I must have flowers, always and always," declared French Impressionist Claude Monet. And when it comes to our homes, we couldn't agree more. Floral prints have long been one of the most widely used motifs in interior design: Billy Baldwin famously outfitted Diana Vreeland's living room in floor-to-ceiling scarlet chintz; David Netto used an abstract iteration in his midcentury home; Mark D. Sikes has a penchant for pairing them with stripes.
Here, we explore a wealth of ways to incorporate floral prints into the home, including ideas for maximalists and minimalists alike. Consider it yet another love letter to the enduring beauty of blooms.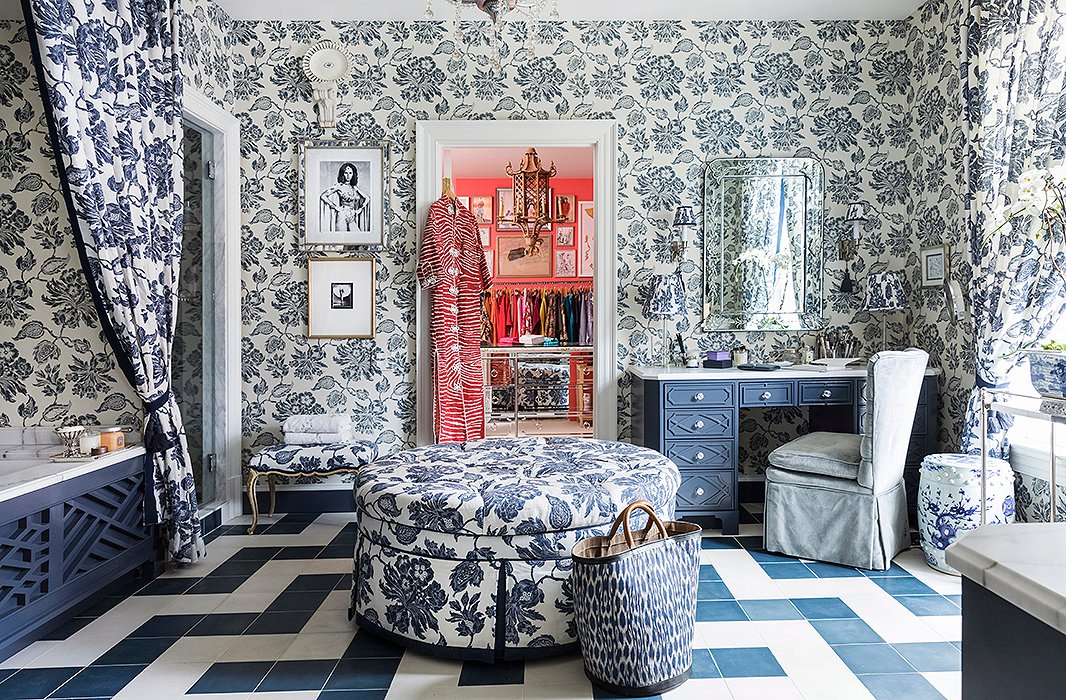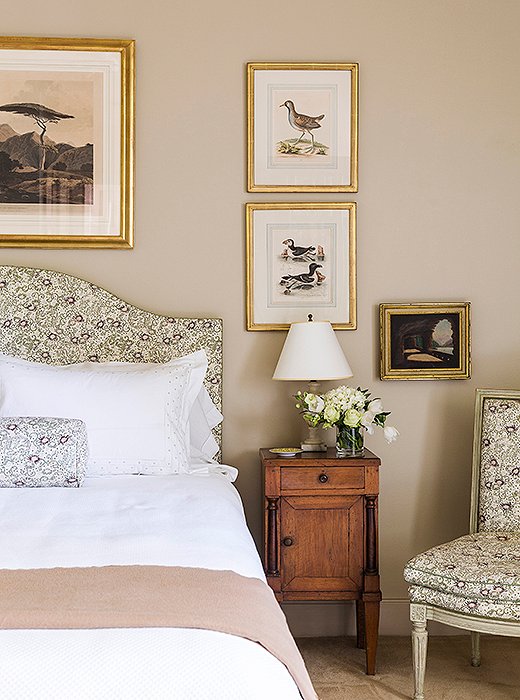 Make It Match
This coordinating look takes cues from the English, who have always loved taking a print and repeating it across a room. Pick your favorite floral pattern and run as wild with it as you want. Match wallpaper with curtains and upholstered pieces for a bold look, or choose just a few key furnishings across the room for something more subtle.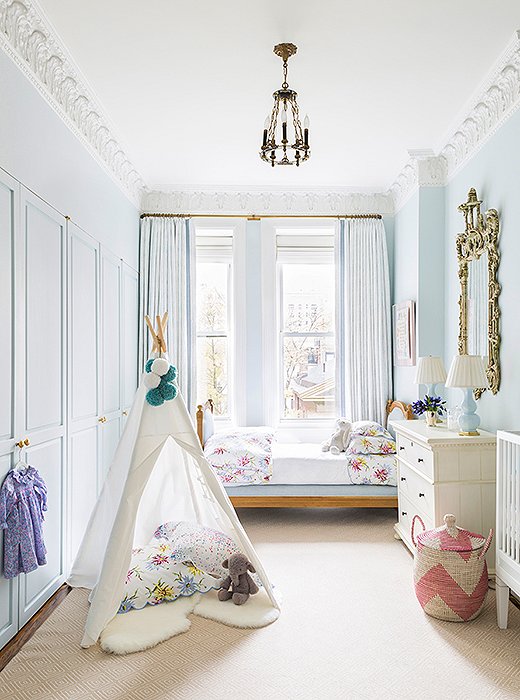 The Subtle Statement
If going all-out with florals isn't your cup of tea, consider using a single motif as the centerpiece of your room. Amid a sea of solids and neutrals, a floral print can feel like a statement-marking work of art, adding just the right amount of color and texture to a space.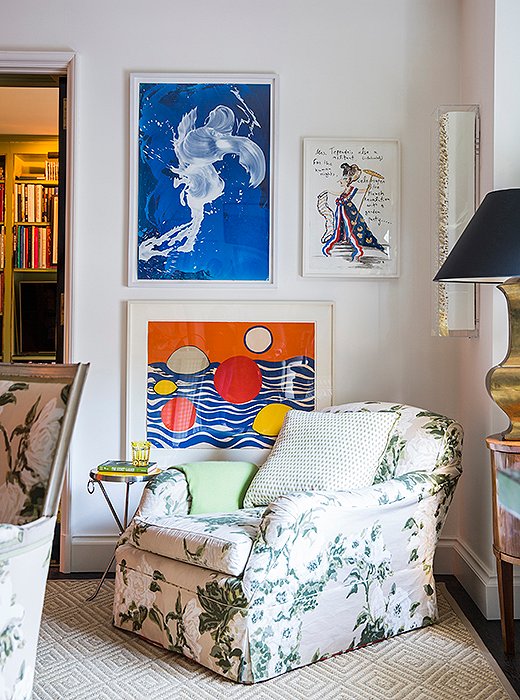 Accent an Abstract
Contrast is key in creating dynamic spaces, so consider pairing a classic floral pattern with something unexpected. Here, the modern lines of the abstract artworks pop against the soft beauty of the chintz chair, which makes both feel more novel. To nail the look, stick to neutrals for either the floral or the art, or ensure there's a coordinating hue or pattern to tie the two together.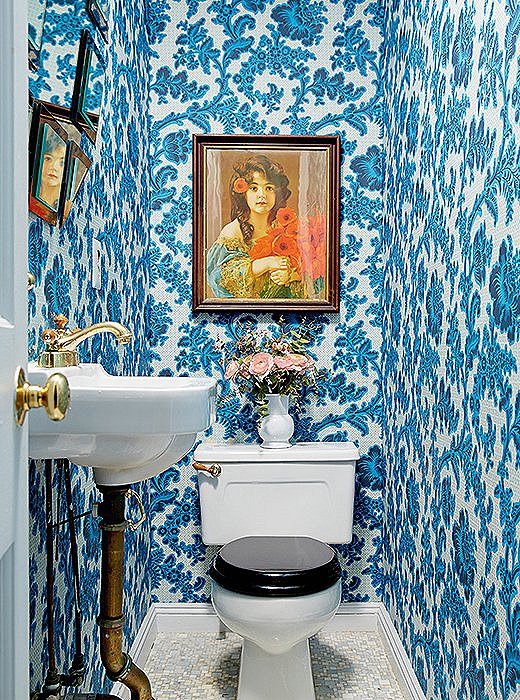 Wake Up with Wallpaper
Wallpaper is a one-step way to add a punch of florals to your space. Try out a sprawling chinoiserie scene or a bold repeating pattern to make a major statement, or pick a simpler print for a hint of subtle beauty.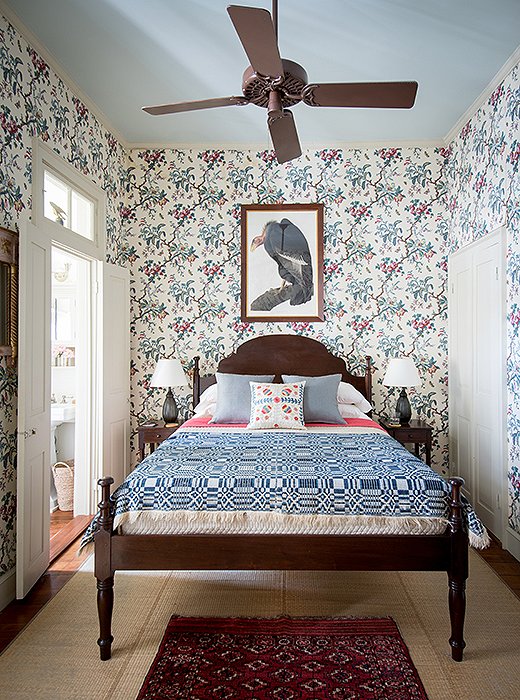 Put Pattern on Pattern
The elegant nature of floral patterns and the wide variety of designs available make them perfect for pairing with other prints. Ikats, stripes, geometrics… you'd be hard-pressed to find a pattern that doesn't work. To keep things cohesive, stick to a mix of patterns that share a common hue, or use the palette of the floral to unite the colors from the other prints.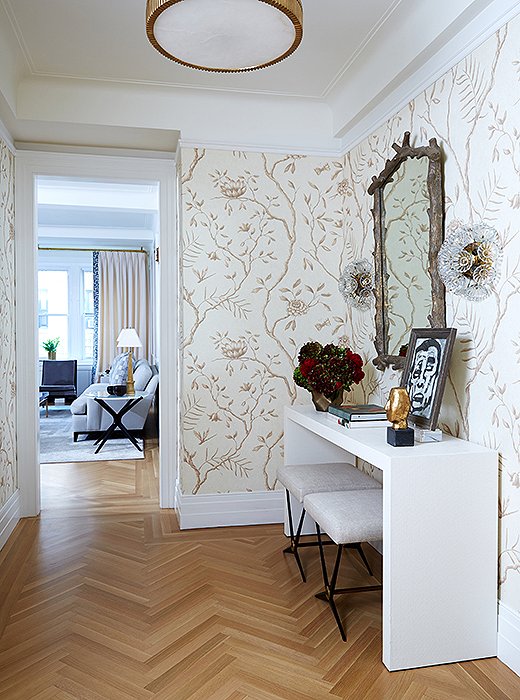 Go Neutral
Though we're all for bold hues, neutral-tone floral prints can be perfect for adding texture and depth without color. These patterns—whether in creams, grays, browns, or black—bring in just the right amount of character to elevate a space to beautiful new heights.