To help you create a home you love, we scour the market for the most beautiful, versatile, and well-crafted furnishings in a range of styles, budgets, and sizes. But sometimes we can't find exactly what we're looking for—and that's when we take matters into our own hands.
To design our Clio, Alden, and Blythe collections, we began with a list of priorities (comfort, durability, one-of-a-kind style) and a pin board of inspirations (midcentury lines, Art Deco shapes, lush colors). Then, partnering with one of our most trusted upholstery manufacturers, we brought the designs to life—putting a priority on quality and paying close attention to detail.
Below, discover why we're so excited about these exclusive pieces and check out a behind-the-scenes video from the California workshop where they're made.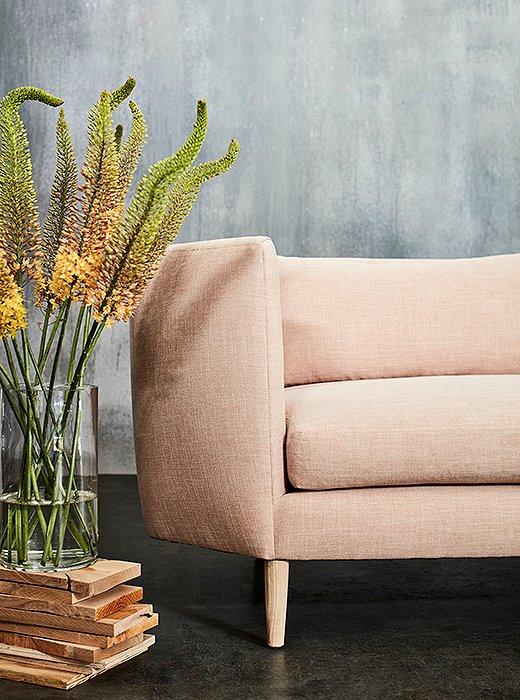 The Blythe
We're smitten with the shelter arm, a wraparound design that gives a sofa a uniquely glamorous feel and hugs you with comfort. Combining this with an Art Deco-inspired gemstone shape gave us the foundation for the Blythe: a sophisticated piece with a modern feminine feel.
To complete the design, we added plush feather-and-down fill, streamlined legs in natural-toned alder, and an array of gorgeous fabric options, from soft blush linen to rich charcoal velvet.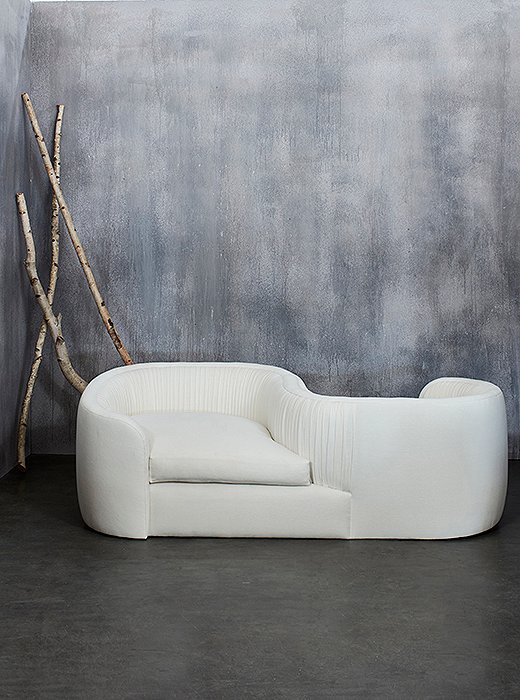 The Clio
The tête-à-tête—also known as a courting bench or a conversation bench—is a chic throwback to the demure flirtations of the Victorian era. We gave ours a contemporary update with luxe hand-ruched detailing, sensuous curves, and sleek lines, but it retains all the ingenious versatility of the 19th-century originals: Whether bridging two seating groups or placed on its own as a stunning focal point, a tête-à-tête can create a comfortable conversation spot just about anywhere.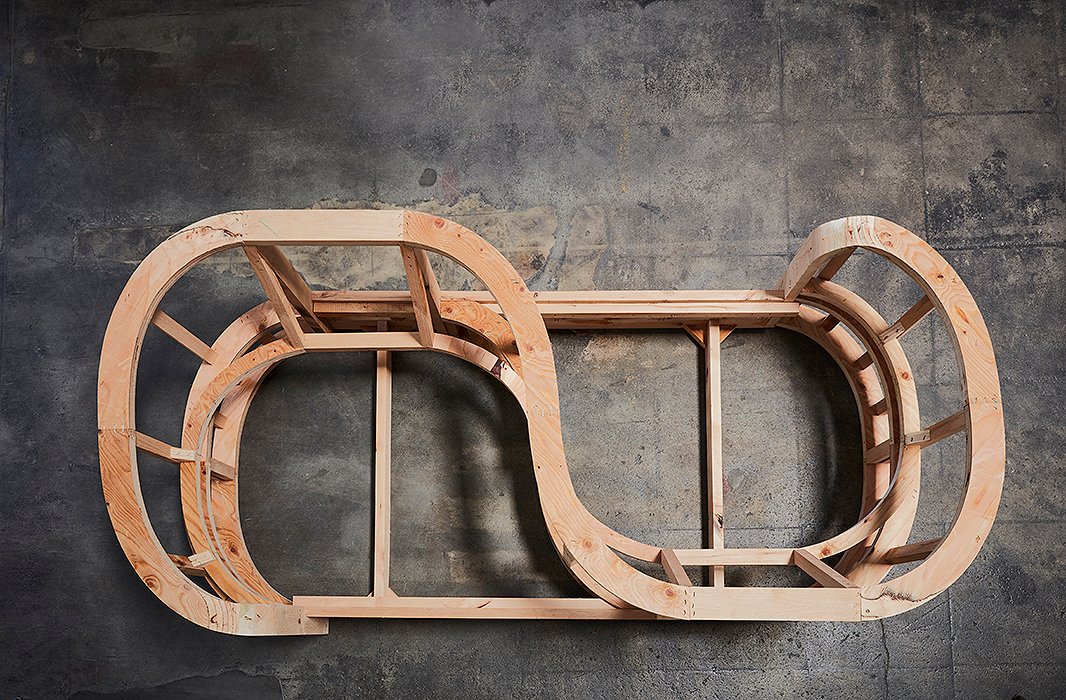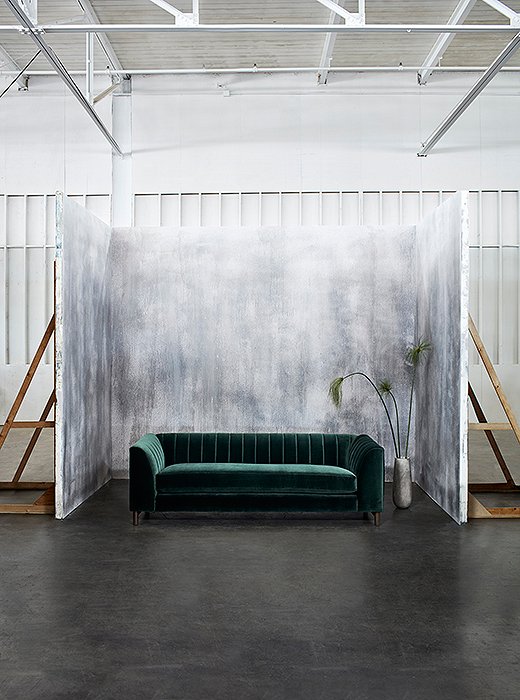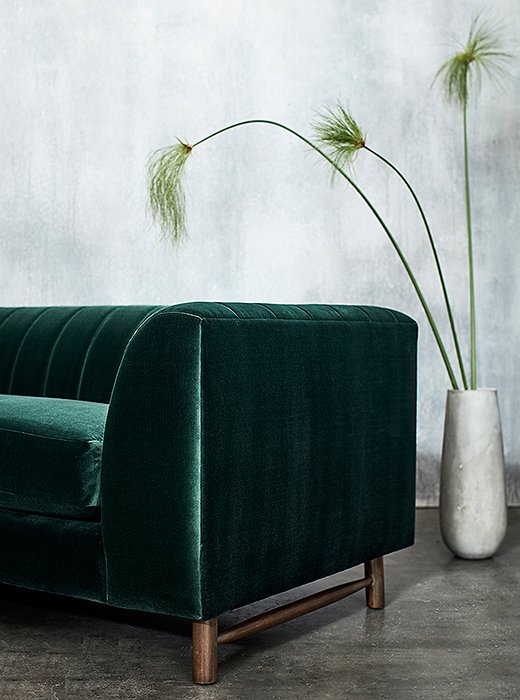 The Alden
Seeking a tailored silhouette with the perfect touch of midcentury glamour, we dreamed up the Alden: sleek tuxedo arms, clean lines with a hint of a curve, wood legs with a gently tapered stretcher bar.
But we didn't stop there. Inspired by channel tufting, an upholstery detail having a major design moment, we applied a gorgeous quilted channel treatment to the sofa back and arms. Though it's a painstaking process—one that involves sewing fabric strips together before upholstering the furniture piece—the result is a beautifully smooth, supremely comfortable cushion.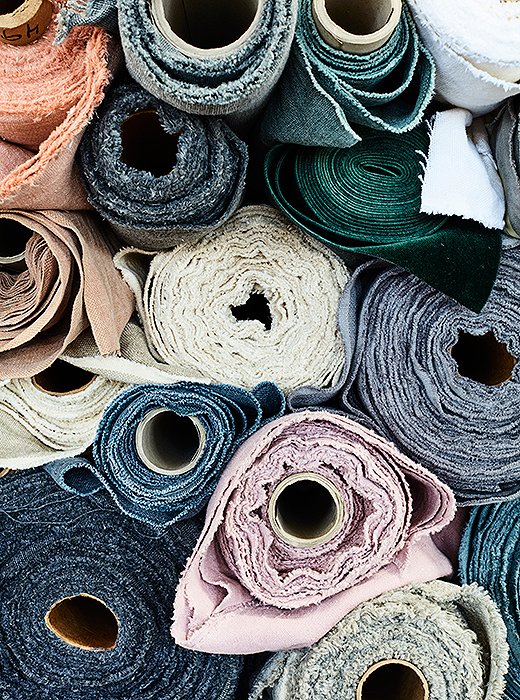 Why They're Unique
• Exceptional materials. Sturdy alder frames ensure these pieces are as durable as they are beautiful, while plush linen and velvet fabrics lend a luxurious look.
• Distinctive details. From the hand-ruching on a headboard to the subtle taper on a chair leg, we went the extra mile to set these pieces apart.
• Handcrafted in the USA. We love knowing a favorite furniture piece was made close to home—and by craftsmen with years of experience fashioning timeless designs.
To learn more, watch the video below: