At this point, you know why your business needs a social media presence. But just in case, here's a stat to keep in mind: According to PricewaterhouseCoopers, 59% of consumers use social media as a source of inspiration for purchases.
Yet while consultancy Unity Marketing found that nearly 80% of interior designers already use social media as a marketing tool, its recent survey also noted that only 17% considered social media a very effective promotional channel. That doesn't mean maintaining a social presence is a waste of time and effort, however; it more likely indicates that most designers aren't using their platforms wisely. To that end, we've gathered some advice to help you hone your social media marketing efforts.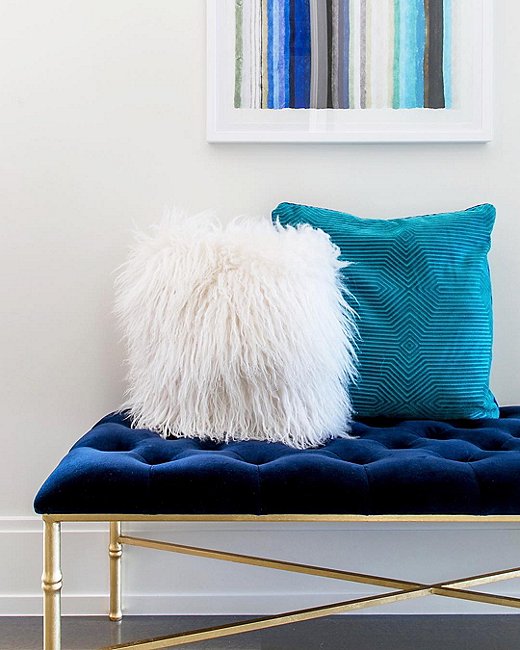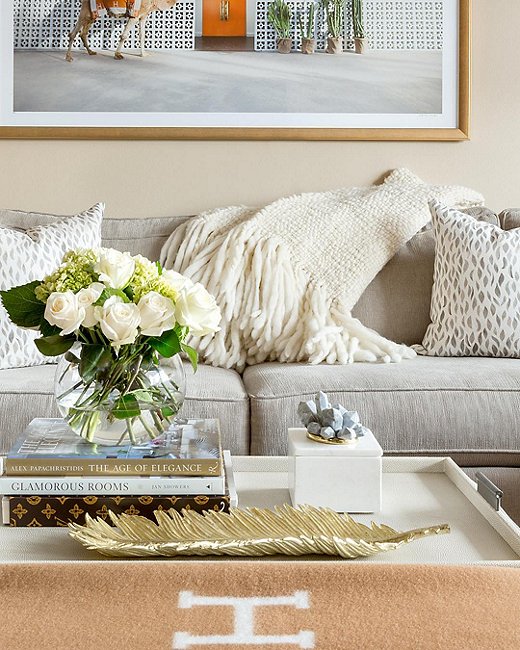 Start with a social media strategy.
"A social media strategy helps define your online presence from both a high-level and an up-close perspective," says Melissa Andersen, a social media manager and editor/writer in the home space who has her own company, A Good Yarn. "It is essentially the blueprint of your digital brand. Just as you wouldn't design a home without a plan for the overall vision of the space, the same should be true of your social identity."
This means determining what you want your social media efforts to achieve and whom you want to reach. If you specialize in family-friendly rooms and want to gain clients among affluent parents ages 25-40, you might opt to post some images on Instagram of your own family interspersed among shots of kids' rooms, dens, and playrooms you've designed and to interact socially with the likes of Parents magazine and Scary Mommy. On the other hand, if you are best known for family-friendly rooms but want to increase awareness of your ability to create more glamorous homes for childless couples or empty-nesters with an annual household income in excess of $1 million, you might include inspiration shots from around the world in your feed and follow upscale architects, manufacturers, and publications such as Robb Report.
Focus your efforts on just one or two social channels.
Properly maintaining your presence on just one platform is demanding; to do so on a half-dozen is all but impossible. Given that interior design is so visual, Instagram or Pinterest will probably be your platform of choice.
"I'll show my portfolio on Houzz and my website, but for a visual feed I choose Instagram," says Jodi Alexander Berger, the principal of JLA Designs. "It's just endless creative inspiration. It's a very aesthetically driven platform. As a designer, my whole role is to transform a space. And that's what Instagram can bring to potential clients. When they see a post they like, they think, Maybe I should hire a designer."
Other platforms have their own advantages, of course. If you are targeting commercial clients, you might opt to boost your LinkedIn presence. "Facebook is also a great channel to be on because it boosts SEO and is still the largest network by sheer volume of users," Andersen says. "And if you're someone who loves to chat and network with others in your industry, you can't beat Twitter for one-on-one engagement."
Don't be overly promotional.
Forty-six percent of respondents to a survey from marketing-software firm Sprout Social said that they stop following accounts that post too many promotional messages. How many is too many? Andersen adheres to the 80/20 rule: Only one of five posts should be self-promotional, with the rest of your content focused exclusively on providing value to your followers. Social media management agency Lyfe Marketing opts for the "social media rule of thirds": One third of your posts can be self-promotional, another third should be shares of relevant content from other sources, and the final third should "encourage engagement or solidify your brand as an information source."
Images of inspiring interiors that aren't her own make up a half to a third of Berger's Instagram feed. "I try to dig deep to find designs that people wouldn't ordinarily find on their Instagram feed," she says. "While they're pretty images I'm also educating my followers on designers and styles they might not have known." This strategy provides followers with a clear sense of Berger's aesthetic and establishes her as an authority. (Just be sure to credit the designers of any rooms that your firm did not design.)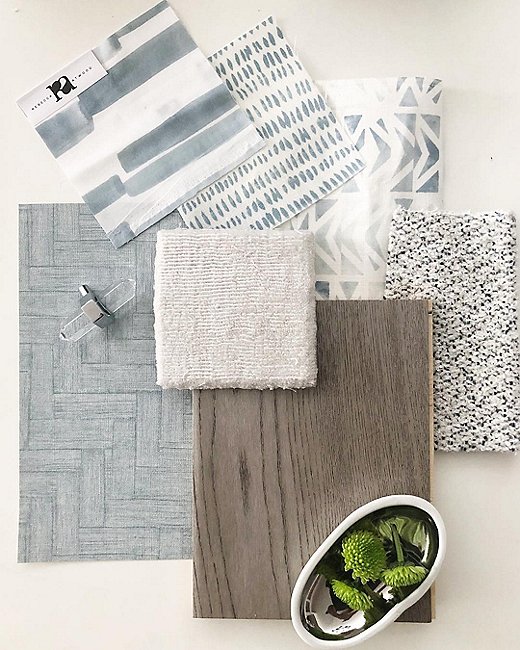 Other types of nonpromotional posts include mood boards, color palettes, design tips, and historical information about a particular type of furniture or style. "Of course every post is promoting your brand in some way," Andersen admits, "but it shouldn't sound like you're selling a service or product but rather a lifestyle or emotion. By providing your followers with value, you become more than just an eye-candy account; you become an invaluable resource that people look forward to interacting with."
And feel free to include the occasional personal image or message, "as long as it feels natural to the brand and the tone and aesthetic you've created on your profiles," Andersen says. "Including personal tidbits is a great way to humanize your brand and allow your followers to get to know you as a person." Always keep in mind, however, that your followers are not your close friends; they are clients and vendors (or prospective ones). "A grainy photo from a concert is probably not something worth sharing with your audience," Andersen explains, "whereas a beautiful shot from recent travels, along with a caption about how it inspired you, is a great addition to your feed."
Use tags and hashtags wisely and well.
Tagging refers to shout-outs to other users, with their handle preceded by @. Tag designers whose images you're posting and, if you have the client's approval, tag any brands, artists, or vendors whose products appear in images of your own that you're posting. Not only is properly crediting others in this way a respectful way to conduct business, but chances are good that those you tag will share the post on their feeds. In fact, according to Lyfe Marketing, tagging others on your Instagram posts increases engagement by 56%.
Hashtags are the searchable phrases preceded by a hash sign. Andersen suggests using both general (#livingroom, #interiordesign) and specific terms (#luxeleather, #Frenchcountrycharm). How many you use varies by platform; on Instagram you can use as many as a dozen without it turning off followers, though a number of social media gurus suggest placing the hashtags in the comments section rather than in the post itself.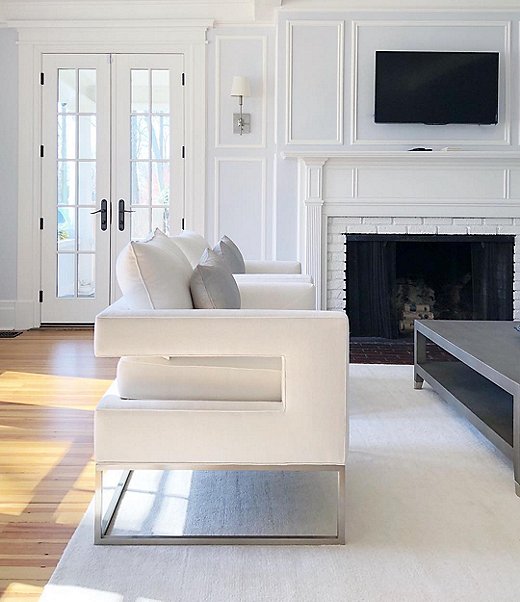 Post consistently.
You don't need to post every day, but you do need to ensure that you regularly update your feed. "Never let an account sit unused for days or weeks," Andersen says. "Stale accounts quickly lose followers and credibility." That said, avoid posting just for the sake of posting—make sure every one of your communications has value for your followers, whether it's a gorgeous image, an inspiring quote, or an informative tidbit.
Be social.
It's called social media for a reason. "Treat social media like you're hosting a party," Andersen says. "Get to know the people who've come to see you, relate to them on their level, make everyone feel welcome, create connections and make introductions between people you think have something in common, and ensure that everyone walks away feeling like it was worth their time to stop by."
And don't just host guests on your social media account; be a guest on other people's accounts. Berger says that by following and commenting on other feeds, "I'm finding artisans and sources that I never would have found." That includes brands that, having noted her aesthetic, sent her product samples and reached out to discuss working together.
"Anyone can share a pretty picture," Andersen concludes, "but it's how that picture and the messaging you attach to it makes your followers feel that's going to make the difference. Just like every home should have a soul, a unique personality, so should every social media account."