The decor trend we're calling Rustic Sophisticate taps into the craving for simplicity and serenity that has been part of the zeitgeist for several seasons now. "Community, connection, and calm: That's what people want now, and that's what this trend is all about," says One Kings Lane Interior Design's Whitney van der Does. "This is a modernized idea of the homestead, and it can be achieved whether you're living in an urban environment or somewhere remote."
To satisfy their yen for community and connection, people are entertaining more at home, and in keeping with that modern-homestead spirit, they're encouraging guests to hang out in the kitchen as they cook. (After all, guests end up congregating there anyway.) Rather than hide storage containers in cabinets and dish towels in drawers, however, Rustic Sophisticate style places an emphasis on what Whitney calls "refined utilitarian"—functional pieces that are also worthy of display.
This extends to the home work space; calling it a home office isn't quite accurate, as dedicated offices are becoming less common as telecommuting and working from home is becoming more common. "This whole lifestyle is coming to fruition because people have more flexibility regarding where they work. They're able to move farther from the city," Whitney says. "Your home office can go from a homey living space to one where you can work and be productive." Goodbye, putty-color metal filing cabinets; hello, woven baskets and boxes neatly tucked onto the shelves of a whitewashed bookcase.
As for the "calm" component of Rustic Sophistication, that's achieved by complementing even the most cosmopolitan of spaces with natural grace notes—anything from flowers (faux or real) to vintage horticultural drawings.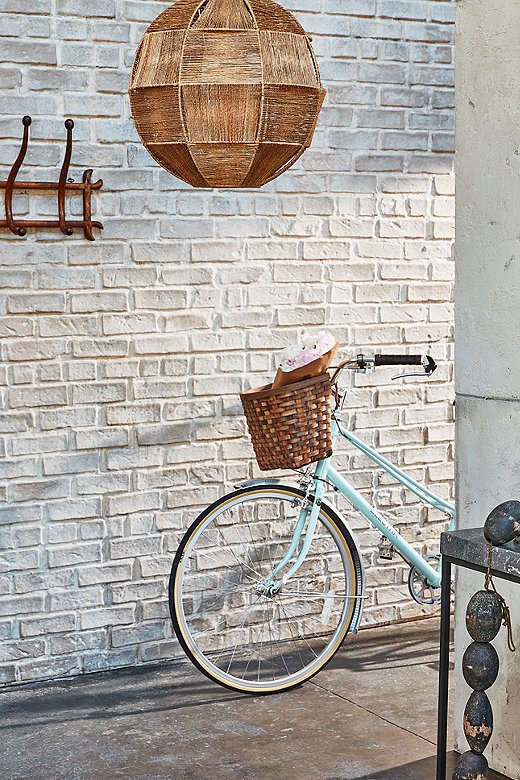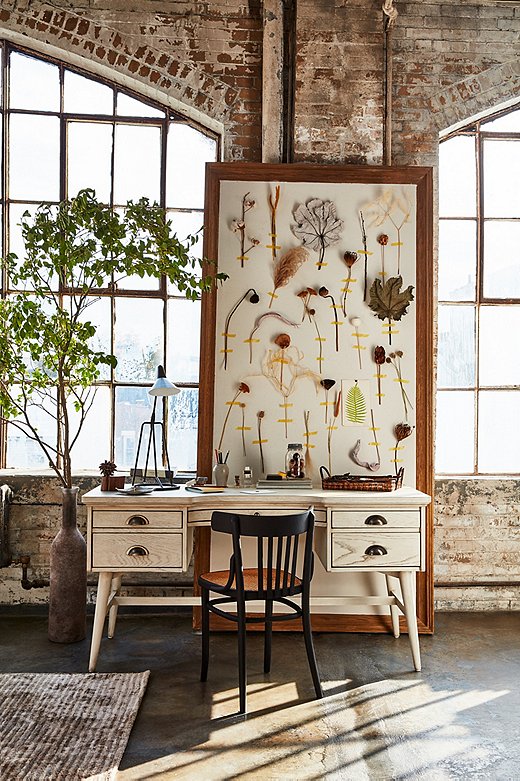 Material Management
The juxtaposition of the organic and the urbane is what distinguishes Rustic Sophisticate, particularly regarding the materials used. Though it features the woods and woven textiles of farmhouse style, Rustic Sophisticate tempers them with glints of aluminum and brass. Velvet, suede, and leather upholstery adds tactile luxury; rattan baskets, coarsely woven linen pillows and table runners, and jute or sea-grass rugs prevent a room from feeling precious. ("Look but don't touch" is the antithesis of Rustic Sophisticate.)
Other materials that help define the look:
•  Bamboo—live plants, of course, but also for flooring, furniture, and accessories
•  Terrazzo as an alternative to overly sleek marble
•  Unglazed terracotta
•  Concrete, particularly when paired with more-rustic elements. A concrete-top dining table with a wooden base, set with heirloom tableware atop hessian place mats, exemplifies Rustic Sophisticate.
To up the sophistication level, look for pieces that pair these materials with modern, streamlined shapes or use the materials in unexpected ways: lamps with leather bases, pendants with rattan shades, mirrors framed with jute.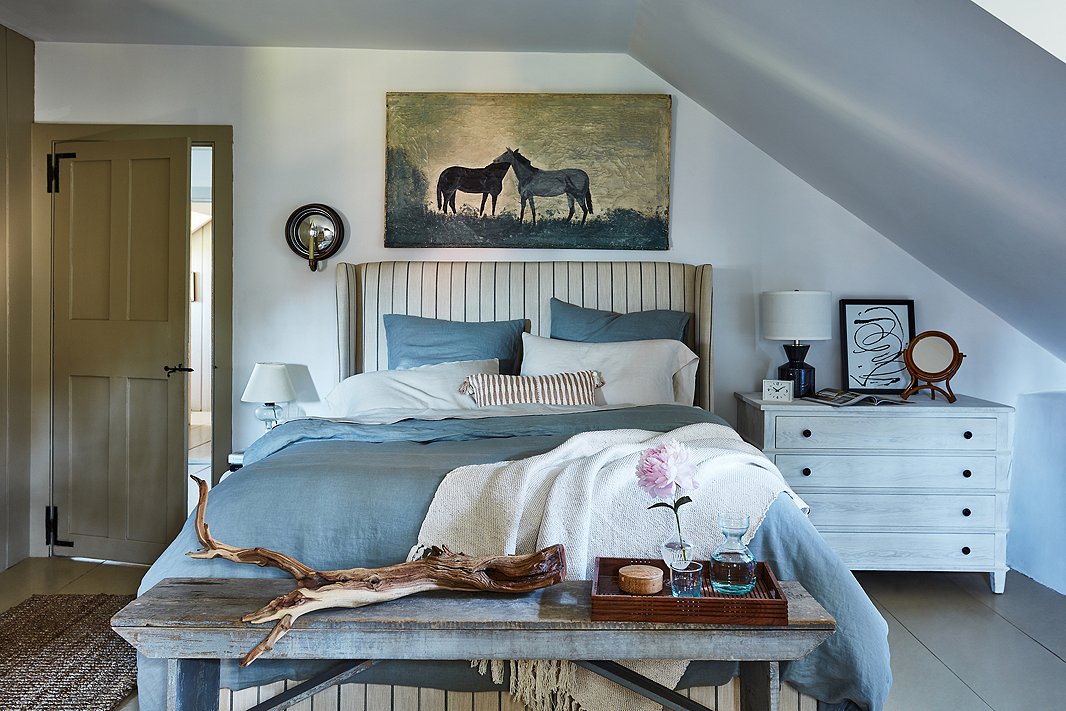 True Colors
Rich yet muted colors are much more relaxing to live with than high-impact primary hues and brilliant whites. You can still surround yourself with your favorite colors, but the Rustic Sophisticate versions will be earthier and warmer in tone. Cream, wheat, linen, moss, ash, bud green, coffee, dusty rose (not millennial pink!), lilac, marigold… you get the idea. What's especially great about these colors is how they transcend seasons. Marigold yellow, for instance, adds warmth in winter and a light and airy vibe in summer.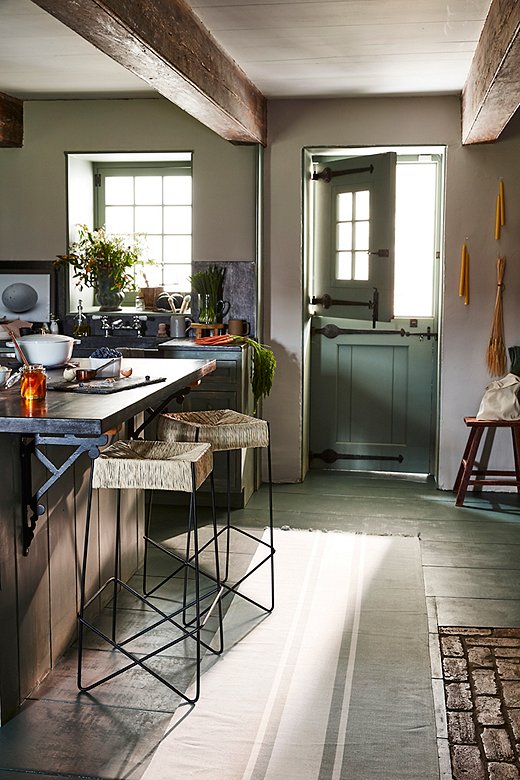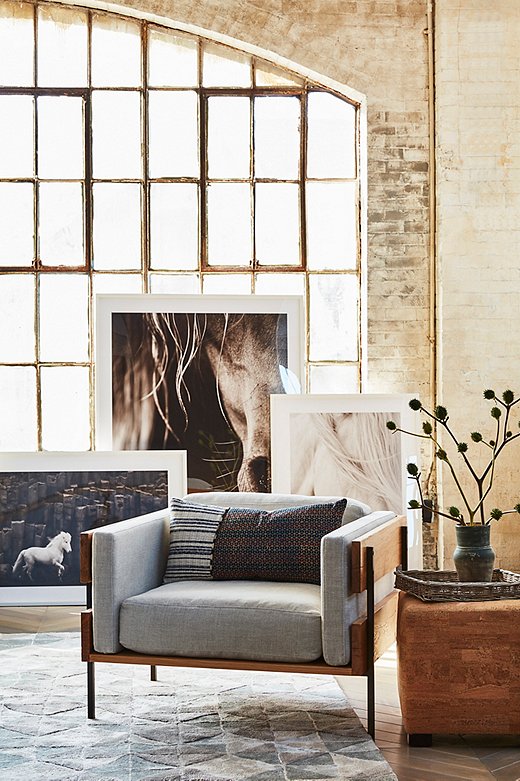 Pattern Picks, Texture Tricks
The patterns and textures of Rustic Sophisticate go hand in hand, and like the colors, many take inspiration from nature. Woodgrain is making a resurgence, both natural (accentuated on furniture with stains and washes) and faux bois. Ferns and florals adorn pillows, bedding, upholstery, artwork, and wallpaper. Braiding and other types of weaving accentuate the robust texture of hemp, wool, and flax, especially important if a room has been decorated in a monochromatic scheme.
Nature isn't the only source of Rustic Sophisticate's patterns, however. Art, textiles, furniture, and decor pay homage to time-honored crafts such as crocheting, embroidering, caning, tatting, and quilting while also updating them.
And then there are stripes, plaids, and simple geometric motifs, which can lean both rustic or sophisticated. For instance, in a modern city loft with exposed pipes, gleaming chrome lighting, and sleek midcentury furniture, ticking-stripe pillows or plaid throws provide a relaxed warmth. By the same token, a plush tonal striped rug or a quiet abstract artwork will bring a cool urbanity to raw-wood furniture, iron lanterns, and clay pots filled with succulents. Therein lies the ultimate beauty of this trend: You can make it as rustic or as sophisticated as you want your modern homestead to be.