With 20 renovation projects under her belt—including work for private clients, the Yaphank Historical Society on Long Island, and herself—Tricia Foley is skilled in the art of rehabilitating homes. In part two of our Diary of a House series (read part one here), the designer, author, and preservationist discusses the framework she uses to ensure each of her projects goes as smoothly as possible. From creating a project scope to putting together the right team of people to get the job done, these are the lessons Tricia has learned over years of renovations—and which she employed most recently in the restoration of her new Bellport, NY, home.
The best part? After reading Tricia's sage advice below, you can see the results of her methodology with an exclusive first look inside her newly renovated home. Be sure to check back next week for the full reveal.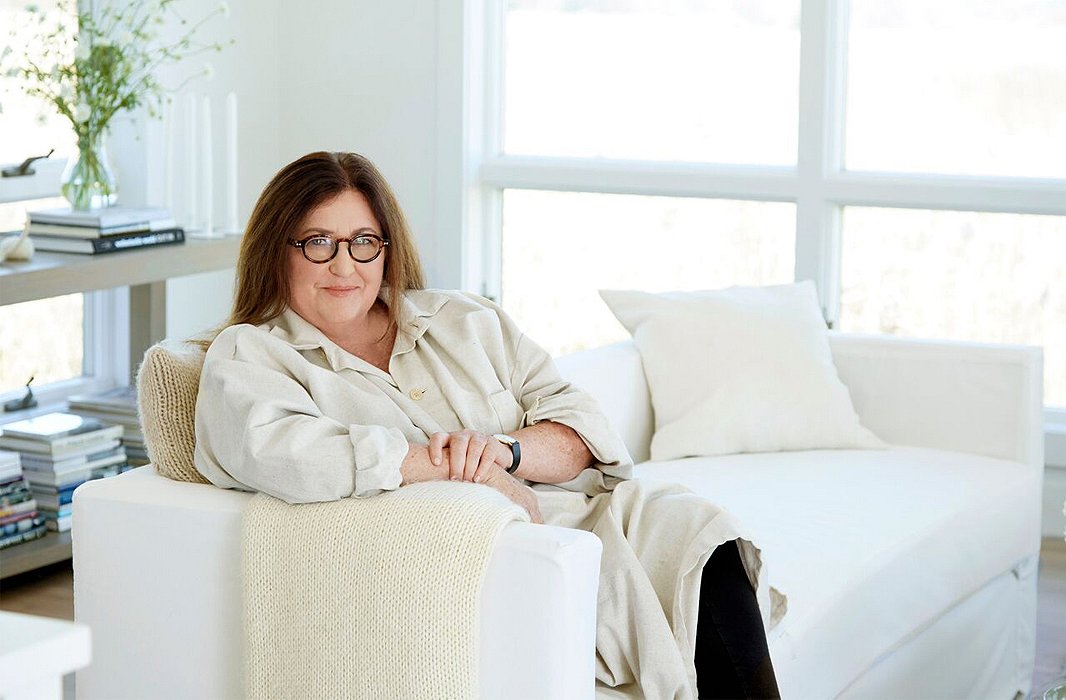 Lesson 1: Determine Your Scope
Are you doing a series of easy updates or committing to a full overhaul? Without a project scope in place, creating a budget and building a timeline are impossible tasks.
Asked how she assessed the size of her current project right off the bat, Tricia says, "I knew it would be a serious renovation with lots of repairs, but I also knew that I loved the layout. Since all of the rooms made sense where they were, we didn't have to move or take down any walls, which is the big thing in terms of getting building permits. You might have to wait three months to get building permits in place, so without that waiting period I was able to get started a lot sooner. The rule [in Bellport] is that if you replace less than 50% of something, then you're under the 'repair clause,' meaning no permit is needed. And that's a pretty good rule of thumb wherever you are."
Lesson 2: Don't Overlook Easy Fixes
Tricia's Bellport home was built in the early 1990s, meaning things like electrical work and appliances were out-of-date, and replacing them would yield monetary savings in the long run.
"All the recessed lighting and the track lighting had incandescent bulbs, which we replaced with LEDs," Tricia says. "It's so much more energy-efficient now. Same thing with all of the appliances: Even though they worked, they weren't operating as efficiently as they could. It's important to consider how technology and design have evolved over time, particularly when you're renovating an older home."
Lesson 3: Consider Contingencies
A rotted windowsill, a crack in the foundation, unforeseen water damage… A home inspection will reveal most of a home's structural issues, but not all. "You can't take a house apart before you buy it," Tricia says. "You can have an engineer and an inspector and a contractor take a look, but there's always going to be something that comes up."
How to brace yourself for the inevitable unexpected costs? "One thing I learned in school at Parsons is that whatever you think it's going to be [dollar-wise], you'll always need half again. And unfortunately, this formula always proves true," says Tricia.

Lesson 4: Think (and Plan) in Phases
Do what's on your must-have list, and do it well, before tackling your nice-to-have list. This will allow you to parcel out your budget into phases and save up for what you really want. Plus, granting yourself as much time as possible to live in a place before altering it lets you get a feel for how the space functions—you might just end up loving that thing you thought you loathed.
For Tricia, the yard fell into the nice-to-have category. "I decided that landscaping was something I didn't want to invest in right now," she says. "Instead I chose to get all of the interior construction done at a high level of quality before moving on to exterior projects. Seasonally, this made sense too—I'm willing to spend winter without a yard if it means I can plan for the landscape I really want come spring."  
Lesson 5: Build Your Team
Without the right partners, your vision will fall short. Tricia has worked with many of the same people over the years and has established a level of trust with all of them—and that's reason enough to keep her calling them back.
"As the client, designer, and partial contractor, I was very much a part of the team," she says. "I'd worked with everyone before—subcontractors, electricians, plumbers—so I could let them keep an eye on the day-to-day, scheduling priorities and stuff like that. But it was a group effort. I think I wore a path to Home Depot getting the outlet plates, doorknobs, and all those other little things that pop up."
For first-time renovators, "the best way to find people to work with is through referrals," Tricia says. "If there's a friend's house you like, ask them who they used. The floor guy was the only new person on the team this time, and my painter suggested him. I called him, and he came over and showed me samples and gave me an estimate that was within the range I had in mind, and right there I had the information and confidence needed to hire him for the job. Chemistry's also important with these things. Trust your gut."
Lesson 6: Create a Database (and Use It)
Whether it's you or your subcontractor who's acting as project manager, creating a spreadsheet of everything purchased and all the tasks at hand is essential. It will serve as a point of reference for you and your team, helping to keep everyone on track and focused on priorities.
"Think of it as keeping an inventory," Tricia says. "Create a shared spreadsheet with everything ordered for the project, including the item name, vendor, ETA, tracking number, price, and whether or not it's arrived on the job site."
The more methodical your spreadsheet is, the better. "Organize it so that like items are kept together. This way, the electrician can scroll right to lighting, the plumber to faucets, and so on," Tricia says. "This'll prove particularly helpful when things get chaotic and you have people from different trades needing information about different things all at the same time. Then create a series of additional tabs detailing everything from debris removal to contractor bills to miscellaneous expenses."