Good riddance, 2020—and while we're at it, goodbye, Age of Pisces. Consensus seems to be that we entered the Age of Aquarius with the winter solstice, ushering in a new energy that shares traits with Aquarians as a whole: an emphasis on community and compassion and a preference for facts over emotions.
Even if you don't believe in astrology, you'll probably agree that after this year, change is most definitely good. And that includes changing up your living space to make it even more of a haven for the year ahead. Whether you're a believer or a skeptic, you're sure to find inspiration in what we believe the stars suggest for your zodiac sign regarding decor for 2021.
Aries (March 21-April 19)
Being rather sociable, Aries probably found the restrictions imposed by COVID-19 particularly challenging. Channel your vast stores of energy into preparing your home for when you can once again be the host with the most. Give your walls a coat of fresh paint, treat yourself (and your future guests) to new tableware, and if past gatherings led to a number of people standing for lack of seating, invest in some stylish stackable or folding chairs that you can easily stow away once the party's over. Lucky enough to have a porch, patio, or yard? Opt for chairs that are suitable for outdoor use but look chic enough for indoors, like these teak lovelies. And don't forget the all-important bar cart!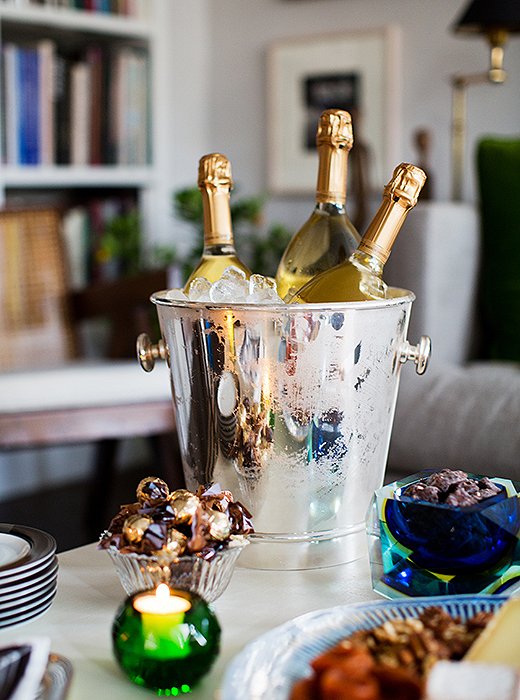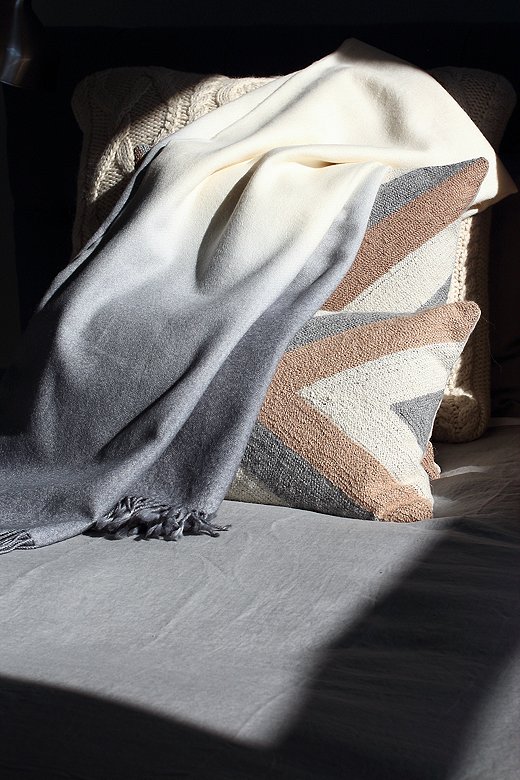 Taurus (April 20-May 20)
Because Taurus is an earth sign, your surroundings need to appeal to your tactile sense at least as much as to your visual sense. So cozy up with a whisper-soft alpaca or cashmere throw, or indulge in lush silk bedding. What's more, this year is a propitious one for focusing on career opportunities—now's as good a time as any to take relevant classes or take on an additional project. Make sure your home office space, whether it's an entire room or a corner of your bedroom, is conducive to concentration. Be sure you have a truly comfortable chair and a bright lamp (we especially love this swing-arm table lamp). If your office area is in your bedroom or den, consider a room screen for added privacy. One or two towering faux topiaries or trees such as this eight-feet-high palm can also do the trick.
Gemini (May 21-June 20)
For at least the first half of the year, you will have to continue to satisfy your Gemini wanderlust vicariously. Give yourself a change of scenery via new artwork. Drew Doggett's photos of Icelandic horses, vintage maps, and Pascal Shirley's images of Denali and Hokkaido (among others) are just a few options. Beyond art, embrace decor from other cultures. Consider a hand-knotted Moroccan rug (with their neutral tones and geometric motifs, Beni Ourains complement just about any decor) or pillows made of African mud cloth or Mexican serapes.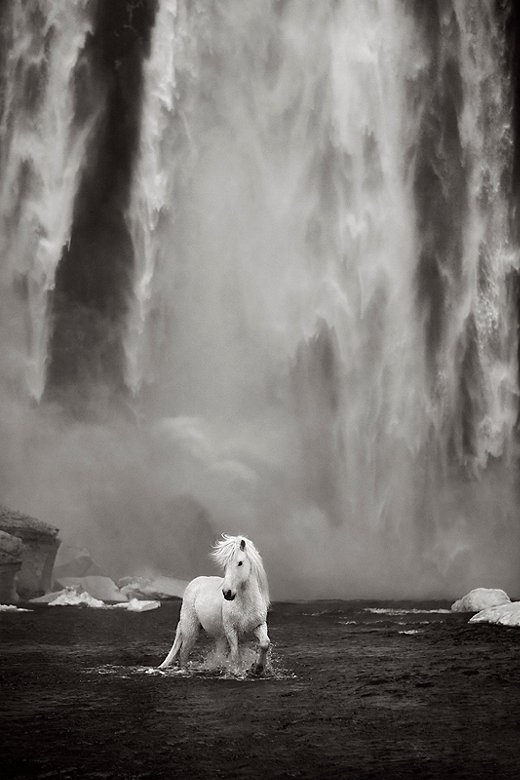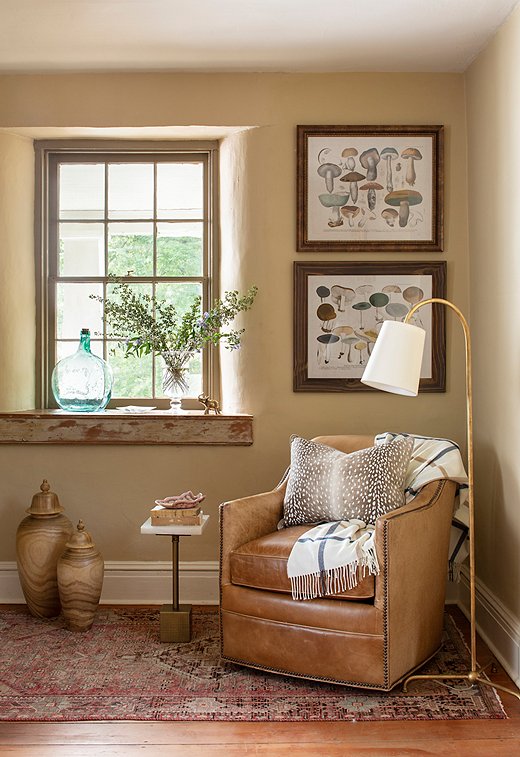 Cancer (June 21-July 22)
Up till May or so, Cancer may worry that the year isn't going to be much of an improvement on 2020. Fear not—but in the meantime, keep your spirits up with mood-lifting home fragrances featuring citrus, vanilla, or jasmine; calm down with lavender. Come late spring, you'll find yourself more productive and able to take advantage of myriad career, financial, and romantic opportunities (as good as reason as any to indulge in new bedding!). September and October are especially good times to begin major renovation or redecorating projects, so start creating your wish list now. Not sure where to begin? Make an appointment with one of the pros at One Kings Lane Interior Design.
Leo (July 23-August 22)
It's a good thing Leo loves drama, because 2021 is going to be packed with it. Some relationships will flourish, others might falter, and your career and finances could be a bit unpredictable well into autumn, when things take a major upswing. While you might want to hold off on major expenditures until then, you do need to surround yourself with what makes you happy. For most Leos that includes little luxuries: sterling-silver picture frames, a gold-framed wall mirror, a vintage cuff bracelet, a faux-floral arrangement for your nightstand that will make you smile each morning.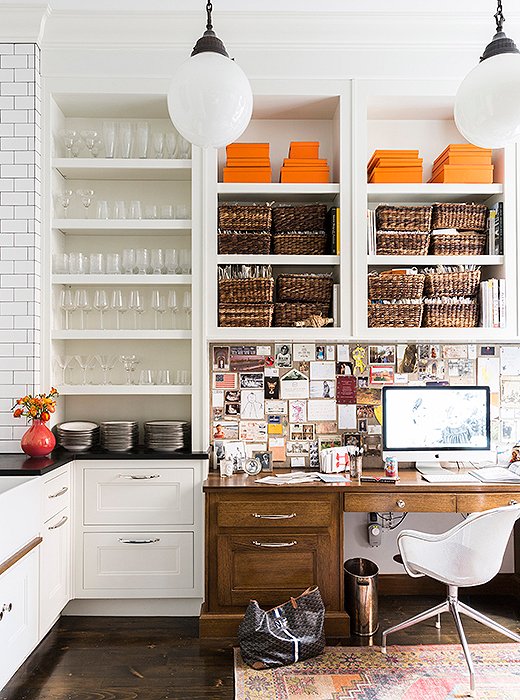 Virgo (August 23-September 22)
This promises to be a highly productive and profitable year for Virgo, one that will see your hard work in various areas of life, not just your career, pay off. Your social, family, and professional lives are all going to kick into high gear. Virgo tends to require order and organization even during quiet times, but now you'll find it more important than ever to maintaining a sense of calm and control. Keep clutter at bay with baskets and storage benches, and swap out your console or coffee table for one with drawers, shelves, or both (like this reclaimed-wood cocktail table). And remember: You can never have too many bookshelves.
Libra (September 23-October 22)
The first half of the year is an auspicious time for Libra to focus on recharging and refocusing so that you can take full advantage of the opportunities heading your way by summer. Make time to sit down to well-balanced meals (if you buy just one piece of cookware this year, make it a Dutch oven; you'll be amazed at how many healthy, easy, and tasty dishes you can make in it), and adopt a bedtime regimen to ensure you get enough sleep. If that requires replacing your rickety bed, consider one with an upholstered headboard in a neutral fabric—so serene and great for reading in bed. Many people also swear by ceiling fans to help lull them to sleep. Most are designed so that when you run them clockwise, they'll push warm air toward you, and of course in summer you run them counterclockwise to keep you cool.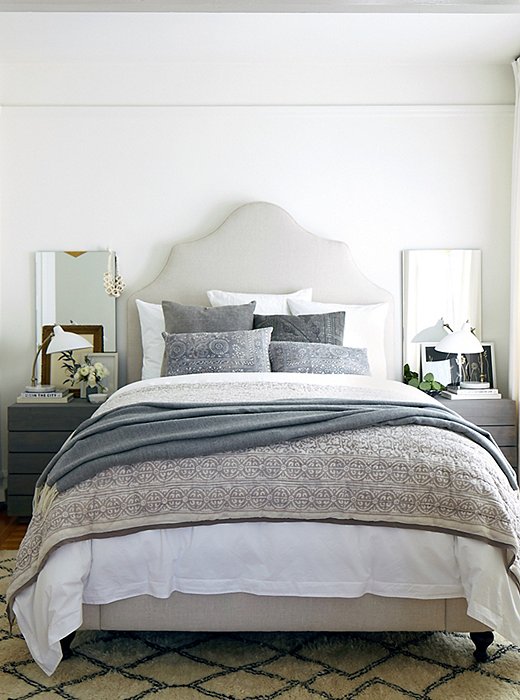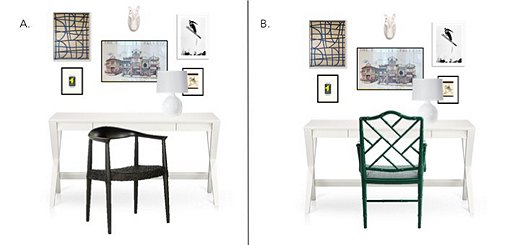 Scorpio (October 23-November 21)
"Go for it!" is the Scorpio motto for 2021. If you suddenly yearn to learn origami or take up skydiving, put your considerable Scorpio energy toward it. In the first half of the year, your home may well be the focus of your energy and attention. This could be the optimal time not only to redecorate but also to reconsider your style. After years of favoring Mid-Century Modern silhouettes and a neutral palette, for instance, you might crave jewel tones, gallery walls, or a cornucopia of chinoiserie.
Sagittarius (November 22-December 21)
During the past months of sheltering in place, many Sagittarii have discovered that they quite like cocooning. Even once restrictions are lifted, you may find yourself preferring to entertain at home—in which case you're probably examining your home with a critical eye and eager to make some improvements. Resist the urge to leap without looking; spend the first few months planning, and wait until mid-May to embark on any major projects. In the meantime, you can opt for minor changes, especially if they help make your ambience calmer and more relaxing; this is important given your tendency to get distracted. So bring in a rug in neutral tones, swap out some of your patterned pillows with solid ones (these velvet pillows have pom-pom trim for a dash of flash), and toss a classic tablecloth over your dining table until you decide on a new one later this year.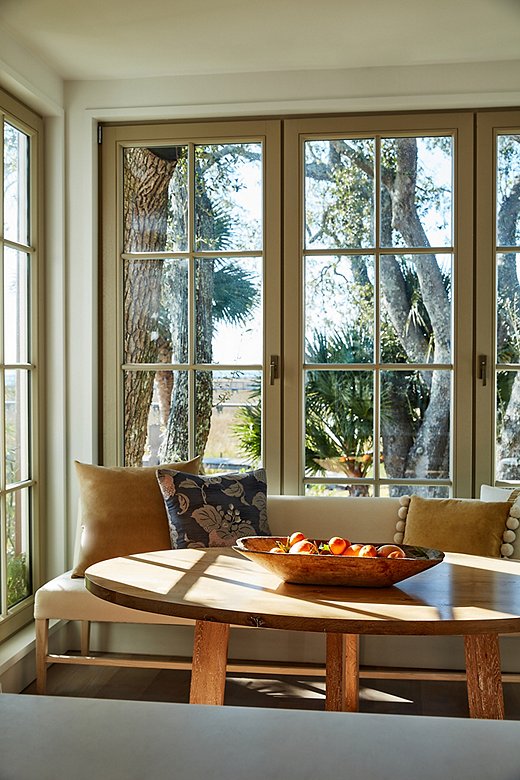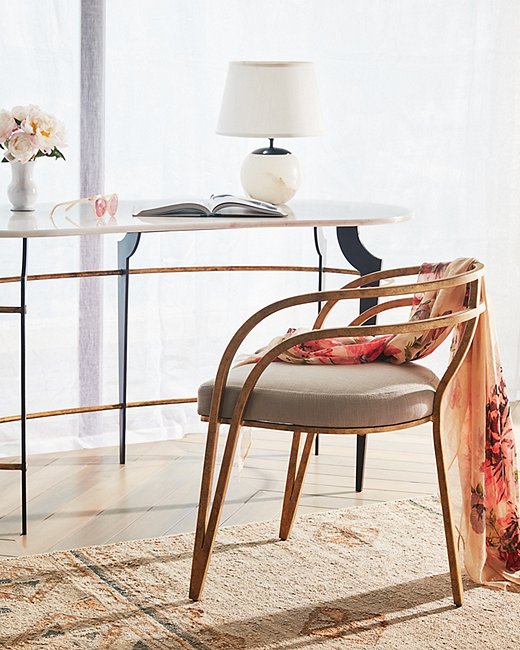 Capricorn (December 22-January 19)
"Simplicity is the ultimate sophistication," Leonardo da Vinci wrote. Capricorn is taking that wisdom to heart this year, paring down collections and clearing out closets. Your overall aesthetic is becoming pared down too; you find yourself gravitating toward more-streamlined shapes and simpler color palettes. In lieu of rococo flourishes and vivid hues, indulge in luxurious materials. A velvet sofa, a marble-top table, clean-lined teak furniture for the patio, a leather valet tray to keep jewelry and spare change organized on your nightstand: These will speak to your long-lasting love of luxury and your newfound desire for simplicity.
Aquarius (January 20-February 18)
It can be tough for Aquarius to put practicalities to the side, but this is the year to do so, particularly once winter gives way to spring. It's also the year to prioritize yourself and your needs, something else Aquarius finds difficult. Treat yourself to something that's just for you, whether it's an Hermès scarf or a floral lampshade, dangling earrings or a colorful tray for your bathroom. At the same time, try to go beyond your comfort zone. Even something as simple as opting for blue bath towels instead of white can recharge your creativity and sense of adventure.
Pisces (February 19-March 20)
One thing Pisces has plenty of is imagination and creativity. Usually you direct it outward—coming up with clever solutions at work, devising fabulous party themes—but this year be certain to lavish some of it on yourself. Make time to write your novel, master pastry making, learn ballet (it's never too late!). Let your imagination run wild in your home as well. Replace the lantern lighting in your traditional dining room with something modern and over-the-top (these bubble chandeliers get our vote). Cover a wall in mural wallpaper. Liven up with your table with a whimsical majolica pitcher. In short, have fun!