We're turning to our chicest friends for recommendations on the hottest places to visit in the coolest cities for our Well-Designed Day series. This week we head to Charleston with Lucy Cuneo, a photographer, blogger, and all-around creative. Lucy's iconic photography has appeared in publications across the world; we love her keen eye and and approach to a beautiful life. Below, Lucy gives us her tips for the best day in the Holy City.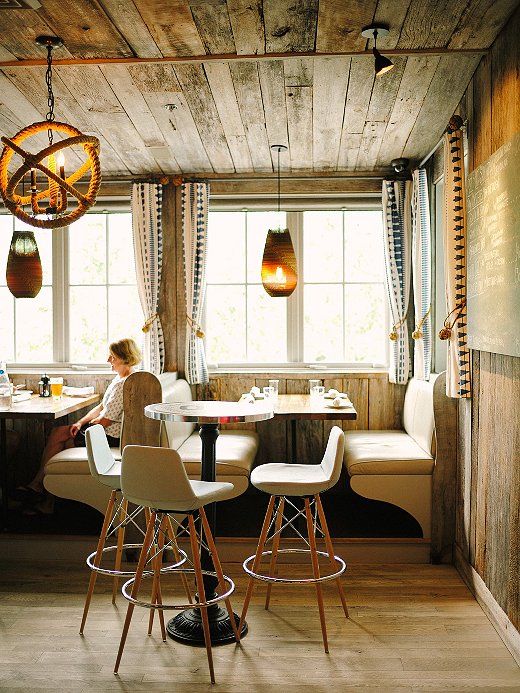 Ladies Who Brunch
The Obstinate Daughter is one of my favorite restaurants in town and always one of the first places I take our visitors for a meal. From the curtains, which are printed with fish, to the recycled chandeliers that blend perfectly with the ropes that span the ceiling, it boasts a modern, cozy, and maritime feel. Don't miss the Peach Margarita in the summer and the Geechie Frites! 
Time for a Stroll
A meander downtown is definitely a Charleston must. I always recommend wandering the South of Broad neighborhood and particularly love Water, Church, Lower Meeting, and King Streets. My absolute favorite, Legare Street, is a bit off the beaten path and more private but holds some of Charleston's most grand houses and gardens. Not all are visible from the street, but a peek through the gates reveals sprawling gardens and grand piazzas.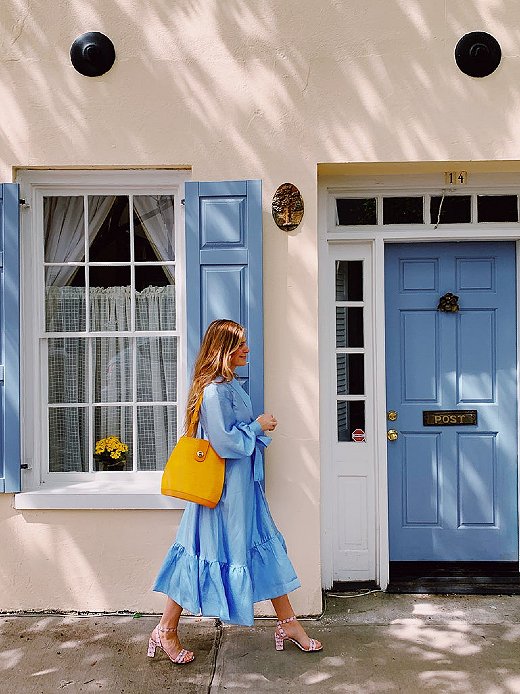 A Bit of History
First stop of the morning is the historic Aiken Rhett House. It was owned from 1833 to 1975 by the same family and was acquired by the Historic Charleston Foundation in 1995. Most of the interiors are intact and have been left untouched since the 19th century. Noted for the survival of its slave quarters, the house has an unusual approach to preservation: Everything is "preserved as found," which makes it essentially a time capsule. 
Aperitivo Hour
Babas on Cannon is a relatively new Northern Italian-inspired café opened by three of my favorite foodies in town. It is simultaneously minimalist and cozy, with clean white marble tables and a pretty wood countertop piled always with fruits, baguettes, pastries, and truffles! All of the cocktails are made in-house (and bottled), and everything you touch, eat, and smell is delicious!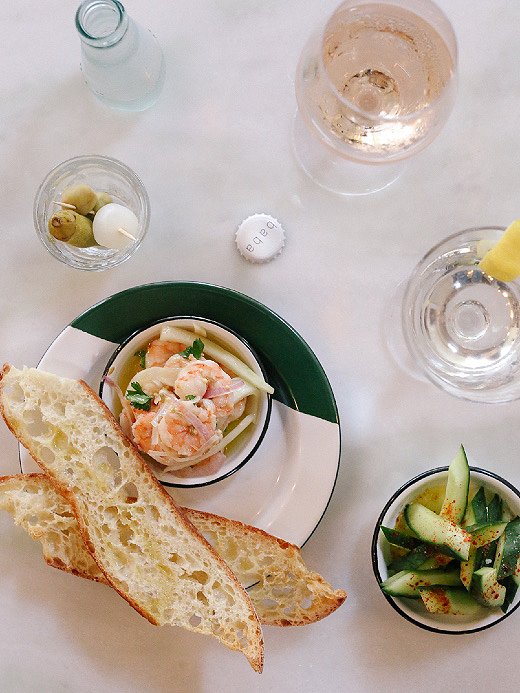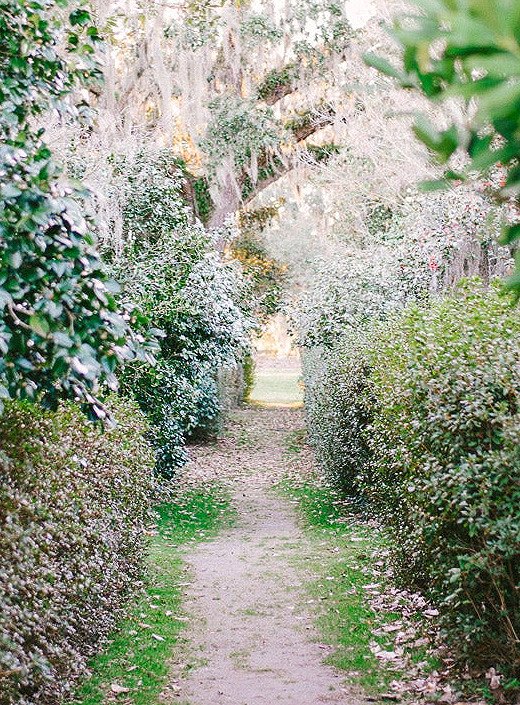 Evening in the Garden
The European-style gardens at Middleton Place Gardens are stunning all year round with various allées in bloom. The azaleas are amazing in early spring, but each season boasts a different fruitful planting. The gardens are enormous and hold various pockets: Some are perfectly symmetrically planted, some arches lead to private bowling greens. It's magic! On Wednesday nights, you can do wine tastings all around the garden—the perfect pairing in my opinion!
Dinner with the Fishes
My husband and I were sitting at the bar at the Ordinary when we decided to move to Charleston. It's a bustling, high-energy seafood hall with a brasserie feel. The space was once a bank, and the vault door serves as the portal between the restaurant and the kitchen. I love that you can see into it! Babas followed by the Ordinary is one of my favorite dates.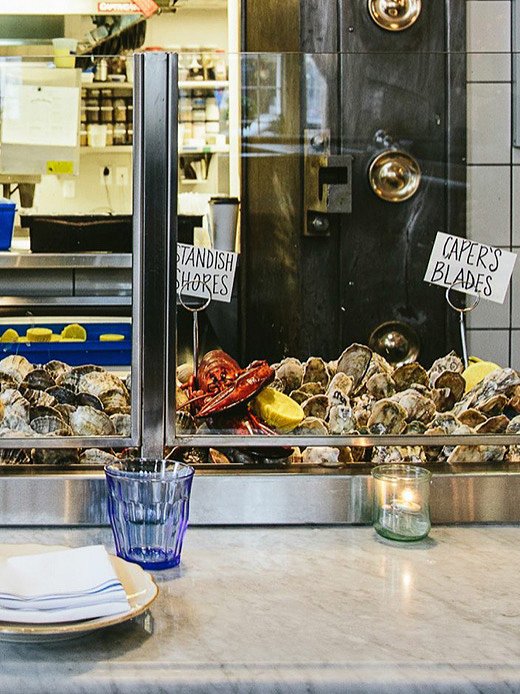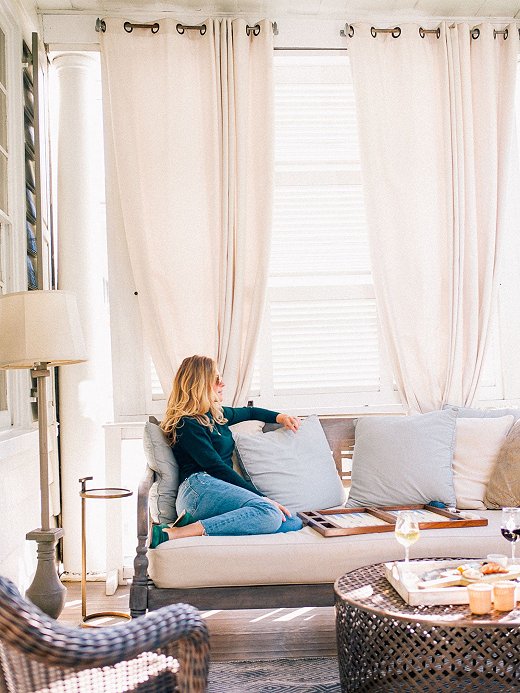 After-Dinner Drinks
One of my favorite hotels, Zero George, feels much more like a great friend's house than a hotel, thanks to its classic-meets-contemporary decor. You check in right in the kitchen and can usually spot Chef Vincent whipping up something that smells and looks amazing. I love the piazza for cocktails and the upstairs living rooms on chillier nights. They kept the original pine floors but paired them with crisp linens and Charleston's best contemporary art, so it feels both preserved and updated. It's chock-full of character but with modern amenities that make it cozy and comfortable.