Summer is in full swing and travel is on our mind. The only question, where to go? If you are a fellow design-lover (which we expect you might be since you're reading this post), we're here to point you in the right direction. In our new Well-Designed Day series, we'll be giving you recommendations to the chicest spots in the coolest cities so you can be sure your vacation is a stylish one.
First up: Santa Fe, NM. The city, about an hour drive from Albuquerque, offers the perfect mix of shops, restaurants and outdoor adventure. Below are a few spots you won't want to miss.
Start Your Day at the Farmers' Market
Located in the Railyard, the farmers' market is just a short walk from the heart of the town. It's open Tuesdays, Wednesdays, and Saturdays, so we recommend making this your Saturday morning stop. It's a great spot to taste farm-fresh produce, sample pastries and breads, and buy products such as lotions and essential oils. It doesn't take long to peruse the offerings, so we recommend swinging by before heading to grab a traditional Santa Fe breakfast. For this we recommend heading over to The Pantry. While there will most likely be a wait, you don't want to miss their blue-corn pancakes (a local favorite!) or huevos rancheros.
Hike Tent Rocks
Known as Kasha-Katuwe Tent Rocks National Monument, this outdoor laboratory is nothing short of breathtaking. The cone-shape rock formations are the products of volcanic eruptions that occurred millions of years ago. The hike is beautiful, and you'll be sure to capture some stunning pictures. Just be certain to bring plenty of water and wear hiking shoes, as the climb can get a bit tricky toward the end!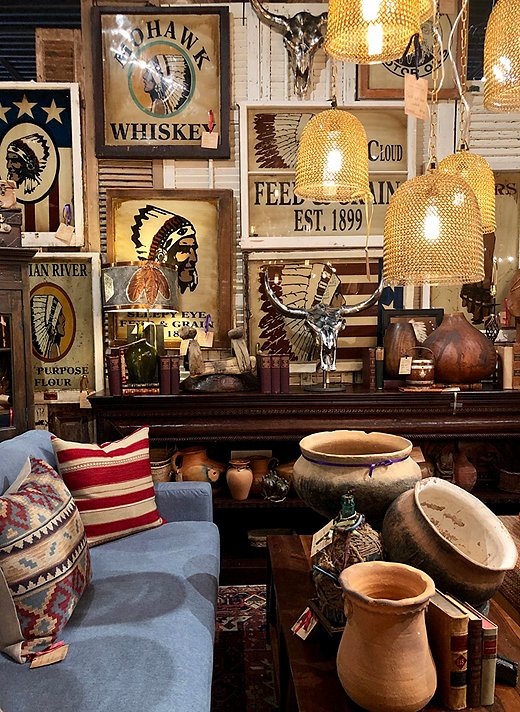 Go Antiquing   
While the shops in the center of town offer plenty of variety, we suggest heading down the road just a few miles to scope out some of the larger antiques stores. If you're traveling by car, you'll find House of Ancestors and The Raven just a 10-minute drive southwest of Santa Fe Plaza, the National Historic Landmark considered the heart of downtown. Here you'll find everything from art to armchairs. Pieces are brought in from all over the world and together have an eclectic yet still distinctly Santa Fe style.
Do Drinks at La Reina in the El Rey
The El Rey Court is a one-of-a-kind boutique hotel that's been touted by The New York Times as an Instagrammer's dream. Inside you'll find La Reina, a chic all-white cocktail bar with a patio where you can sip mezcal or a King's Margarita (tequila, Cointreau, and fresh lime). On the fireplace indoors you'll find the tagline "Where fast lives slow down"—just another photo-worthy moment in this trendy hotel.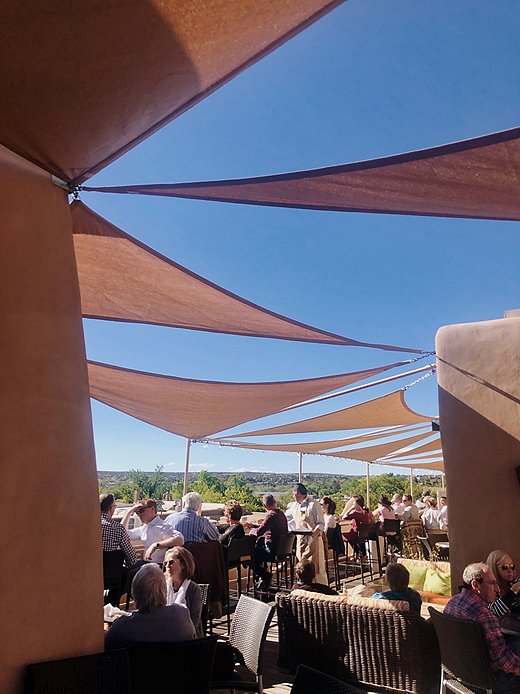 Enjoy Sunset Views at the Bell Tower
Atop La Fonda Hotel you'll find stunning views of Santa Fe. Since it's one of the tallest buildings in the area, it's the perfect spot to stop at the end of the day and watch the sun go down. The Bell Tower serves light bites and drinks too, so treat yourself to an appetizer and the signature Bell Ringer Margarita before heading off to dinner.