New York City has a new museum for the digital age: Fotografiska. Located in Gramercy at 281 Park Avenue South, the New York outpost is the third Fotografiska museum worldwide. Brothers Jan and Per Broman opened the first museum in their native Stockholm in 2010. They followed with a second location in Estonia in summer 2019. Several months later the Manhattan location opened, with exhibits from contemporary photographers the world over, including Ellen von Unwerth, Tawny Chatmon, and Helene Schmitz. They set the tone for what visitors can expect from Fotografiska: a mix of high fashion, meaningful cultural commentary, and thought-provoking images of the natural world. Exhibits will change regularly. Next on the docket are installations with VICE Media, Julia Blackmon, and Cooper & Gorfer.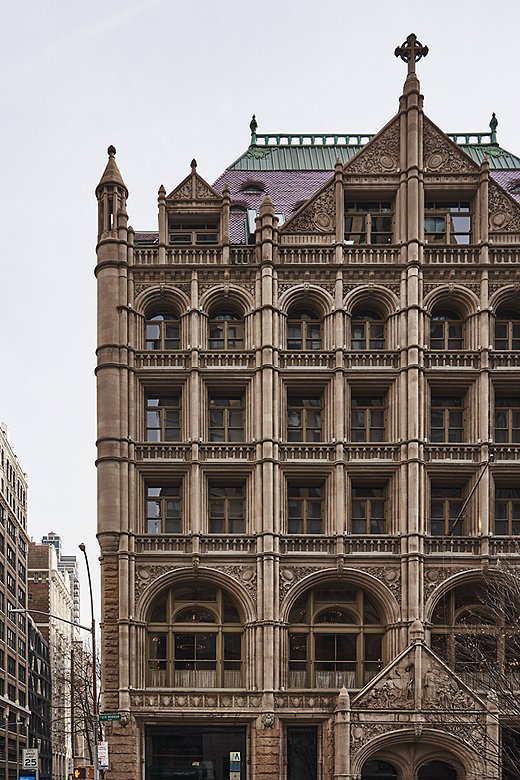 The museum's architecture, however, is just as intriguing as the works inside. "It's one of those buildings that New Yorkers have always wondered: What's behind those doors?" says Fotografiska partner Geoffrey Newman. Built in 1894 as the Church Missions House on what was then dubbed Charity Row, the building is a stunning example of Flemish Revival style. Knowing that the interiors would lean more modern, the Fotografiska team tapped architecture firm CetraRuddy to meld the old and the new. Working with Higgins Quasebarth & Partners, a consultancy specializing in historic preservation, CentraRuddy kept the building's facade intact and its windows clear; if you walk by at night, you might catch a projection show flashing through the upper windows. 
Fotografiska occupies all six floors and 45,000 square feet of the former mission house. Amid the photographic exhibits, on the second floor, is one of New York's hottest new restaurants. Verōnika, named after the patron saint of photography, was designed by the New York-based firm Roman and Williams. The moody feel of early photography inspired the look, as did Europe's grand salons. Upon walking in, you're greeted by a bar infused with soft, almost sepia lighting. Turn the corner into the main dining area, and you're enveloped in light.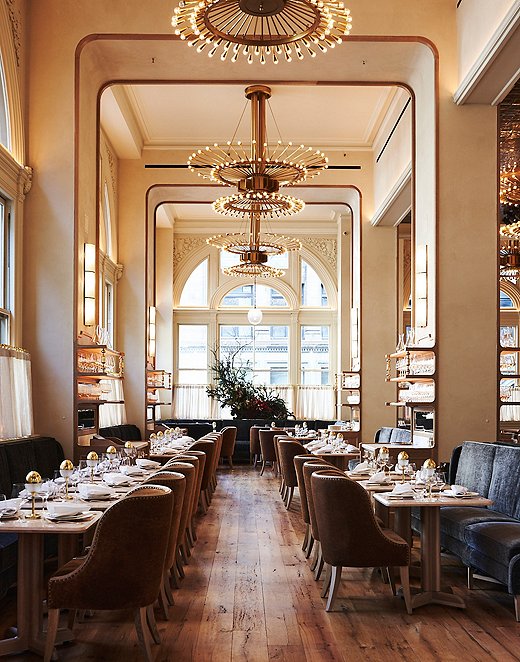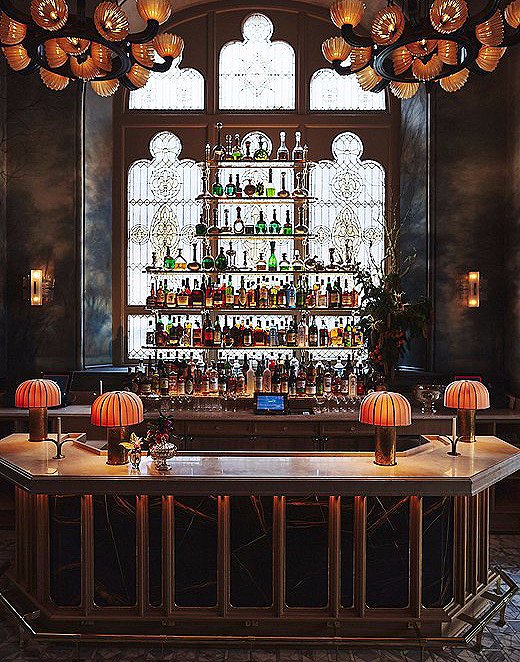 The kitchen is led by Chef Robert Aikens in conjunction with Starr Restaurants, the group behind favorites Le Coucou, Pastis, and La Mercerie. He serves up a European-fusion menu with dishes as varied as caviar, borscht, and wiener schnitzel in a manner that makes Verōnika less a "museum restaurant" and more a destination in and of itself.
For those who don't want a full meal, Fotografiska also has a café and, tucked away in an adjacent chapel, a cocktail lounge. With its exhibits, eateries, shop, and calendar of special events, Fotografiska is poised to become the next go-to destination for New Yorkers and tourists alike.