Opposites attract. It's why prim cocker spaniel Lady fell for mischievous mutt Tramp, chocolate-covered bacon is a thing, and rooms are more vibrant when they feature furnishings of differing styles (say, chinoiserie urns on a minimalist étagère). It's also the inspiration for the Art of Duality collection from Arteriors, which One Kings Lane was the first to sell online.
"One Kings Lane masters the art of curation," says Arteriors founder and creative director Mark Moussa, "and Arteriors is thrilled to share a first look with its discerning group of design-lovers."
Arteriors has been a long-time One Kings Lane favorite, thanks to its exceptional materials (from onyx to leather, handblown glass to coconut shells), diverse shapes and styles, and quiet but unmistakable glamour. Its latest collection takes these traits into overdrive. "While our designs are always rooted in a blend of rich materials, dynamic techniques, and innovative finishes, this season focused on the relationship between bold statement pieces and more-basic streamlined silhouettes," Mark explains. "It's really about functionality and the way in which people layer a room."
Among the statement pieces is the Ashburn pendant. Made with the midribs—the central veins—of coconut leaves, this lighting fixture resembles a fringed skirt in midswing. Other showstopping selections include the Finch chandelier, a version of the midcentury Sputnik rendered with wood branches, and the Brittney coffee and side tables, in which a white marble disk is poised atop a triangular base of brass-finished iron.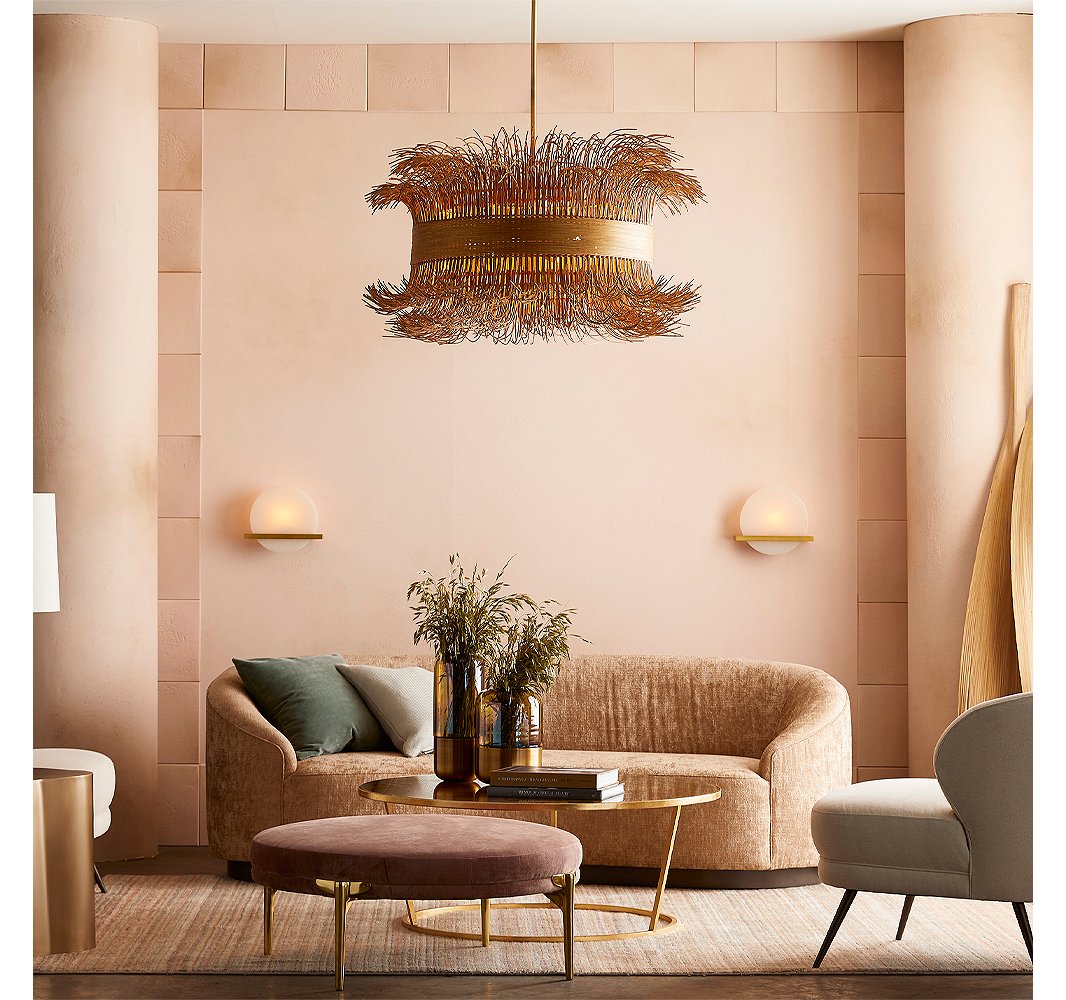 Sleeker and subtler are the Swami and Norelle pendants, with simple lines that give the pieces the illusion of being striped; the Janey wall mirrors, in which a square or a round mirror is suspended within a frame of the same shape; and the Noemi tabletop sculpture, a disk of seeded crystal mounted on a brass pedestal.
Equally streamlined and sophisticated is the lighting by designer Ray Booth, whose first assortment for Arteriors is part of the season's collection. "We are obsessed with all things Ray Booth!" Mark enthuses. "His Trapeze sconce is super modern and sexy, while the Temple sconce is rooted in classic Japanese design. It's really the best of both worlds"—new and old, a duality in and of itself.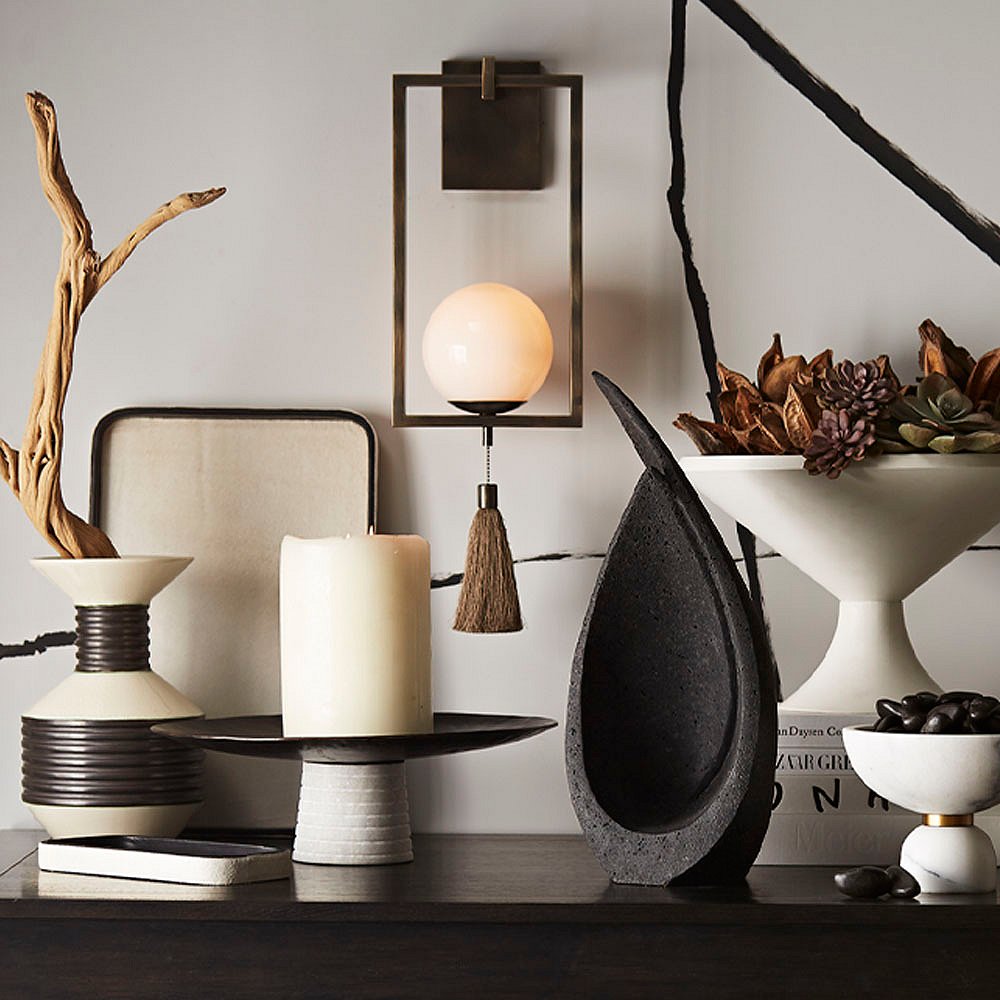 The "duality" of the collection extends to the individual pieces themselves. The Clyde centerpiece pairs terracotta in an industrial gray finish with earthy abaca rope; a top of obsidian marble adds luxury to the spare iron frame of the Cortez coffee table.
This coupling of disparate materials, textures, and styles within individual Arteriors pieces makes creating a beautifully layered room almost effortless. One of our tenets here at One Kings Lane is "it's all in the mix," and this new collection from Arteriors demonstrates that perfectly.