It's easy to identify a Moroccan-style home at a glance: rich colors, arched doorway, arabesque motifs, geometric-patterned tiles on everything from fireplaces to backsplashes. You needn't paint your walls saffron orange or transform your doorways into arches to instill the lush ambience into your home, however. Adding any (or all) of the below will bring the magic of the Maghreb to your abode.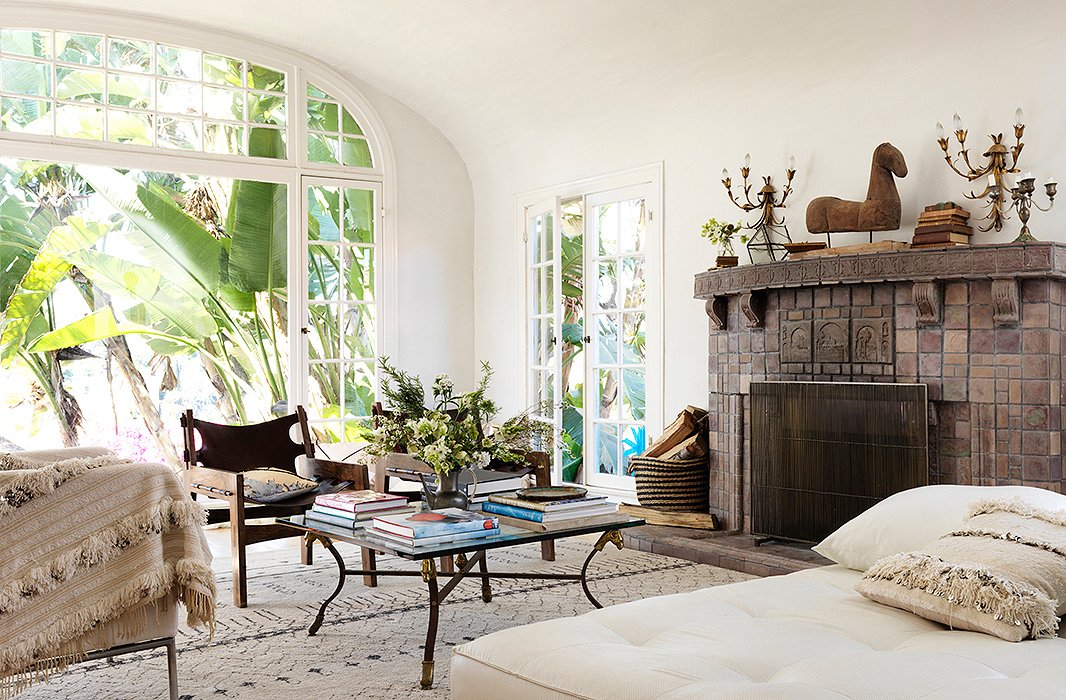 Tribal rugs
You're no doubt familiar with Beni Ourain rugs. Traditionally woven of wool from a sheep indigenous to the Atlas Mountains, these fluffy rugs work as beautifully in modern, monochromatic spaces as they do in color-saturated boho rooms, thanks to their spartan palette—typically just black and cream—and spare geometric motifs.
They are not the only style of rug that exemplifies Moroccan style, however. Equally plush are boucherouite rugs. These rag rugs, traditionally woven of recycled wool, cotton, and other fibers, tend to be brilliant in hue and often sport asymmetrical patterns. They're also especially durable and smaller than most other rugs, as in Morocco they're used as everything from saddle covers to pieces placed over more-valuable rugs to protect them from everyday wear and tear.
And then there are all manner of Moroccan kilims. These sturdy flat-weaves range in style from simple stripes in a muted palette to a medley of geometric shapes against a boldly colored background.
Many Moroccan rugs have been repurposed into pillows, wall hangings, and upholstery—perfect for introducing their unique texture and vibe into a room without going all-out.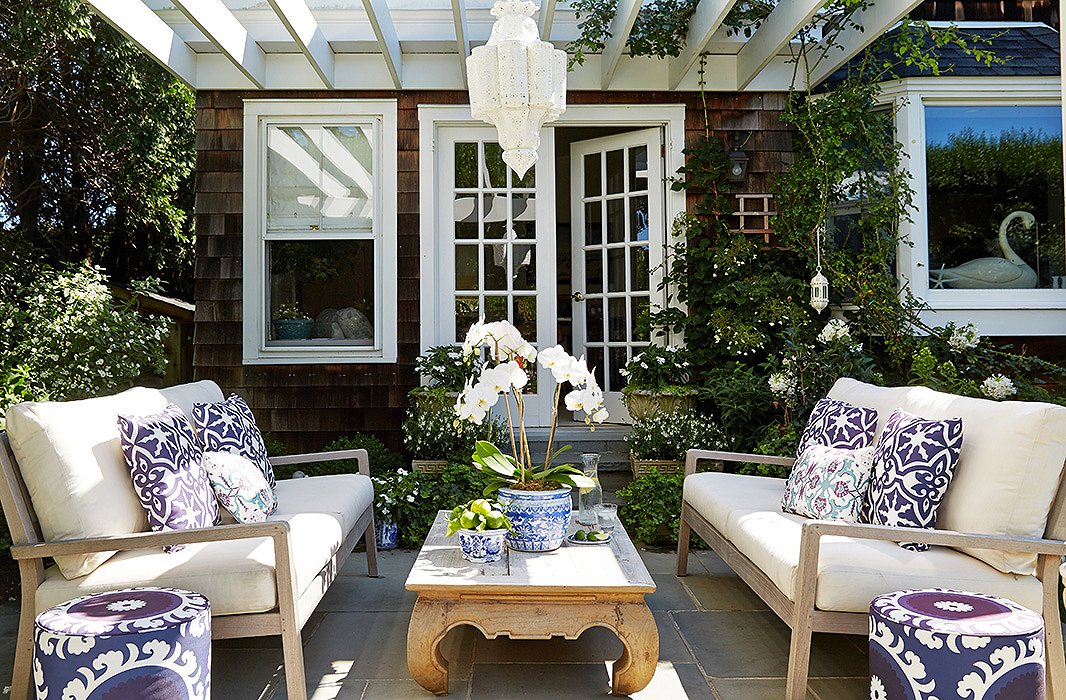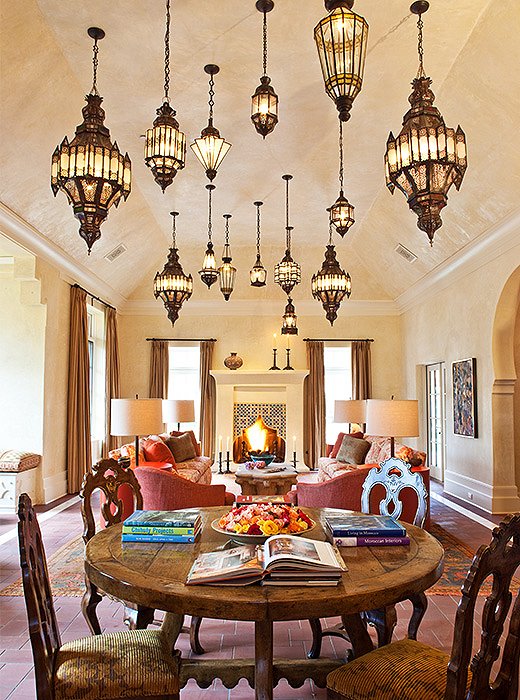 Lanterns
With their elongated silhouettes, domes and curves reminiscent of the arched doorways of Moorish architecture, and often elaborate metalwork, Moroccan hanging lanterns add instant drama. A lantern, or fanous, with panes of colored glass creates a kaleidoscopic effect when lit, as do those with ornate cutwork.
Poufs
Poufs have been omnipresent in Moroccan homes for centuries, and little wonder: They're so versatile. They can serve as chairs, as footrests, and when topped with a tray (such as a Rubi Serving Plate) adorned with Moorish motifs, as tables.
The poufs most closely associated with Morocco are round and made of leather, often with top stitching or tooled patterns. The lack of corners makes them particularly kid-friendly. Square or rectangular poufs covered in leather or kilims also provide Moroccan allure.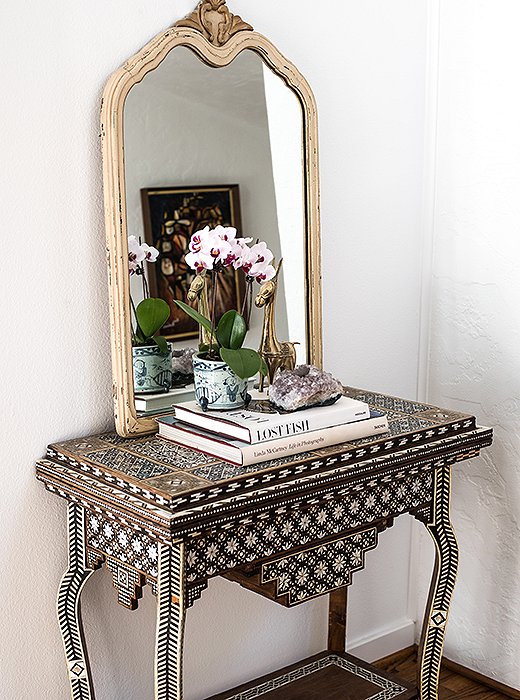 Mother-of-pearl or bone inlay
Marquetry using mother-of-pearl or bone on wood is believed to have evolved from khatam, a Persian technique that incorporates petite tiles of metal as well as organic materials. Opalescent inlays can be found on everything from the octagonal side tables that are another staple of Moroccan design to picture frames to catchalls.
Spicy fragrances
Even more than colors or sounds, scents evoke a mood or a memory. The Moroccan olfactory palette is rich in cinnamon, cloves, ginger, and other spices, sweetened with figs and roses. Erbario Toscano's Symphony of Spices and Baobob Collection's Black Pearls are two home fragrances with those lush notes.