The laid-back charm of farmhouse-style kitchens provides a welcome antidote to the go-go-go pace of modern life. By incorporating just one or a few hallmarks of farmhouse style, you can bring the easygoing ambience into even the most urban of abodes. Below are four key elements to consider integrating into your kitchen.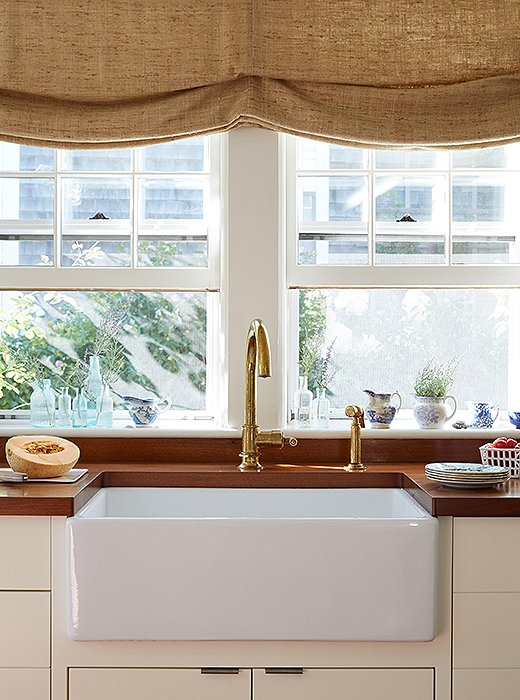 1) A butler sink
Also known as Belfast sinks (and yes, they did originate in the capital of Northern Ireland, several centuries ago), these basins became popular for their extra depth. You can easily bathe a tot or a midsize dog in one. The exposed apron of a sink made of ceramic or enamel instantly adds an old-fashioned utilitarian appeal.
2) Richly grained wood
Counters, shelves, and even tables made of of wood have become a rarity in contemporary kitchens. And while cabinets are still commonly made of wood, they're often given a glossy paint finish that obscures the beautiful grain. In farmhouse kitchens, richly figured wood adds an integral organic warmth.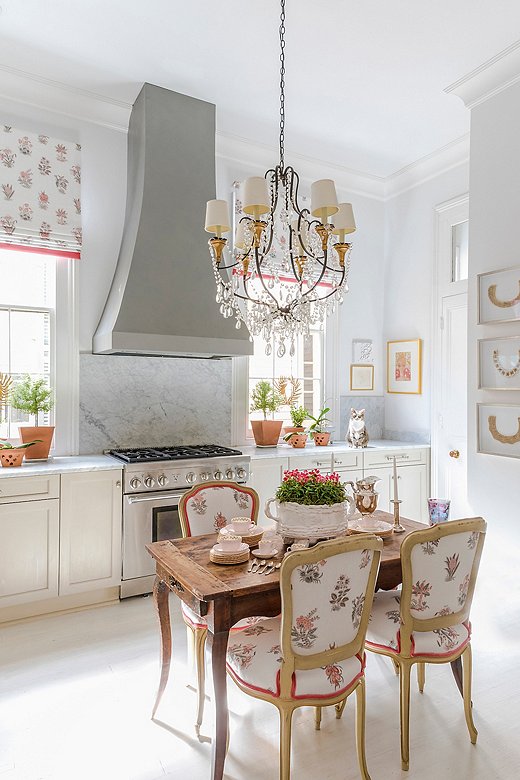 3) Open shelving
Wall cabinets did not become commonplace in kitchens until the early 20th century. Before then, freestanding furniture, such as china cabinets, and open shelving were the rule. Open shelving isn't exclusive to farmhouse style, of course. Proponents say it can make a small kitchen look larger—and it gives you the chance to show off tableware too pretty to keep hidden.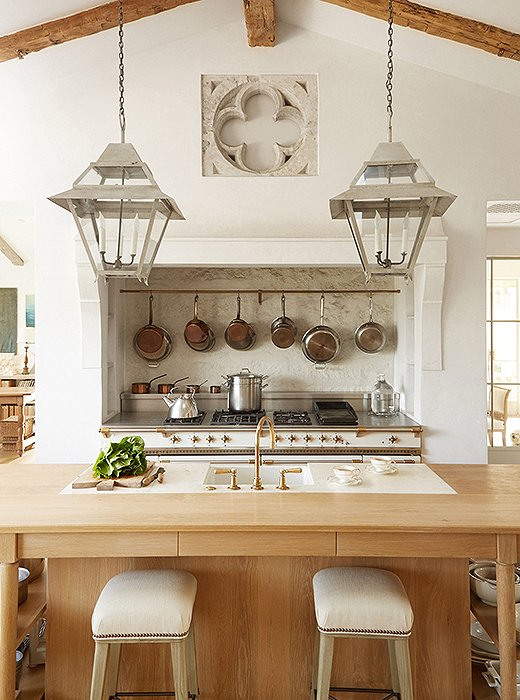 4) A pot rack
Pot racks are proof that new doesn't necessarily mean improved. As built-in kitchen cabinets gained popularity, pot racks—suspended from the ceiling, hanging from a wall, or freestanding—became considered déclassé. During the past few decades they've made a comeback, however, as people realized how much easier it is to grab a skillet from a hook than to rummage in an overcrowded cabinet for one. A simple iron or copper rack instantly imparts farmhouse style to a kitchen, especially when the pots hanging from it are cast iron or copper.