Flip through any shelter magazine today and you'll likely see chinoiserie elements crop up on page after page. From colorful foo dogs to glossy lacquered furnishings, chinoiserie encompasses far more than the blue-and-white porcelain we know and love. Read on to discover the Asian-influenced style's rich history and major motifs, and see just what makes these pieces such designer favorites.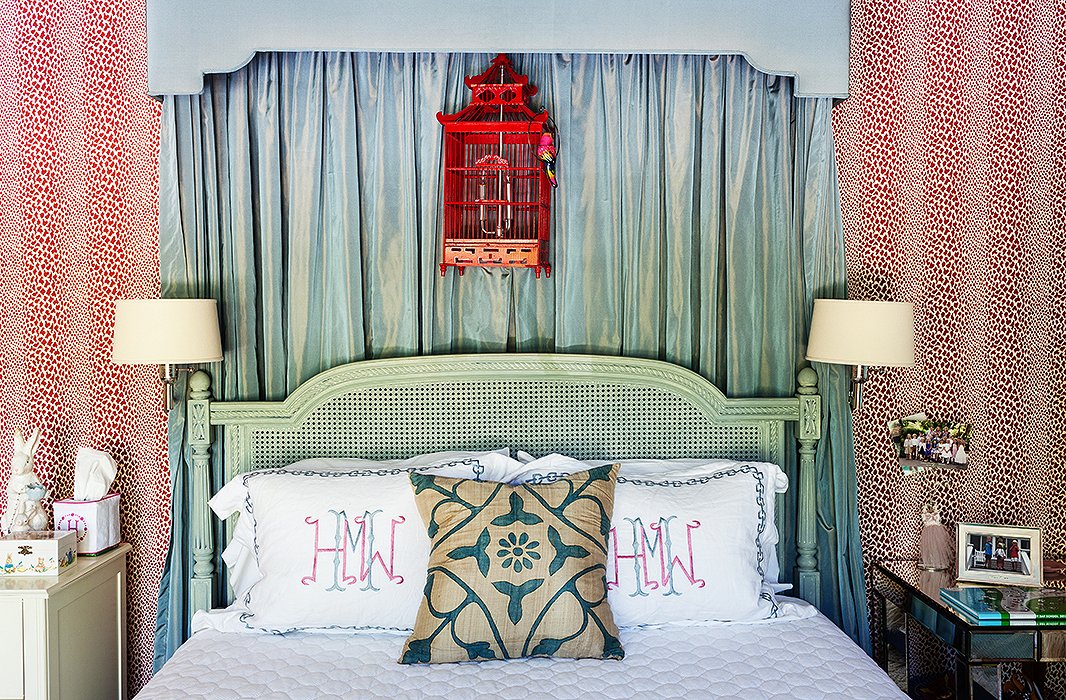 The Fascinating, Far-Flung History
The term chinoiserie, which comes from the French word chinois, or "Chinese," denotes that chinoiserie did not, in fact, come directly from Asia but is instead a European interpretation of Asian culture and decorative arts. The style originated in the 17th century, in tandem with Europe's flourishing trade with China and other countries of East Asia.
Europeans had long been intrigued by what they viewed as "exotic" Asian cultures; as few Europeans had traveled to Asia, they knew little about the region. While this led to more than a few misinterpretations and misunderstandings, Europeans nevertheless held Asian art and culture in high regard. Wanting to imitate these far-flung styles, Europeans began producing their own takes on East Asian artifacts, which paired well with the lavishly embellished rococo designs in vogue at the time. Monarchs and the aristocracy were especially fond of chinoiserie, and it made appearances in the palaces of Louis XV of France and King George IV of England.
Tea was another of the era's Asian imports. As traders began importing teas to Europe, the beverage grew in popularity. The culture and tradition of drinking tea, which encouraged an appropriately elaborate mise-en-scène complete with tea sets, tea tables, tea chests, and the like, only helped bolster the demand for all things chinoiserie.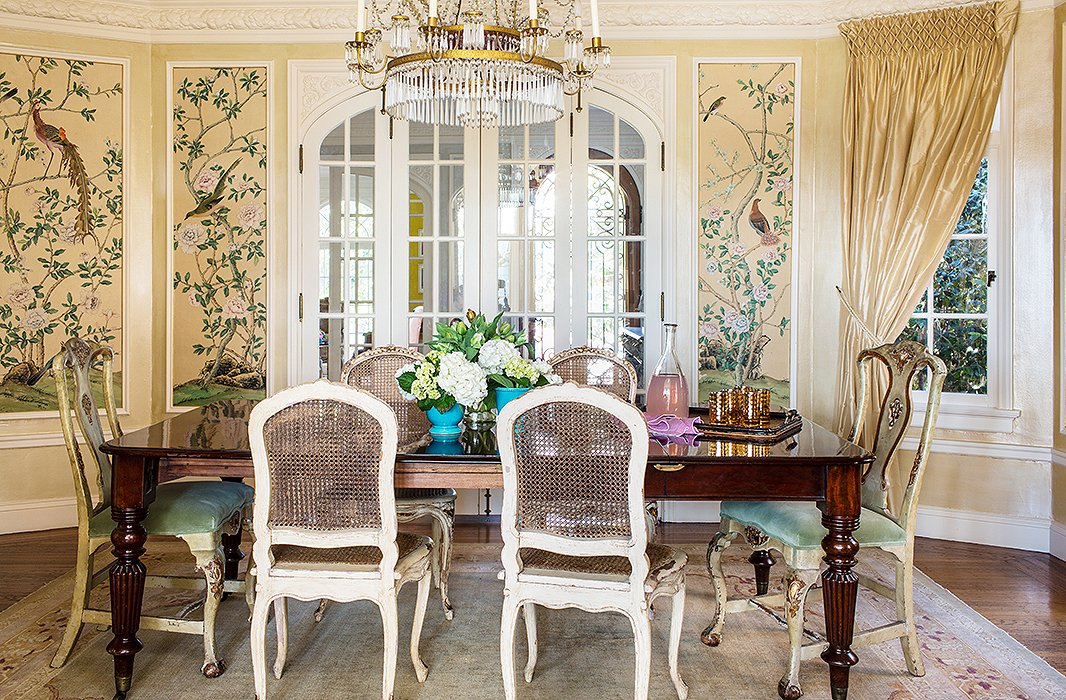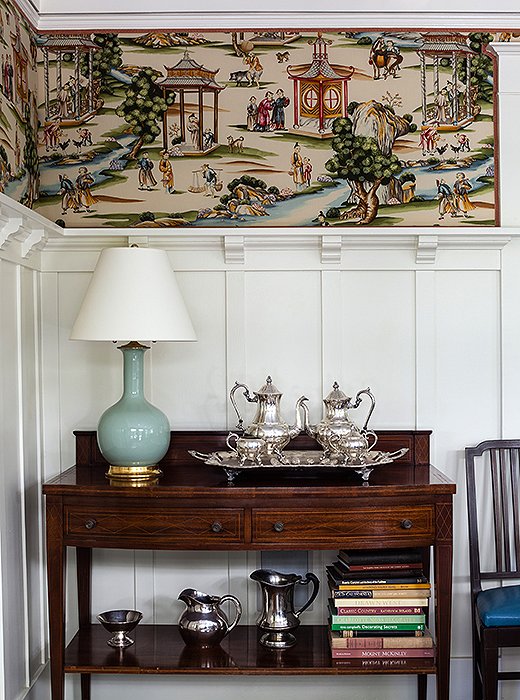 The Major Motifs
Foo dogs: These date back thousands of years to Imperial China. And despite their name, foo dogs are actually lions, made to stand guard outside palaces and temples. Foo dogs typically come in pairs—one male and one female—to represent the balance of yin and yang.
Pagodas: While an integral part of East Asian architecture, pagodas actually originated as sacred sites in India. The spread of Buddhism brought them to China, where they were assimilated into the regional style.
Nature scenes: As wallpapers became popular in European homes, the upper class turned to chinoiserie designs, many of which were handmade and often very costly. Lighthearted nature scenes were all the rage, including lush garden vignettes and sprawling floral motifs.
Dragons: Symbolizing strength and good luck, dragons hold a prominent place in Chinese mythology and folklore. Historical emperors favored dragon motifs in clothing and interiors; today, they surface on all manner of ceramics, silk screens, and works of art.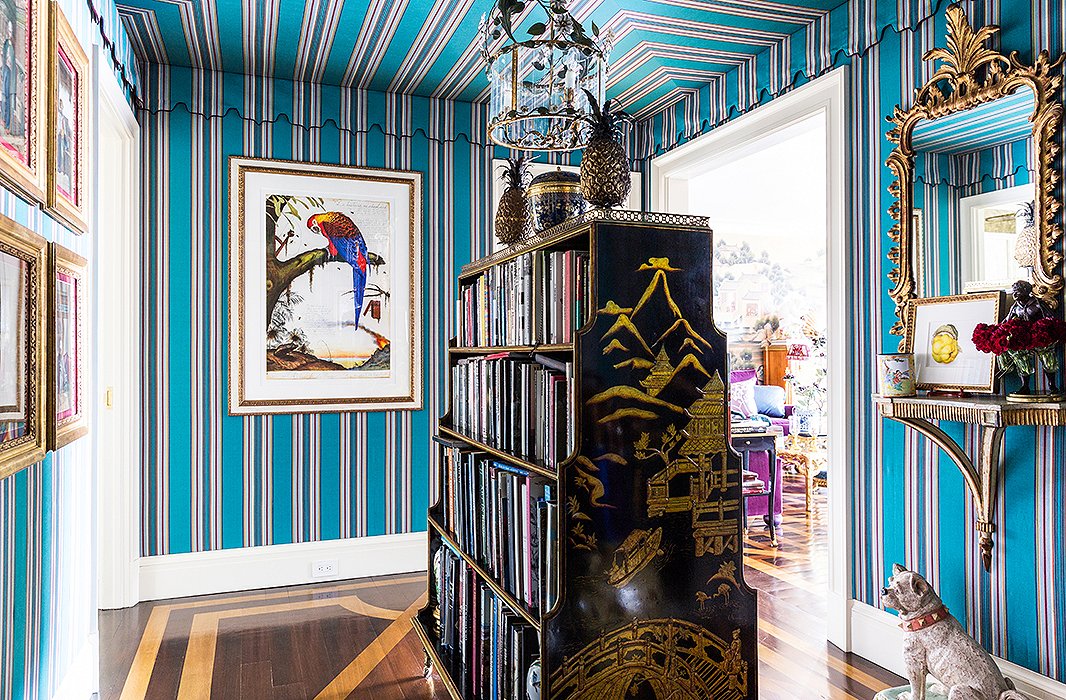 The Furnishings and Materials

Lacquered wood and faux bamboo are among the most popular materials for chinoiserie furnishings. Traditional Asian lacquerware pieces are true works of art and require immense skill to craft, using techniques that have been honed over thousands of years. To achieve lacquer's signature shine, an artisan must coat a piece of furniture with several layers of tree sap. Once the glossy finish has been completed, lacquer pieces are often further embellished with hand-painted scenes, inlaid details, or intricate carvings.
In form, chinoiserie furnishings might feature intricate fretwork or graceful lines that mimic the tiers of pagodas. 18th-century British furniture maker Thomas Chippendale was a proponent of the style, and today you'll come across both vintage and new "Chinese Chippendale" furnishings.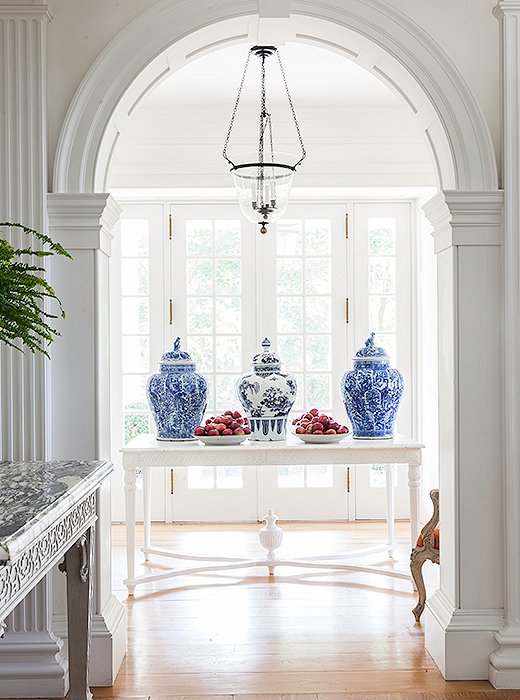 The Ceramics
Porcelain and ceramics are perhaps the most coveted elements of chinoiserie, in part because of the skill and craftsmanship required to produce them correctly. European designers copied Ming-style blue-and-white patterns onto jars, vases, and tea sets, but often came up short when it came to replicating the quality of Chinese porcelain itself.

Initially, ginger jars were primarily functional, serving as storage containers for spices in ancient China. When imported to Europe, they took on a more purely aesthetic purpose, appearing as decorative accents all over the home and eventually cementing their reputation as a decor classic.