We all want a place where we can nestle and get comfortable. Here are some of our favorite dens to help inspire your own retreat.
Wood-Paneled Warmth
This space radiates warmth from the walls, thanks to the handsome wood panels and shapely crown molding. Paired with neutral furnishings of varied textures—leather, linen, natural-fiber carpeting—this den is a spot we can certainly see ourselves kicking back in.
Design tip: Use an oversize leather ottoman to anchor the room and as your space's ultimate multitasker: It can serve as a footrest, a coffee table, and extra seating.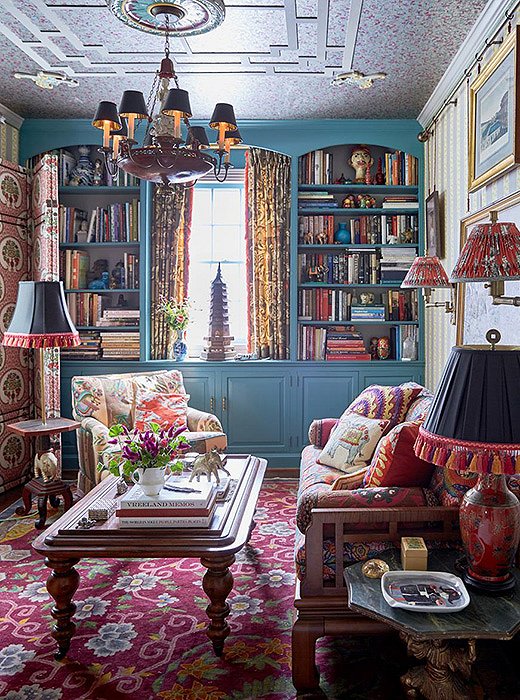 Over-the-Top Charm
This den proves that a bold palette, a riot of pattern, and heirloom furnishings can still feel cozy and approachable. Warmth comes in a number of forms, and in this case, the fact that the room is bursting with myriad motifs and prints makes it feel all the more intimate.
Design tip: A tight color palette—here focused on teal and red—keeps the various patterns and shapes in check and prevents the room from feeling too busy and unfocused.
Moody and Minimalist
The black lacquered walls turn this petite space into a minimalist-lover's retreat, serving as the focal point of the room despite a lack of adornment. It's a darker, scaled-back take on the cozy jewel-box room, which tends to have brighter and more-saturated walls with an abundance of decorative accents.
Design tip: In a space with minimal ornamentation, time- and weather-worn accents such as a vintage rug and a driftwood coffee table lend just the right amount of character.
Clean Elegance
Combining the feel of a low-slung Moroccan tent with clean, classic polish, this den is a veritable haven, providing a soft spot in which to curl up and escape the harsh winter temps. A neutral palette featuring a variety of tones gives the space an approachable dose of warmth.
Design tip: Opt for an oversize daybed in lieu of a sofa or a set of chairs. It's an utterly sophisticated update perfect for both sitting and snoozing.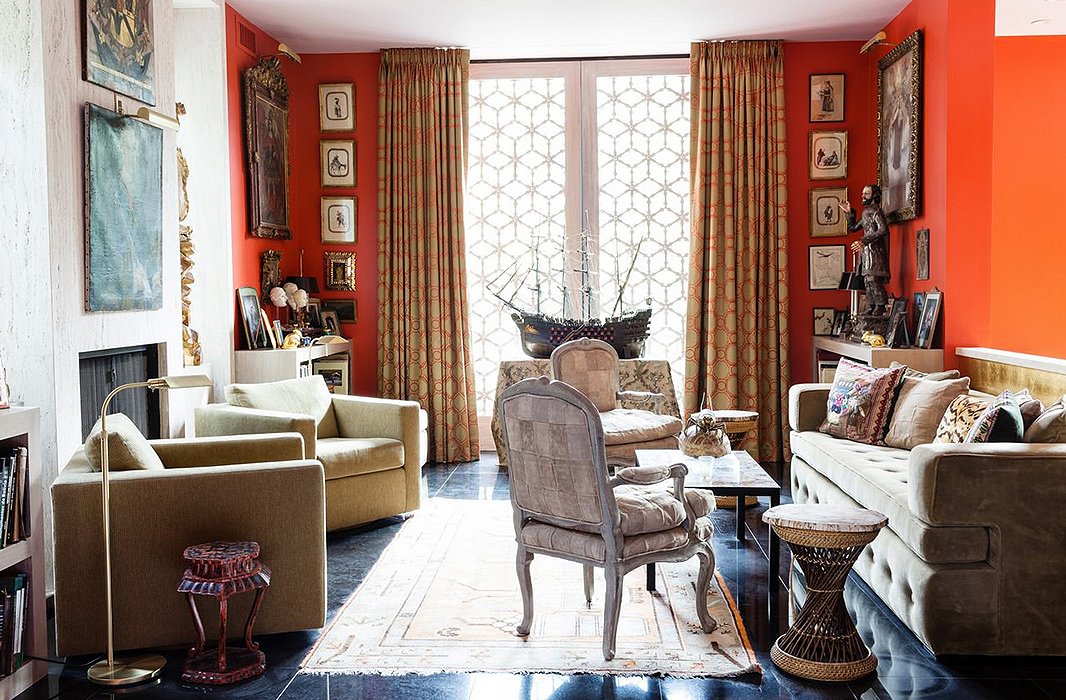 Antique Opulence
Polished antiques, like the patchwork bergère and the robust collection of South American art, can still feel warm and cozy when paired with the right furnishings. A deep-seated couch (complete with down throw pillows), swivel armchairs, and of course, the fireplace give the trove of vintage treasures an air of approachability and make this spot feel perfect for lounging.
Design tip: A single painted wall can bring both warmth and a jolt of color to the space; coordinating drapes ensure that it translates seamlessly to the rest of the room.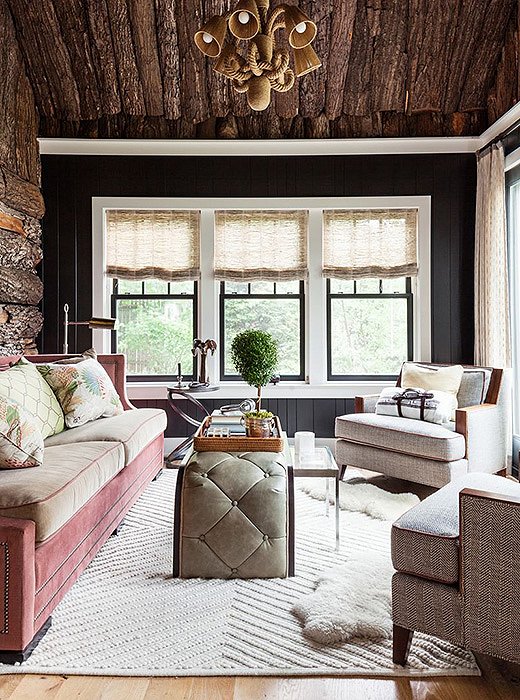 Cabin Chic
From the log ceiling and walls to the lush textures, this den is perhaps the most posh cabin in the woods we've ever seen. Coziness abounds in the mix of materials, which includes velvet, leather, and sheepskin (which is perfectly placed to sink your feet into).
Design tip: In a space that employs such a varied amount of textures and materials, be specific in choosing where you use color, injecting it in a specific spot to maintain a sense of balance and polish.