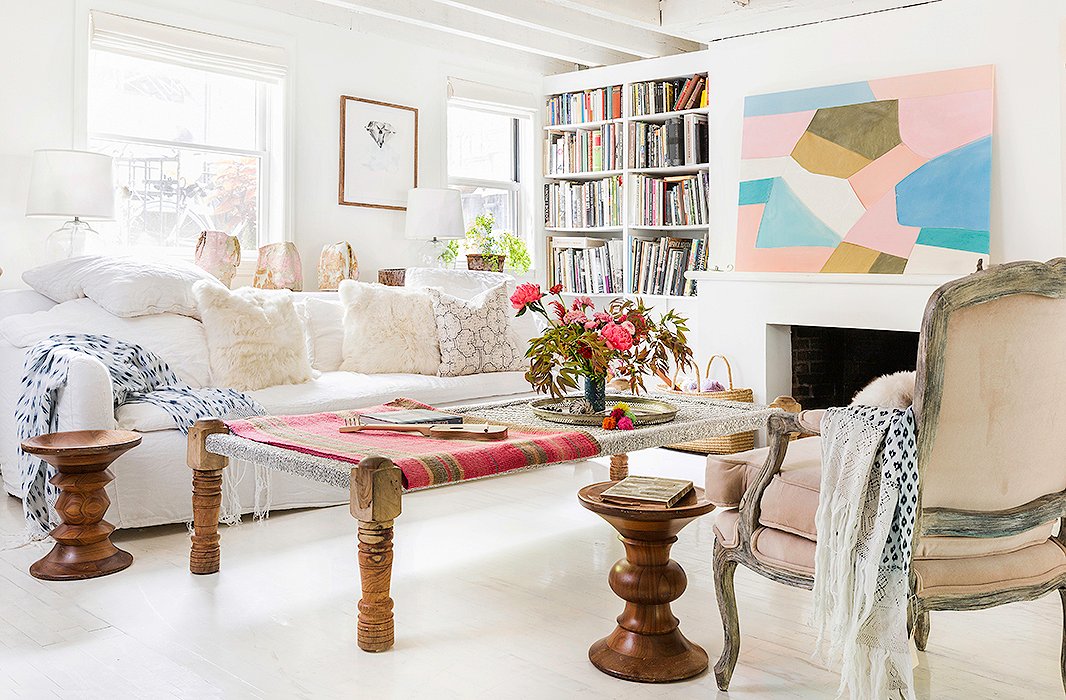 What We've Been Up To… 
We still have more than a month of the season left, but we have to say it: We're officially over winter. To counteract the doldrums that this time of year brings, we're thinking ahead to spring and bringing its bounty and beauty into our homes.
You can't talk about spring style without bringing up florals, and this collection features all manner of prints and patterns: ginger jars embellished with blossoms, upholstery with painterly petals, botanical artwork. For a less literal—but still just as inspiring—take on the season, we love this airy look, which brings together pretty pastels, clean lines, and lightened-up woods. For the avid entertainer, there are spring tableware designs from Caskata and Juliska, whose collections feature floral-forward dishes in our favorite blue-and-white palette. And those lucky enough to live where it's already warming up can preview our outdoor collection, which will have you set for many a season's worth of alfresco enjoyment.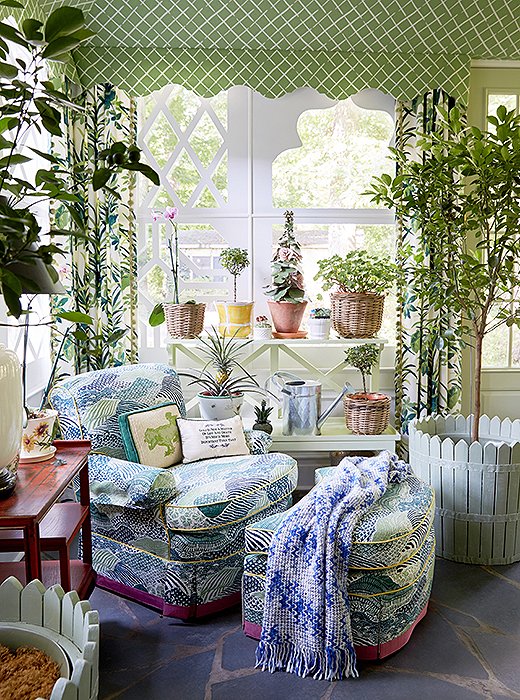 A Parting Piece of Knowledge… 
Few elements in design have stuck around as long as needlepoint, which is believed to have originated in ancient Egypt several thousand years ago. The earliest works were discovered in the tombs of pharaohs, although needlepoint has been found all over the ancient world, including on the traditional dress of Maori tribe members in New Zealand. The technique was eventually adopted in Europe, where large stitched tapestries were popular as wall decor during the Middle Ages. Beginning in the 1600s, the art of needlepointing became a leisure activity for the upper class, with famous patrons including Mary, Queen of Scots; Queen Elizabeth I; and Princess Grace.
Though perhaps not as widespread as it once was, needlepoint remains a design-world classic, lending vintage charm to everything from pillows and upholstery to belts and shoes.