English cottage style is synonymous with cozy (or as the English would put it, cosy), heightened with a dash of time-honored elegance. A home decorated in English cottage style is one where sofas are made to be sprawled out on, favorite books and keepsakes are always close at hand, and signs of wear proudly speak to a lifetime of happy use.
Fortunately you need not have a Cotswolds cottage or a Devon bungalow to get the look. Below are ways you can bring English cottage charm to your home.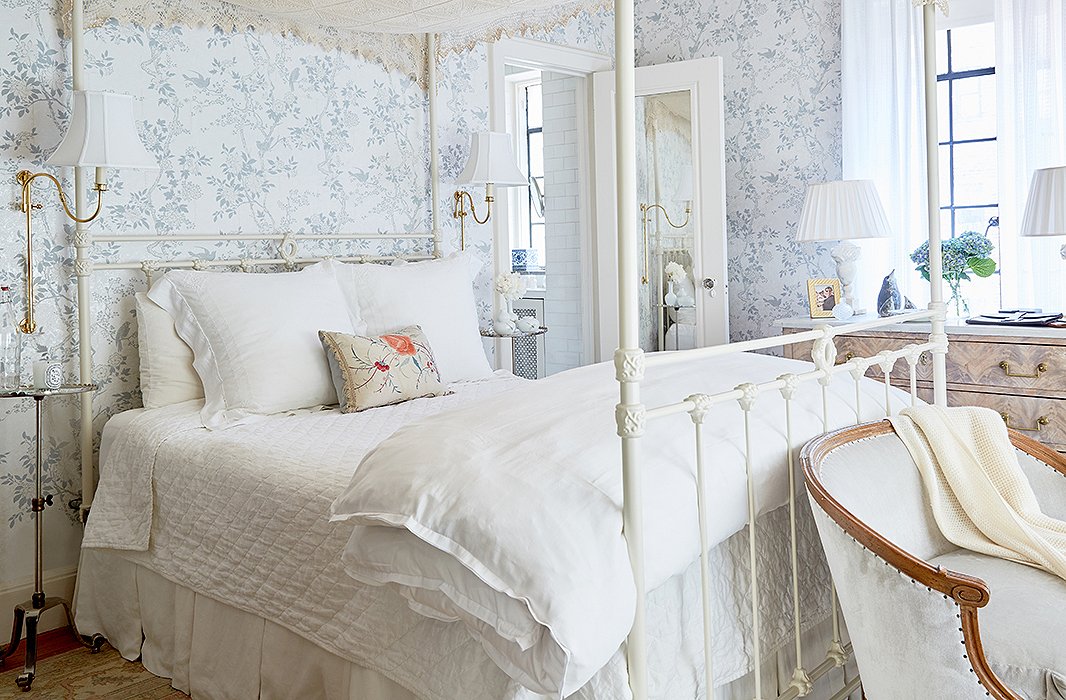 Always in Bloom
In England gardening is less a pastime and more a passion. After all, this is a country where gardeners Monty Don, Alan Titchmarsh, and Charlie Dimmock have been household names. So given the relative brevity of the English summer, it's no surprise that the classic English cottage is lush with floral prints and other botanical patterns. From wallpaper to bedding, faux floral arrangements to botanical prints, bringing the beauty of a garden indoors is key to the look. Going all-out with one pattern—using the same floral toile on the walls, upholstery, and curtains—is one approach. But layering multiple garden motifs is fine too. Ditto a more subtle approach, such as limiting yourself to a bedspread in a tone-on-tone posy print or a display of Blue Willow dishes in your china cabinet.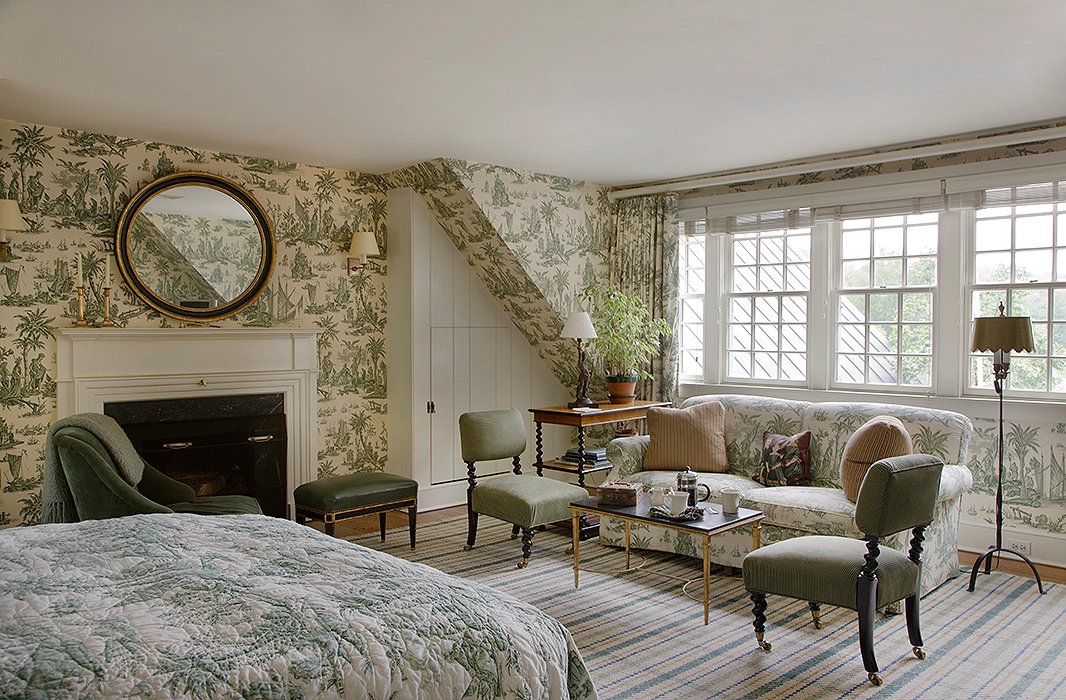 Softly, Softly
The English cottage palette may lean toward the quiet, but it isn't limited to neutrals and pastels. Rather it means that blues are more robin's-egg than cyan, greens are more sage than emerald, reds are more rust than crimson. The walls and moldings of an English cottage might all be painted the same nongloss color, or if the walls are white or cream, the moldings might be accentuated with a color that helps tie together the room's other hues.
As for furnishings, the layering approach often popular with patterns is even more common with colors. Forget a monochromatic look. You'll be pleasantly surprised by how many hues can live together harmoniously in an English cottage. Not confident in your color acumen? Start with your rug—preferably a Persian or Oriental rug that looks as if it could have been in your family for at least a generation. If a color appears within the rug, you can safely repeat it on your furniture, walls, window treatments, or accents.
Comfort and Joy
Uncomfortable furniture and look-but-don't-touch geegaws have no place in an English cottage. That's why sofas and chairs tend to be heaped with pillows and throws and there are plenty of tables for resting drinks. This emphasis on comfort extends beyond seating you'll love nestling in; it also encompasses surrounding yourself with favorite artworks, books, and collections. "Less is more" is not a phrase you'll hear regarding English cottage style.