It's 5 p.m. in western Massachusetts and Frank Muytjens is walking with his partner, Scott Edward Cole, through freshly mown grass toward a bench under an old oak tree. They sit, clink negronis, and turn their attention to the late-afternoon sun casting a golden glow over the Berkshires. Not a sound can be heard save the soft trill of birdsong and the wind rustling through the leafy giants all around.
It's a well-deserved moment of respite after one of many long days for the couple. Behind them sits Kenmore, a beautifully preserved 18th-century house the two purchased last winter that's now well on its way to becoming The Inn at Kenmore Hall, a cozy bed-and-breakfast. Inside, Howard—the lively, mustached contractor-in-chief—makes his final rounds. Clipboard in hand, he takes note of the day's progress: The water is finally running, the fridge has arrived, and the tile has been laid in the bathroom of the bridal suite. A BlueStar stove is still missing, but the perfect shade of gray has been selected for the exterior, now more than half-primed. All things considered, the day has been a success—one more step toward turning a vision into reality.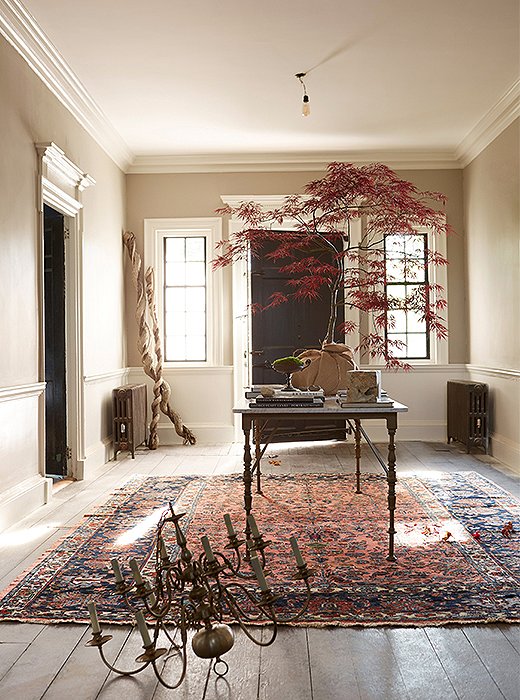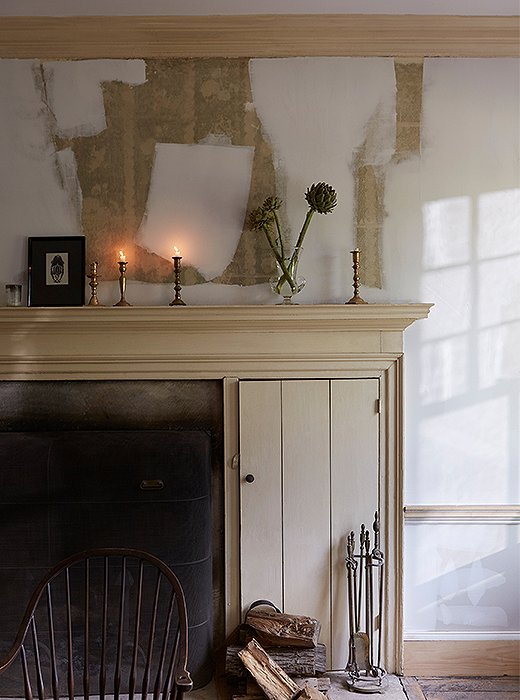 Frank, the former head of menswear design at J.Crew, and Scott, a baker, chef, and painter, have long shared a passion for interiors. Both will tell you that a bed-and-breakfast was part of their 10-year plan, though neither anticipated that it would manifest during the 2nd year as opposed to the 10th. But when the storied Georgian-Federalist home—once a retreat for the likes of Leonard Bernstein and Aaron Copland—came on the market, they pounced.
Thus began a renovation that can only be described as a labor of love, with each partner tapping into his unique methodology: Frank, as Scott points out, "is more exacting in his approach," whereas Scott is prone to experimentation. "Every day we're learning new lessons about the things we like," Frank says of the design process. "I feel that as people get older they tend to find an aesthetic and stick to it, but it's important that you don't allow that aesthetic to become too narrow."
This is where Scott and Frank become a true team; they have discussions and challenge each other's ideas. Scott lobbies for industrial when Frank would prefer something midcentury. "But whatever the temporary disagreement may be," Scott admits, "the end result is always something better than what we would have come up with on our own."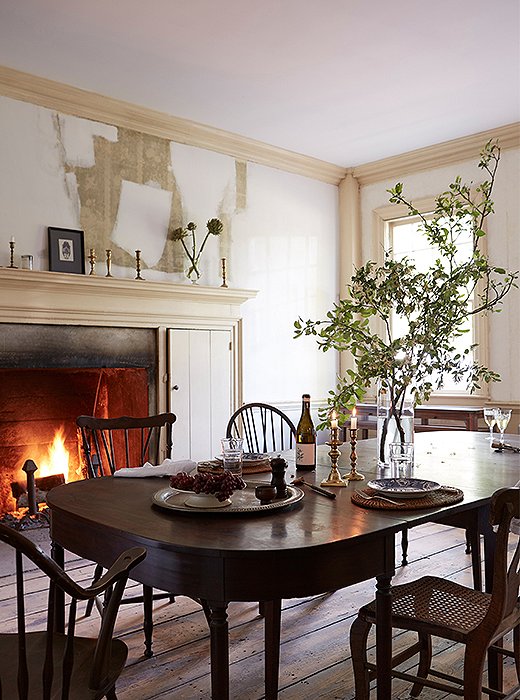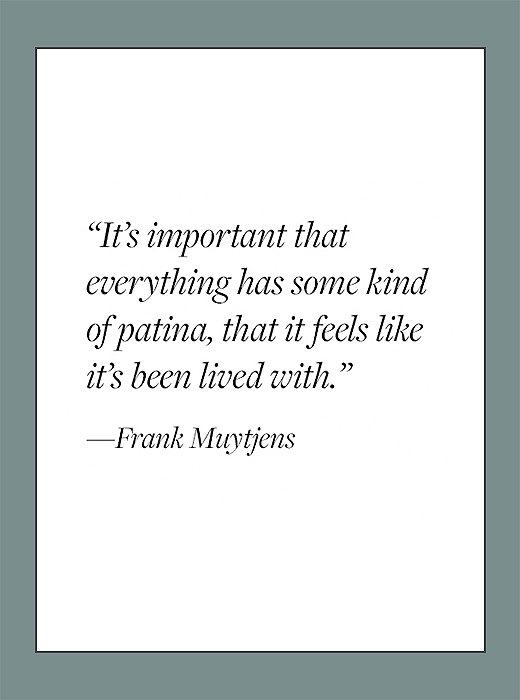 In its perfectly imperfect state of progress, Kenmore offers a peek into the minds of two artists at work—and a glimpse at just how much thought they've put into creating spaces with soul. "It's important that everything has some kind of patina, that it feels like it's been lived with," Frank says, reviewing one of the project's mood boards: a 20th-century kitchen pinned beneath swatches of velvet in earthy hues; white tulips as a nod to Frank's childhood in the Netherlands; a scrap of hammered copper. Vintage items, many sourced from local shops and dealers, will play a major role in giving the guest rooms and public areas an authentic character—and Frank assembles them with a designer's eye. "It's about texture and color and how you put different things together. For me the process is no different than creating a good outfit—I want to mix things together to make something no one else has." Scott agrees: "We're similar in that we're both attracted to things that tell a story—things that we feel a connection to."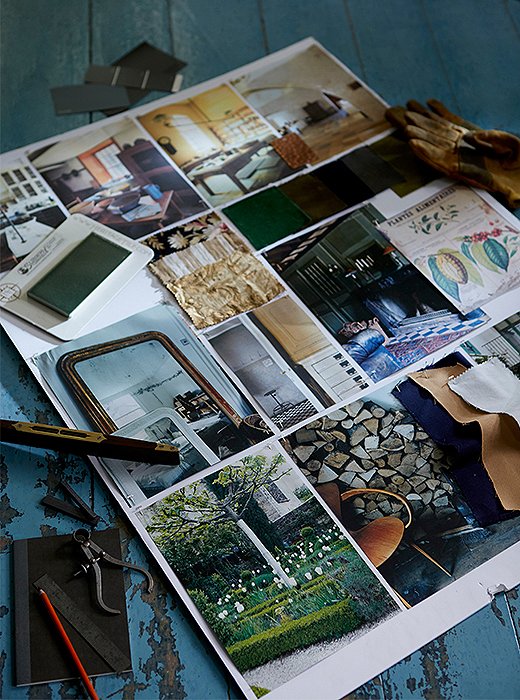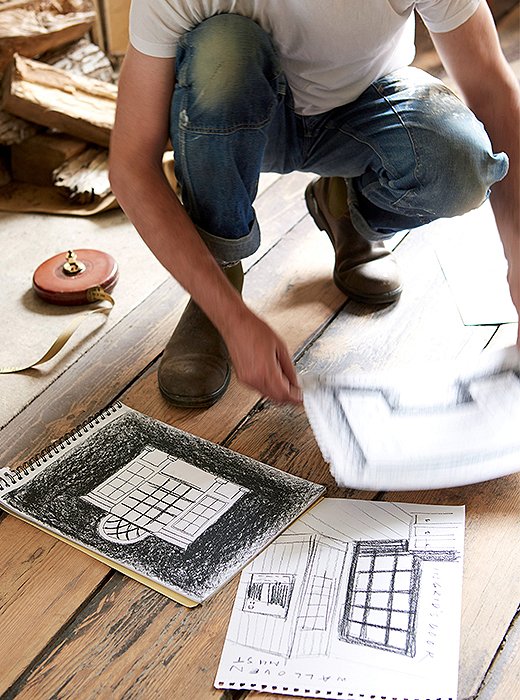 And connection is really what The Inn at Kenmore Hall is all about: connection with each other, with the land, and with the past of this historic property. At just three hours' drive from New York City and even less from Boston, the bed-and-breakfast will offer a welcome retreat from the frenetic pace of urban life. It will be a place to unplug—to read, write, think. The kind of place where you too can walk along the top of a grassy hill and watch the sunset from a bench under an old oak tree.