Gaia is a company on a mission. Founded by Paula Minnis in 2009, the brand produces cheery handmade accessories for both person and home—tasseled earrings, indigo pillows, pom-pom bags—all handmade by refugee women resettled in the Dallas area. Promoting community, mentorship, and financial independence for its artisans, Gaia is a model of socially conscious style. Find out more about the female-run company below, then shop its vibrant goods.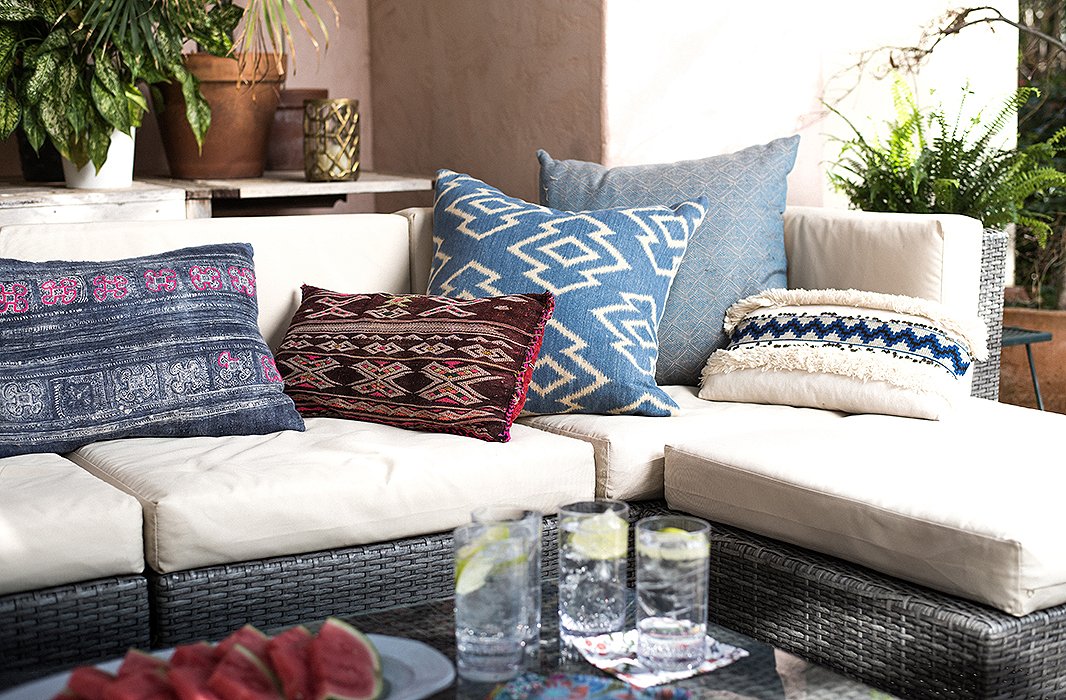 A Meaningful Mission
The refugees employed by Gaia come from far and wide. Catherin, whose impressive sewing skills inspired Paula to launch her company, arrived from Burma with her children after 10 years in a Thai camp. Feza escaped the Democratic Republic of Congo alongside her husband and three children, and Marzia joined the team after fleeing war in Afghanistan. Three women with three triumphant tales—and they represent just a fraction of the talented group that Gaia works with in Dallas.
"My focus has always been on women's empowerment," says Paula, who chose the name Gaia, after the Greek goddess of the earth, for its connotations of female strength. By providing a living wage and continued training and mentoring for its artisans, Gaia promotes financial independence for them and their families—the most empowering result of all.
"When they arrive here they're pretty shell-shocked, and to see the transformation that happens is incredible," Paula says of the women who make up Gaia's team. "They've bought homes and cars. They've been able to take vacations. They've become citizens. These are the kinds of things that are really gratifying to witness."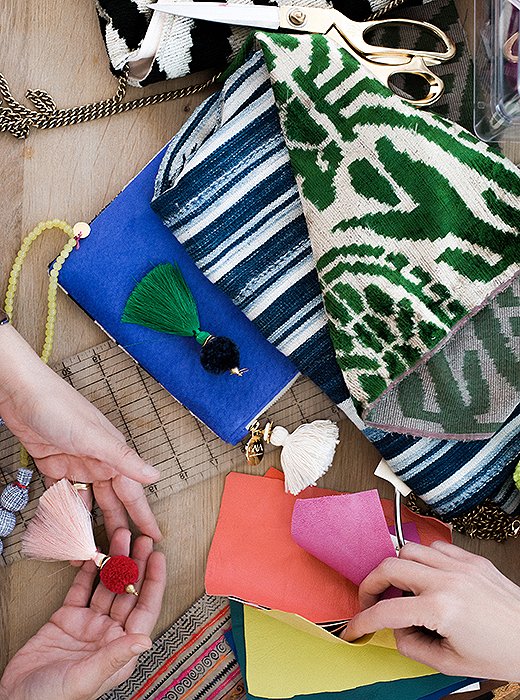 My focus has always been on women's empowerment. I came upon Gaia, Greek for 'goddess of the earth,' and knew it was the one.
Crafted with Care
Gaia's jewelry, bags, and pouches are fashion-forward but easy to wear, lending the perfect colorful accent to any outfit. And they're as sustainable as they are chic: The brand incorporates vintage and organic textiles, ethically sourced brass, and other environmentally friendly materials into its designs. Each item is crafted by hand from start to finish, making Gaia accessories truly one of a kind.