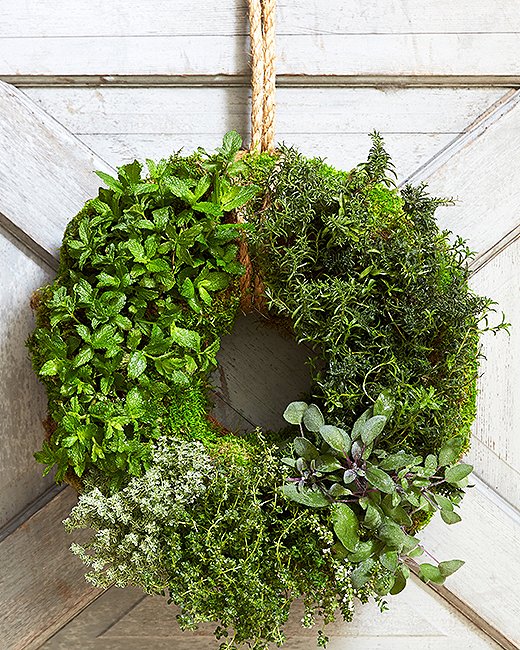 #1: Herbs in the Round
Welcome visitors with an herbaceous living wreath. To create one yourself, use a 16- inch living-wreath form, which is specially designed to hold plants. (This one is filled with a mixture of winter savory, spearmint, sage, and thyme.) When selecting herbs for your wreath, it's a good idea to choose low-growing varieties. Plants that naturally grow tall, like mint and basil, won't keep to the wreath's shape. If your plants don't completely cover your wreath form, you can use hot glue and a bit of dried moss to fill in the empty spaces.
Like wreaths but don't want to grow your own? Shop live, dried, preserved, and faux wreaths here.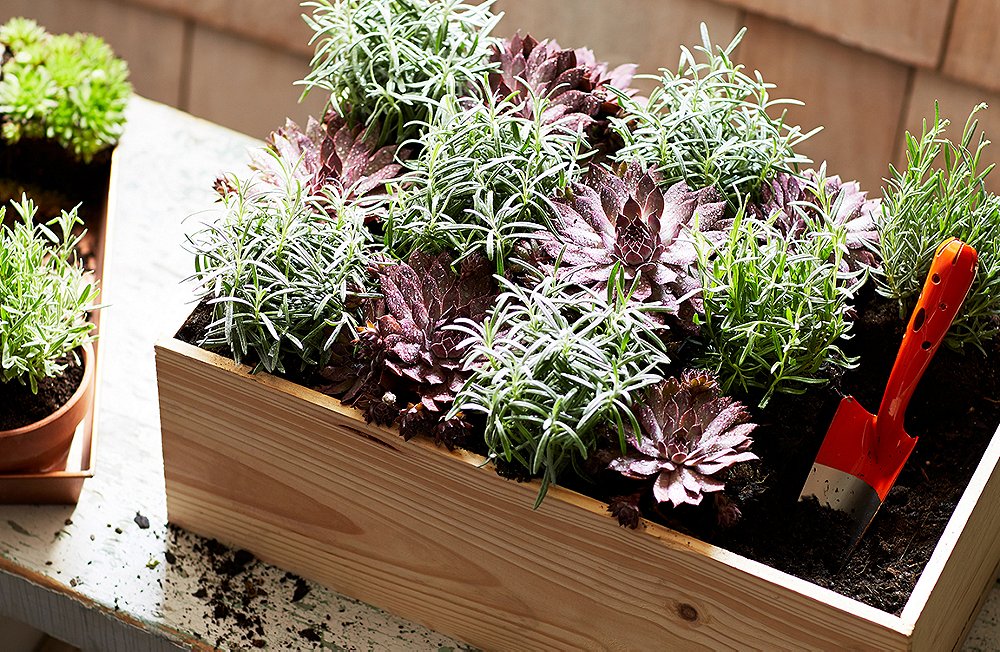 #2: Pattern Play
To create a checkerboard planting, use a combination of lavender and red hens and chicks nestled in a repurposed wine crate. Succulents like hens and chicks make good companions to herbs because they are drought tolerant and sun loving. I love that the deep reddish purple of the hens and chicks is a subtle nod to the wine that once inhabited this box. Another great thing about this combination is that it can winter outside in most climates, so it can last year after year.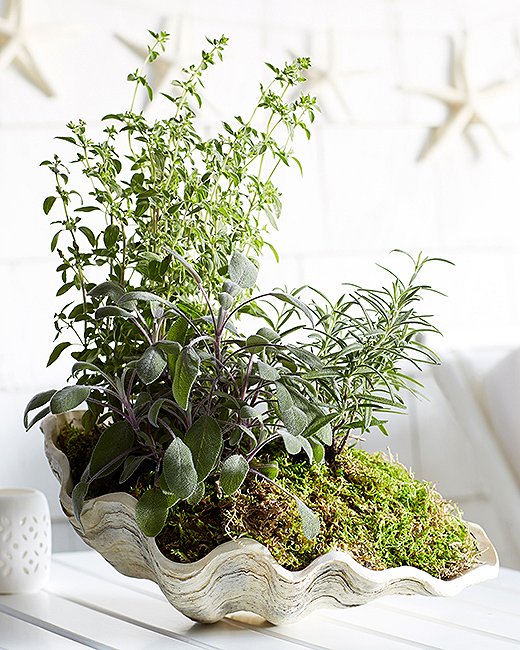 #3: Herbs on the Half Shell
For a beachy take on potted herbs, try planting in a large shell. This oversize clamshell makes the perfect home for a trio of oregano, sage, and rosemary. Simply remove the plants from their pots and nestled the root balls together inside the shell. To cover the soil and help retain moisture, cover the exposed dirt in preserved moss. It's important not to overwater this arrangement, because the shell has no drainage. Here's a easy trick to tell if your plants need water: If the tips of your oregano plant are starting to droop, it's time to water.