Sunshine sparkling on waves lapping upon the coast. Lemon-scented breezes whispering through olive trees. Life along the Mediterranean is a sensory feast, one that many of us long to bring to our homes.
Fortunately it's relatively easy to do so, even if your home isn't in a sun-kissed coastal clime. Below are some suggestions for embracing Mediterranean style.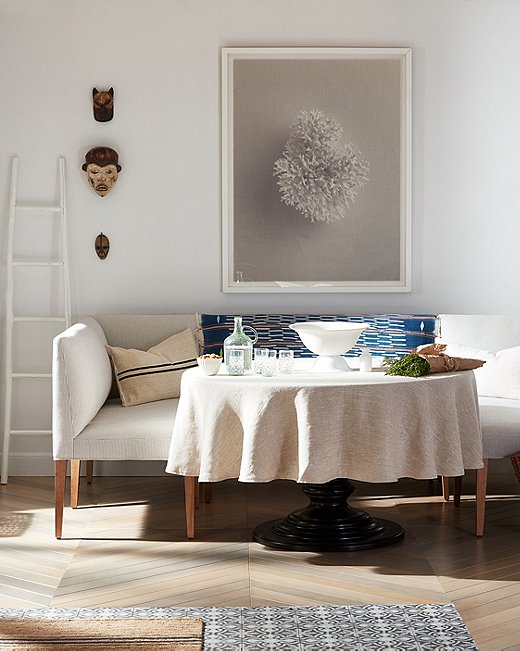 Pick Your Palette
Like just about any other coastal style, Mediterranean interiors embrace the blues, whites, and creams of sea, sand, and sky. If you live in a cooler or more northern climate, you might want to lean toward warmer beiges rather than pure whites; conversely, in a sunny, sultry locale, opt for cooler whites.
The inclusion of terracotta hues differentiates the Mediterranean palette from that of, say, New England coastal or Palm Beach chic. Ditto splashes of lemon yellow. Even something as simple as a grouping of terracotta pots on a mantel or a bowl of lemons on a table effortlessly evokes Positano or Valencia.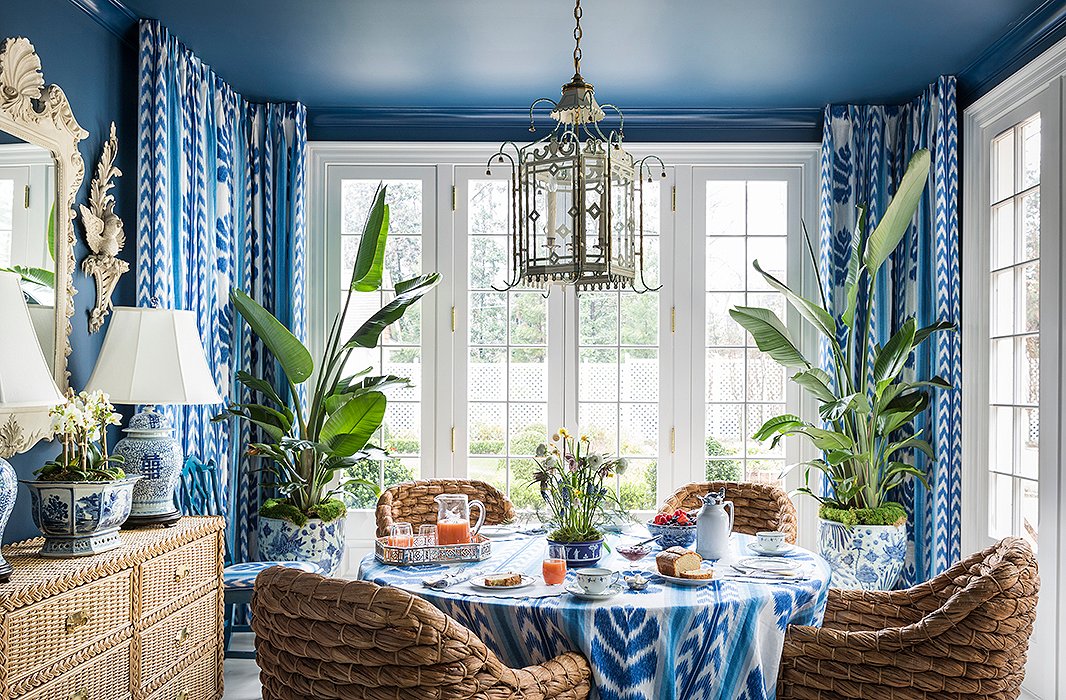 Play Up Your Textures
The Mediterranean is a sea, but Mediterranean style is decidedly earthy. Rough-hewn plaster walls, stone fireplace surrounds, and wood-beamed ceilings are features of villas from Santorini to Sardinia. If your home lacks those features, make up for it by introducing alabaster or marble accent pieces, woven raffia or jute baskets, and linen upholstery or curtains.
The patina of age is another texture common in Mediterranean style; think distressed leather upholstery, wood tables with a weathered finish, brass lanterns with patches of verdigris. You don't want the space to look as if its Med allure came directly from your local mall, after all. Your room should appear casually collected, with its contents acquired over years, if not decades or generations. For the same reason, feel free to mix woods, textiles, and silhouettes with abandon. The tight palette will give the overall look a sense of unity.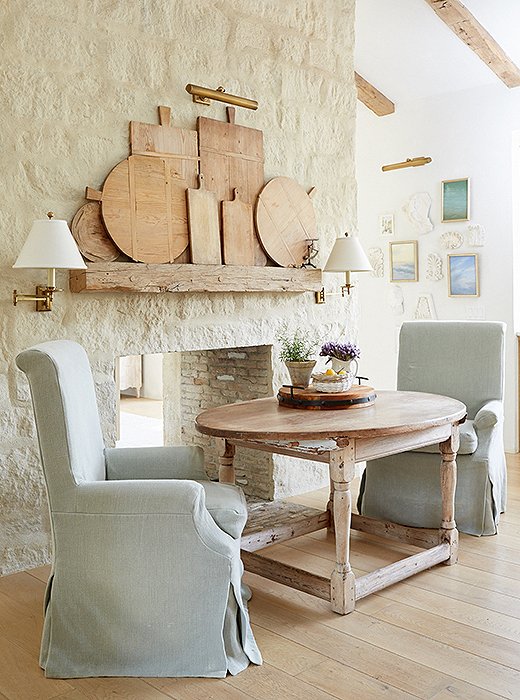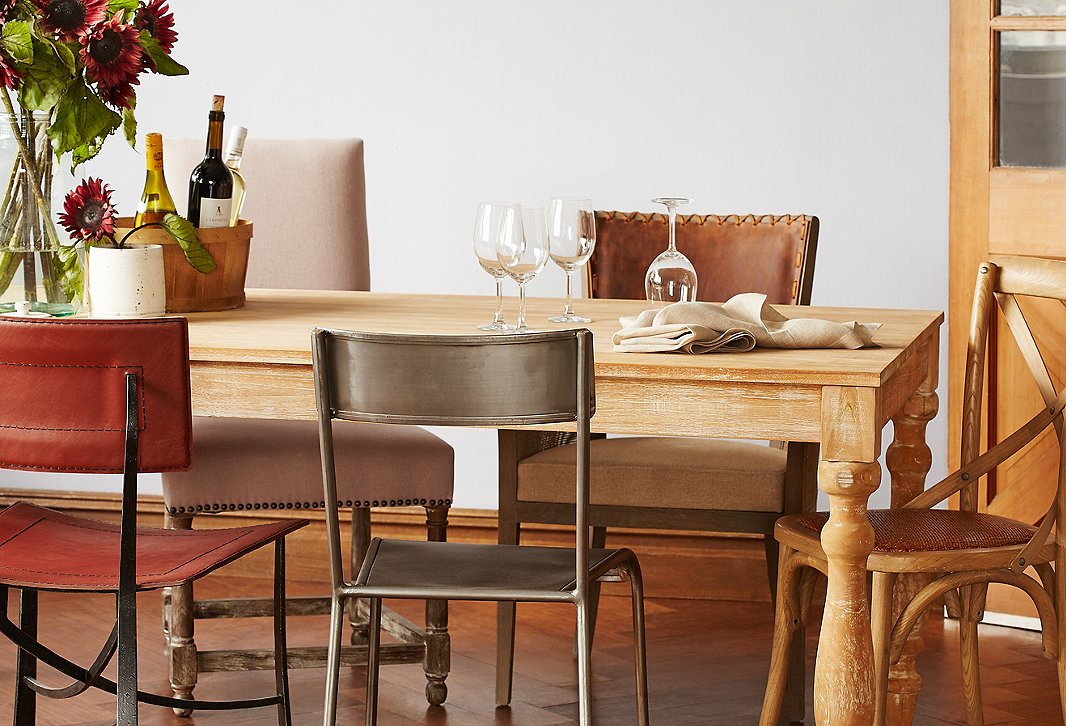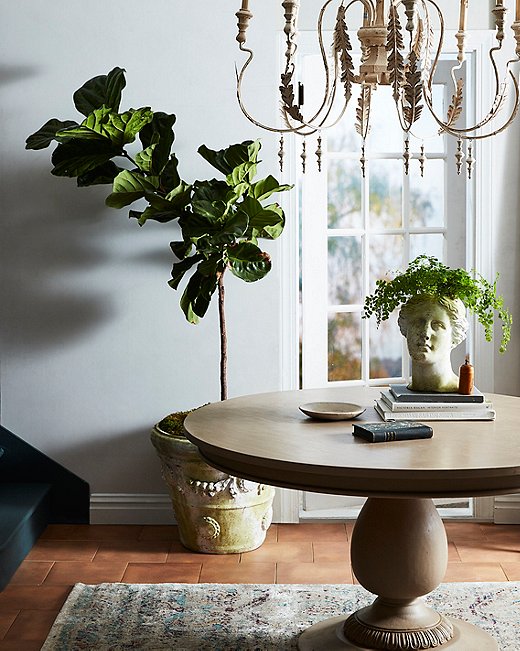 Throw in Some Classics…
Mediterranean style is a distinctly European take on coastal ease, so be sure to include a few classic pieces, such as a Louis chair tucked by a window, a buffet with cabriole legs or a scalloped apron, or a seascape in a baroque frame. Complementing these more ornate items with simpler shapes or placing them in a relatively spare setting creates the ideal balance of Old World elegance and seaside insouciance.
… And Some Wrought Iron Too
Wrought iron is up there with terracotta as the de facto flagship material of Mediterranean decor. Doubtless this has as much to do with its strength and durability as with its ability to be forged into graceful swoops and curves. Swap out chrome or gold-tone lighting pendants for iron (or black steel) lanterns, place an iron filigree screen in front of your fireplace, or nestle a glass-top table with a wrought-iron base beside your sofa, and you've brought the élan of Cannes to your home.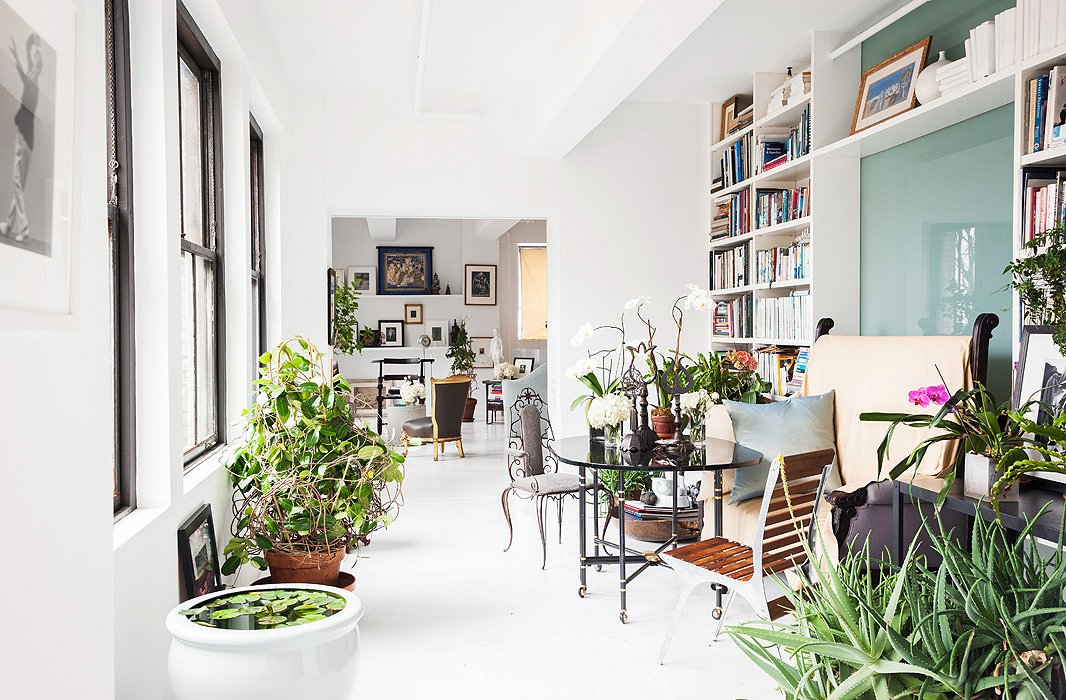 Bring the Outdoors In
This is easy to do if you live in the South or are surrounded by woods, gardens, or fields: You simply have to draw back the curtains and open your windows. For the rest of us it takes a bit more effort—but not much! Start by incorporating a few pieces made of organic materials—sisal or sea-grass rugs, live-edge wood tables, natural-fiber baskets—into your decor. Perhaps more important, bring in plenty of plants, the more the better and preferably in terracotta planters or ceramic pots decorated with time-honored details such as flared rims and ridged sides.
Appeal to your olfactory sense too. Home fragrances with notes of lavender, citrus, oleander, basil, or rosemary will almost fool you into thinking you can step outside to a view of the sea even when what awaits you outside is sleet, snow, or skyscrapers.