If you've ever been faced with an empty bookshelf and tomes and knickknacks in piles on the floor around you, you know that decorating a bookshelf can be more difficult that it looks. In fact, it's something we get questions about constantly. Styling the perfect bookshelf is a mix of art and science—one that requires you to think about not only what it will look like but also how it should function. Here, we've outlined our favorite easy ideas for decking out your shelves, whether you're starting from scratch or seeking a quick refresh.
Go Horizontal
Vertically lined-up books are the default for library shelves, and for good reason: It makes looking for and pulling out books quick and easy. But for books that are meant to be decorative rather than continually reached for, try switching things up with horizontal stacks. They'll add an extra layer of texture and interest to your space, especially when mixed in with vertical rows.

Get Playful but Practical
When you're decorating kids' rooms, it's important to consider both the playful and the practical: You want to create a space they'll love but one that's easy to tidy up and keep organized too. So take a page from these delightful shelves, which mix colorful toys and books with woven bins and baskets for tucking away clutter. Bonus points for using a stuffed animal or a toy truck as an impromptu bookend.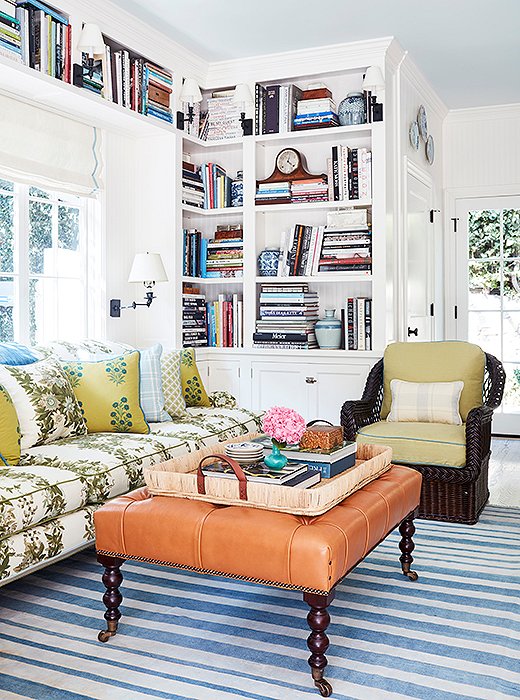 Hang Art and Accents
Take cues from this decorator-favorite move and hang artwork or other wall decor in front of your bookshelf. We love the statement-making look of the oversize piece here, but smaller works can make just as lovely an impact, as can works hung in multiples (just be sure you won't be reaching for the books behind them very often). Sconces, also seen here, are a clever addition to built-ins, turning your library into the ultimate reading nook.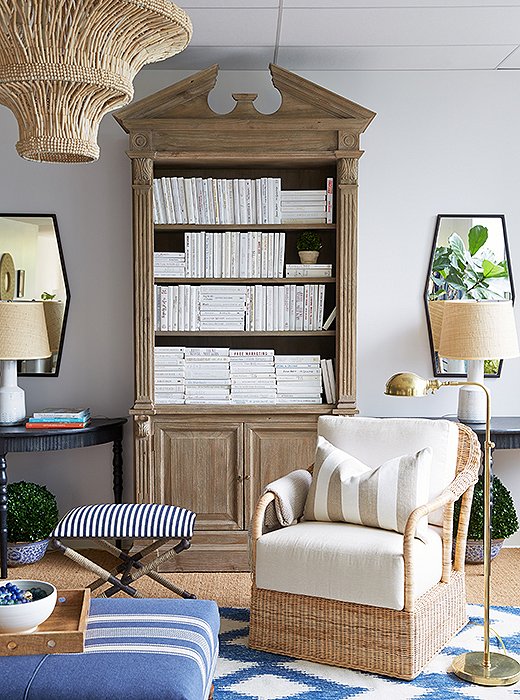 Organize by Color
Fans of visual order are certain to love this decorating move. And the variations are seemingly endless: You can arrange books in a rainbow pattern, group books in blocks of color, choose all one hue, or go with neutrals. We recommend playing around with a few options to see what best fits in your space.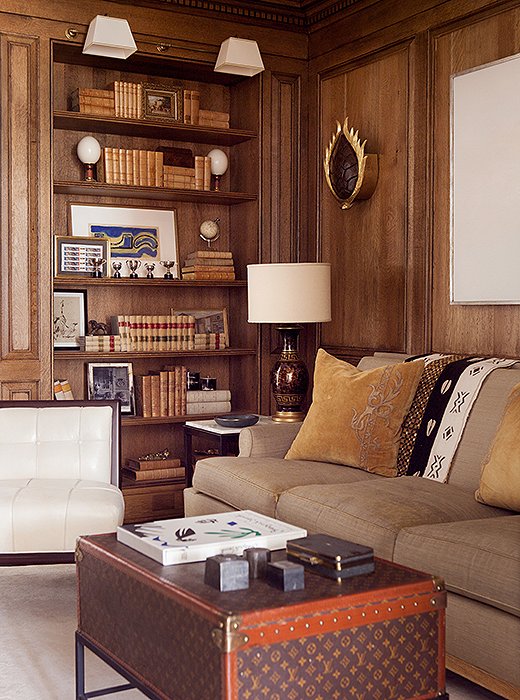 Introduce Old Volumes
There's nothing like vintage books to add a sense of history to your shelves, and we especially love how collections of old volumes bring home that inviting library feel. Look for vintage encyclopedias, series, reference books, or a set of luxurious leather-bound novels to foster Old World charm.
Top Your Stacks
Consider this formula bookshelf styling 101. Stack anywhere from three to six books horizontally, then top them with accents—anything from art to small objets to vases to picture frames. We prefer to use coffee table books here because they have a larger surface area, but regular-size books can work as well. 
Go for Stylish Storage
Those short on cabinet space can take to bookshelves to store (and show off) kitchen and dining wares. We recommend placing more-utilitarian pieces in closed cabinetry, then giving your favorites pride of place on open shelves—either mixed with books or on their own. Great candidates include collections of glassware, silver, china, or sculptural vases.
Embrace the Chaos
Envision your favorite library or bookstore. The shelves are likely stuffed to the brim. Emulate the charm of your favorite old-school space by overcrowding your shelves in the best way: Wedge books in empty crannies, stack tomes on top of the shelf, or place overflow piles on the floor.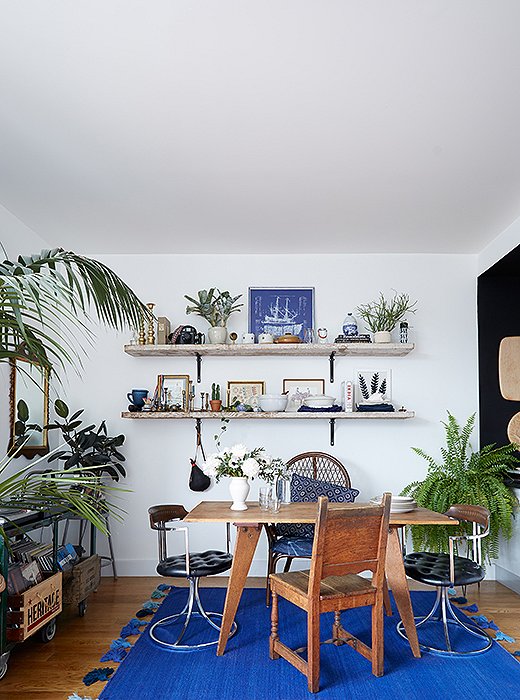 Place Your Plants
Enliven your shelves by incorporating a few potted plants. Flowering blooms, overgrown ivy, feathery ferns: Flora of all all shapes, sizes, and varieties are perfect for perking up shelves filled with books and accents.