A new year brings with it the pressure to clean up and get your life, or at least your home, in order. If you don't have a plan of attack, however, the whole process can be overwhelming—and the results underwhelming. Check out our tips below for getting your home organized for the year.
Quick Organization Tricks
Not ready to engage in a massive organization overhaul? Here are some quick yet effective tricks.
The easiest way to make it look like everything has a place is to give it a place. Go through your things and donate or throw away what you no longer use. Sort the remaining items by the adage "like with like." Clear up clutter by incorporating baskets, desk drawer organizers, magazine racks, utensil crocks, etc. 
A fun way to bring order to your bookshelves is organizing by color. We loved it so much we wrote a whole guide on it. If color coordinating isn't your thing, you can create other organized book vignettes by styling them in and around nonworking fireplaces or on top of chairs. Check out more of our book display ideas here.
Catchall trays are your friend. When in doubt, place various catchalls around your house. You'll be surprised to see what lands where.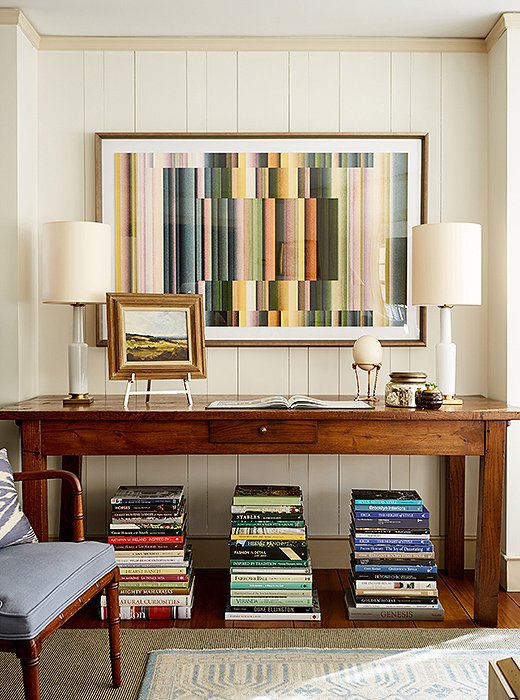 If 2020 brings about visions of a complete reorganization, then it's time to dig deep. The first step to any major organization operation is decluttering. There are various methods for doing this, KonMari being the most popular in recent years. But they all come down to the same basic premise: Take all your clutter out of the space, go through and decide what you no longer want (or what doesn't bring you joy), and get rid of it. Then place what remains back in an orderly manner. 
The toughest part of any organization project is giving yourself permission to throw things away. We wrote about that a few years ago when Marie Kondo's book first hit the shelves. Our wisdom then still holds true. If you haven't worn or used something in the past few seasons, don't keep it. If you're following Kondo's advice, thank the piece for its service and then let it go. 
Emptying the space is another key step in the organization process. Once you see the space empty, it can be easier to imagine what should or shouldn't go back. Also, you'll see how much stuff you actually have that you probably aren't using. One space where this is especially true is the closet. 
The Closet
The closet is the best place to employ the KonMari method. A commitment to organization means getting rid of clothes that no longer fit or that you never wear. Kondo even offers her signature fold as a way to ensure things stay organized. (A tutorial on how to fold like her can be found here.) Once you've rid yourself of all the clothes you no longer want, reorganize your closet to make it an experience you would like to shop. Color-coordinate clothes and hang them in descending order so that all your shirts are on one side and dresses, pants, and skirts are on the other. If you have shoes in your closet, invest in a shoe rack. If you have space, a luggage rack also keeps things tidy when packing and unpacking. 
The Kitchen
Tackle the kitchen next by investing in organizational aids such as pot racks and cutlery organizers. You can end pantry clutter by rethinking your storage containers and organizing your various baking sheets with tension rods. These allow for quick and cheap custom storage. (You can read more pantry organization tips here.)
The hottest trend in kitchen organization has been embracing open shelving. Keeping those shelves organized, though, can require a master stylist. The best option is to keep everything simple: Stack a few plates and other necessary items and leave the majority of your kitchen supplies in your lower cabinets.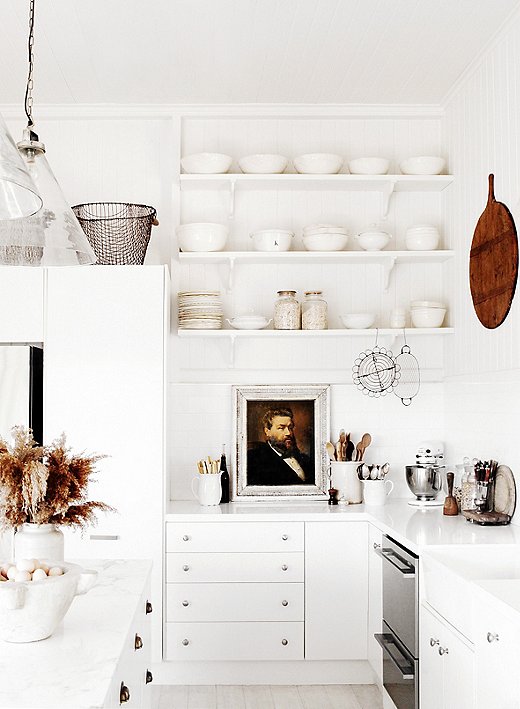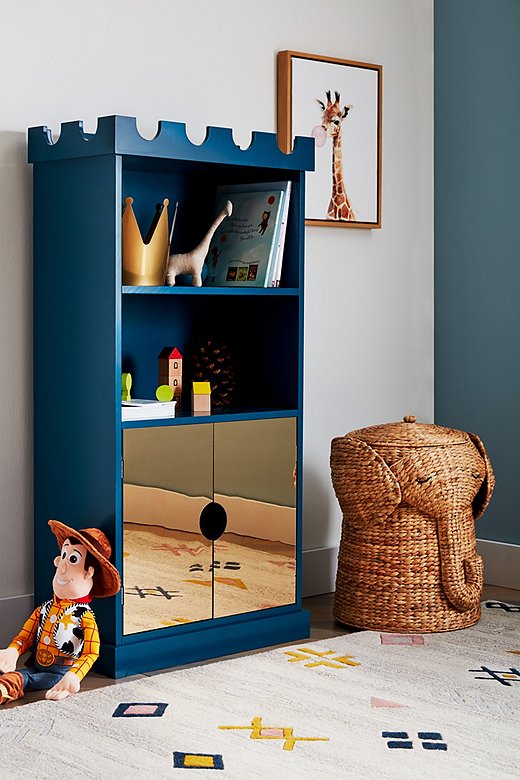 The Playroom
If you have kids, you know that the name of the game is containing their clutter. Believe it or not, there are cute ways to keep things organized. Display your children's books on the walls for an easy and interchangeable alternative to art. Chic storage bins are a must for any playroom. Furniture can double as storage if you use the kid-friendly storage ottomans from Marmalade. 
Need more organization advice? Check out the rest of our stories here. 
Every product is independently selected by our editors. If you buy something through our links, One Kings Lane may earn an affiliate commission.