If you're not blessed with an excess of square footage, decorating—and making your space feel truly livable—can be a challenge. The shortage often results in focusing on the practical instead of the pretty, which is less than ideal if you're a design-lover like us. Fortunately we've got an abundance of visual tricks and product picks to magically expand the look and feel of your space. Read on, and get ready to live large.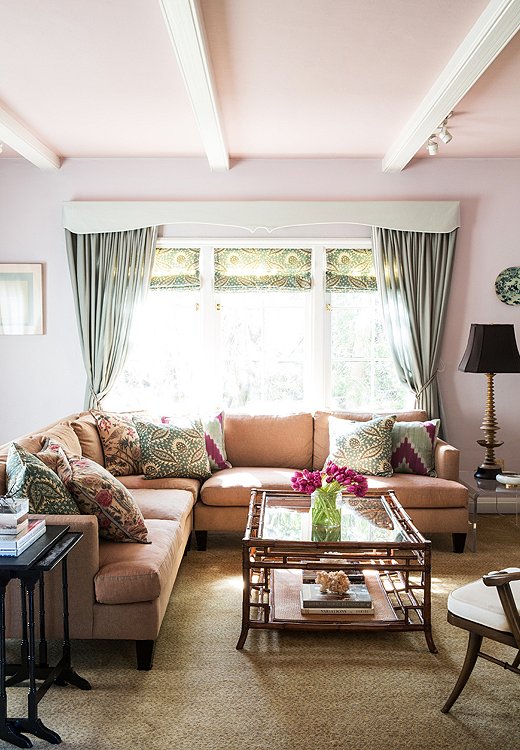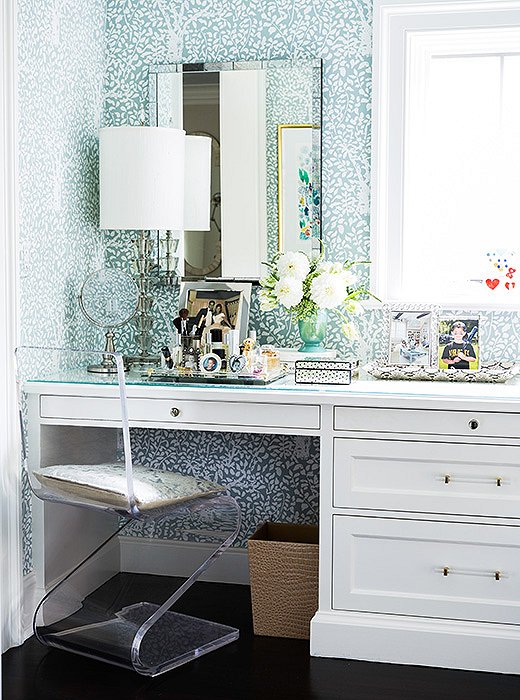 For Furniture…
Less is more. Opting for fewer, larger pieces over a bunch of smaller items will make your space feel bigger and less cluttered. For example, choose a sectional instead of a sofa and set of chairs to maximize a petite living room.
Go high. Bring bookcases (and kitchen cabinets!) all the way to the ceiling to lead the eye up and fake the appearance of a taller space.
Try furnishings with legs. Sofas and chairs with legs create a more open feel than pieces that sit directly on the ground or those with skirted bases.
Think clearly. Transparent materials, such as glass and Lucite, take up less visual space in a room. We love them in the form of a glass coffee table or an acrylic chair.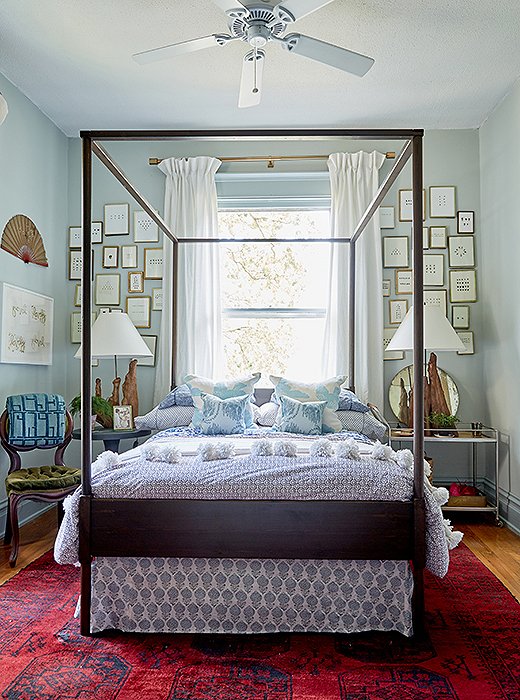 For Art and Mirrors…
Use mirrors everywhere. They'll bounce light around the room, making it feel more spacious.
Opt for oversize. Large-scale art makes a room feel more grand in scale.
Hang art high. If you have tall ceilings, take your gallery wall all the way up to emphasize the height.

For Paint, Curtains, and Wallpaper…
Fake it with drapery. Make your ceilings appear taller and your windows look larger by hanging your curtain rod close to the ceiling and extending it wider than the window.
Paint or wallpaper the ceiling to draw the eye up—and to add a fabulous dash of color or pattern without sacrificing space.
Let the light in. Darkness makes spaces feel smaller, so try gauzy curtains to maximize sunlight.
For Rugs….
Choose the right size. Nothing makes a space feel smaller than a too-tiny rug. Check out our guide here to get it right.
Use light colors. Darker rugs absorb light, while lighter tones reflect it, creating an overall sense of spaciousness.
For Lighting…
Install sconces, which add brightness without taking up valuable surface space.
Watch your proportions. In most cases, a low-hanging pendant will make your space feel smaller and more cramped. Choose a fixture that feels light and draws the eye up.

Try flush mounts. They'll bring in light from above while keeping sight lines clear.

Bring in floor lamps to add height and combat dark corners.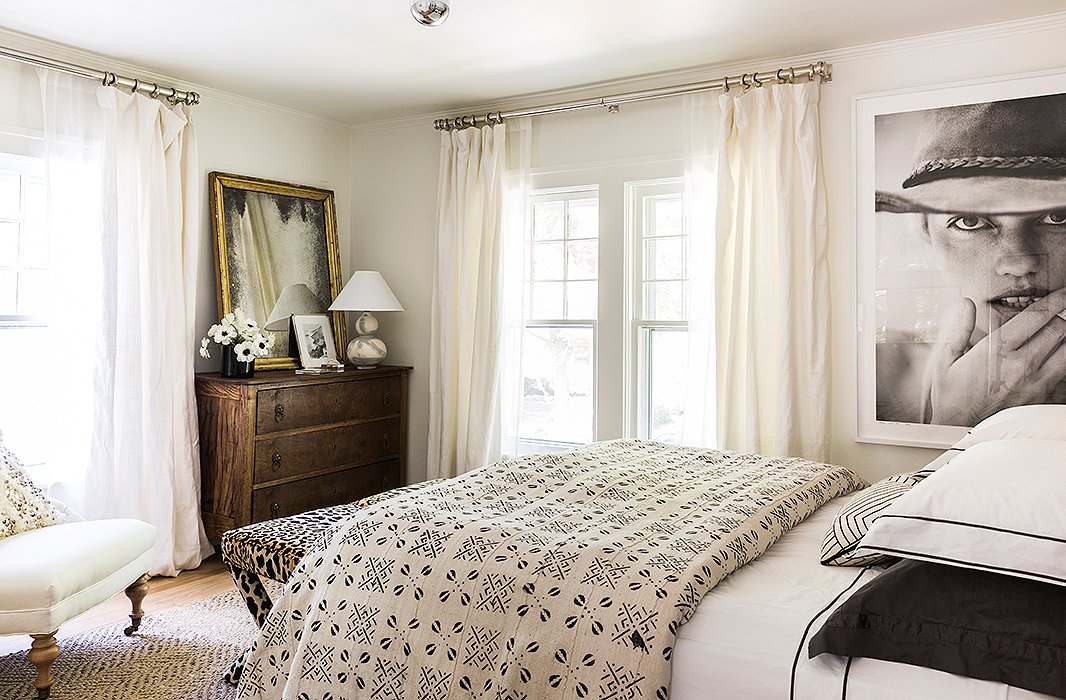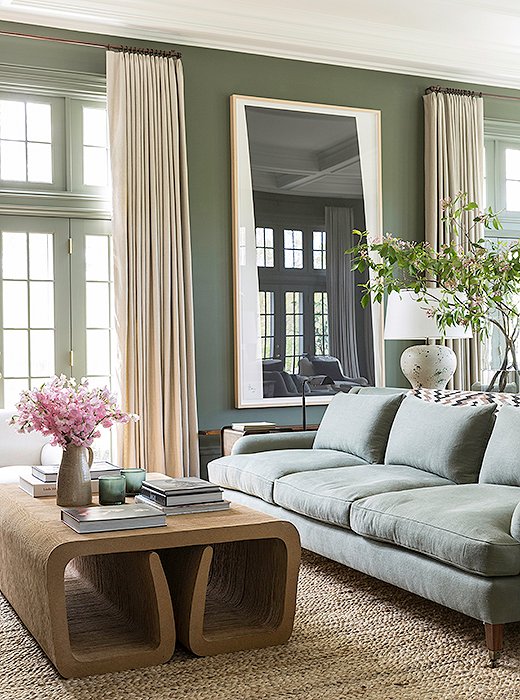 For Pattern and Color…
Elongate with stripes. A striped runner can make a narrow kitchen appear wider, and vertically striped wallpaper adds a sense of height.

Stay in neutral. This is not to say bold hues don't belong in small spaces—if that's your look, then don't let us stop you! Just know that rooms with busier palettes tend to feel more cramped, whereas those in neutral tones allow more visual breathing room.
Try tone-on-tone. Choose furniture in a similar color to the walls; it will blend in and take up less visual space.
Opt for small-scale patterns to create balance and make the room feel proportional to the size of the print.