As the owner and creative director of natural skin-care line GeorgiaNY and co-founder of the multicultural beauty destination DooBop, Jodie Patterson might be her own best advertisement for health-focused living. Even in jeans and bare feet, the mother of five radiates what her daughter calls "an intense elegance."
Spend a moment with Jodie and you find she's constantly stretching, never settling for the status quo. She and her husband, Joe, had been living the downtown dream in a SoHo loft, but as their family expanded, Jodie found herself craving a new neighborhood. Having been raised in a prewar building where there were still dumbwaiters, she felt growing nostalgia for antique style. This brought her and her family to a turn-of-the-20th-century Brooklyn brownstone with an antique stained-glass window on the parlor floor and what had been a speakeasy in the basement. It's here, in this beautifully preserved home, that her very modern family has found its perfect nest. Step inside Jodie's beautiful world and get a jolt of inspiration for living a full life.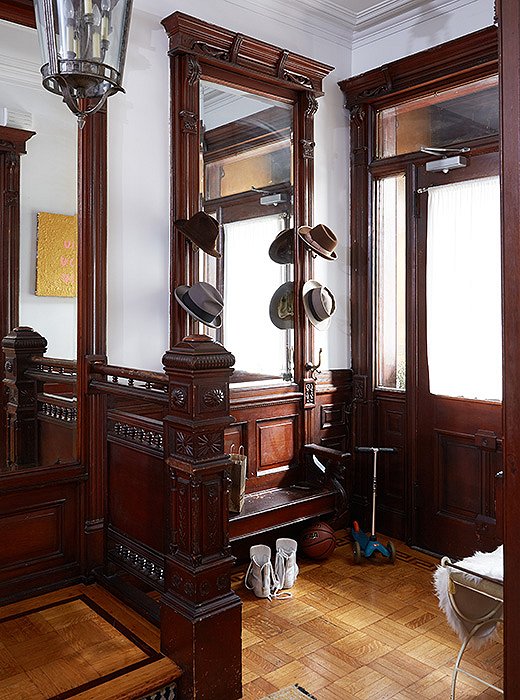 Falling for History
The house's time-capsule quality is what first captivated Jodie. "It was preserved almost like a museum—and everything had gotten so much love," she says. The owner at the time, a 90-year-old woman, had inherited it from her parents, who'd bought it from the couple who built the home in the early 1900s. The owner was flooded with 38 offers, but Jodie included in their family's offer a letter expressing how much they admired the house's character, and soon it was theirs. "The change of hands felt so filled with good vibes. It inspired us to protect the house."
Jodie and Joe undertook only the most critical renovations—the archaic lighting had gotten hazardous, and the house needed new water systems. The only major visible change is a new marble island in the kitchen. Otherwise, they just layered in their own furnishings throughout the house. "We were lucky that everything worked, since we weren't really in the mood nor the position to furnish it from scratch," Jodie says. "It was furnish or pay tuition! But decorating is a gradual thing, anyway—I love doing it over time." The original details give her the chance to teach respectful living. She often tells her children, "This wood has lasted a century—if you destroy it, it will be embarrassing to our family name."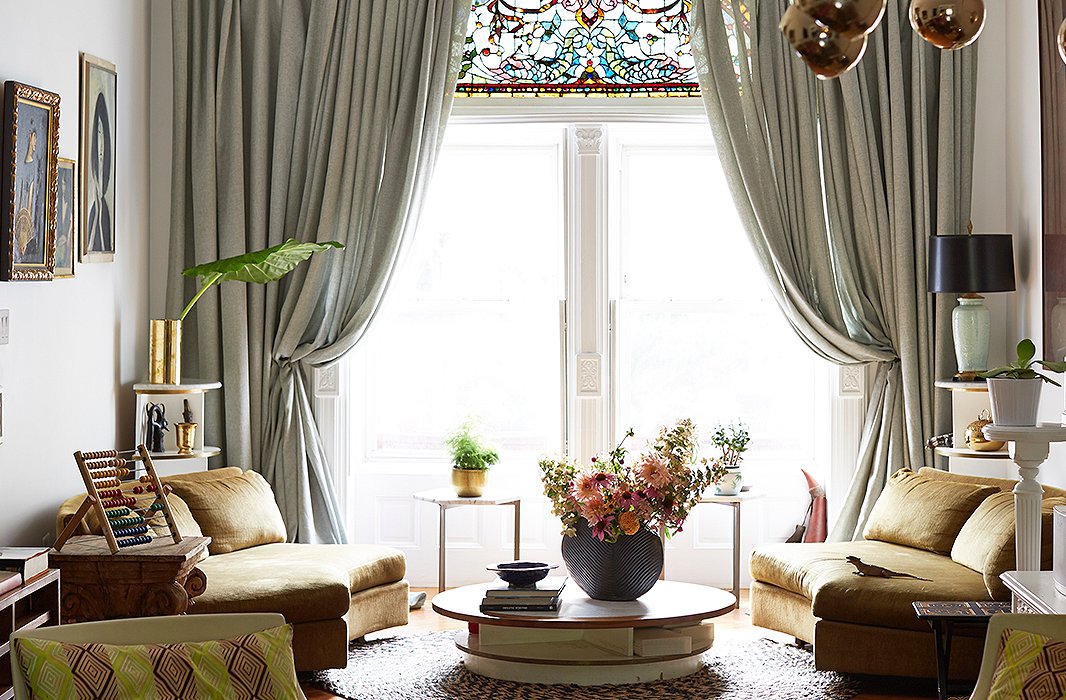 The house was preserved almost like a museum—and everything had gotten so much love. That inspired us to protect it.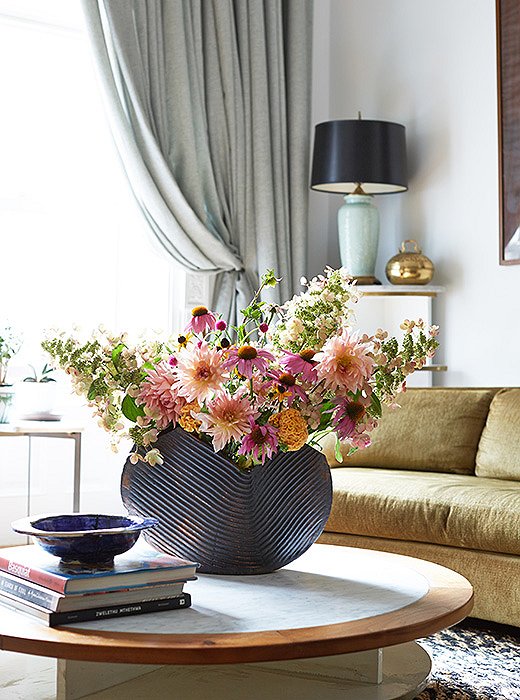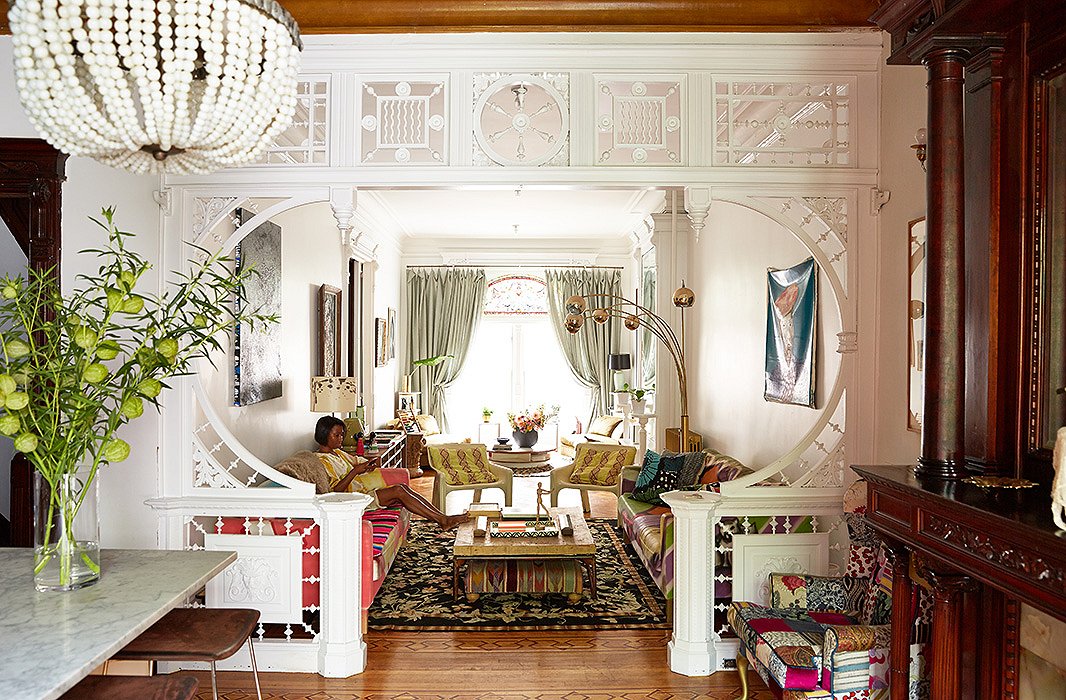 Preserving—Without Getting Precious
While the children are taught to respect their home's original, well-preserved details, they can go wild in other ways. Jodie doesn't try to contain artistic impulses; she channels them. Happy marker scrawls cover the coffee table, and Jodie and her daughter spray-painted a pair of sofas with waves, stripes, and ladybugs. If one of the children messes up a drawing, she whips out a book on Basquiat to show them how every accidental scribble can lead to something great. 
Works of art, from self-made pieces to collected treasures, are the layer that makes the entire home vibrate with fresh life. Jodie's drawn to portraits with unique faces and a sense of personal history—she's gaga for the work of Chris Ofili, especially his "Afro Muses" series and the way each portrait "has a simplicity to its beauty and a childlike feeling, even though there's total precision underneath each work." Art also happens to be where she indulges herself. "Every year I think I'll finally get myself a grown-up Chanel bag for my birthday," she says. "Then when the birthday rolls around, I always decide I want a piece of art instead."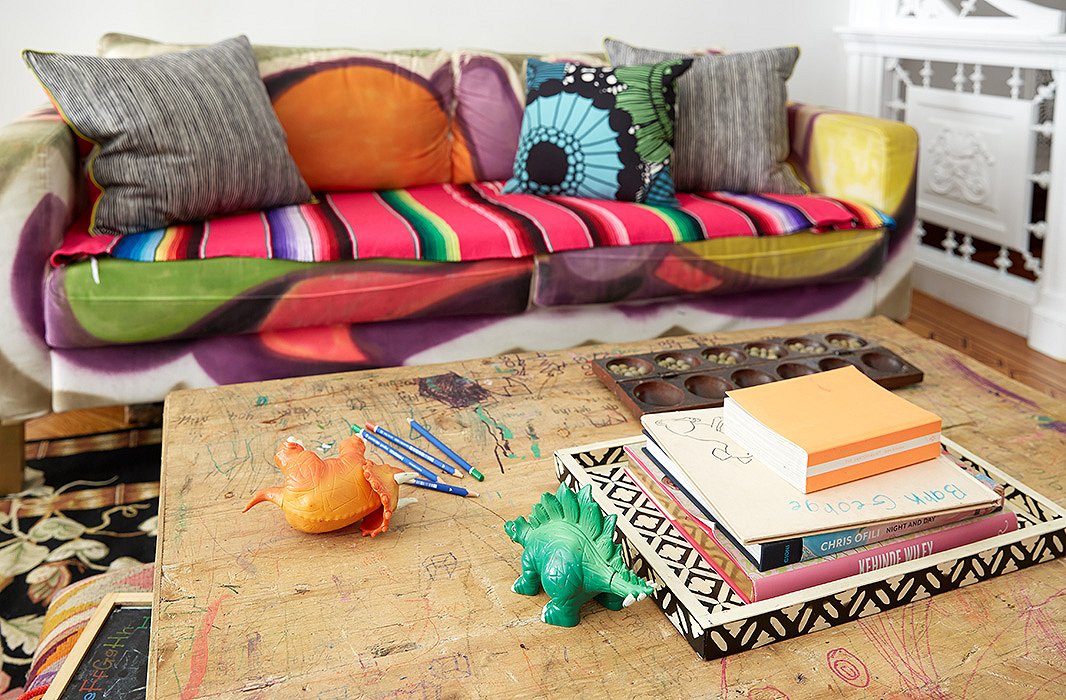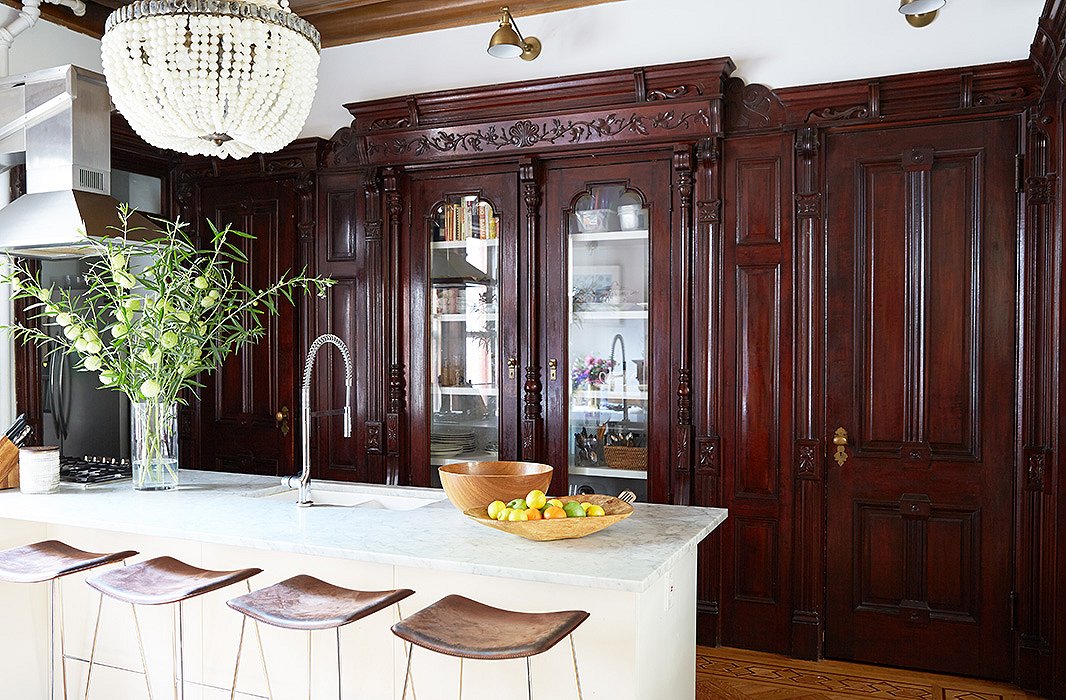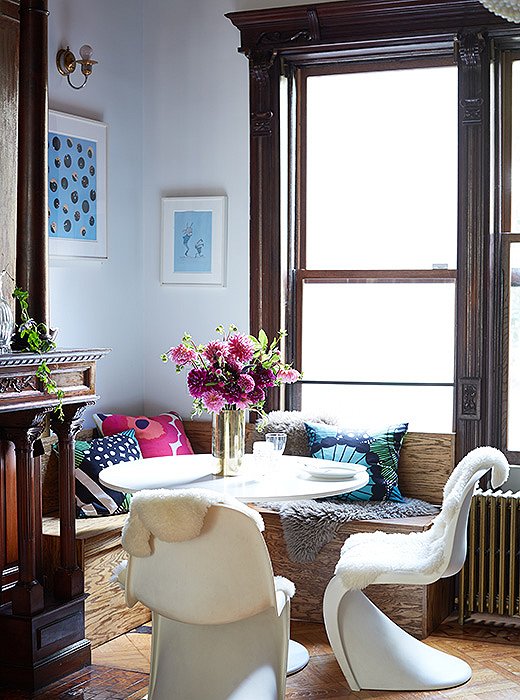 Reinventing the Family Meal
The open kitchen—and the open plan throughout the parlor floor—allows for easy family time in spite of everyone's varied schedules. Joe left a finance career and founded a school in his native Ghana, so at least twice a year he goes to Africa, where he's also a member of a popular band. When he's home, he can be found making long-simmering African stews. "Joe does 90% of the cooking and I clean—that's our deal," Jodie says.
Dinnertime is a rolling affair. The couple's eldest son, Nain (23), is a classical flutist studying at Juilliard, so he comes home for occasional meals. Then there's 16-year-old Georgia and the couple's younger sons—Othello (6), Penel (8), and Cassius (9). On weeknights, these four spread out from the kitchen to the living room coffee table, having dinner while working through vast piles of homework. While she thinks their lack of a dining room makes it harder to teach good table manners, Jodie takes pride in the superhealthful home-cooked food and savors these evening hours of working time together. And on occasion, after the kids are in bed, she'll pop out for a midnight dinner with friends.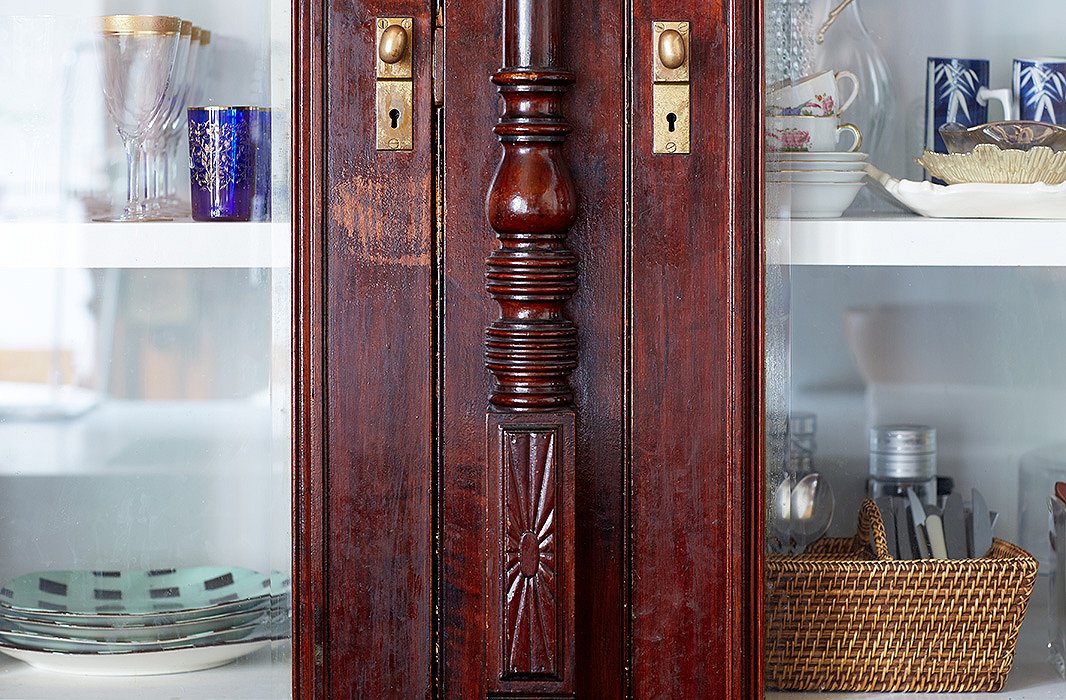 I think I'll finally get myself a grown-up Chanel bag for my birthday. Then I always decide I want a piece of art instead.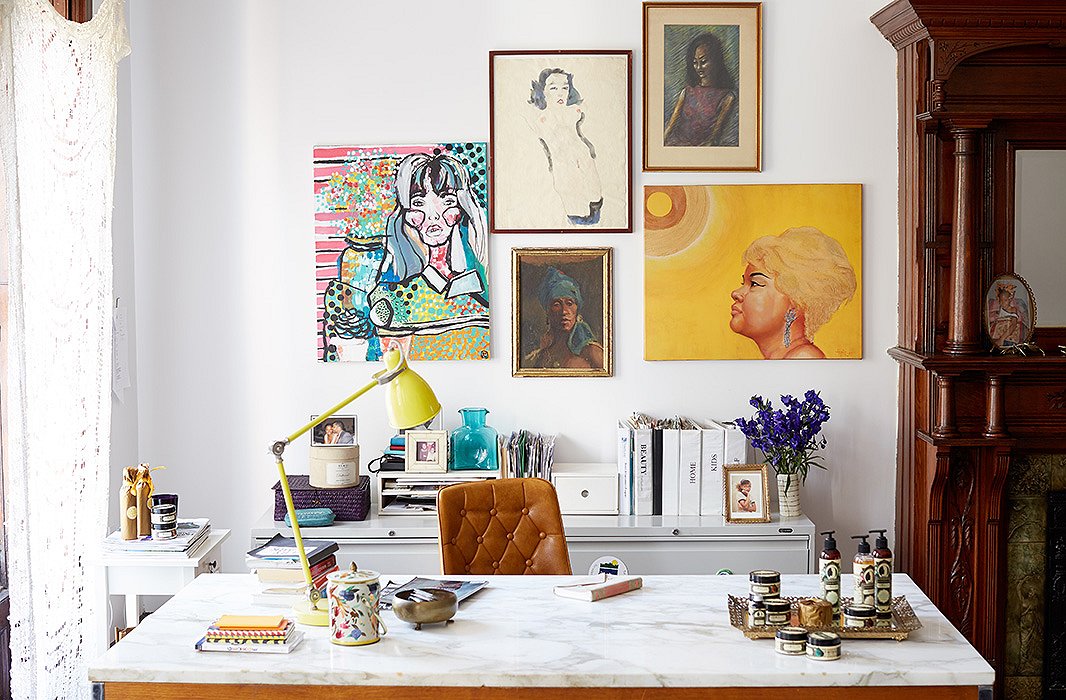 Bottling the Jodie Effect
Because of her far-reaching interests and activities, you can't distill Jodie into one category. The only through line is her children: "Everything I do, I do in relationship to my children. All my choices—work, where we live—have to work for them."
It was her growing family that motivated her biggest career shift.  She'd been the PR director at Zac Posen when she was put on bed rest during one pregnancy. The unsustainability of running around during fashion week was a wake-up call that prompted her to find work that blended easily into family life. She'd always loved spending time with Georgia on hair and beauty rituals. Then she watched a documentary on Madame C.J. Walker—a Harlem entrepreneur in the 20th century who became a millionaire making hair relaxers—and found a new career model. "She was forward-thinking and revolutionary, with a keen business sense," Jodie explains, "but she was also very in tune with her particular community." Meanwhile, during her pregnancy and while nursing, Jodie wanted to use only natural products, but superb natural beauty products for women of color were lacking—as Jodie says, she would be "redirected to the 'ethnic aisle' to find products, and there were, like, seven of them." And so she hit on the idea of providing better access to superior hair, skin, and beauty products.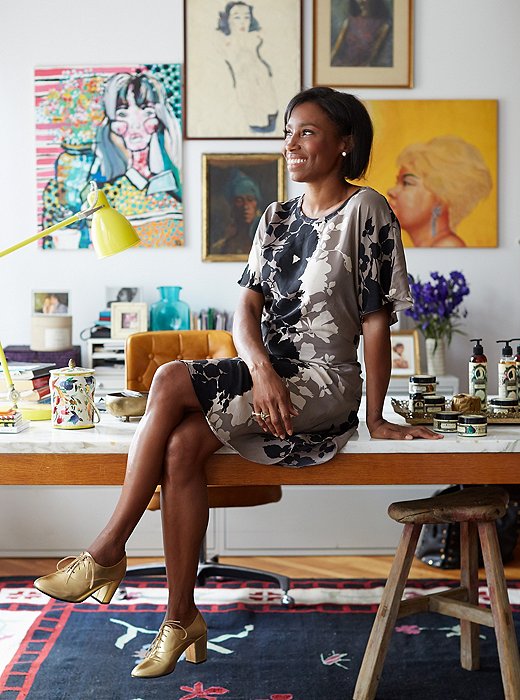 Everything I do, I do in relationship to my kids. All the choices—my work, where we live—have to work for them.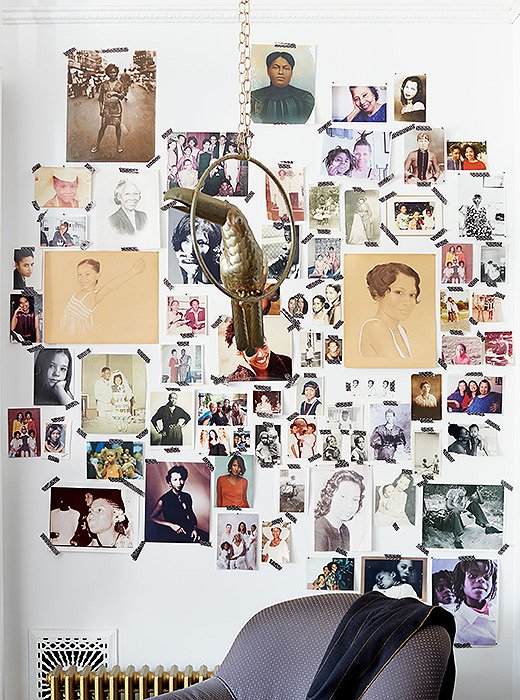 Embracing Entrepreneurship
First, Jodie opened a stylish shop in SoHo offering a full range of products. It had that personal, daily connection Jodie craved, but the recession took its toll, and the shop closed after four years. When it resurfaced as an e-commerce site, GeorgiaNY, Jodie "was nervous, since I didn't know digital, and I didn't think it could feel personal. But it turned out to be the opposite—you make more connections to the customers, and there's so many ways to engage. I'd write a thank-you note and send it with each order."
With GeorgiaNY rolling, she co-founded DooBop, an e-commerce beauty destination aimed at women of all ethnicities, which has a full-blown content side. Her partner and CEO runs the e-commerce portion, and Jodie writes most of the content, chooses the products, leads focus groups, and spends time thinking about the role that the beauty business can have in broader conversations. "When I'm talking about beauty, I'm also talking about gender or entrepreneurship or aging or things that are not necessarily about beauty. That's where people engage; it's not always strictly about lipstick." Best of all, "the business grew in ways that allowed my family to be the way I want it to be."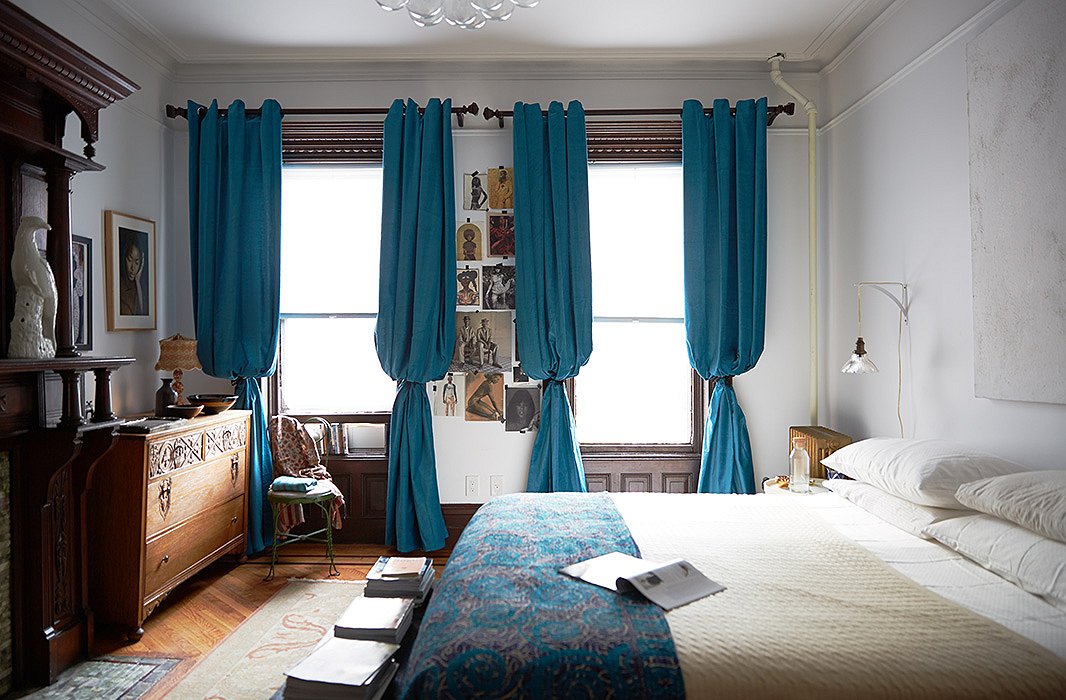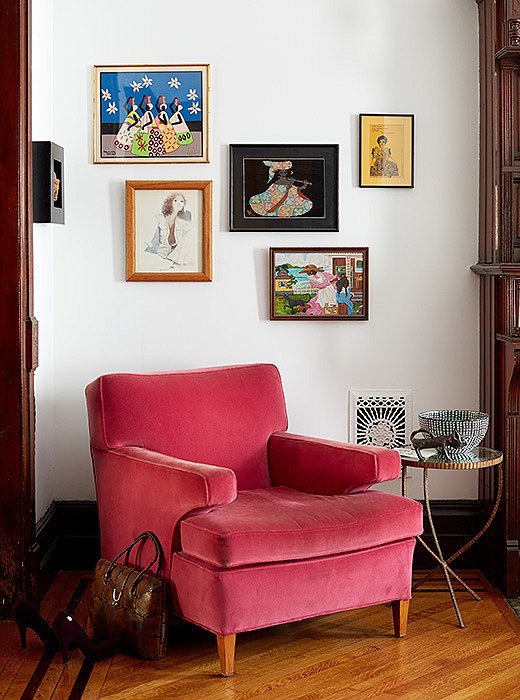 Mastering the Madness
We had to pose the age-old question: How does she stay sane—not to mention elegant—through a serious career, a sprawling house, a constant-motion family? Besides those midnight dinners with friends, Jodie has a few secrets. The first is not skimping when it comes to primp time. "For New Year's Eve, I gave myself  20 minutes in my boudoir by myself. I used to be superefficient about bathroom time, and now I get really into cleaning my face, which I love to do. It helps me transition, plus it feels so good and relaxing. And all my product is superhealthy and aromatic."
The second is her twice-daily meditation practice, which her kids do too. She loves the Calm app, which is always within reach on one device or another. "The kids LOVE the meditations for gratitude, deep sleep, energy, confidence. They crave it at night and always remind me to put it on!" 
And last is to stay engaged. She blogs and Instagrams but also makes sure to read books. Right now, it's The Fire Next Time by James Baldwin: "It's brilliant in the true sense. It makes you see that oppression of any kind, racism, sexism, genderism… is essentially all the same. He wrote it 60 years ago about black people, and yet it applies to 2015, and it speaks to the prejudice transgender people face. My son is transgender, so when I was reading it I immediately saw the crossover."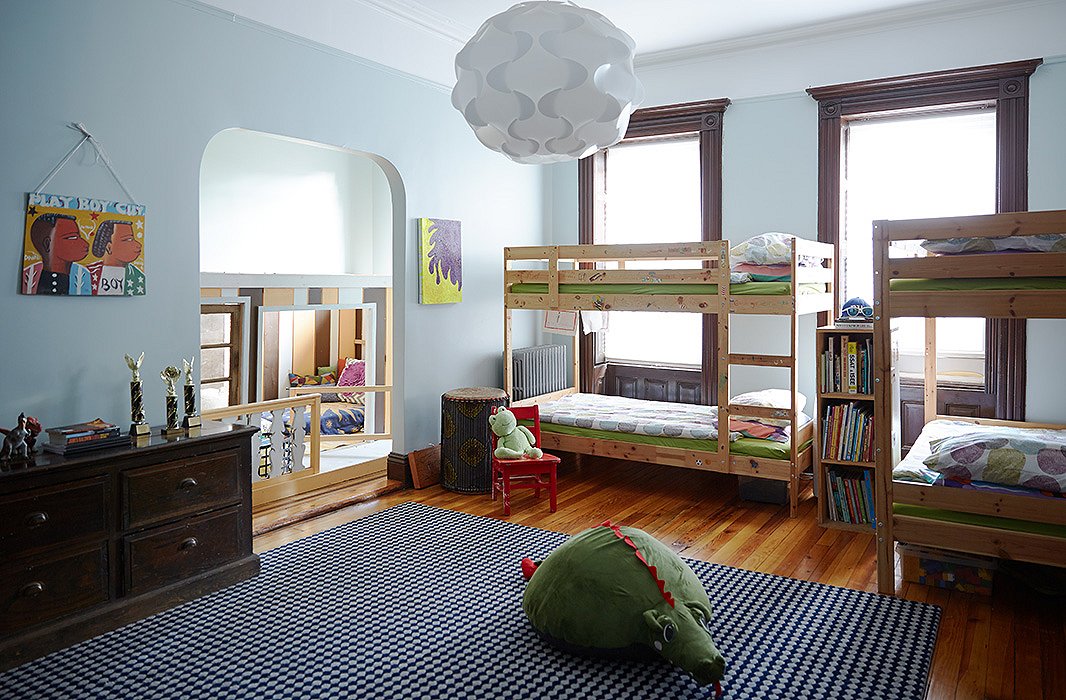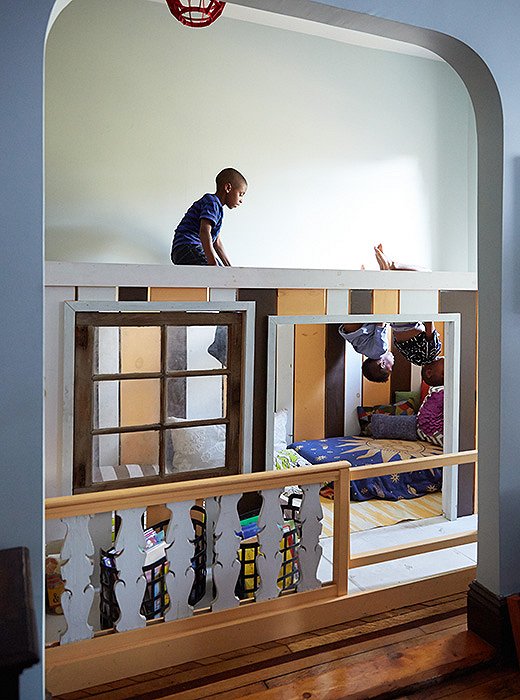 Staying Fluid
Rather that compartmentalizing like crazy, Jodie approaches life with graceful fluidity: The children dip in and out of rooms, she pops into her SoHo offices, she and her husband steal out for a date night, and somehow the center holds.
The natural world plays a part too. Weeknights might be homework-filled, but on weekends the family retreats to a country home in the Pennsylvania mountains. There, out of cell-phone range, Jodie relishes "disconnecting from gadgets and reconnecting with each other and nature"—and hunting for local art and beautiful glassware to bring back to Brooklyn.
When I'm talking about beauty, I'm also talking about gender or entrepreneurship or aging or things that are not necessarily about beauty. That's where people engage.