Carli Alves never set foot in her house before buying it. She didn't see any pictures. She didn't even really expect to buy one that day. She and her husband decided that they were looking for a property to flip, and he went out just to look at some homes on the market in their area of Rhode Island.
Cut to Carli, at work, picking up a phone call from her husband. "He went and saw it; he put down a deposit," she says with a laugh. "We hadn't even been planning on moving or anything like that. We were just casually looking for a flip house." Shocked, Carli made her way to their new project after work. "It wasn't love at first sight," she says, "but when I walked in the doors, I was like 'Oh my God, we have to have it. This has to be my house.'"
Two months after closing the sale, Carli and her family sold their starter house and moved into this 1878 fixer-upper. During that short time, Carli and her husband brought in some help to make things livable. They hired plumbers, electricians, and skimcoaters to fix what they couldn't, but they tackled almost everything else themselves. "There was still a lot of work ahead of us," she says. She wasn't kidding. The rest of the house was falling apart. She jokes about trading in her nice, builder-grade home "for this house that was in ruins." Through the ruins, though, Carli could see a beautiful foundation from which to rebuild.
"We knew we wanted to keep as much of the original character of the home as possible," she says. Carli envisioned a place where the traditional bones of the house could stand out around more-modern touches. "I found my own little style niche," she says. She kept the ceiling medallions but installed mod pendant lights underneath. She ripped out the peeling toile wallpaper in a stairwell and painted it white. The rest of the house went white, and the overall palette was neutral, including touches of grays and blacks. Furniture was streamlined. Brown wood furniture throughout hearkens back to the house's traditional roots.
For the first time in her life, Carli got to play around with a space that was hers. "I've always enjoyed decorating," she says. The choice to DIY her home only seemed natural. "I think, like anyone else, it all started by watching HGTV shows and thinking I could totally do that." It wasn't a question. It was a fact. She and her husband ripped out walls, installed shiplap, painted and repainted. They were a two-person tour de force. (And they did all of it while living in the house with their four children.)
What she didn't learn from HGTV is just natural talent. Carli has a knack for putting a room together with ease. She's self-taught, yes. But her knowledge of color theory, scale, proportion, and flow all come from her innate sense of design. Years before she bought the house, her friends had noticed her ability to pull a design together. "It's funny because for years friends said, 'You have a knack for this,'" she says. "I was like, 'This isn't talent. What do you mean?' It didn't even register." Now she's a bona fide designer, her talent is obvious.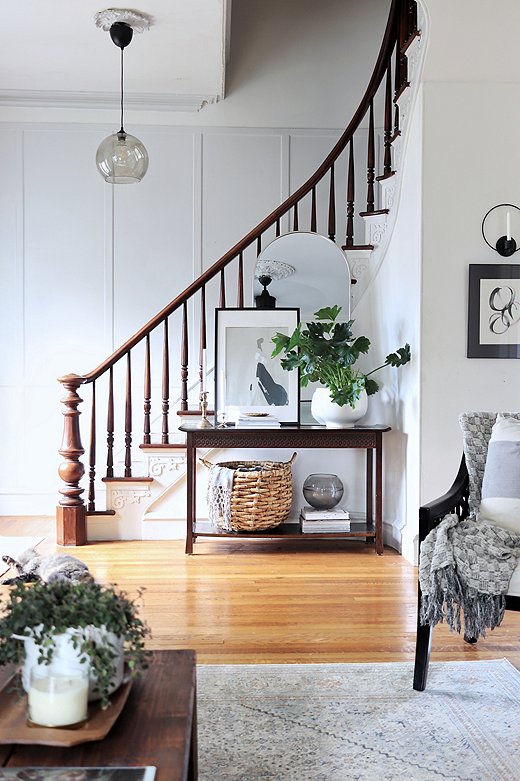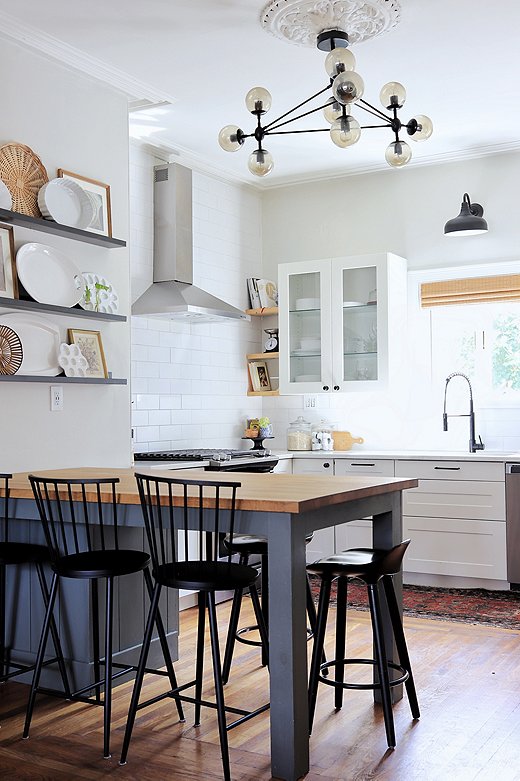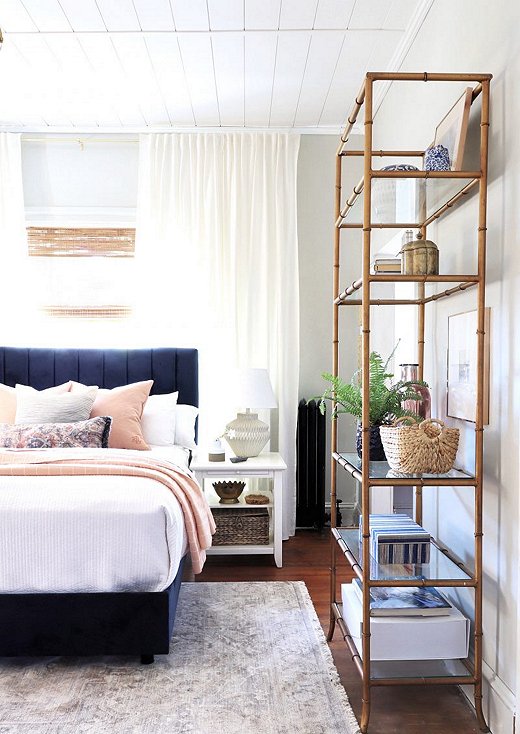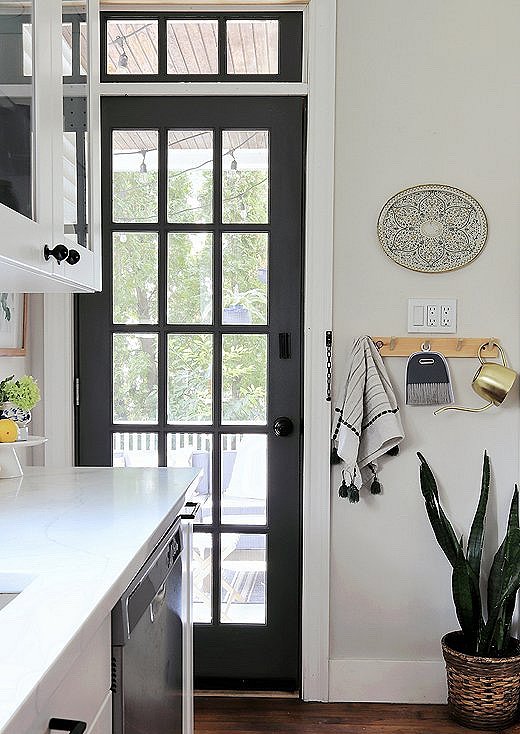 Carli's Tips for Renovation
We asked Carli to share some of her tips on house flipping with us. The most important thing, according to her, is having a plan and then a backup plan for that plan, and a final backup plan for that backup plan.
Take your time. Renovations are time-consuming. What you think could take a weekend may actually end up taking two to three weeks. You also want to really think about the choices you are making because one mistake or change of heart can set you back for weeks. During her renovation, Carli took down a wall only to realize shortly thereafter that the wall needed to be put back up. That ate up a lot of her timeline.
Know your limits. Some things are better left to the professionals. Take a page from Carli's book and call on plumbers and electricians. This will save you from any catastrophic events such as a serious injury or a sewage disaster.
Be a completionist. This was one of the biggest lessons Carli had to learn. "It's easy for us to jump around," she says, "and then you realize things are half-finished." Don't do that. Finish one project before moving onto the next.