Kate Schelter's business card reads "creative girl," and it will never need to be changed. An artist, creative director, stylist, and brand consultant, Kate is a jack-of-many-trades and a master of all. After a robust career in fashion taking photographs for Vogue and assisting names like Annie Leibovitz, Kate returned to her first passion: painting—watercolors, to be precise. Blotted beauties of Belgian shoes, garden blooms, and Parisian boutiques are her signature; an ode to both Americana and Continental finesse, they represent a person who sees our world as one of beauty. It's a vision she's managed to morph into a career, selling pieces on her website, creating work on commission for such design notables as David Netto, Julia Chaplin, and Rebecca de Ravenel, and putting it all on display in her first book, Classic Style: Hand It Down, Dress It Up, Wear It Out. Classic Style: a title that suits her work and life as much as it does her apartment.
It's where her aesthetic materializes: American classic with a bohemian sensibility. She mixes high with low, old with new, and has a passion for reinvention—to make things her own. This is Kate's modus operandi, and it's evident in the way she decorates (freehand murals, custom upholstery) and dresses (think Oscar de la Renta with bare feet). It's an eclectic ethos that has evolved over time, and her Chelsea loft marks a high point in that journey. She and her husband, Chris Schumacher, found the space when Kate was pregnant with their daughter, Charlotte. A Manhattan prewar with strong bones, it's large, open, and bathed in light. "It has an energy that works for our family," says Kate, and creativity can be found in every nook.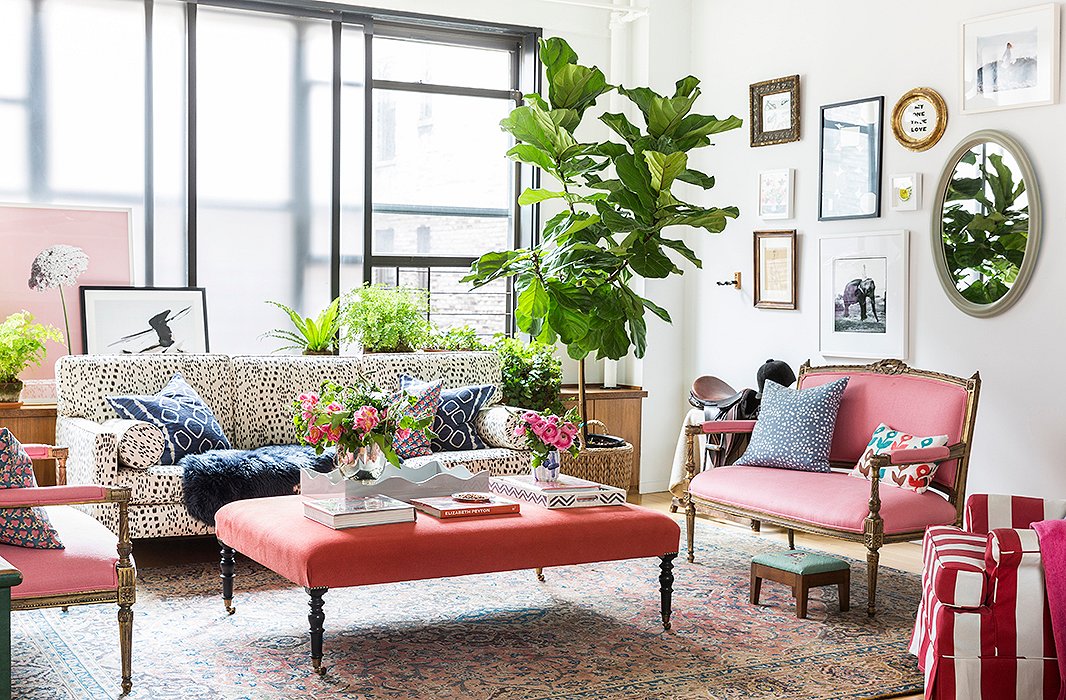 I look at the walls and the furniture as one big collage. There's an artistic energy that goes into my decorating. I just move things around until it all feels right.
Photography is the number-one influence on my style... It was the first influence, before I even knew how to dress myself or experiment with clothing. It all started with the fantasy of a photograph.
I always paint things freehand. If I make a mistake I'll just let it be a little bit irregular. That's the whole fun of making something by hand... part of its beauty is that it'll never be perfect.
"In previous apartments, our furniture lived in separate rooms, and now it all lives together. That's loft living—everything's kind of thrown in."
Liberate yourself from the constraint that things should look decorated and perfect. Make every decision based on what you truly love, and don't try to impress anyone except yourself.