Marlien Rentmeester launched her blog, Le Catch, now a white-hot fashion read, after a decade as a Condé Nast editor, and she craved an office that inspired and reflected her style, a masterful mix of edgy and soft, high and low (she can pair Prada with H&M like no other). Living with all boys—Marlien and her husband have two sons—she also needed a space that felt entirely her own. Located in a sunlit room of her family's home in L.A.'s Pacific Palisades, her office had gotten buried beneath her husband's file boxes. Just as important, "I was really over the vibe of the space," Marlien says. "It was too traditional. The lavender walls were bugging me. I wanted to jettison everything and start fresh."
Enter One Kings Lane Interior Design. In short order, our resident makeover maestro Alex Reid got rid of most everything except Marlien's beloved art and photography and gave the office a totally new look. "We cleaned up the lines, punched up the textural qualities, and curated the art so that it's front and center," he says.
"It's so me," says Marlien of the new space. "I hadn't been able to put what I wanted into words, but Alex really nailed my aesthetic and what I fantasized my office would be like." See the complete makeover and snag tips to creating a home office that you love.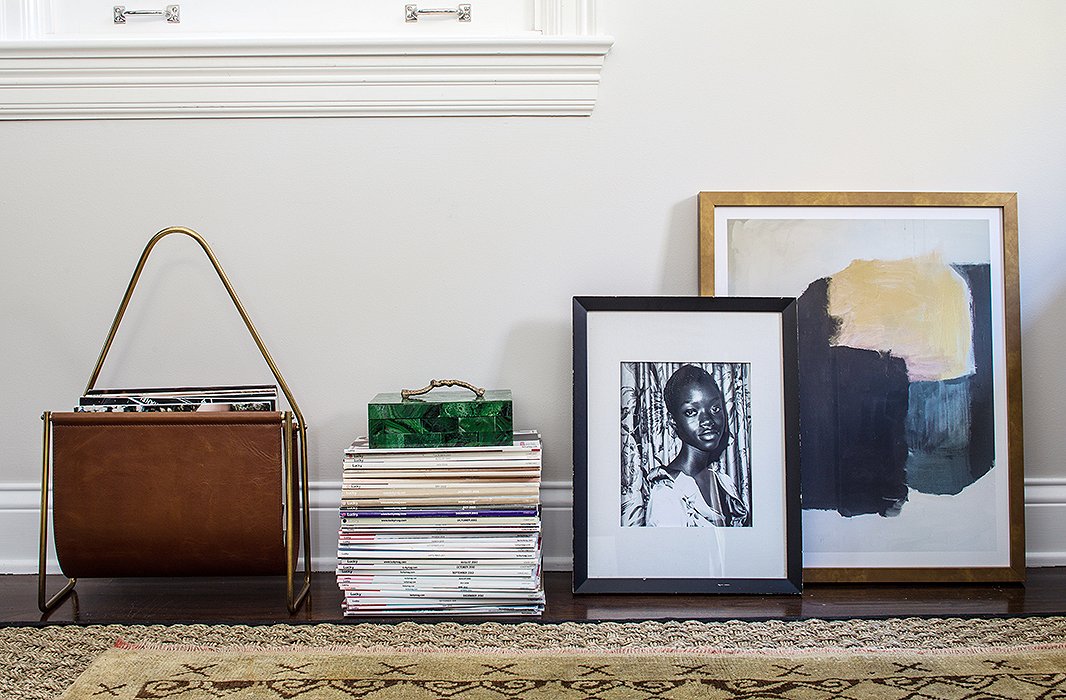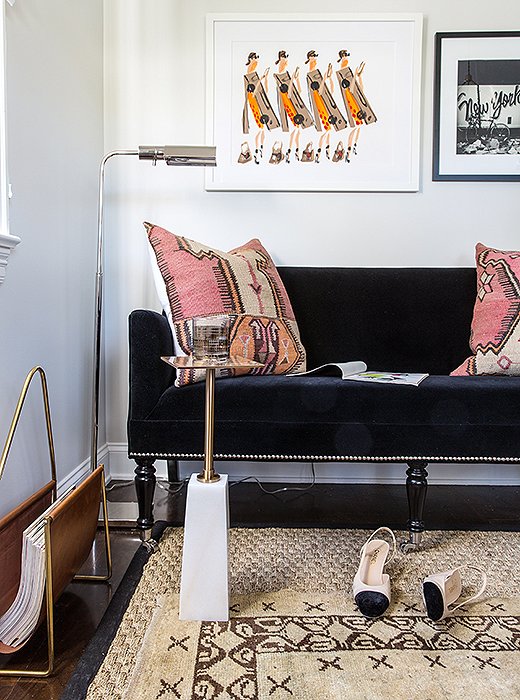 1. Steal Your Palette from Art
One of Marlien's favorite pieces is a drawing Donald "Drawbertson" Robertson made for her. The piece became the foundation for the office's palette of tans, grays, black, and pops of pink. For some much-needed seating for meetings, Alex suggested tucking a black velvet settee into one corner and topping it with antique Oushak pillows. "Velvet is shockingly easy; it's the opposite of uptight," he says. "And black is a great color for an office—it adds richness, and if you drop a pen, it's no big deal."
Other artwork dots the room, including pieces casually leaning against the floor. Marlien loved the sensibility this gave the space: "The leaned art has a sense of undoneness; it's not completely perfect, almost louche. That's sort of how I dress."
The leaned art has a sense of undoneness; it's not completely perfect, almost louche. That's sort of how I dress.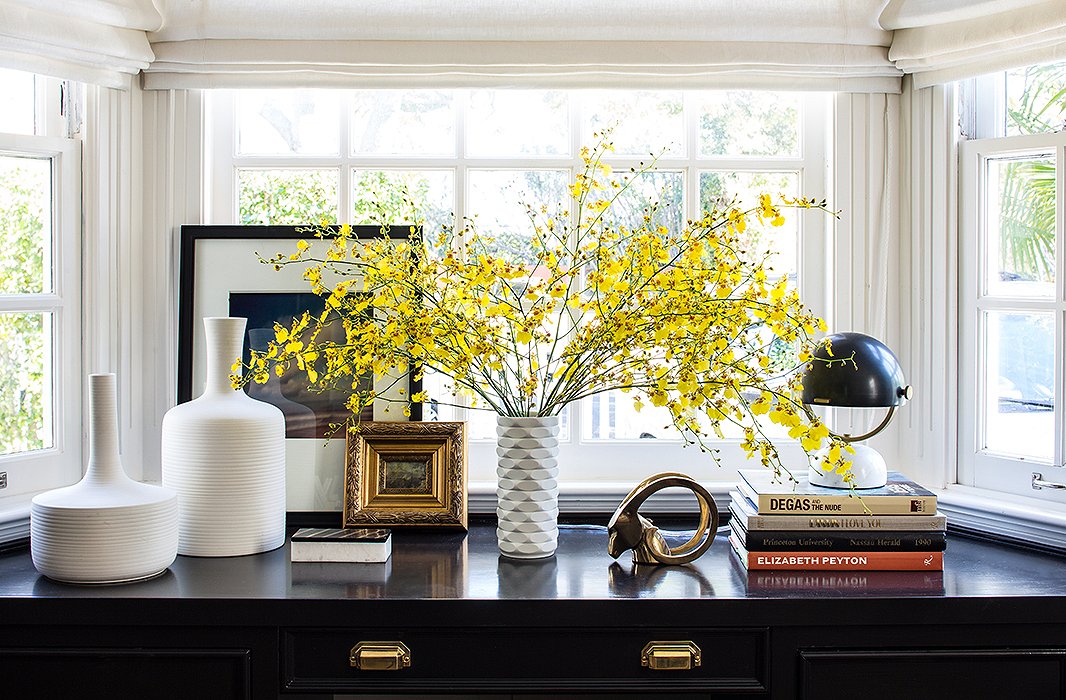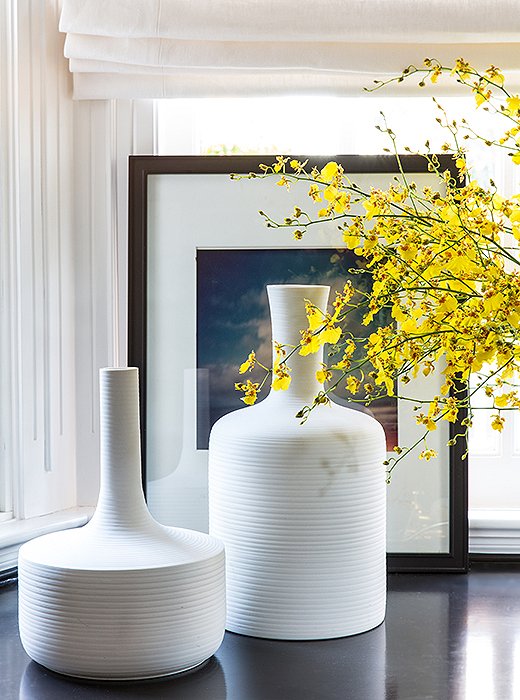 2. Revamp the Old
Marlien had a desk that was built into the window, but the arrangement felt confining and, as a work space, didn't leave her room to spread out photographs and other visual inspiration. To make this desk a more eye-catching spot, Alex had it painted a high-gloss black, and Marlien's paperwork from her days as Lucky's West Coast editor were tucked inside. Along its surface, an inspiring collection of sculptural white ceramics is arranged just so, along with a teensy gilt-framed oil painting leaned against a photograph. 
Besides just functional space, visually beautiful moments were key, since Marlien spends a lot of time in this room. She's up at 6:30 a.m. to make breakfast and publish the day's post. After dropping the kids at school and exercising, she comes home to work—writing posts, mining the web for inspiration, having meetings about partnerships, taking calls. After school pickup, she says, "I'm still in and out of the office—I try to set the boys up so I can keep working for a bit."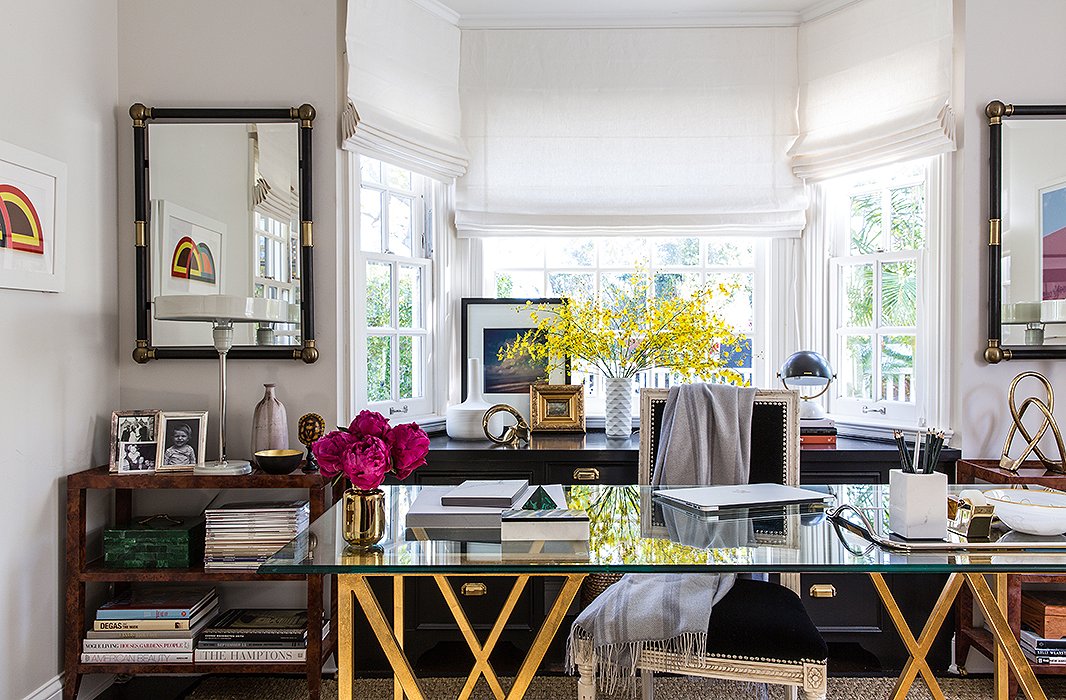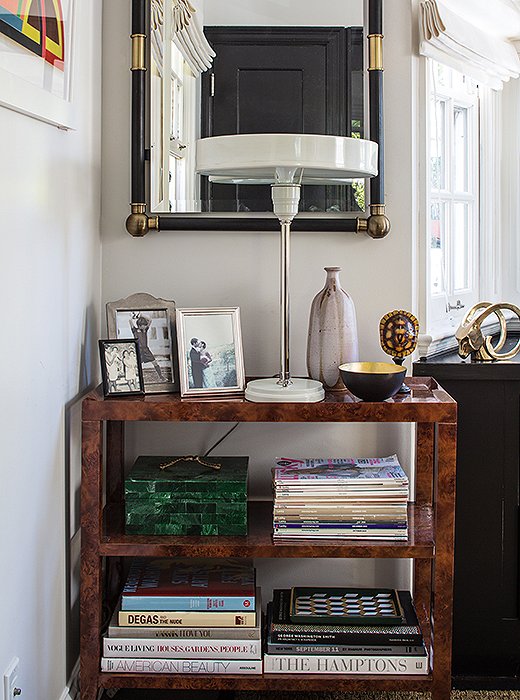 3. Add Surface Space—Not Bulk
For Marlien's main working surface, she and Alex chose a glass desk set atop a modern gold base, which floats in front of the original built-in desk. "In glass, the desk almost goes away," Alex says, "instead of overpowering the space."
A word about offices in general these days: What a relief to be gone with bulky file cabinets and enormous desktop computers! In an increasingly paperless world, we can accessorize our desks based on what inspires us and bring our laptops anywhere. This suits Marlien to a T: "I'm in fashion, so functionality isn't high on my list. I just really wanted a chic space. This new desk feels so glamorous and gives me room to think, take notes, and write."
I'm in fashion, so functionality isn't high on my list. This new desk feels so glamorous and gives me room to research, take notes, and write.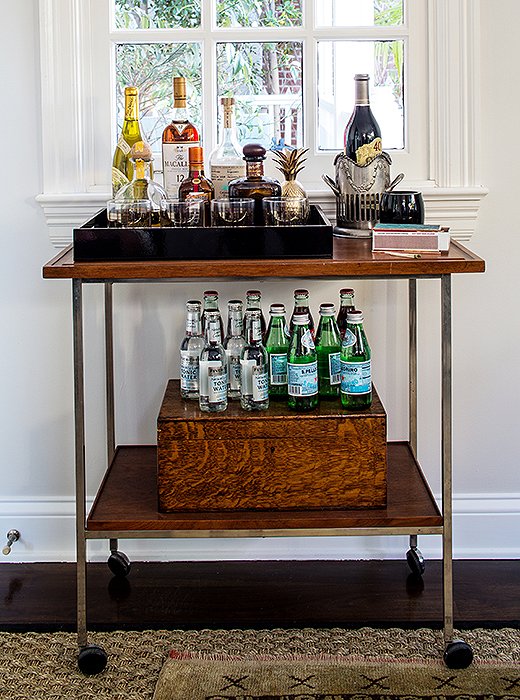 4. Lighten the Mood
The fun of having your own office at home is that there are no real rules—you are always your own boss. So why not bring in a bar? It makes a chic setup by day, and then the transition to cocktail hour is a snap. 
For Marlien, Alex suggested a walnut-and-chrome bar cart and midcentury glassware, all of which layers with the antique wood boxes and other accents to set a warm tone. "You might see something like this cart and dismiss it as too masculine, when in fact, if you put it in a layered context, it's very inviting," Alex says.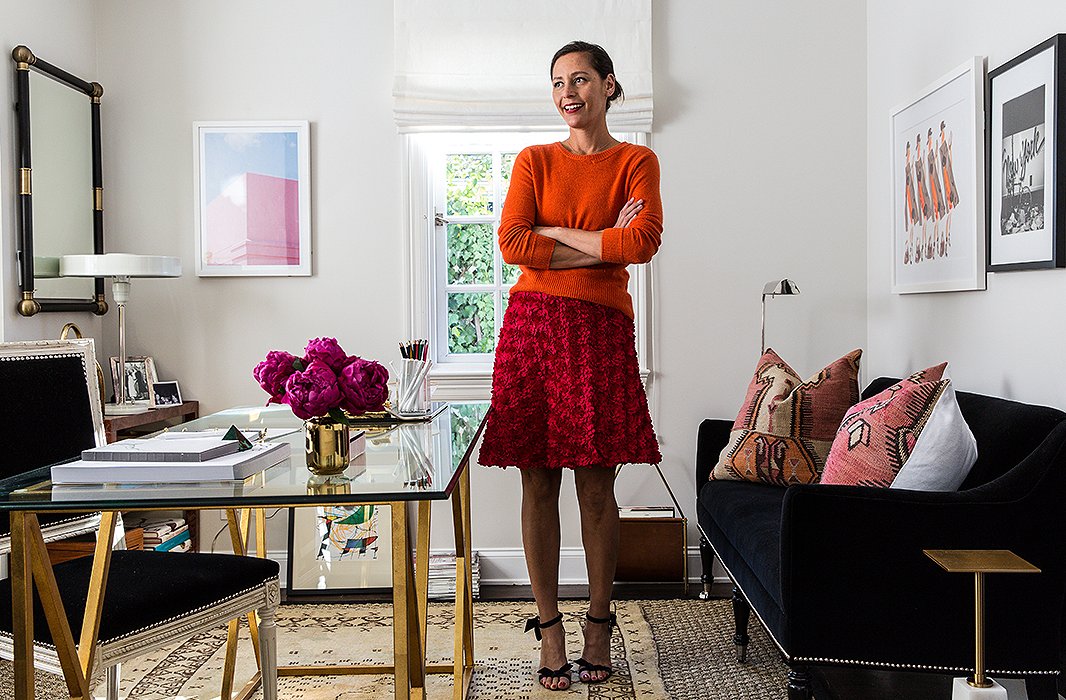 5. Harness the Inspiration
Ideally, one's office becomes a laboratory for inspired ideas. That magic seems to be already at work here. "We are in the throes of renovating the rest of the house, updating its Regency, Palm Beach-y style to make it more modern, more clean-lined, less stuffy," Marlien says. "This new office has created a standard that the rest of the house will have to live up to. It's exciting to think that this room will inspire everything else."
She might have trouble keeping the office totally her own, however. After everything was installed, Marlien's nine-year old son told her, "This is the only place I feel comfortable in the house." She now often finds both her sons hanging out, one at her desk and the other on the settee.