Those who love textiles know that when it comes to beauty, quality, and artisanal heritage, it's hard to compete with pure Belgian linen—and Libeco makes some of the very best. Founded in 1858 and run by the fifth generation of the Libeert family, the company has been operating out of the same small Belgian town for more than 150 years (and has been a "Certified Purveyor to the Royal Household" for the past 12).
We're thrilled to bring you a selection of the brand's impeccably crafted Belgian linen rugs, dyed in soft hues that bring Belgian-inspired serenity to any space. Shop the special collection here, then learn more about what makes Libeco a favorite.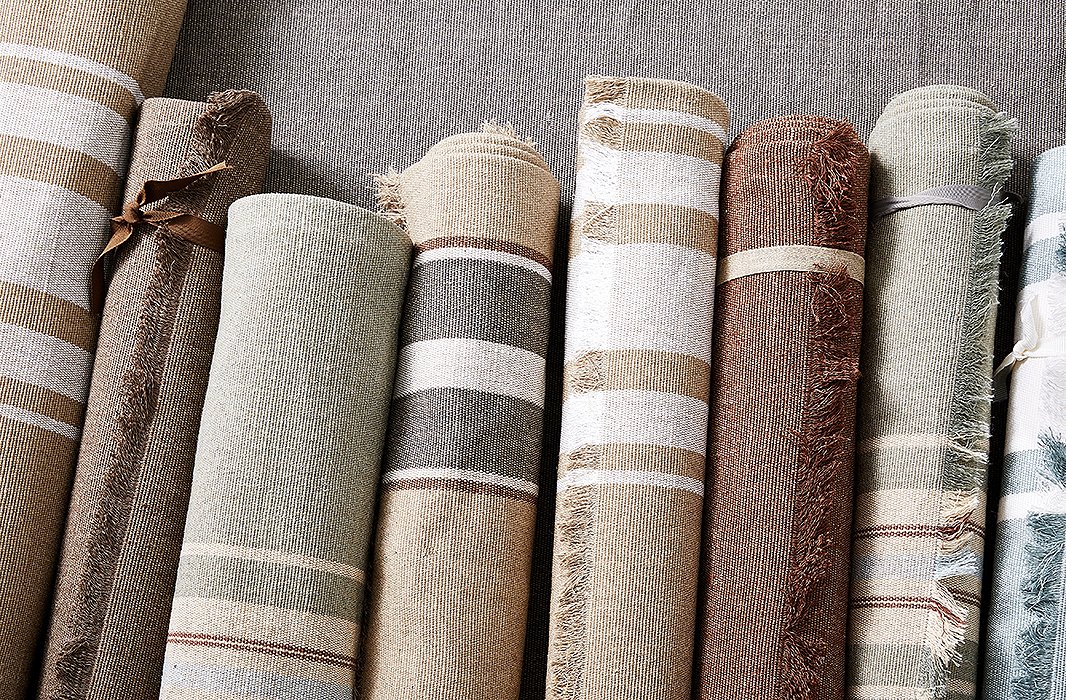 A Legacy of Quality
Linen is made from the fibers of the flax plant, which thrives in the temperate climates of northern France, Belgium, and the Netherlands. Larger and stronger plants result in better-quality linen, and these regions—particularly the northern Belgian region of Flanders—flourished as textile centers in the 19th century.
Today linen production is still an important part of the area's culture. In the Belgian town of Meulebeke, home to Libeco's linen mill, you'll find streets named after flax and linen: Vlasstraat and Linnenstraat. The company is one of just six weavers to possess the Belgian Linen label, a mark of quality given to linen that's woven in Belgium and made of only European flax fibers. It's also one of only 19 companies granted the Masters of Linen label, which recognizes linen made entirely in Europe.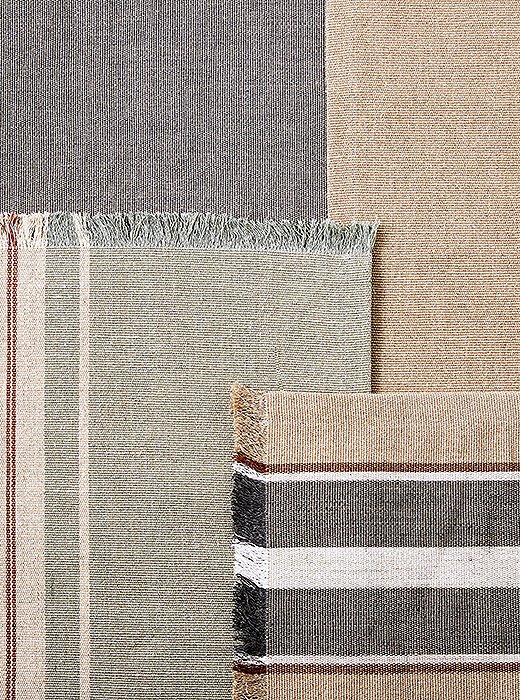 Libeco Linen from Fiber to Fabric
Flax fibers are extracted from the dried stems of the flax plant. It takes great skill to transform the stiff fibers into yarn and the yarn into sumptuous fabric. Libeco's spinners and weavers have been perfecting their techniques for generations.
Because the flax plant requires no irrigation, linen is a naturally sustainable textile. Libeco also ensures that no part of the plant is wasted: After the fiber is harvested, the rest of the plant is used in the production of paper, insulation, and other products.
Finished linen textiles are subtly textured, thanks to the slight irregularity of the flax fibers. These fibers are also hollow, giving linen its breathable, quick-drying appeal (ideal for bedding and bath towels). Underfoot, Belgian linen is wonderfully soft and surprisingly durable; Libeco's flat-weave linen rugs are right at home in the living room, the bedroom, the kitchen, or the entryway, where they'll add a subtle touch of color and beauty that lasts.