During the past few years, more consumers have wanted to know not just what the furniture and decor they buy is made of but also where it's made. Buying domestic products helps support American workers, of course, but it also benefits the environment, as the items typically do not have to travel as far as imported goods. One Kings Lane proudly carries a number of brands that make their wares right here in the USA. Below is a sampling of them.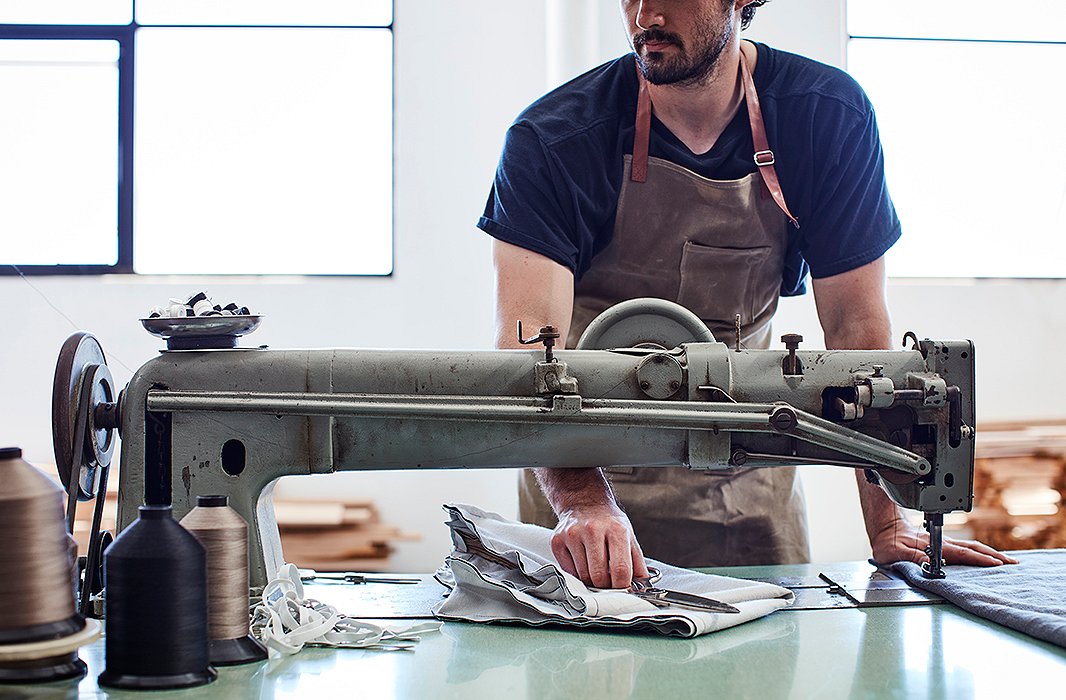 Furniture
Most of the One Kings Lane Collection of furniture is made here in the U.S. In fact, much of the top-quality benchmade furniture (furniture that is made to order, often by hand) sold domestically is also made domestically. Community, Kim Salmela, and Le-Coterie, for instance, craft all their furniture in or around Los Angeles.
On the opposite coast, the furniture lines of Joe Ruggiero, Michael Thomas, and Miles Talbott are benchmade in the home decor hub of High Point, NC. Less than 100 miles away is another North Carolina city, Hickory, that is also known for its craftsmanship (its motto is "Life. Well Crafted"). Among the furniture lines made in Hickory are Lillian August and Mr. and Mrs. Howard. Southern Komfort's porch swings and other outdoor furniture are handcrafted in Birmingham, AL; family-owned and -operated Massoud has been making its furniture in Dallas since 1963, using only wood, fabric, and other materials made in the U.S.; and Cloth & Co. makes its furnishings in Chicago.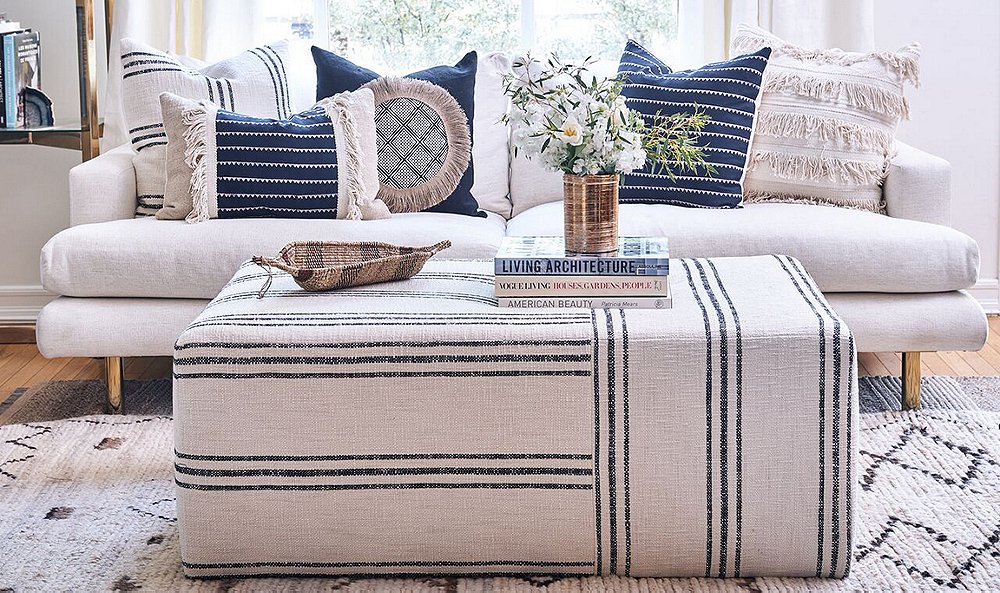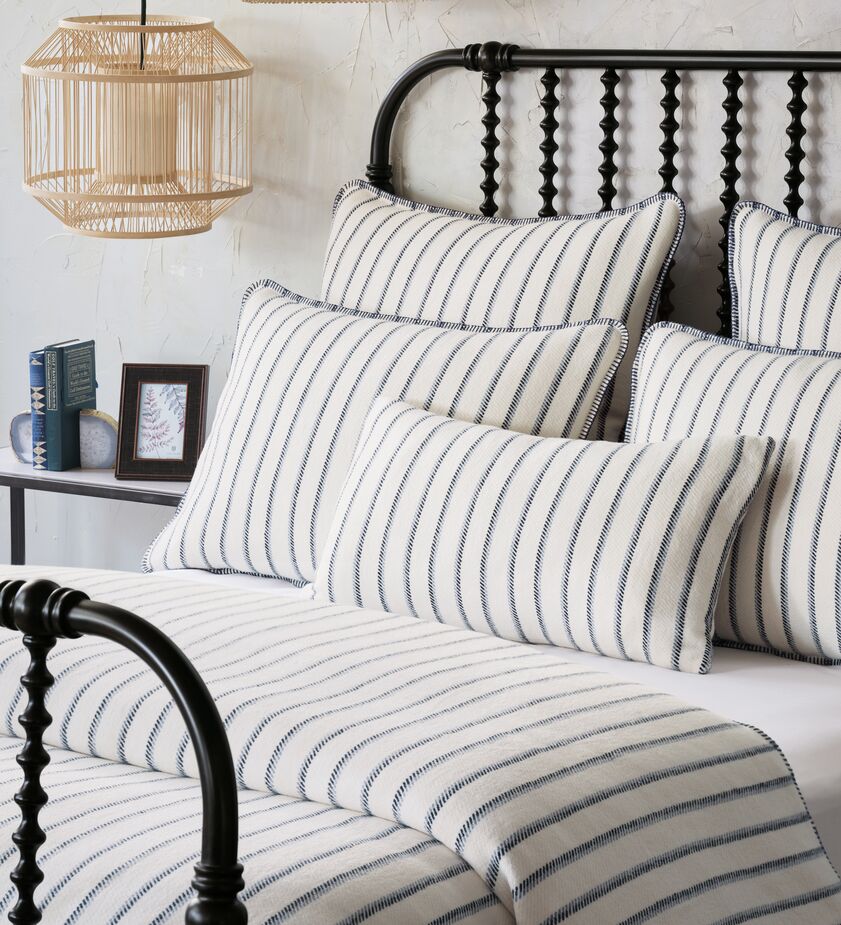 Bedding and Other Textiles
Four of our most popular textiles brands sew their sumptuous bedding domestically using fine fabrics imported from Europe. For Hamburg House the embroidery and other stitching is done in Miami; Peacock Alley's goods are sewn in Dallas. Not only does family-owned Matouk manufacture most of its textiles in its Fall River, MA, facility, but the company was also one of the first to switch production from bedding to masks in response to the spread of COVID-19. Another family-owned business, Eastern Accents, makes all its plush duvets, pillows, throws, and other textiles in Chicago.  
Decor and More
New York-based LAFCO produces all its home fragrances, from candles to diffusers, domestically; the same goes for Wallshoppe's wallpapers and Burke & Oates's artisanal, small-batch lamps and lighting fixtures. And if you buy one of Creekside Farms' live or dried wreaths, lavender bunches, or other horticultural decor, you can rest assured that not only was it crafted on the Umbarger family farm in Greenfield, CA, but that the plants used were grown on the farm without pesticides and were harvested by hand.