Stylewise, designer Kim Salmela identifies with the Naturalist, embracing organic textures and natural materials. At the same time, she understands the "why not?" aesthetic of the Eclectic, and her love of subtle glam fits right in with the Curator. "I feel like I don't have a defined style," she says. We chatted with California-based Kim about her love of the mix and her mission to create furniture that feels both fresh and utterly classic.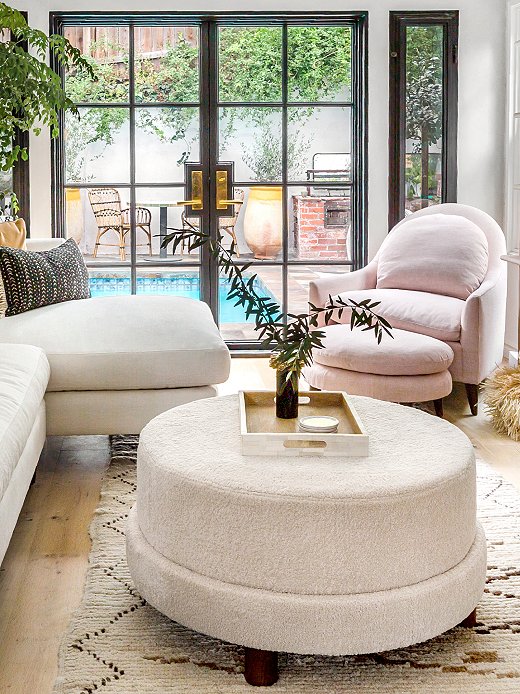 Compare and Contrast
---
In the midst of designing her exclusive furniture collection for One Kings Lane, Kim was going through one big style-defining exercise: decorating her house. This entailed taking down walls and building new ones, tearing out tile and put new tile in.
"This house is forcing me to be like, 'What is my style?'" says Kim. Never one to commit to a singular aesthetic, she finds herself playing around with the balance. "I'll stand in one corner and look at that part of my house and realize something doesn't feel right," she says. "I realize it's because the area is too monotone, too natural. I've got too much earthy stuff going on, and I need that edge." She finds that edge through contradiction: "I love to have contrast with the old and new, the modern and vintage, the feminine and masculine, and the hard with the soft."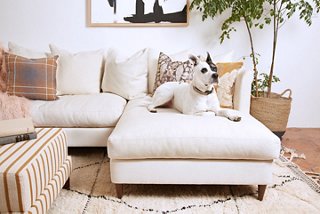 Vintage Love Affair
---
At the heart of Kim's style is her connection to vintage. "I've always loved objects that feel like they have a soul," she says. Years of antiquing across the globe have taught her to seek out one-of-a-kind pieces. As any good Naturalist does, she prefers things that feel handcrafted. In fact, she brings a level of artisanal craftsmanship to her collections by having most of the pieces made by hand in a Southern California workshop. She adds vintage flair to her upholstered goods by drawing on knowledge of vintage textiles from Africa and Asia. While each collection feels a bit different in its own way, the through-line is Kim's dedication to her style.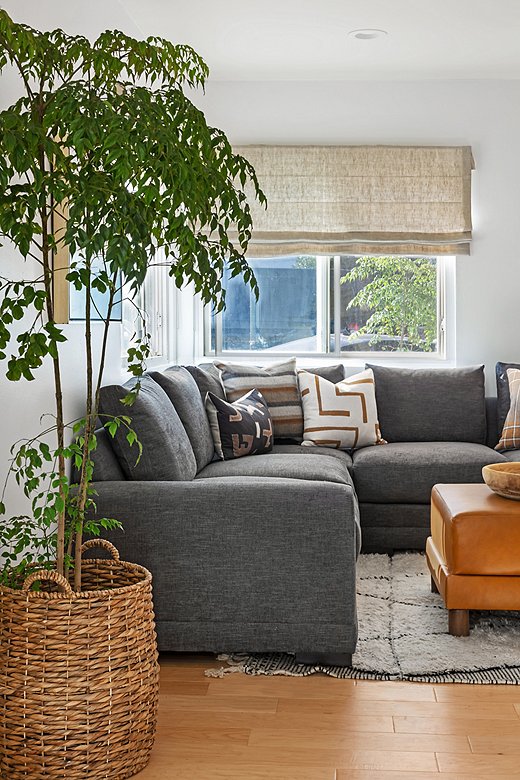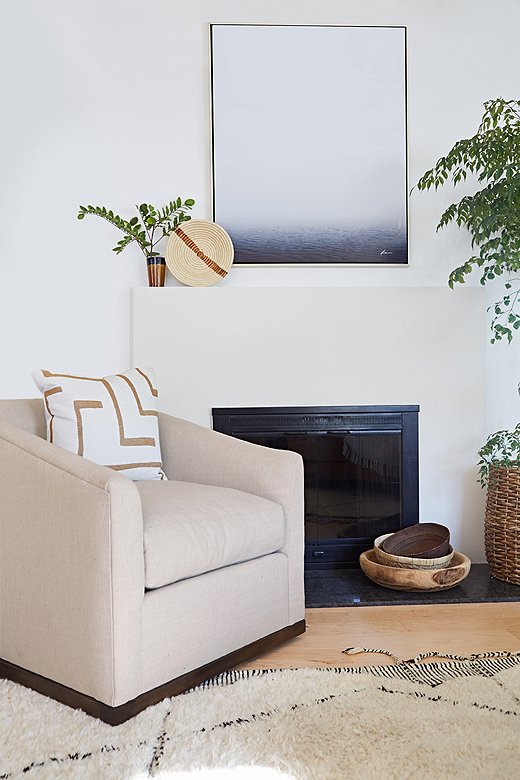 New Classics
---
The Kim Salmela for One Kings Lane Collection is built around the idea that furniture should be both timeless and of the moment. "It's on-trend but never trendy," she says. The designs are all about style with staying power. "I wanted to give One Kings Lane a few styles that would become these new classics," she says. Kim sees the collection as an answer to the question: "How do you live with things you love?" To answer, she melds classic silhouettes with performance fabrics. "I want to create pieces that allow people to have stylish homes but not at the cost of livability. I want the furniture to be truly used."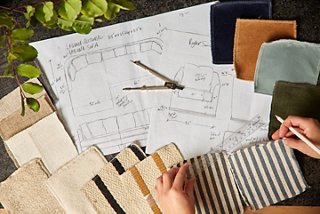 Get to Know Kim
---
Her favorite color: "My favorite color right now is a nutmeg, a warm, kind of brownish color. But I'm also really obsessed with lavender." 
Her favorite piece in the collection: "The Laguna Sofa, because of the curves."
Her favorite type of fabric: "Something with textures, so either a bouclé or a faux shearling." 
On stripes: "I have this weird obsession with stripes because it's the most versatile pattern, it's gender neutral, and it goes with everything."
Two things she can't live without: "Everyone's going to know the answer to this. The first is Casanova. The second is coffee." 
---