In the quiet town of Lenox, MA, deep in the heart of the Berkshires, an inn sits at 33 Main Street. The white clapboard house, built in 1836, is the latest project from design powerhouse Annie Selke. 
"Creating a completely immersive brand experience has been a total passion project for me," says Annie. From the moment guests walk in until the moment they leave, they are embraced by Annie's particular brand of genius. The beds are made with her sheets, her Dash & Albert rugs cover the floor. Each room comes with robes, plural, because Annie wants to make sure that guests can find their favorite styles, from fleece to linen. Don't have the right pillow? Call the front desk for the pillow menu. "There's the joy of designing a one-of-a-kind destination," Annie says of the luxury lodging destination, "but 33 Main also gives me the opportunity to show people how transformative the little things can be." 
Before she was a burgeoning hotelier, Annie Selke was a woman with a love of textiles and an industrial sewing machine. "I've always loved fabric," she says. She studied textile science at the University of Vermont before heading to the Fashion Institute of Technology. The first part of her career was spent in fashion, working with Saks Fifth Avenue and Ferragamo. She found her way into the home industry—her last stint before striking out on her own was as a home-product developer with Monet's Giverney property. It was here that she found her groove. "I guess at my core I'm an entrepreneur," she says.
Her first endeavor on her own was making bedding. Ten years after that, already a household name, she began Dash & Albert, the rug arm of her eponymous empire, the Annie Selke Companies. Named after her dogs, Dash & Albert had an interesting beginning. "It all started with place mats," she says. "We were working on narrowing down an assortment of handwoven ticking-stripe place mats. We had them laid out on the floor when I thought, 'Wow, these would make wonderful rugs!' And the rest, as they say, is history."
The Dash & Albert collection features a wide range of styles and price points. Some rugs even ended up in the Obama White House. "Customers count on us to create rugs that stand out and stand the test of time," Annie says. She's been able to work with a few of her legendary designer friends including Bunny Williams and Mark D. Sikes. "I've been a fan of Bunny Williams for as long as I can remember. Working with her was a no brainer," she says.
Annie's style—classically inspired but unafraid to push boundaries—imbues each of her endeavors. "The things I love, I love forever," she says. "I just move them around until it all works." 
---
GET TO KNOW ANNIE
Style icon: "I find Coco Chanel inspirational. In her day, she was revolutionary. She modernized the way women dressed by creating instant classics that were recognized as such at the time. The people I'm drawn to tend to have an educated, artistic eye—with a little bit of fearlessness thrown in."
Her inspiration: "Everything inspires me. Just this morning I was watching the sunrise in bed and thought, These colors—the blue, the pink, that funny olive-y brown—would make such a gorgeous striped rug.'"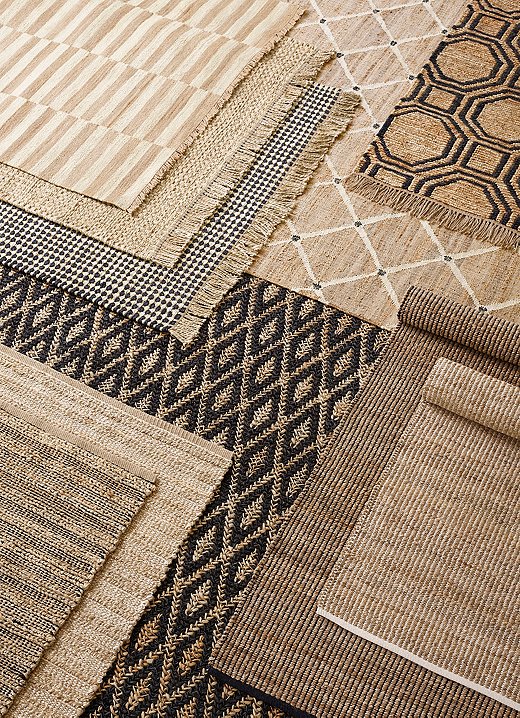 Her dream house: "I love my current house, but my fantasy is to add an English-style glass conservatory with an indoor pool. There, I said it. When my ship comes in, that's what I want."
Favorite Instagram account: @francespalmer 
Favorite paint color: Farrow & Ball Pale Powder
Favorite accessory: Elsa Peretti Gold Doughnut Bracelet 
Favorite fabric: "I love almost any fabric, and that is likely one of the key reasons that my business has been successful. Canvas is kick-ass—it's so sturdy. Percale is fabulous for sheets. And linen, which has been around forever, has an inherent richness and authenticity."