To say that Nina Campbell is anything other than a design legend would simply be false. The icon spent her early years working with John Fowler, of London's famed Colefax & Fowler design house. She rocketed to fame more than 50 years ago when she designed Annabel's, the legendary private club for the see-and-be-seen crowd in London. Photos of silver-screen stars, rock music legends, and European royalty partying at Annabel's appeared in magazines the world over, and Nina's design soon came to epitomize the pinnacle of haute decor.
In the decades since, Nina has published three books and launched collections in virtually every segment of the home market. Her career spans decades of changing trends and aesthetics, many of which she refuses to follow. The subtitle of her most recent book, Elegance and Ease, sums up her style perfectly.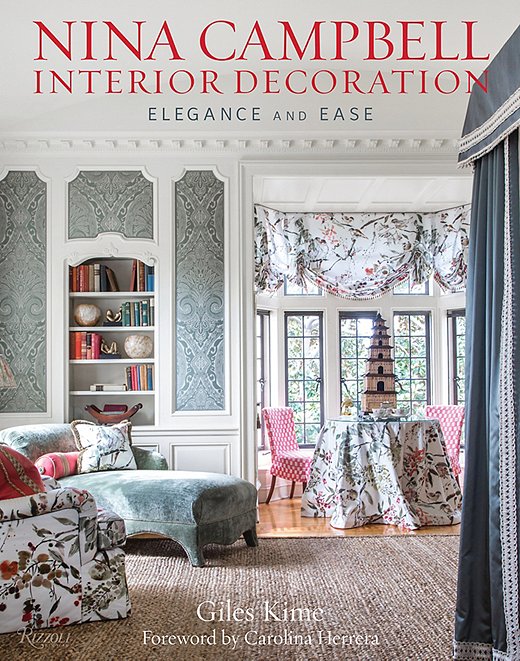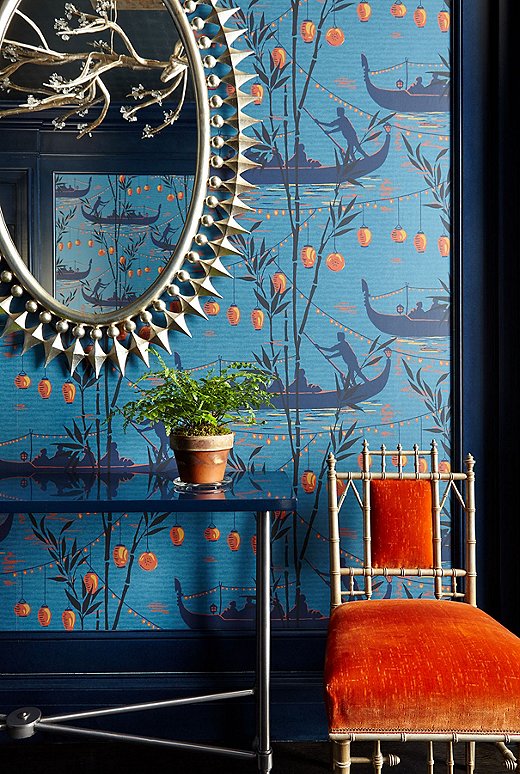 Keep your grandmother's chest of drawers. Antiques and personal pieces should be the starting point of any good design, according to Nina. "All those things make a home not a hotel room," she says. Incorporating pieces of inherited furniture and collected curios makes a space feel cozy and eclectic. In her own home, Nina displays ashtrays from Annabel's and a collection of personalized Albert Hadley drawings of Elsie de Wolfe interiors.
Don't follow trends. More than anything, your home should be a reflection of you. Knowing your style but allowing room for change is the key to a well-designed home. "I don't think there should be a trend in style," says Nina. This doesn't mean you can't embrace the colors or styles du jour. But you should find your ideal balance between what's popular now and what you'll still love in 20 years.
Comfort is key. Never sacrifice comfort for style: "I want people to come to my house and enjoy themselves." Per Nina, you should always remember to check the way a sofa's pitch or seat depth fits your body. "There's nothing worse than being uncomfortable," she says.
Buy what you love but get rid of it when you don't. While she doesn't fully buy into the minimalism of Marie Kondo, Nina believes there is something to be said about letting go of things that no longer bring you joy. In fact, John Fowler might've had the idea first. He once told her that "you buy what pleases your eye and when it ceases to do so, you get rid of it." Every interiors-lover worth his or her salt has some sort of collection. The key is just knowing when it's time to pare down.
It's all about proportion. The number-one thing to watch for when designing a space is proportion, especially when it comes to fabrics. "I think that if you have large scale and small scale together, that works," she says. But beware mixing scales that are too similar in size. Nina recommends throwing in a check, a stripe, or a plaid to add some variety if you run into that problem. The key to bringing these all together is by creating a color scheme and sticking with it.
Invest in heirlooms and switch your lampshades. "I think lampshades and cushions are the shoes and handbag of the design trade," says Nina. They're affordable items that can dramatically change the look of the room. If you are itching to redesign but aren't ready to spend thousands of dollars, start with your lampshades. The pieces you need to consider more carefully are big-ticket items. "You don't want to make a mistake with a rug and sofa." For major changes or purchases, she advises consulting an interior designer.
On the whole, I think it's really nice to have things from your past. All those things make a home not a hotel room.