Few things can transform a room quite like wallpaper (see a few stunning examples here). But choosing the right pattern and color can be a daunting endeavor—it's more of a commitment than a simple coat of paint, after all. That's why we're thrilled to introduce our first-ever collection of exclusive wallpaper. We designed each of the seven patterns to complement a wide range of styles and spaces, with color options that make an impact without overwhelming. Plus, it's all made in the USA. Discover the versatile designs below, then shop the full collection here.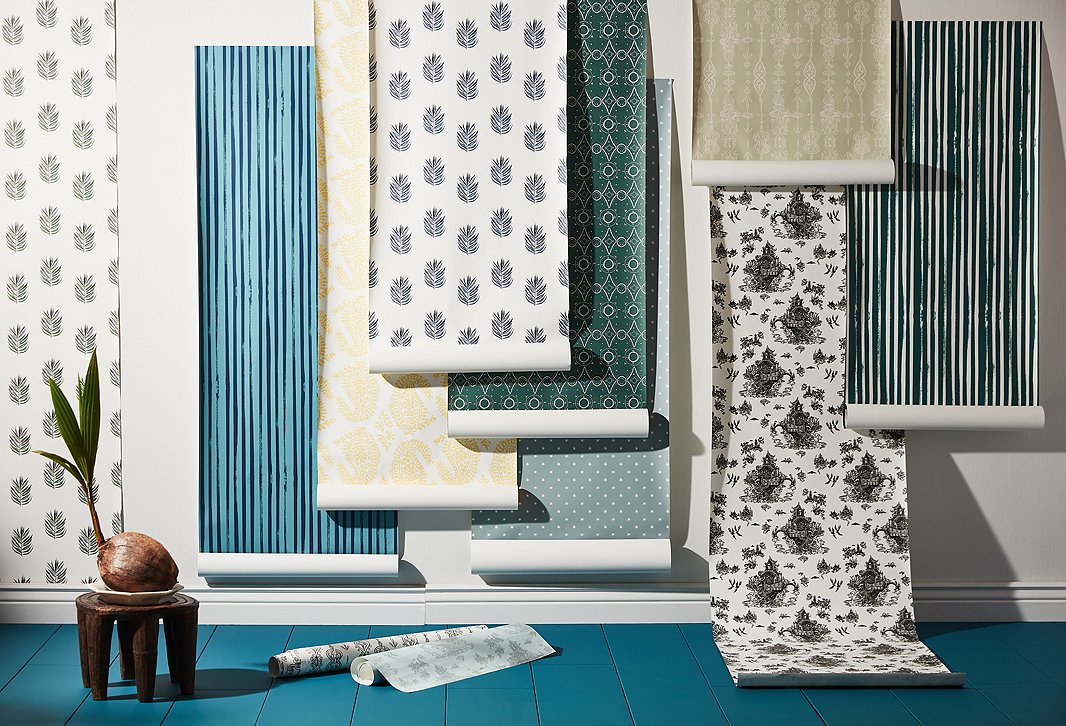 About the Patterns
When setting out to design this collection, we had a few style notes to hit: geometric and floral, graphic and organic, subtle and bold. The final range includes something for everyone, whether you're a pattern-on-pattern maximalist, a clean-lined minimalist, or somewhere in between.
Paisley takes inspiration from traditional Indian block prints, with a dynamic repeat that can go subtle in tone-on-tone taupe or bold in high-contrast blue. Stripes has a painterly touch for a hint of movement and dimension, while Stars would be perfect in a powder room—or even on the ceiling. Our two Moroccan-inspired prints feature delicate linear patterns that'll add a bit of boho flair to a space. Chinoiserie is a fresh take on toile, with bird and botanical motifs scattered among charming pagodas. Palm brings a touch of tropical charm—but feels just at home in an urban apartment as it does in a beach house.
How many rolls do I need?
Use this handy guide to calculate the correct amount of wallpaper:
1. Measure the height of the wall(s) you'll be papering. Round up to the nearest foot.
2. Measure the width of the wall(s) you'll be papering. If you're papering multiple walls, add those widths together to determine the overall width. Again, round up to the nearest foot.
3. Include all windows and doors in your measurements.
4. On the chart below, find the height (across the top) and the width (on the left). The number in the column and the row where those two figures meet is the number of wallpaper rolls you need.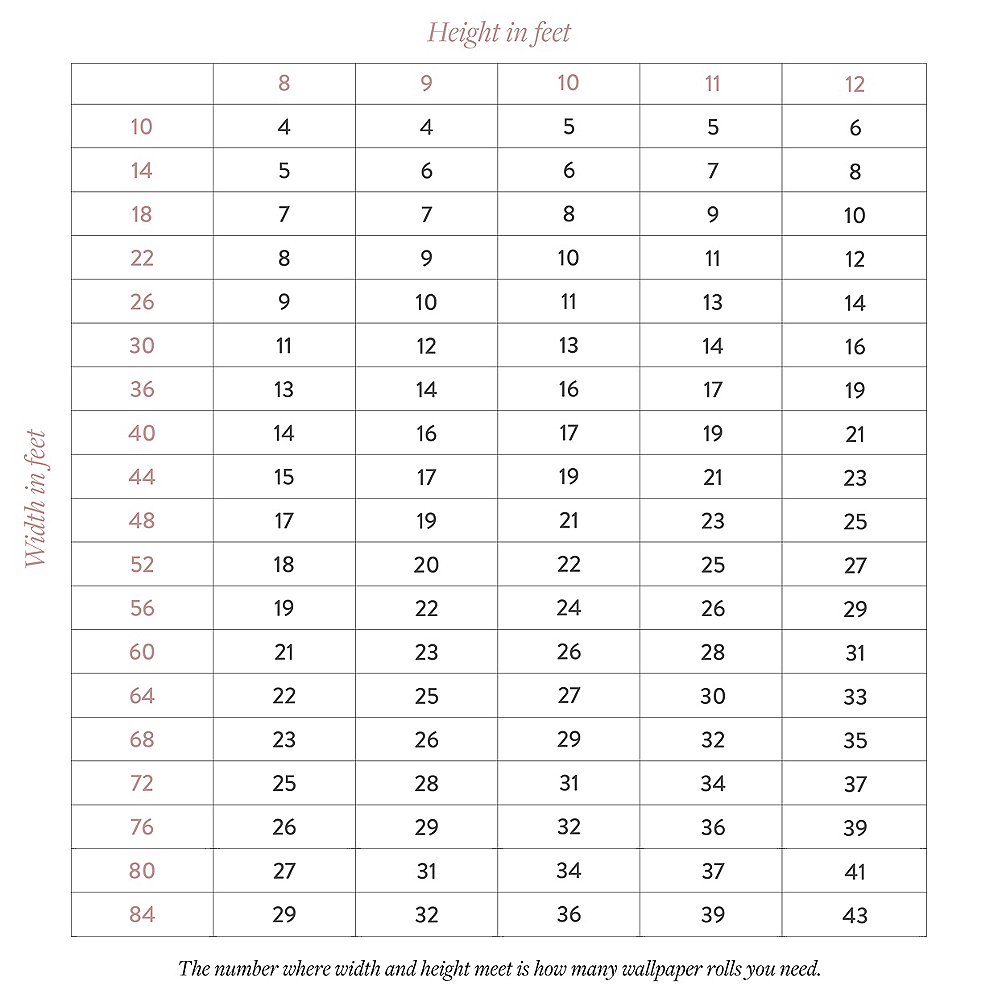 The Details
Our wallpaper patterns are digitally printed on smooth, nontoxic, eco-friendly paper that is scratch- and tear-resistant, and every roll is sustainably made in Austin, TX. The paper adheres with paste, so professional installation is recommended. And if you're not quite sure about the wallpaper's color, pattern, or scale, select the 8″ x 12″ swatch option—it's an easy way to be sure you love the paper as much as we do.