One Kings Lane offers lamps and lighting fixtures from scores of designers and brands, as well as one-of-a-kind vintage and antique lighting. Obviously we're proud of all our lighting selections (or else they wouldn't be on our site!), but today we're spotlighting five brands with an especially wide-ranging—and especially brilliant—assortment.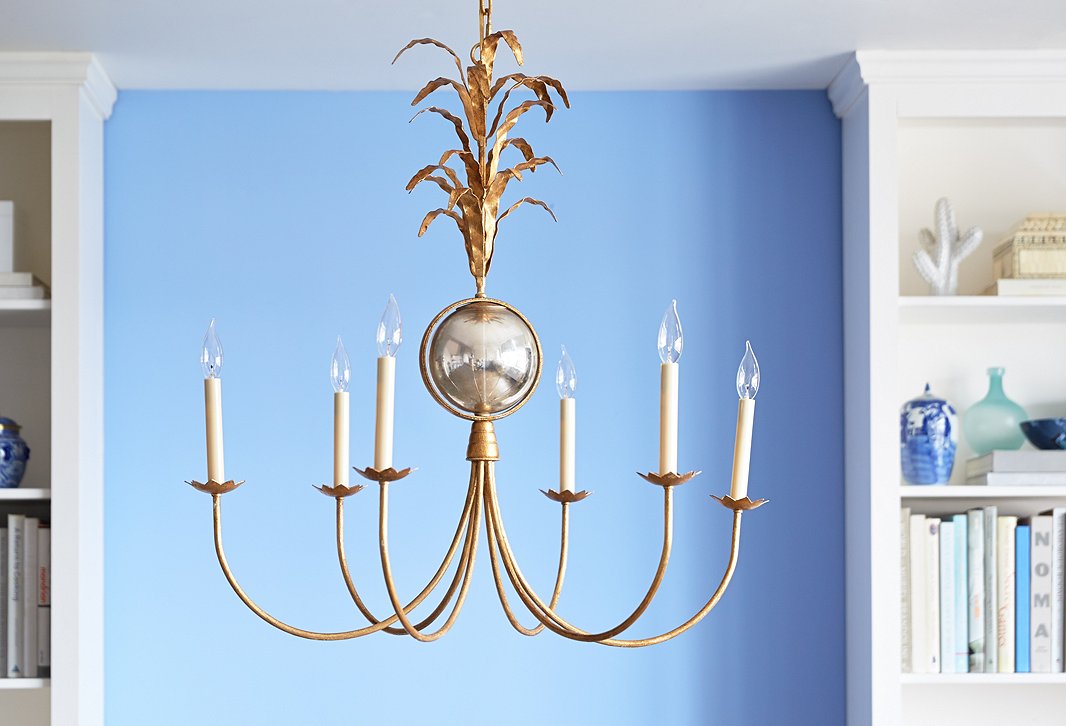 Visual Comfort & Co.
In just over 30 years, Visual Comfort has earned a renown that many older companies can only dream of. Barbara Barry, Alexa Hampton, and Suzanne Kasler are among the top designers who have created lines for the brand. Items range from minimalist sconces to beyond-maximalist chandeliers, classically elegant table lamps to floor lamps with a dash of whimsy. What they all have in common are premium materials (marble, crystal, porcelain, alabaster), luxe hand-applied finishes (the gold- and silver-leaf work is exceptional), and a dedication to both function and fashion. A bonus: Standard shipping is free for the vast majority of the Visual Comfort lighting styles on our site.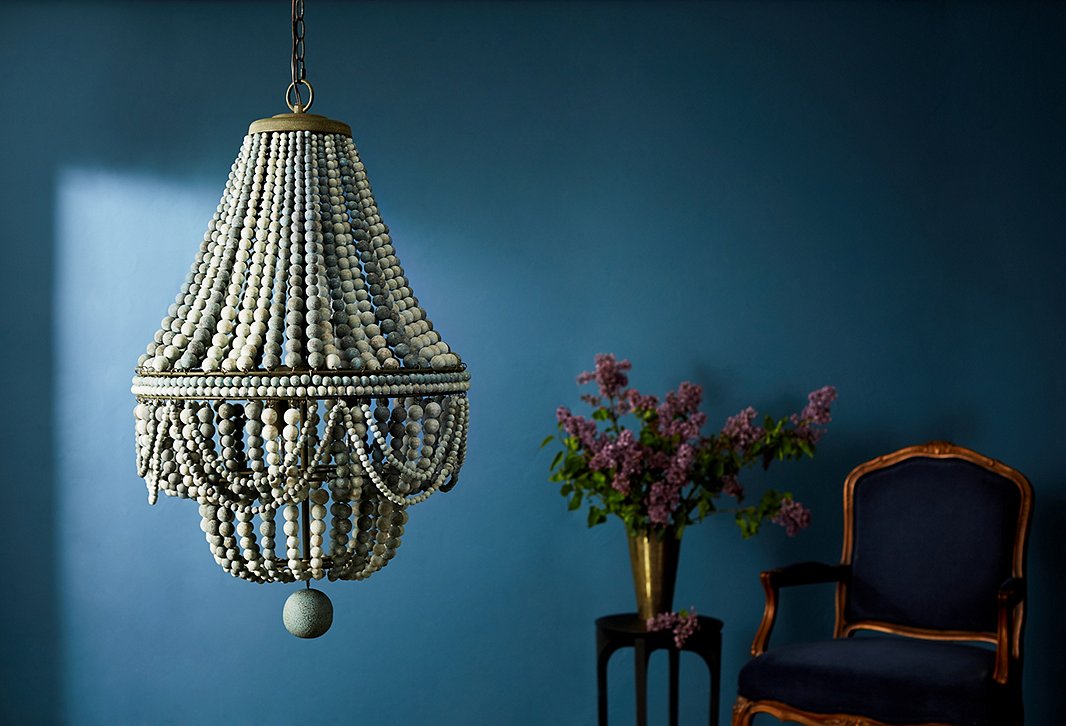 Regina Andrew Design
Founded by husband-and-wife team James Andrew Slaven and Carla Regina Zajac, Regina Andrew produces an array of timeless home furnishings with unexpected flourishes. The company is perhaps best known, though, for its lighting; just this year it won the Annual ARTS Award in the lamps category. Standouts include chandeliers with oversize glass shades in artfully asymmetrical arrangements and table lamps crafted of wood, ceramic, and bone that, without their shades and bulbs, could easily be displayed as sculptures.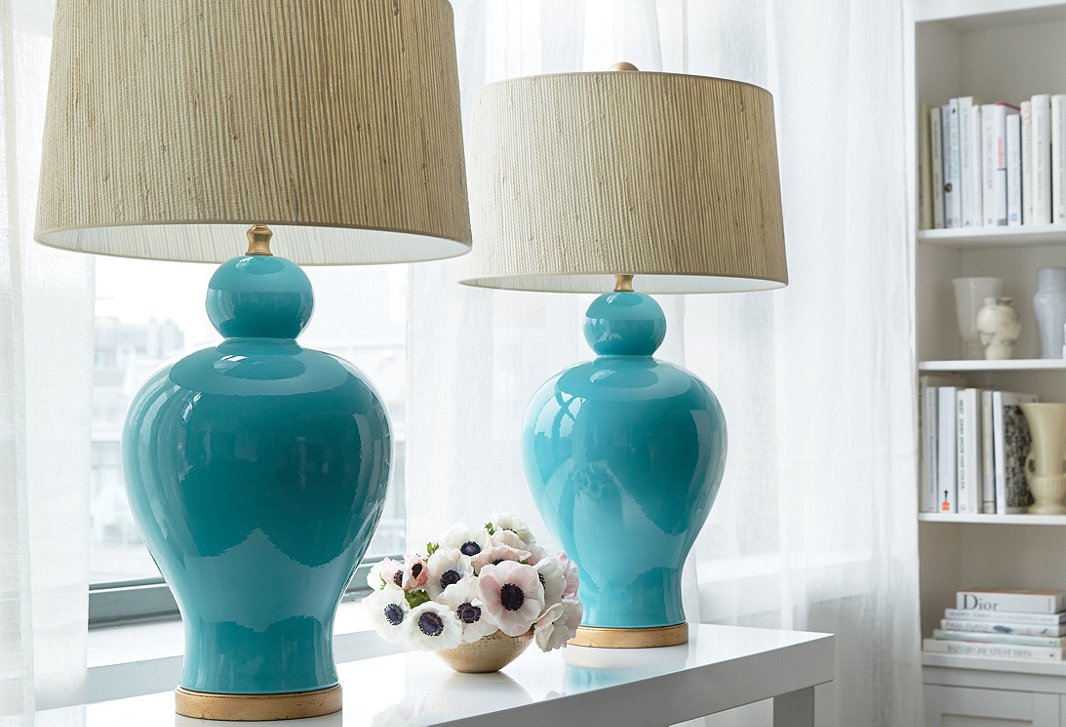 Bradburn Home
Bradburn Home was also founded and continues to be run by a married couple, Fran and Bruce Bradburn; it also produces a variety of home furnishings; and it is best known for its table lamps. These include designs by Barclay Butera and a collaboration with One Kings Lane available only on our site. The handcrafted lamp bases are rendered in top-notch materials and classic silhouettes with accents of unadulterated elegance: a crystal finial here, a beveled gold-leafed foot there, a garland of ceramic roses around an elongated neck, a marbleized glaze.
Minka Lavery
Minka Lavery's wall and ceiling fixtures give a modern gloss to traditional forms. An industrial-style pendant, for instance, goes glam with a brushed-gold finish; a Sputnik-inspired chandelier is warmed up with arms of honeyed gold. A sister brand, Minka-Aire, specializes in sleek, graceful ceiling fans that complement, rather than detract from, the rest of a room's decor.
Crystorama
You'd expect a lighting company named Crystorama to sell crystal chandeliers, and indeed this one does. But as well as offering sparkling fixtures that would look at home in Versailles, the brand offers lantern-style pendants in gleaming metallic finishes, midcentury-inspired geometric fixtures pairing gold and bronze, horizontal wall fixtures that pay homage to Art Deco sophistication, and streamlined sconces that are both modern and timeless.