It's easy to see why Leonardo DiCaprio, Brie Larson, Dakota Johnson, and plenty more boldface names (along with a wealth of less starry but still discerning clients) have hired Pierce & Ward to transform their homes. The designers' organic-meets-glam, anything-goes sensibility ensures that every room they create looks collected over the years rather than styled to the millimeter. At the same time, despite the disparate items within—a Mid-Century Modern coffee table atop a Chinese Deco rug, a Moroccan stool beneath a Gustavian mirror—every room somehow looks right in a way that many of us could never manage on our own.
But there might be an additional reason for the duo's popularity: Hanging out with Louisa Pierce and Emily Ward is fun. The term BFF could have been invented for them. They laugh a lot and finish each other's sentences. And when you join them for a conversation—even when it's via a conference call in which Louisa is in Northern California, where she spent much of the COVID-19 lockdown, and Emily is in Los Angeles—you almost feel as if you could be besties with them as well.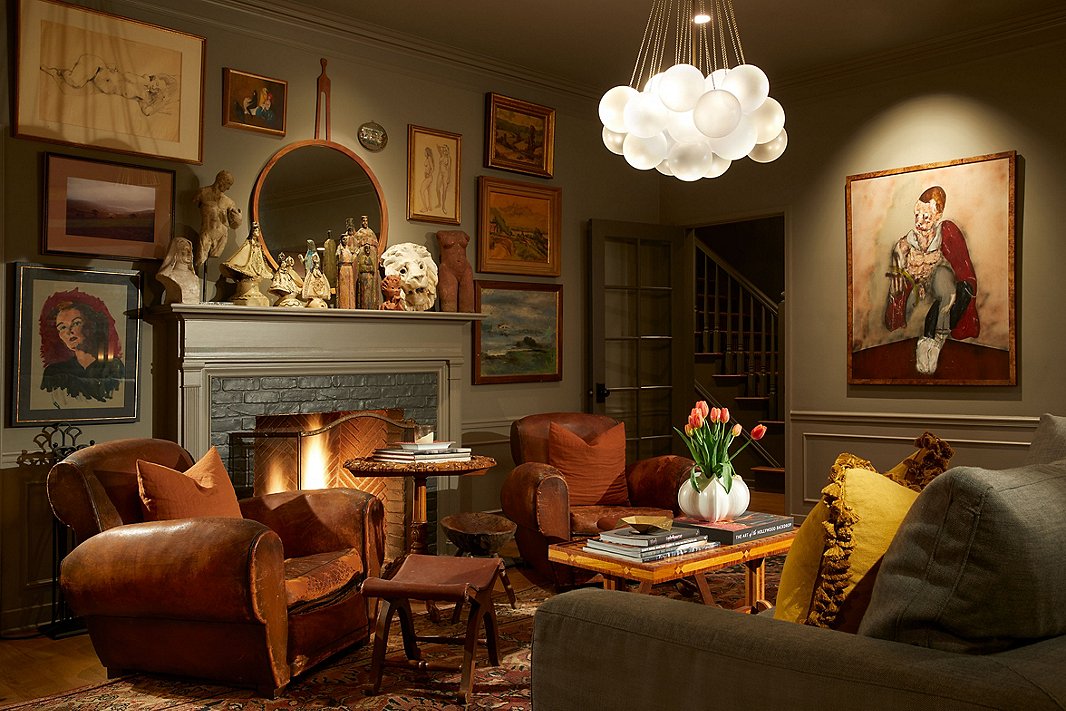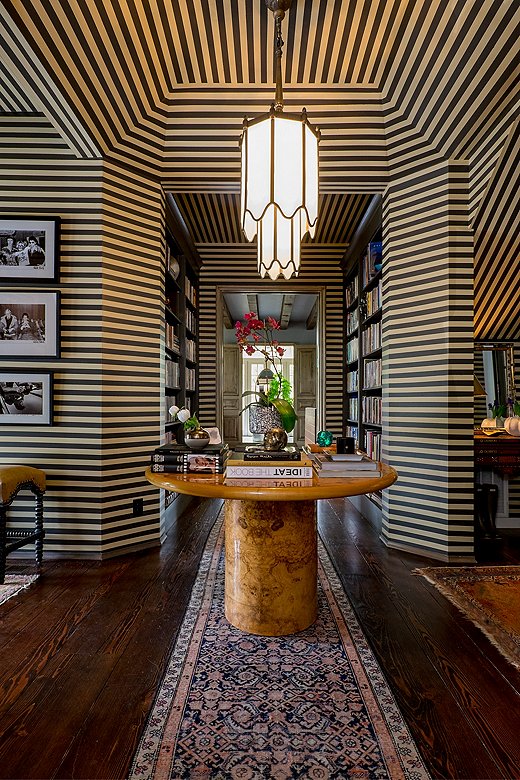 When Louisa and Emily met in a Manhattan bar in 2012, neither was a designer nor even worked in the industry. But after moving to Nashville with her husband, Louisa took on designing their new home; Emily, who had also moved to Nashville with her then-husband, was so enamored of it that she hired Louisa to help decorate her new home. Their collaboration became a professional partnership, one that continued even after Emily headed West.
"We do not make a decision without each other," Louisa says.
"We just did an install in L.A.," Emily says, "and Louisa is on Zoom the whole time: 'I think that should go two inches lower…'"
Louisa jumps in: "We pretty much agree with each other 98% of the time."
Among the things they agree on are their descriptions of their personal aesthetic. "I would consider myself a high-class hoarder," Emily says. "I'd say we both are," Louisa interjects. "I buy what I love. When you buy what you love, it works out."
In fact, that's the most important piece of advice Emily has for anyone decorating a home: "Buy the things you truly fall in love with and don't think about what you're going to do with them."
"Don't follow trends," Louisa adds, "but if you're going to, go with smaller items—"
"Like throw pillows," says Emily. "Or you can be trendy with painting a wall, which can be easy to change, but trendy tile, two years later, you're like, Oh wow…"
Other points of agreement include their favorite projects…
Emily: "Every time we finish a house we say, 'This is our favorite house.'"
Louisa: "Our most recent clients gave us free rein, and when that happens, the magic happens."
Emily: "It really rejuvenates your creative spirit."
… the decor styles and eras they're most drawn to…
Emily: "We like to go to the Old World magazines and books—"
Louisa: "Gloria Vanderbilt—"
Emily: "Rich women from the '80s—"
Louisa: "Old-money glamorous."
Talking about their favorite personal items even leads to their agreeing on how lucky they've both been regarding mothers-in-law. "My late mother-in-law was a huge inspiration for Emily and I," Louisa says. "When she passed I got the majority of her amazing things, but Emily got some as well—"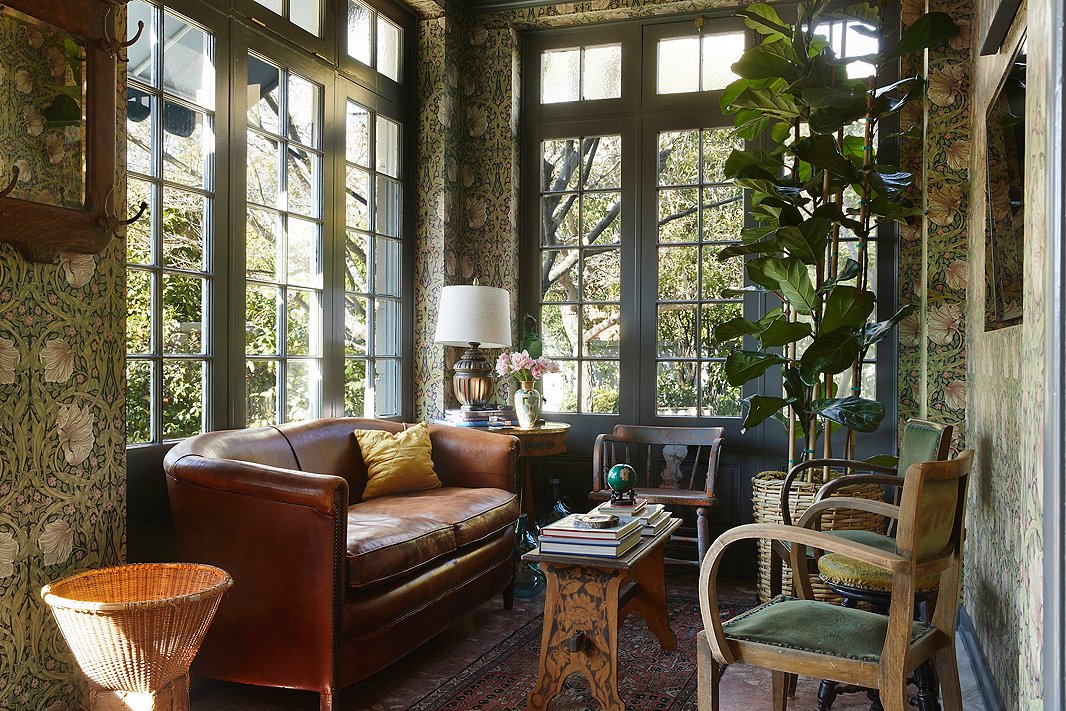 "Entire collections of pottery," Emily confirms before going on to talk about how much she cherishes art made for her by her boyfriend's mother. (The boyfriend is actor Giovanni Ribisi, with whom she shares toddler twins. Louisa is married to journalist Austin Scaggs, and they also have two children.)
One of Pierce & Ward's recent projects was something altogether new to them: a book, A Tale of Interiors. Rizzoli approached them, and they decided to go for it, albeit in a characteristically unusual way. "We made a tiny collage of the book," Louisa explains.
"That's how we mood board for clients," Emily continues. "At first it felt like this really scary thing, but then it came together, and it was really fun."
"It's different from other design books," Louisa says. "It's romantic." Her sister Catherine, who wrote the text, also wrote the copy for the designers' website, which is perfectly in keeping with their fanciful, go-for-it philosophy. Subtitled The Art of More, the book includes photos of the homes of some celebrity clients and suggestions on how to achieve similar results.
Those suggestions are hardly dictates, however. That doesn't fit with the Pierce & Ward mindset. After all, Emily cites "overthinking" as the most common error people make when creating their homes; instead, "buying what you love makes it feel more organic and less directed."