When updating a historic home for 21st-century life, you want to be respectful of the original sensibility—but not too respectful. That's the challenge New York-based designer Stewart Manger faced when taking on a Shingle-style home in Southampton, NY. Built in the 1880s, the seven-bedroom house was graced with a huge wraparound porch and plenty of windows. But it also had low ceilings, two full kitchens (even though the clients, a family with four children, used just one), and lackluster decor.
When working on older homes, "we try to maintain original details and complement the historic sensibility with new and modern kitchens and bathrooms to make it functional," Stewart says. As you can see below, he also added more than a few pops of color and details that bridge the old and the new.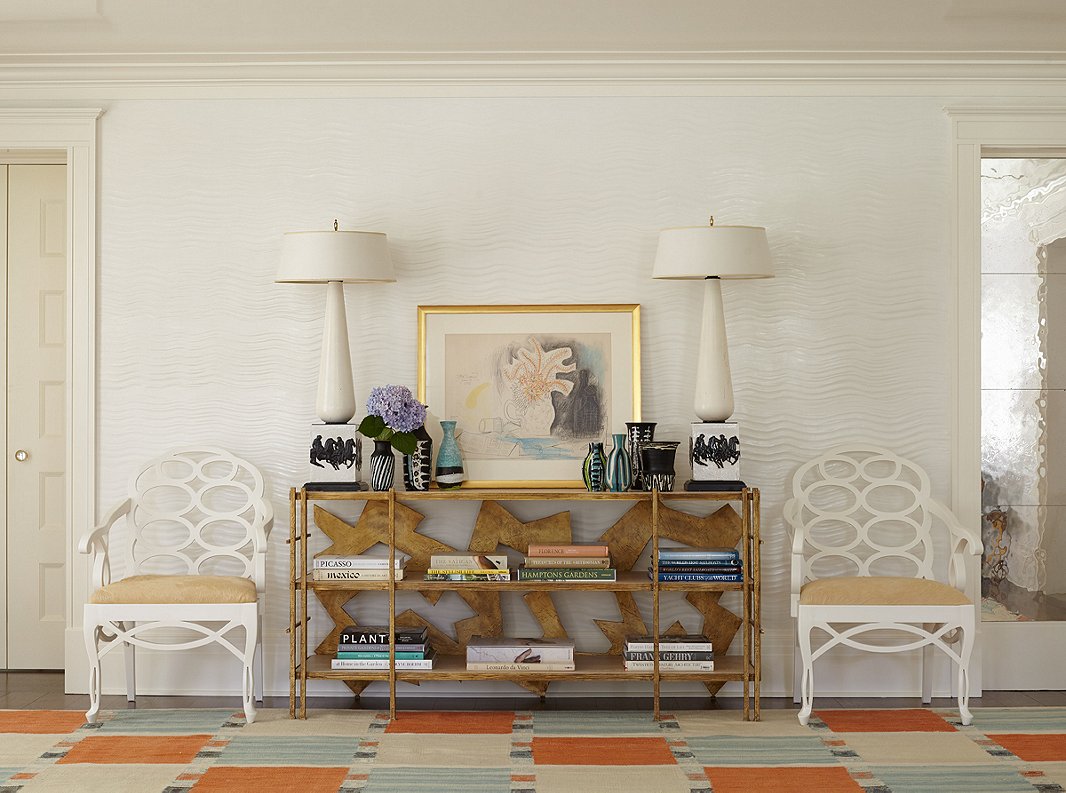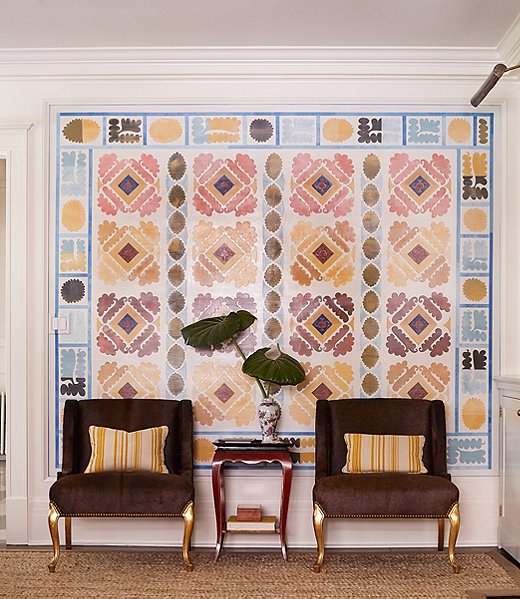 Converting the two kitchens into one, complete with an eating area and a pantry, was one of several major structural changes. Stewart, architect Alexandre Gamelas, and their team also moved a second staircase to the rear of the house, making it easier for people to go directly from the backyard pool up to their bedrooms to change after a swim. And they converted the master bedroom into a suite, adding a bathroom, a dressing room, and a sitting room. The suite is the space Stewart is proudest of, "because it presented the biggest challenge."
To compensate for the home's low ceilings, Stewart had them painted with a glossy finish "to give them a lift and expand the space." In fact, he took a special interest in the finishes throughout the home. Walls of textured plaster in the living room contribute a subtle wavelike pattern, while hand-colored plaster was used in the library to create murals with a distinct Matisse influence. In the dining room, Stewart had craftspeople create above the dado rail a mural of trees made with mother-of-pearl tiles to complement the paneling below: "We wanted organic imagery on the walls, trying to bring a traditional paneled dining room into a more modern setting, giving it drama."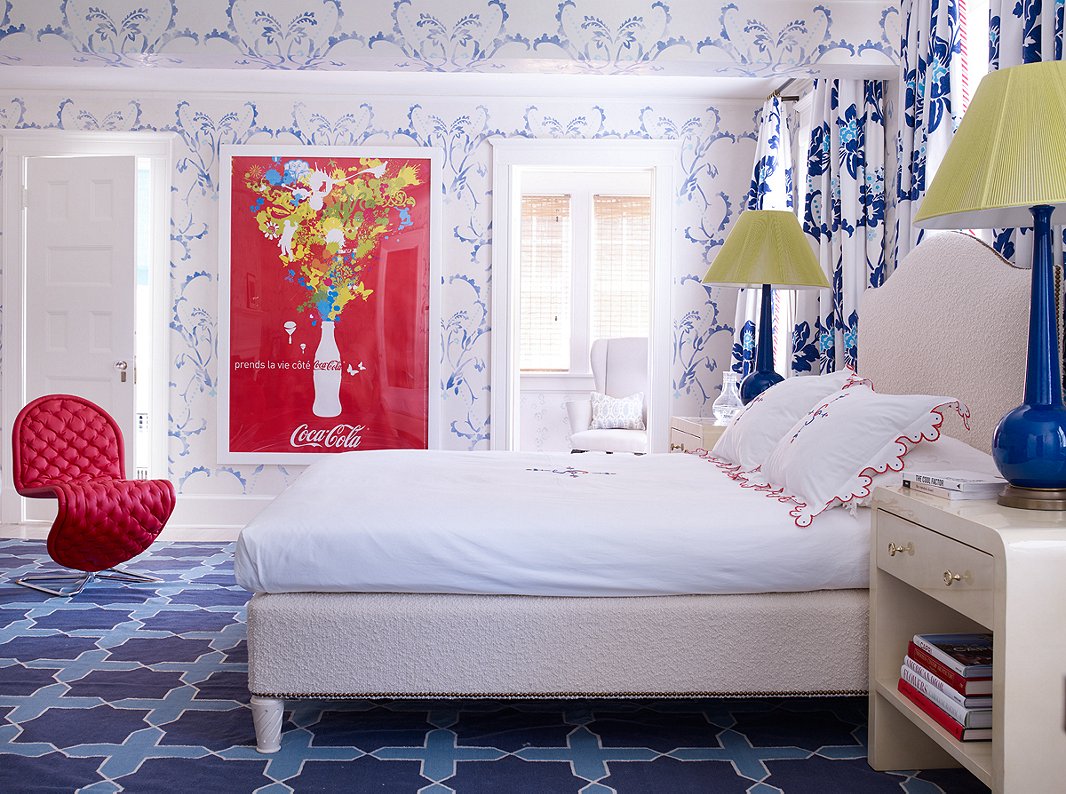 Stewart didn't limit himself to the interior—after all, this is the Hamptons, where salt-kissed breezes and the fragrance of well-tended rose bushes and fresh-cut lawns encourage people to spend as much time outdoors as possible. The wraparound porch was renovated and refurnished to create both a living area and a dining space overlooking the pool. "The biggest luxury for a summer house is to have a deep porch," Stewart says, and he was determined to make the most of this home's.
Indoors and out, this 19th-century house has become a 21st-century home that would still be recognizable to its original owners. "In a historic house like this, so much of the architecture will remain," Stewart notes. "In order to make it feel more contemporary for a younger family, modern detailing should be used, like the glossy ceilings. This helps bring a traditional, historic house into more-current times."