Mother's Day came first, at least here in the U.S., but Father's Day is no second best. Sonora Smart Dodd pushed for a holiday to recognize her father, who fought for the Union in the Civil War, and other father figures, and the first Father's Day was celebrated here in 1910. (In many Catholic European countries, the Feast of St. Joseph, on March 19, has been considered a celebration of fathers since the 16th century.)
In honor of our dads, granddads, uncles, and other father figures, we asked members of our One Kings Lane Interior Design team about the objects that remind them of the men in their life. Happy Father's Day!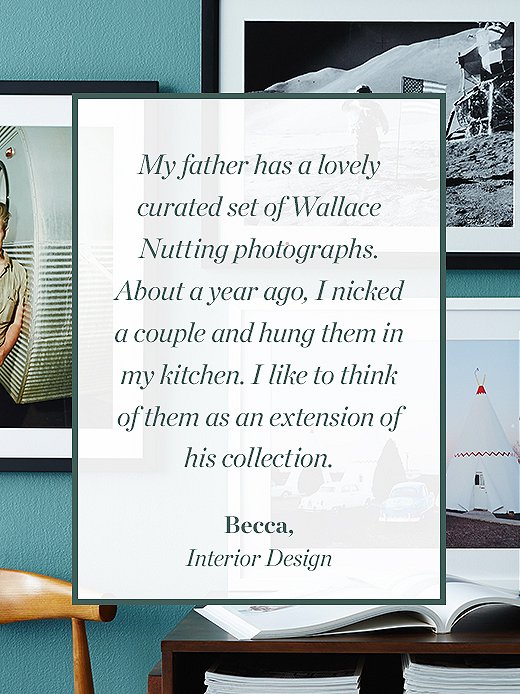 My father has a lovely curated set of Wallace Nutting photographs. About a year ago, I nicked a couple and hung them in my kitchen. I like to think of them as an extension of his collection.
I treasure a floor lamp my dad passed down to me that was passed down to him from his grandmother. Every time I see it in my living room I feel closer to home and connected to my family.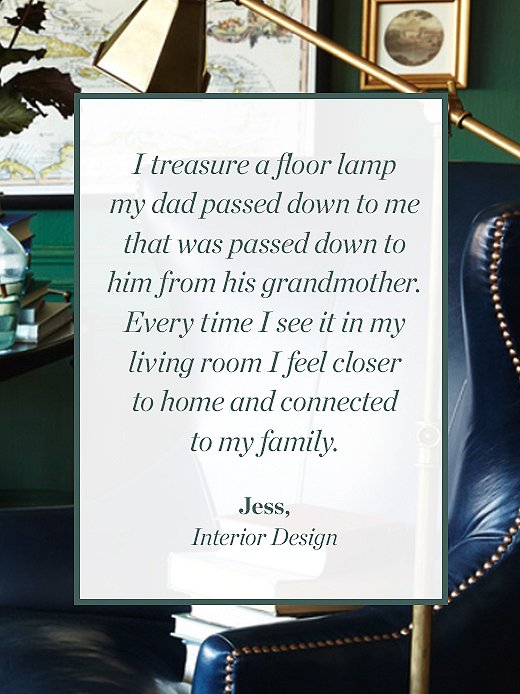 I still have a small hard-shell briefcase from my grandfather. Today I use it to store old project journals and as a surface for my favorite houseplants.
One of my most cherished childhood memories is watching my grandpa open stacks of mail with his letter opener. I always find myself searching through antiques shops for a similar one.