A nationally recognized luxury events planner, Virginia Frischkorn (below right) is also the founder/CEO of Partytrick, a subscription-based platform that enables hosts to design, plan, and execute gatherings ranging from date nights to baby showers. Here, she gives tips for making Thanksgiving even more memorable.
While tradition is at the heart of Thanksgiving, there's room for creativity to infuse new life into your hosting experience. Here's how to host a Thanksgiving gathering that honors the old while embracing the new.
Craft an Inviting Tablescape
• Traditional touch: Most Thanksgiving tables start with the classic elements: a beautiful tablecloth, fine china, elegant flatware, and a gorgeous autumnal floral arrangement.
• Creative twist: Add modern yet timeless flair by filling your table's hurricane candle vases with artichokes, squash, small pumpkins, and other seasonal fruit and vegetables, then use greenery as a table runner. Consider attaching handwritten place cards to ribbon-tied napkins for a personal touch.
Create a Delicious Menu 
• Traditional touch: We all know the staples for Thanksgiving dinner include roast turkey accompanied by stuffing or dressing, cranberry sauce, and a variety of potatoes.
• Creative twist: Accompany the tried-and-true with unique side dishes, such as roasted brussels sprouts with balsamic glaze, sweet potato-and-sage risotto, or a caramelized-fig and walnut salad. We also love squash soup as something a bit unexpected. Topping the soup with a drizzle of heavy cream or coconut cream, fresh herbs, and a few pepitas adds a lovely touch!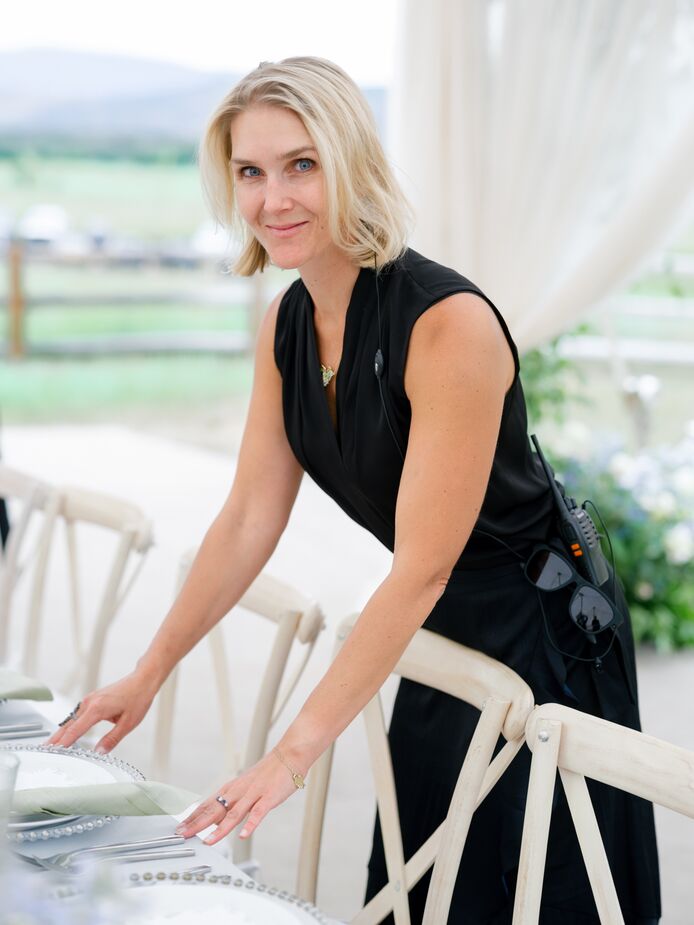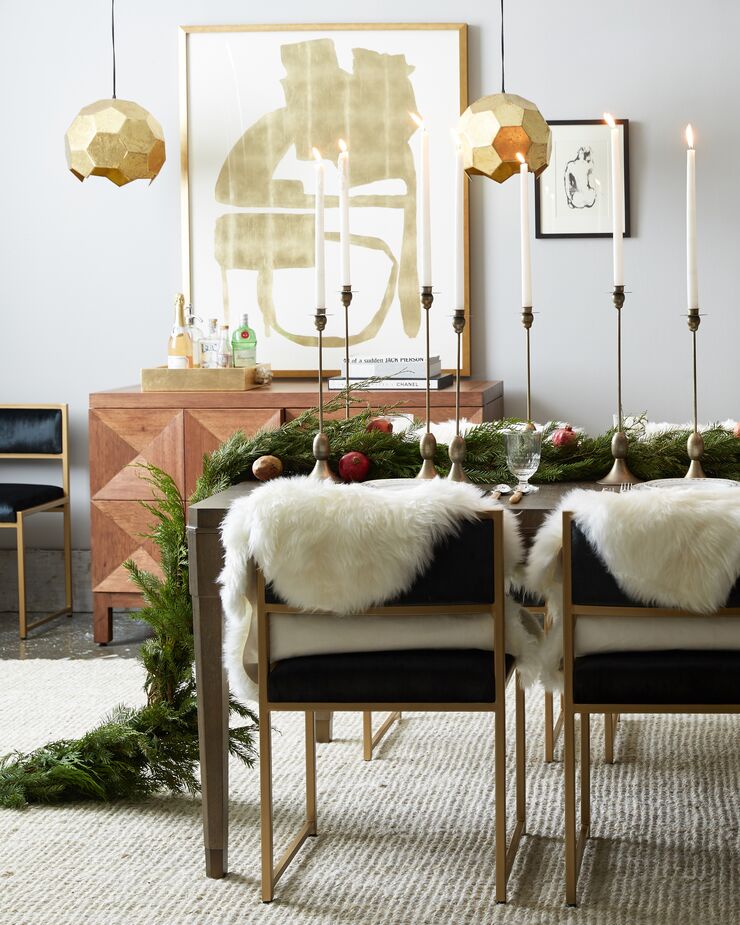 Share the Cooking
• Traditional touch: The hosts typically prepare the entire meal, but that can leave them harried and missing out on the conversations and the fun.
• Creative twist: Encourage guests to contribute their favorite dishes, turning Thanksgiving into a potluck-style feast. If you want a cohesiveness to the menu, assign courses or dishes to guests. Then display the options on a menu board.
Express Gratitude 
• Traditional touch: The time-honored way to share what you are thankful is to go around the table one by one and share.
• Creative twist: Set up a "gratitude station," where guests can write or draw what they're thankful for on paper leaves, creating a tree as a centerpiece. You could also write a small note on each guest's place card expressing your gratitude to them. We suggest small envelopes with their name on the exterior rather than a flat or tented card if you do this.
Get Interactive 
• Traditional touch: Typical Thanksgiving activities include watching football, playing board games after the meal, and simply talking.
• Creative twist: Organize a family talent show, a storytelling session, or a collaborative craft project. This encourages bonding and creates lasting memories. If kids are part of your Thanksgiving celebration, this is the perfect task to assign to them.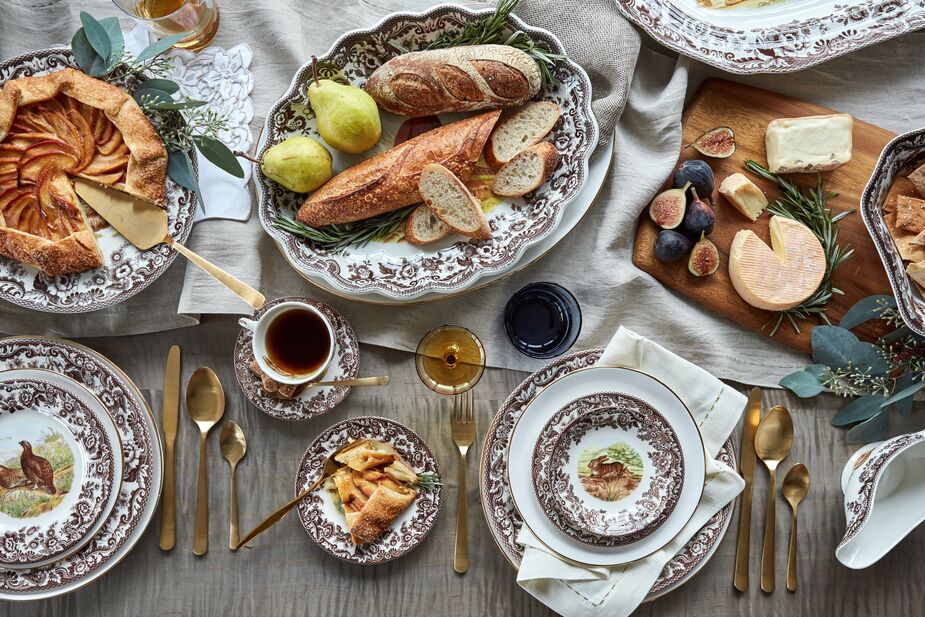 Serve Signature Cocktails
• Traditional touch: Wine and cider are arguably the most popular Thanksgiving drinks.
• Creative twist: Set up a loaded bar cart that you can easily move to different spots throughout the gathering and stock it with crafted signature cocktails inspired by fall flavors, such as a cranberry mule or a spiced apple sangria.
Embrace the Outdoors
•  Traditional touch: Thanksgiving is often celebrated indoors, but weather permitting, it doesn't have to be.
• Creative twist: Hosting an alfresco Thanksgiving in your garden or on your patio will provide a natural backdrop to your celebration. If you live somewhere too cold for an outdoor event, consider setting up just the bar outside, which will keep your drinks cool and make for a fun atmosphere. Don't forget to add a few throw blankets in case guests get chilly.
Send Them Home with Thoughtful Favors
• Traditional touch: Thanksgiving isn't usually associated with guest favors, but what better way to show your gratitude than with small gifts?
• Creative twist: Send guests home with tokens of appreciation such as miniature bottles of wine or sparkling cider. In our household, I send guests home with my signature pumpkin muffins!