Creating the right home office can take a lot of trial and error, especially if that home office is also your living room or bedroom. We've rounded up some of our favorite tips and tricks to help you craft the perfect home office for your apartment. Even if you live in a studio, there are things you can do to make your office feel much more like a haven than a headache.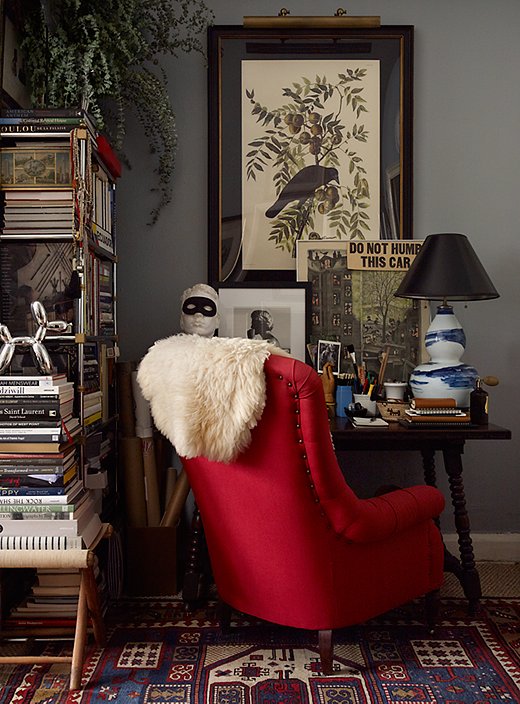 Seating Chart
If your office is also your living room, use seating that works for both. An oversize chair that draws you in for hours of reading can pull double duty as the same place you do hours of work. Beautiful chairs also add style to your office. Find a similar table lamp here.
Airy Lines
Bulky furniture takes up a lot of visual and physical real estate. Opt for something with cleaner lines and airier silhouettes to make a cramped space appear bigger. Here, we went with a slim midcentury desk and a demure chair to make it all feel a bit more open. Find the artwork here.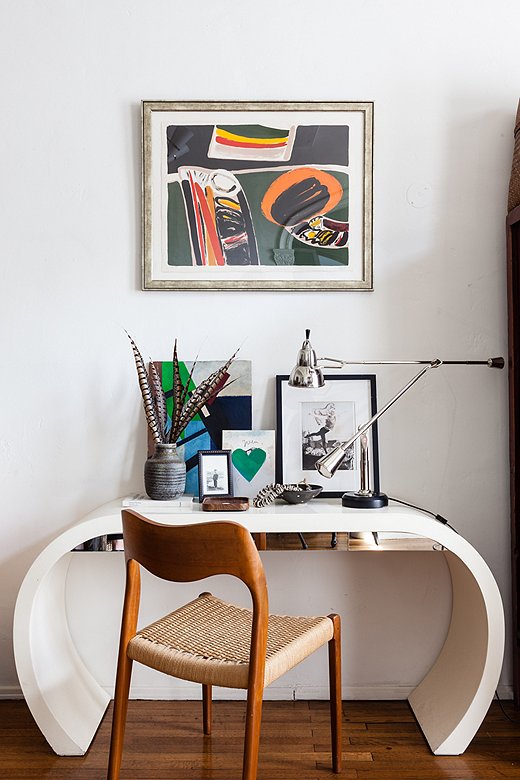 Sculptural Statements
Furniture can't really hide in a small space. Instead of covering it up, go for a statement piece that draws a lot of attention. This desk marries form and function beautifully with its sculptural style.
Go Slim
If space is at a premium, try leaving as much open floor footage as possible. Stick with desks that have slim profiles or go all in on a console table and style it up as your desk.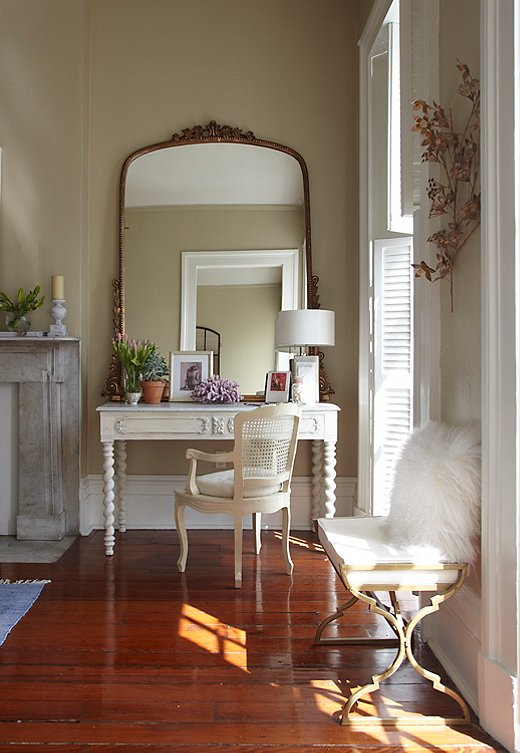 Mirror Magic
You know the old design trick of adding a mirror to make a space feel bigger? Lean a mirror up against the edge of the desk to visually expand the room. This is especially helpful if your office is also your bedroom/living room/kitchen.
Use Every Nook
If you're lucky enough to have an awkward nook or a bay window, use it! Here, designer Stacie Flinner removed the seldom-used window seat at her bedroom's bay window and replaced it with a desk. Find a similar garden stool here.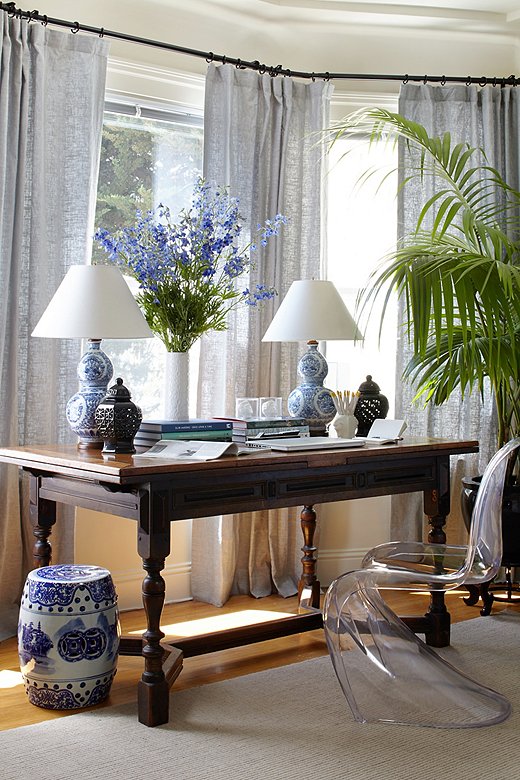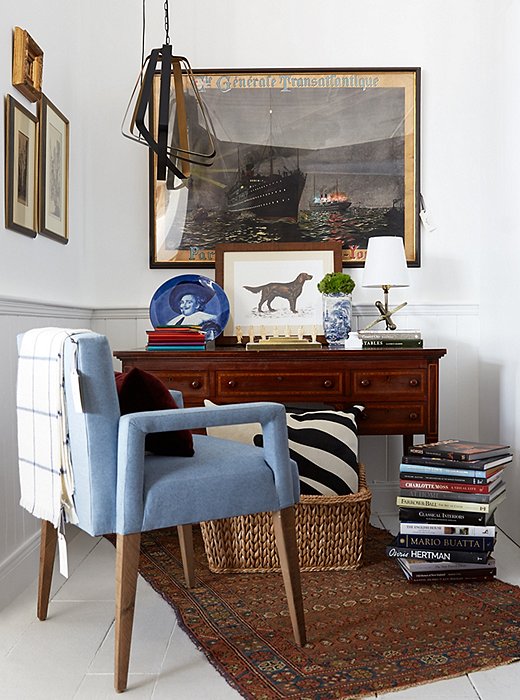 Gallery Moment
If you work in a particularly visual field, creating the perfect gallery wall might just be what you need to make your office pop. Arrange wow-factor pieces of art to draw people in. As an added bonus, pop storage bins under the desk as we did here for an extra space to hide your pillows and throws.