It's been nearly 30 years since celebrated decorator Vicente Wolf first settled into his light-filled 3,000-square-foot loft—previously an industrial sewing factory—in NYC's Garment District. Along with the plaster walls, the concrete floors, and the exposed sprinkler systems, the gallerylike white backdrop has remained unchanged over the years. "I wanted it to be a canvas for the things that are inside of the apartment," says Vicente. It was this simple yet purposeful gesture that set the stage for a home that is light, airy, and constantly evolving, thanks to new shipments of antiques from destinations ranging from Indonesia to Belgium. We stopped by recently to talk collecting, decorating, and loft-style living with this man about town.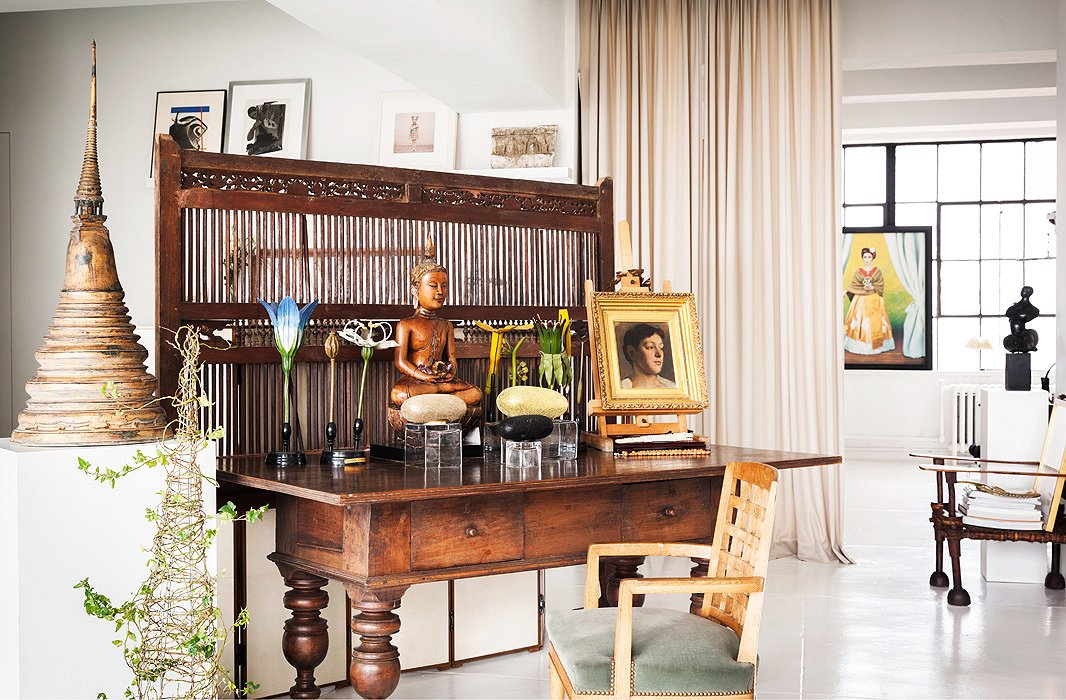 A Mix-and-Match Mélange
An intrepid traveler as well as a renowned photographer, Vicente is a master at channeling his wanderlust and artful eye at home. Antiques, ornamental models, religious relics, and beautiful miniatures often find themselves in unlikely company with one another. Design styles, periods, and pedigrees are combined with a refreshing degree of abandon. "It's all instinctually done," he says. "It's about visually seeing something that is pleasing." Case in point: Just off his entryway, a 1940s French chair, a stupa, and a fragment of a 19th-century portrait that he picked up in Prague live together in decorative harmony.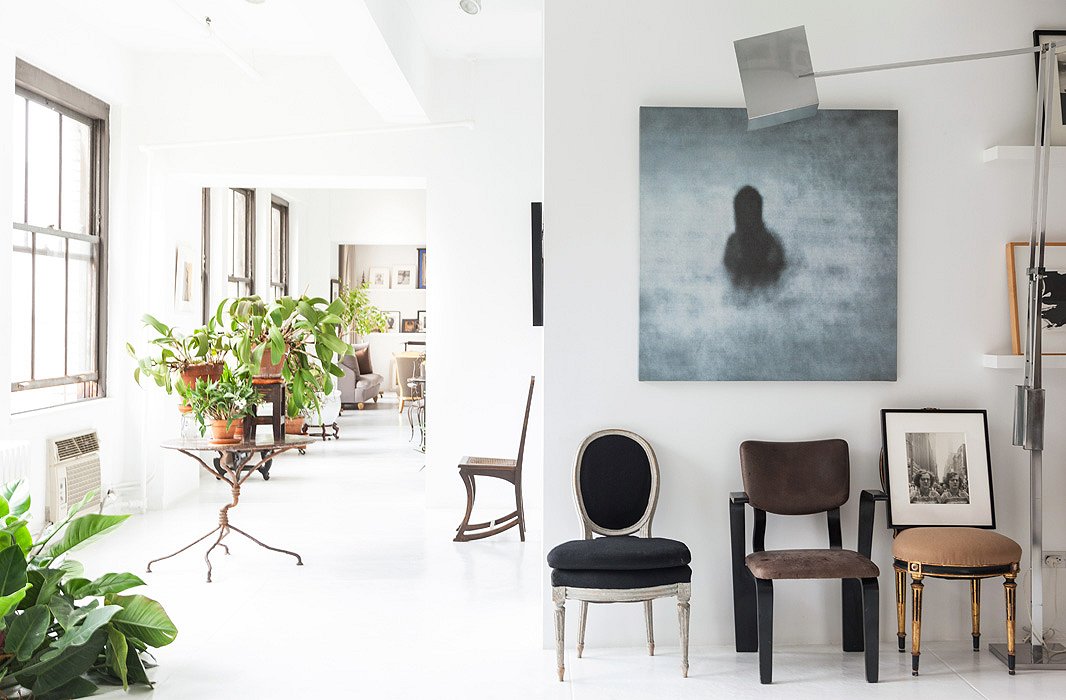 The Consummate Collector
"I've always wanted my space to have a sense of transition—that things are there, they look good together, and then something else comes in," Vicente says of his constantly evolving vignettes. Nevertheless, select pieces have managed to find their way into his permanent collection—most notably, Vicente's mismatched vintage European chairs off his entryway, situated in a tidy, almost museumlike row. As for the enviable collection of 21st-century art and photographs on display throughout his home on simple ledges, the placements may change on the regular, but his areas of interest prove more consistent. "Most of my photographs are Surrealist, Italian Futurist, and Russian avant-garde," he says.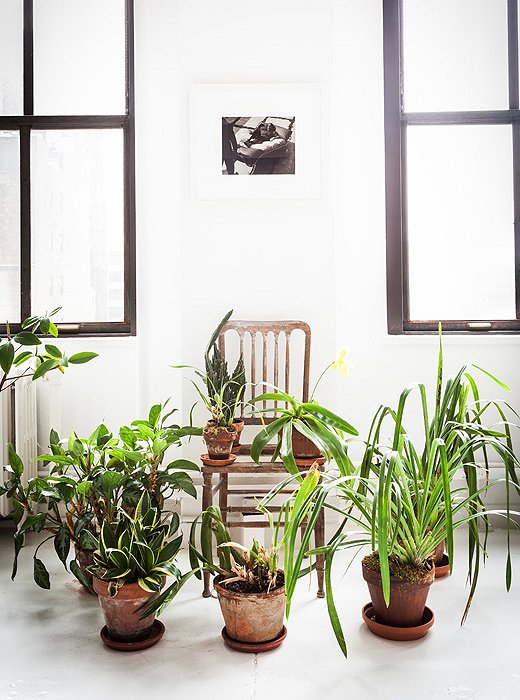 Life Without Boundaries
While known for favoring a somewhat restrained color palette, Vicente's designs are far from restrictive. His own open-floor living style is the best testament to his unencumbered approach to decorating. "I'm someone who doesn't put borders when it comes to design," he explains. "Everything is floating in here because this space is a very large square room. So the space inspired that. And I like that it gives a sense of an unconventional quirky environment."
I like things floating within a space. I think it points out the air, the negative space. I like walking around these objects.
Taking a Test-and-Learn Approach
Whereas pure instinct is what guides Vicente when it comes to design and collecting, fearless curiosity is what fuels his finesse. "I experiment," Vicente explains. "I see my apartment as my studio and creative lab, and I try to use it as a place where I can try out ideas, and I look at different combination of things." That watchful understanding of balance, combined with an eye for experimentation, is apparent throughout the space. "It's a mixture of designs—the industrial table with the 18th-century console," he says. "There's not an importance in hierarchy. It is just spontaneous evolution."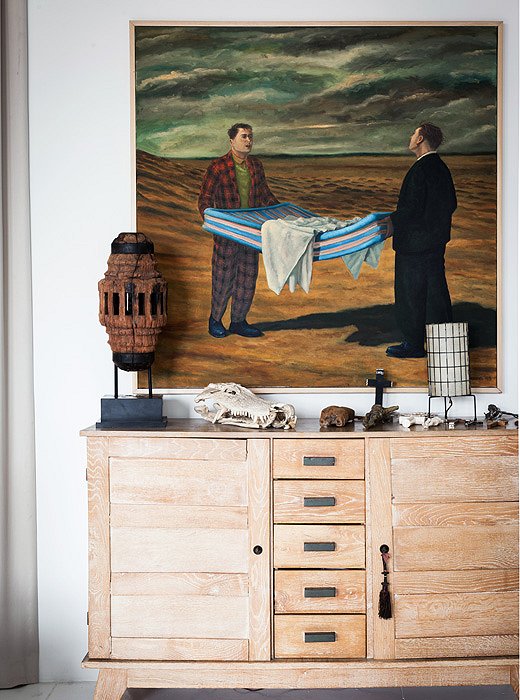 I'm a wide traveler, so things are always getting sent back from trips that get incorporated. Everything I bring in are things that I love.