"Nothing changes a space like wallpaper," says Becca Roderick, One Kings Lane's director of interior design. The power of wallpaper is in its ability to create a mesmerizing, unending pattern. Very few people know more about how to create that trick of the eye than artists.
That's why we partnered with four of our favorite artists to create our latest wallpaper collection. Their designs are whimsical, classic, and everything in between. Read below to learn about the artists behind the collection.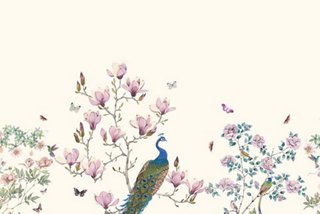 Gabby Malpas
---
Maximalist leanings and a deep connection to heritage drove Gabby Malpas to become an artist. A Chinese adoptee raised by white parents in New Zealand, Gabby challenges the centuries-old tradition of chinoiserie—a westernized interpretation of Chinese art—with her own narrative. A visit to Southeast Asia in 1988 began a lifelong love affair with the region. "Throughout the years, I returned many times to various countries and also started researching the history, art, culture, food, and customs of the region," she says. It was like "trying to piece together the intricate jigsaw of a life that I might have had." With the help of fellow artists Babu Prakash and Aylie McDowall, Gabby created wallpaper patterns that perfectly encapsulate her modern take on chinoiserie.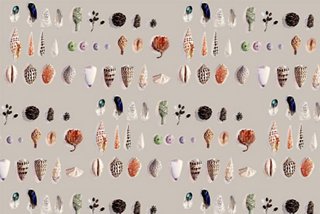 Helen Ström
---
Parisian by choice and Swedish by birth, Helen Ström uses watercolors to create a record of collected items and vistas that captured her interest. "I was born in Sweden, a country where people are very concerned about living close to nature. It's like the DNA that never leaves you," she says. "Even living in Paris, my DNA and life's experiences are influencing my paintings."
Each of the patterns in her collection draws from that innate connection to nature. Her Nature Array pieces hold a special place in her heart. "I spent my childhood by the sea," she says. "Some of my best moments in life are when I can go diving and look for seashells. I love their beauty and creative differences. The excitement I feel when finding a beautiful and empty seashell is like what I imagine finding treasure to be."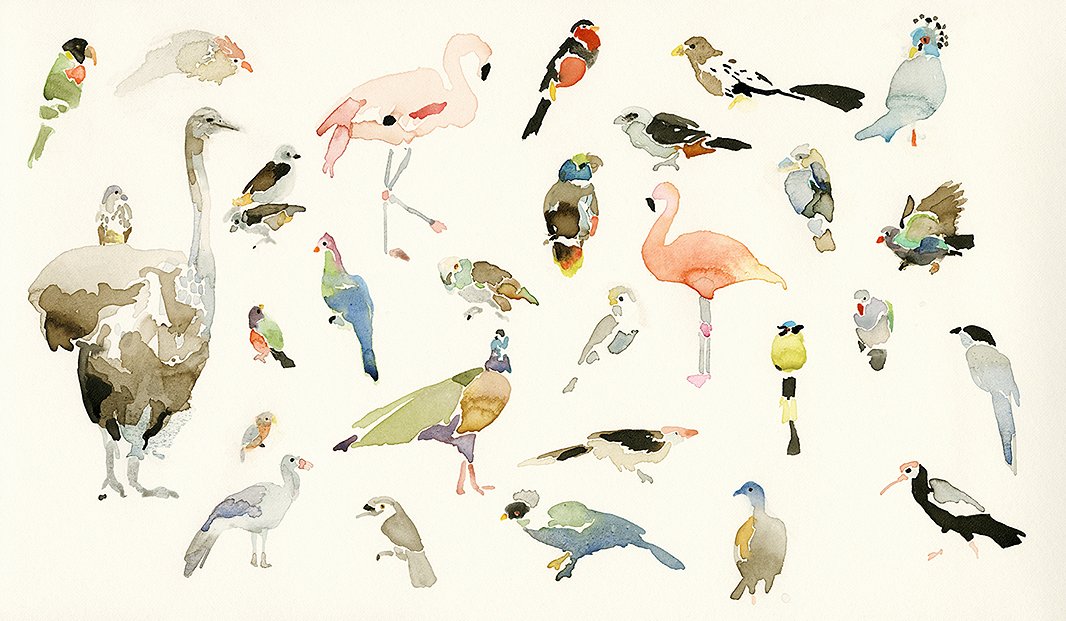 Mary H. Case
---
For artist Mary H. Case, the natural world provides an endless (and ever-changing) source of subject matter. Born in Gulfport, MS, Mary now lives near Houston with her husband and two daughters, and her work references both the misty Southern wetlands of her childhood home and the expansive fields of the Texas countryside.
Her wallpaper collection features six nature-based patterns. From birds to botanicals, there is a little something for everyone in her selection. A favorite of Mary's is the Bird Chart pattern. Available in three scales, it's a vibrant watercolor interpretation of birds from her local zoo that is also available exclusively at One Kings Lane as a framed print.
Vikki Chu
---
The world of Vikki Chu is a whimsical one. The Brooklyn-based illustrator and book-cover designer is known for her expressive use of color and architectural references. Her work reimagines the world around us through a softer lens.
Each pattern in her exclusive wallpaper collection is a world unto itself. You can travel 20,000 leagues below the sea with her Fish Wallpaper or be transported to a far-off land with her Palace Courtyard Wallpaper. If you fancy something a little more traditional, you can also opt for her moody Black Forest Wallpaper.