For the third year in a row, we consulted the stars to find out what decor decisions you should consider in the year ahead based on your zodiac sign. Even if you're a skeptic—or prefer looking to tea leaves or the lines of your palms for direction—you're sure to find some inspiration here.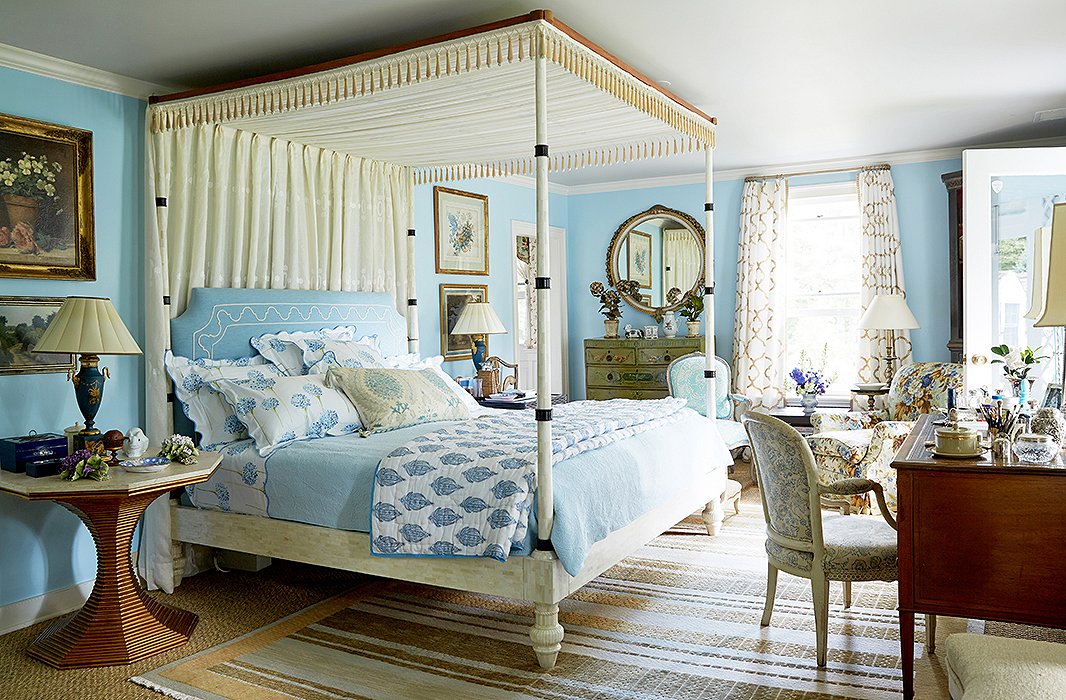 Aries (March 21-April 19)
Last year was a time of growth, exploration, and learning for you; this year all that work will pay off both professionally and personally. Be sure to make the most of it: If your efforts culminate in a raise or a promotion (or both!), invest in something classic: a chesterfield sofa, a hand-knotted rug, or a canopy bed that will last for years, if not decades.
Taurus (April 20-May 20)
Opportunities abound for Taurus this year. You'll have much to celebrate, and an expanding social circle to celebrate with. Now's the time to upgrade your entertaining essentials; a half-dozen mismatched dinner plates and scratched tumblers won't cut it anymore. The same goes for the hand towels and soap dish in your powder room that have seen better days. Step outside your comfort zone and opt for something with a bit of pattern or color.
Gemini (May 21-June 20)
Nesting isn't a term usually associated with on-the-go Gemini, but 2020 is going to be such a hectic year, you'll find yourself taking comfort in quiet evenings in. Make your home a haven. Pamper yourself with the plushest throws, the softest bedding, artwork that inspires serenity, and home fragrances that enwrap you in a sense of calm (lavender can't be beat for that). As with Taurus, your career is going to ramp up near the end of the year, so relish your downtime while you still have some.
Cancer (June 21-July 22)
Change is good: Keep this in mind, because you'll be enjoying a lot of it this year. Some of these changes you will have little control over, so you'll want to take charge of what you can. If there's a room in your home you've been longing to make over, now is the time. (One Kings Lane Interior Design can get you started.) Don't have the desire or budget for a major overhaul? Even something as simple as swapping out the pillows on your sofa or your bedside lamps can make you feel like a boss.
Leo (July 23-August 22)
Leo thrives when busy, so this year will be one of your best yet. New career challenges (which you'll rise to, of course), new learning opportunities, new volunteering experiences to provide fulfillment, maybe even new romantic, platonic, or familial relationships… There's so much happening, even your indefatigable sign might get exhausted. Force yourself to slow down, especially during the second half of the year. A new headboard, nightstands, or sheets might encourage you to go to bed early on occasion, while some cookware that's as beautiful as it is functional (we're big fans of Staub pots and Miyabi knives) will spur you to savor time spent preparing healthy meals.
Virgo (August 23-September 22)
This year is your opportunity to loosen up, not strive for perfection every moment of the day, and try something new. If your leisure activities lean toward the cerebral (art museums, reading), give camping or hiking a go. If you celebrate special occasions at a favorite Italian restaurant, try a new Brazilian or Burmese eatery. And if your home is decorated primarily in quiet neutrals, bring in some color. Start small with a vibrant artwork for the hallway, say, or a lavishly patterned vase. You can always work up to a bold contemporary rug or a purple accent chair.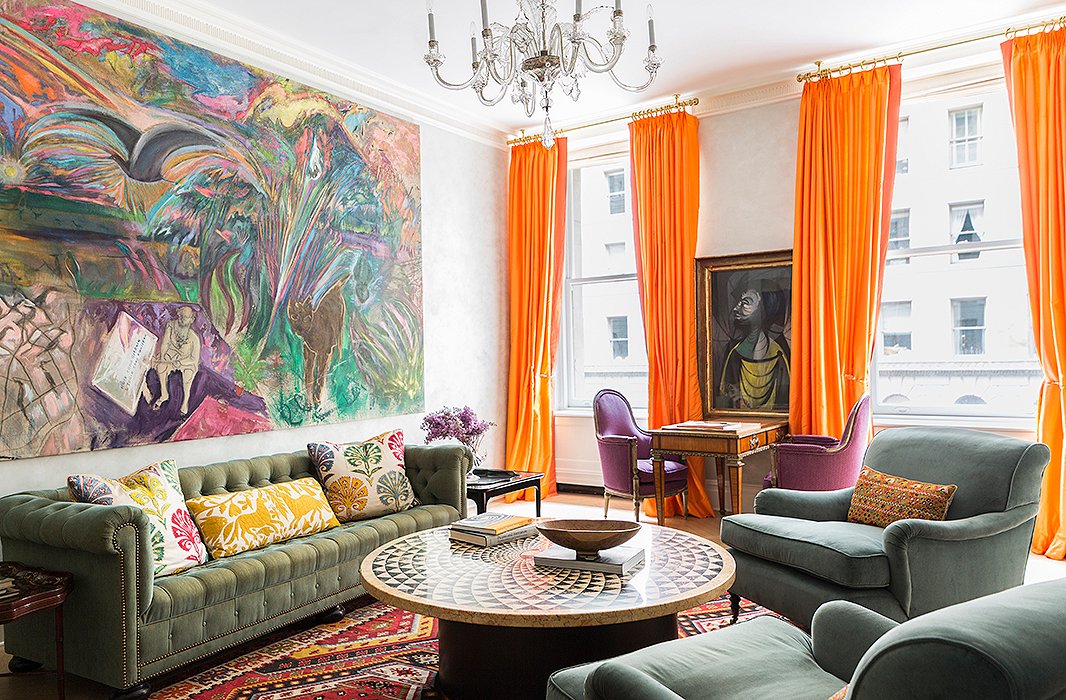 Libra (September 23-October 22)
Libra's professional and personal lives will finally be in perfect balance this year (hooray!). Your home should reflect that balance. Opposites attract, and in decor opposites are quite attractive when used to balance each other. If minimalist modern furnishings dominate your decor, start a collection of vintage majolica or layer a Moroccan rug atop your simple sisal. On the other hand, if your home resembles a rustic lodge, introduce some abstract art or even a crystal chandelier. You're far from one-note, and your home should be too!
Scorpio (October 23-November 21)
Feeling in a rut? Fortunately you'll be brimming with energy and enthusiasm to make positive changes in your life this year. Whether that means training for a new career, giving free rein to your creativity, or ratcheting up your relationships to another level is up to you. Don't be hasty, however; spend the first few months of 2020 considering your options, then spring into action. While you're at it, make some positive changes to your environs. Replace that battered DIY bookshelf with a new one; purge the vases your ex gave you back in the day for something that's truly your style.
Sagittarius (November 22-December 21)
Unlike some other signs, Sagittarius thrives on change, and in the second half of 2020 your finances will allow you to indulge in some great ones. So stop putting off that major decorating project. Wallpaper your bedroom in a sunny tropical motif, replace your builders-basic kitchen cabinets with open shelving and standalone cupboards, rip up the wall-to-wall carpeting in your den that you've always hated and replace it with flooring topped with family-friendly flat-weave rugs. In other words, go for it!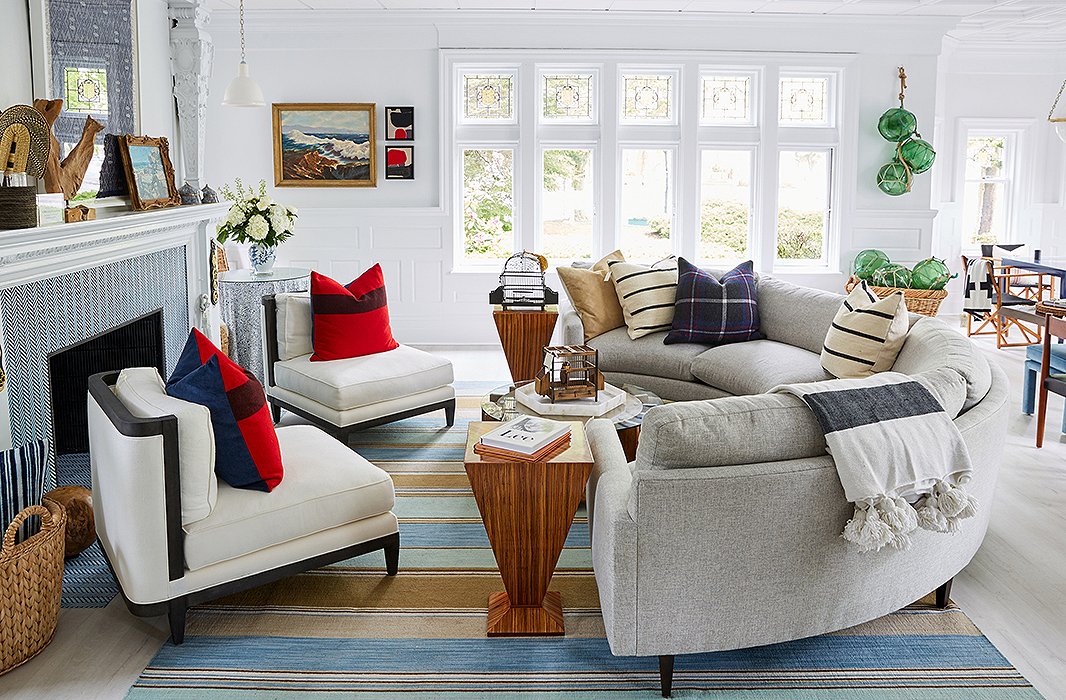 Capricorn (December 22-January 19)
The typical Capricorn tends to be disciplined bordering on rigid. In the home, that likely translates to lots of straight lines, plenty of storage containers, and a horror of disorder. There's nothing wrong with that, but this is a good time to consider adding a bit more warmth and softness to your surroundings. A round ottoman or occasional table will bring welcome (and welcoming) curves to your living room, while artisanal (read: intentionally imperfect) serveware will make your table even more inviting. And consider layering in a bit of vintage patina, such as an antiqued mirror or candleholders with the edges worn smooth, for the perfect dash of imperfection.
Aquarius (January 20-February 18)
The good news: Your finances will take an upturn this year. The not-quite-as-good news: You probably won't see that upturn until after the summer. In the meantime, draw up a budget and do your best to stick to it (not an easy task given Aquarius's spontaneity). You can still allow yourself treats, but make them smaller ones: new place mats for your next dinner party, silk slippers for evenings in, a lampshade to give your lighting a makeover…
Pisces (February 19-March 20)
The typical Pisces is hypersensitive to his or her surroundings. So make sure your home really is a place where you can recharge, restore, and rejuvenate, especially as this year could be a bit tumultuous. This doesn't necessarily mean redoing your home in serene neutrals and pastels (though if that's what makes you happy, go right ahead!). Hew to William Morris's quote "Have nothing in your house that you do not know to be useful, or believe to be beautiful." Purchase a lifelike faux floral arrangement so that you can enjoy blooms year-round, or add a charming small artwork in your bathroom to brighten you up as you get ready for work in the morning. What's important is that you surround yourself with things you love.