The bedside table is an immensely useful piece of furniture, serving as a landing spot for books, reading glasses, water, and any other essentials you might need before turning off the light. But not all spaces are suited for a conventional nightstand. Perhaps you don't have enough room for both a dresser and a bedside table. Maybe a petite storage ottoman is the only piece that will fit in your small space. Or perhaps you simply want to mix it up with a more unexpected design. Fortunately, nearly any piece of furniture with a flat surface can be used as a bedside table. Read on to discover our top alternatives and to see which one is right for your space.
The Adventurous Accent

Nod to your globe-trotting tendencies with an antique trunk—or a stack of several vintage suitcases—as your bedside table. You'll want to make sure they've got some weight to them so they don't topple over, so try stowing away out-of-season clothing or decor to keep them grounded (a stylish storage bonus!).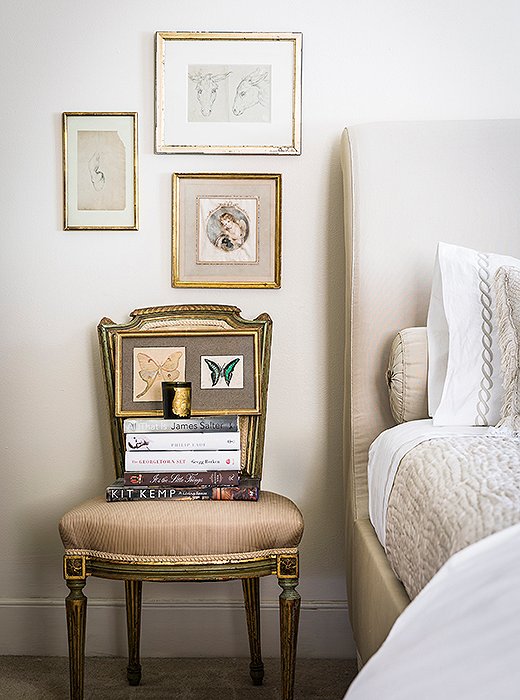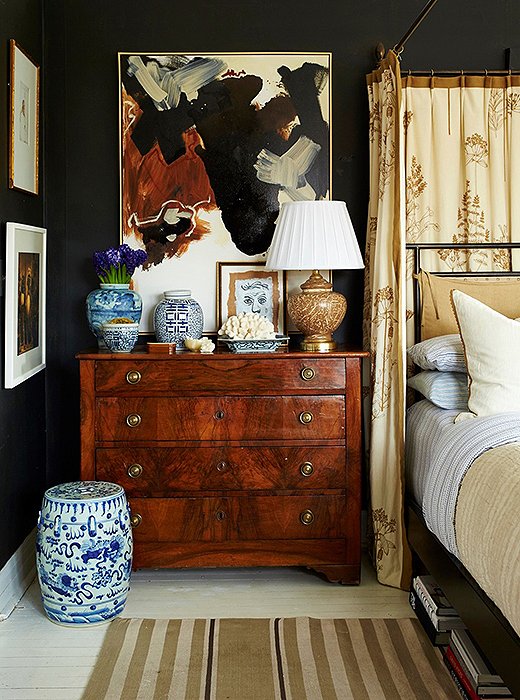 The Chic Seat
A side chair isn't the most storage- or space-friendly alternative to the classic nightstand, but it makes up for that with plenty unexpected charm. Try stacking a few coffee table books on the seat to create a stable surface for a petite lamp, reading glasses, and other bedside essentials.
The Storage Space
A dresser used in place of a bedside table can work in any size bedroom, but it's especially great for smaller spaces that might not have room for both pieces. Since dressers tend to be taller than the typical nightstand, be sure to take careful measurements to make sure the height feels right for your bed (a couple of inches above the mattress is a good rule of thumb).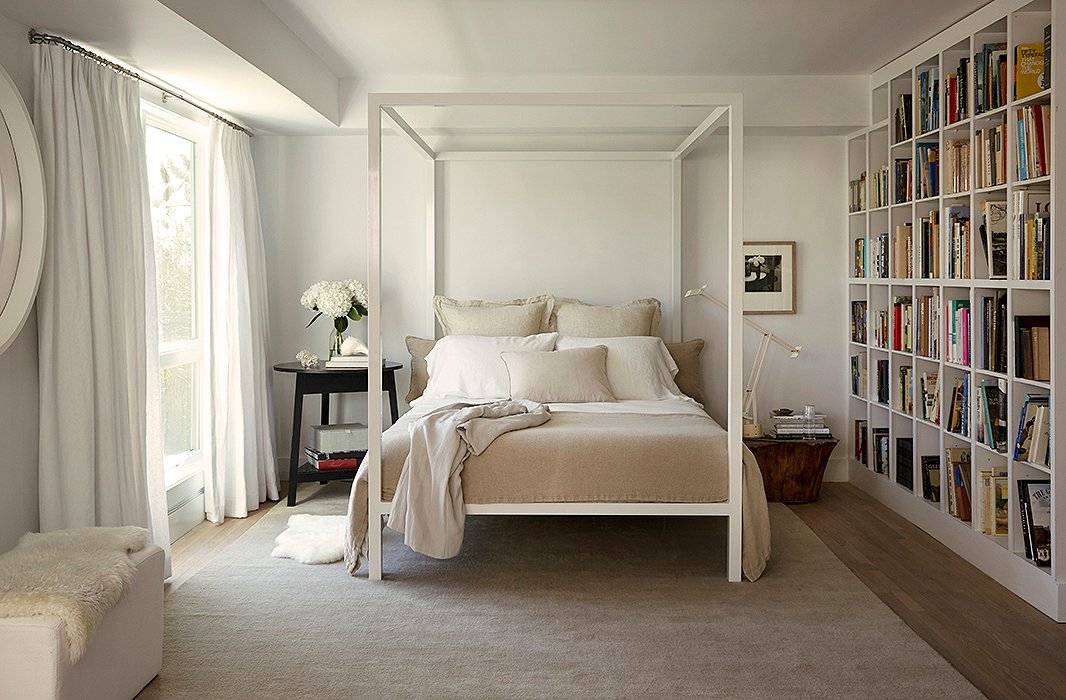 The Find from Nature
For a sculptural take that brings the beauty of nature indoors, consider a tree-trunk table (or a faux-bois version) in place of a classic nightstand. If you opt for a lower-slung style like the one above, consider adding a taller table lamp to ensure you'll still get plenty of reading light in the evening.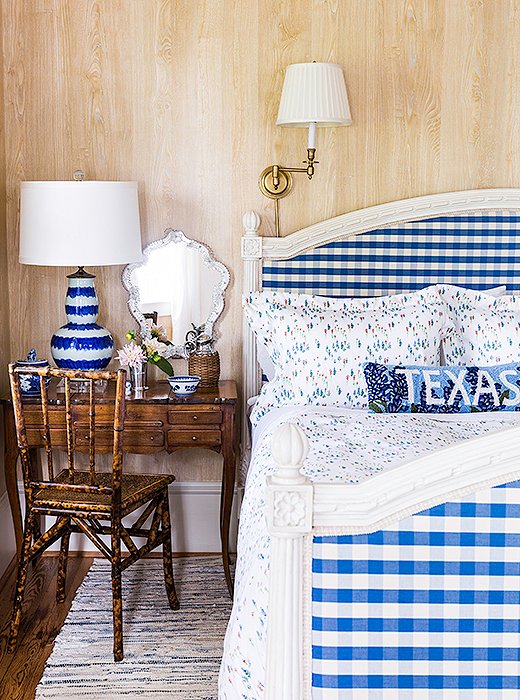 The Double-Duty Desk
Desks sit at just the right height to function as bedside tables, serving as a double-duty piece whether you're in bed or hard at work. The ample surface area lets you really spread out, and many desks offer drawer space too. This is an especially great option for kids' rooms that might not otherwise be able to accommodate a homework spot.
The Wheeled One
The bar cart comes out of the living space and into the bedroom, ditching libations and glassware for stacks of books, lamps, baskets, and anything else you might want to keep close at hand. We love that most bar carts have two levels, making them a practical and roomy alternative to a traditional nightstand.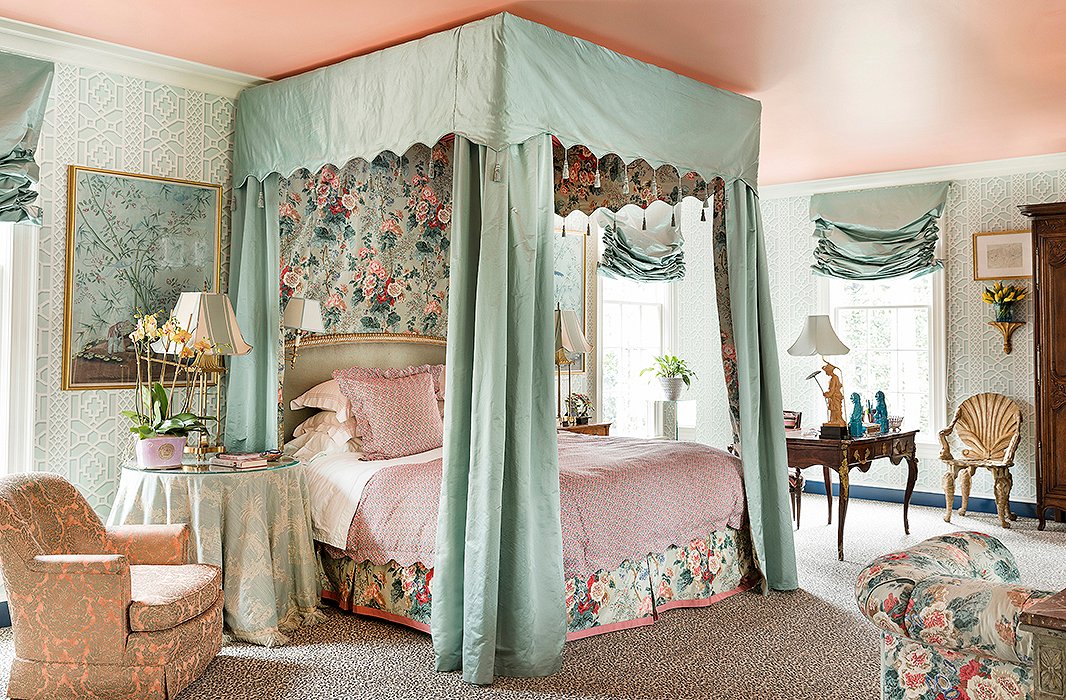 The Dressed-Up Design
The skirted table is a more ladylike alternative to the nightstand—plus you can sneakily store small items underneath the skirt and out of sight. We love skirted tables so much that we created our own exclusive collection, but you can also have a skirt custom-made to fit a round table you already own.

The Little Library
Bookshelves, whether towering or low-slung, provide a well-read substitute to the bedside table. If you're using a taller style, be sure to reserve some shelf space at bedside height for your nighttime essentials, and consider adding a sconce if the shelves can't accommodate a lamp. We particularly love this option for kids' rooms, since it makes books easily accessible and encourages bedtime reading.
The Soft Spot
Moroccan poufs, stools, and ottomans of any size (especially those with storage) make perfect small-space nightstands. As you would with a chair, try placing a stack of books on top to create a smooth and sturdy bedside surface.
The Tower of Tomes
Stack enough sturdy books on top of each other, and you can build a nightstand without any tools or carpentry skills. If you're using books of different sizes, be sure to put the largest at the bottom for maximum stability—but make sure the books at the top are large enough to fit any bedside must-haves.

The Store-All Solution
Consoles and sideboards get the most love in the living and dining rooms, but there's no reason they can't be used in the bedroom too. A smart solve for spaces that lack a closet, they can store anything from spare sheets and towels to shoes and scarves.