Think chandeliers are only for grand ballrooms? Think again. Chandeliers come in myriad styles and sizes to provide glimmer and glamour to any room. Below are tips to help you choose the ideal chandelier for every space.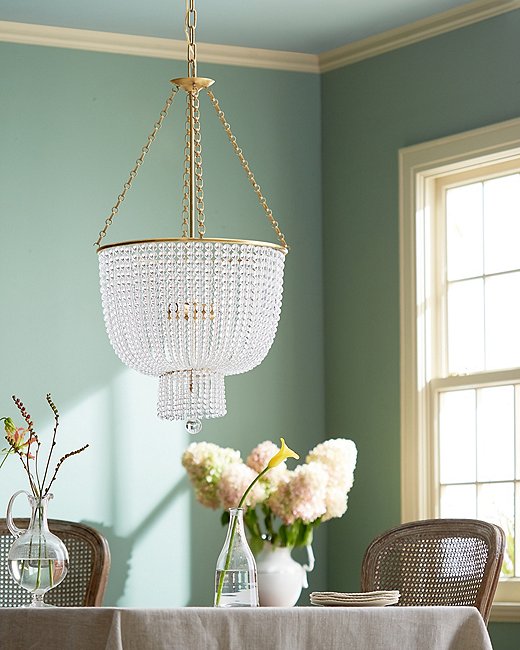 In the Dining Room or Kitchen
Especially in a dining room, you don't want a chandelier to take attention away from the fabulous food or sparkling conversation. So consider the scale of your fixture as much as the design and the materials when making your selection.
Tip: The width of your chandelier should be roughly half the width of your dining table. If your table seats 4-6 people, look for a fixture with a diameter of 20″-24″ ; for a table that seats 8-10, try a chandelier diameter of 30″-36″. Likewise, leave 30″-32″ inches between the bottom of your chandelier and your table or counter, so that people have a clear sight line when eating or conversing.
In Rooms with High Ceilings
A room with a high ceiling all but shouts out for an elaborate chandelier. To make the most of the room's beautiful proportions, hang your fixture higher than the tallest piece of furniture.
Tip: In a room with a two-story or double-height ceiling, the chandelier looks best when hanging 10′-11′ above the floor.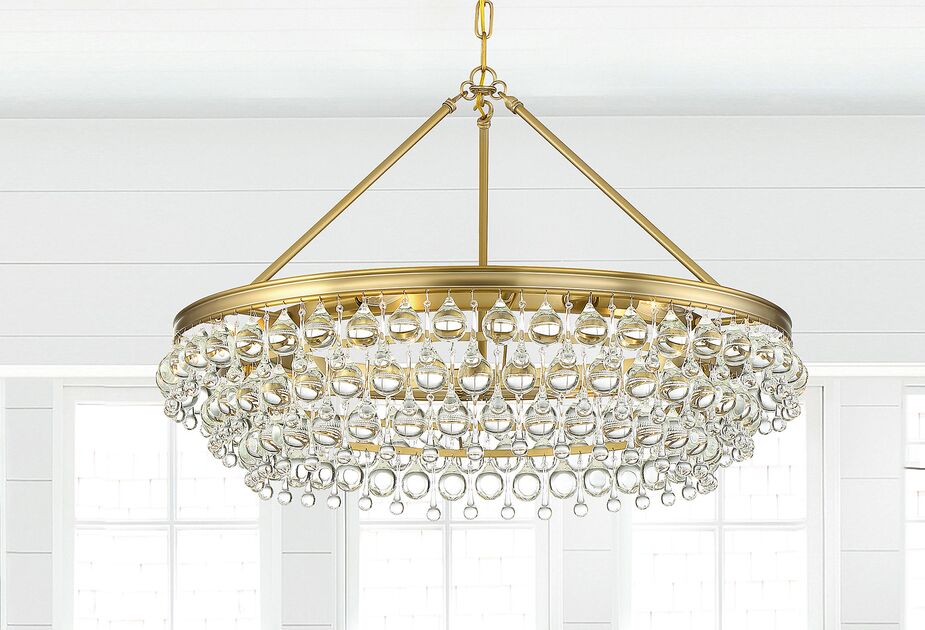 In Small Spaces
Adding a dazzling chandelier to a petite, informal bedroom, bathroom, or mudroom is an effortless way to breathe new life into the room.
Tip: To find the optimal chandelier width, add the length and the width of the room in feet. For instance, if a room is 12′ long and 14′ wide, that comes to 26'—and means your ideal chandelier width is 26″.