As 2019 comes to a close, we're looking back on some of our best social media moments of the year. We travelled all over the world and shared some beautiful interiors with you over the past 12 months. Did your favorites make the cut? Check them out below and then follow our Instagram to see more of our social content in action.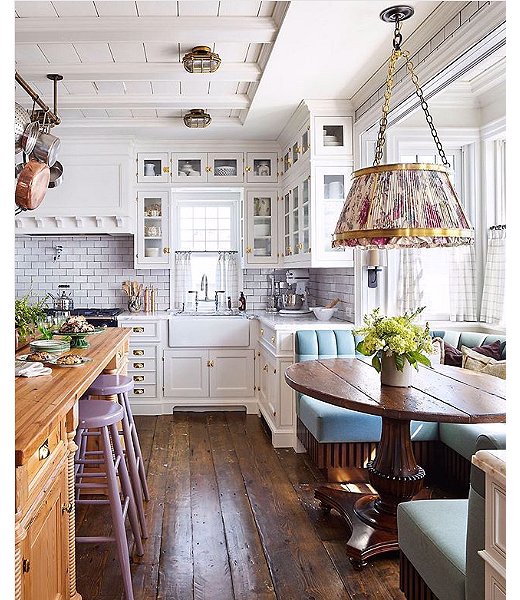 We're still swooning over this stunning kitchen in the home of Philip Mitchell. Check out the story here.
When a young couple decided on a house with good bones but a dated look, they called on Paloma Contreras to help them transform it into a stylish place for their growing family. Read the full story here.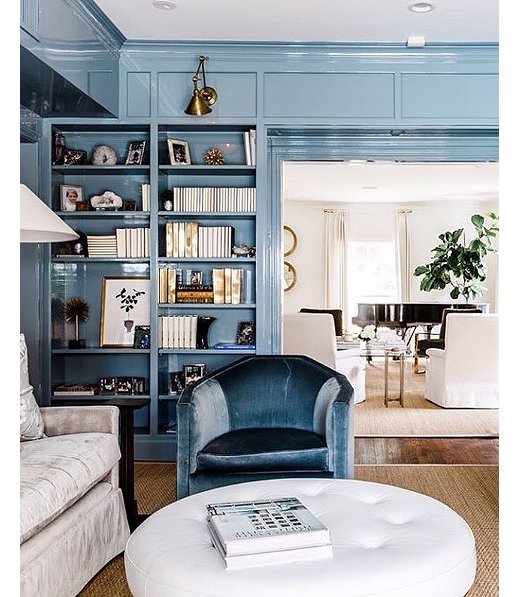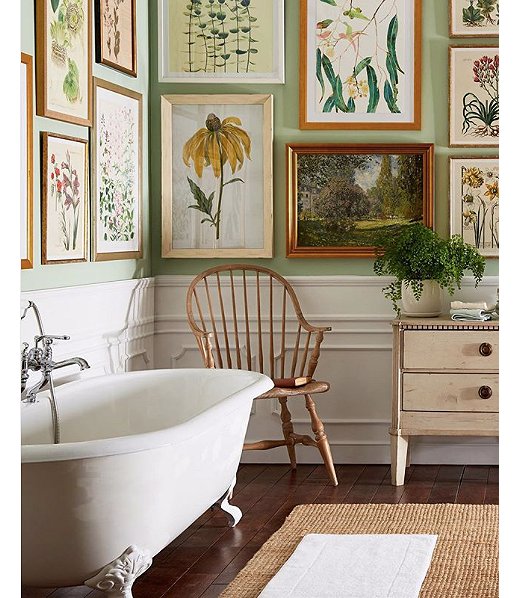 Nature is full of wondrous beauty—from the elegant curve of a leaf to the soft petals of a flower in bloom. Shop our collection of botanical artworks, including one-of-a-kind vintage treasures, here. 
For someone with no formal training—and a previous career as a choreographer—interior designer Jeff Andrews has certainly had a great amount of success in the design world. He counts a host of celebrities as clients (actress Kaley Cuoco, several Kardashians), has created collections with top brands, and released his first book, The New Glamour: Interiors with Star Quality. We sat down with Jeff to get his take on what he calls the "new glamour," sprucing up utilitarian spaces, working with celebrity clients, and more. Check out the story here.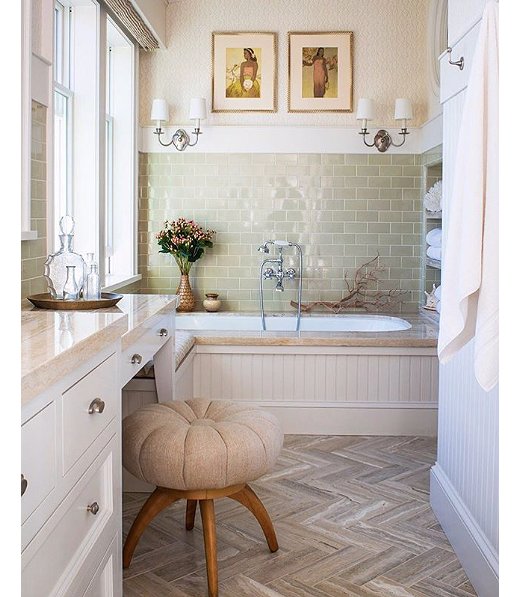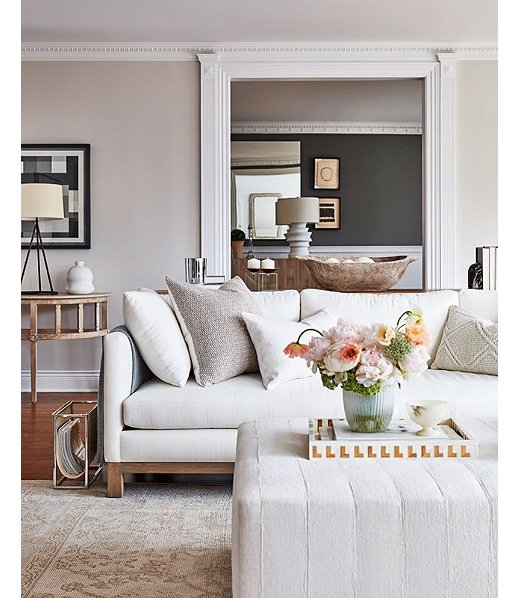 Believe it or not, this space filled with lovely light neutrals belongs to a family with young children! A request for a space awash in whites and other pale tones didn't stop One Kings Lane Interior Design from meeting the need for the room to be family-friendly. Check out our interior design team here to learn more about the work they do. 
We know it can be daunting to fill a large empty wall. To help you create an arrangement you'll love, we've gathered an array of artwork, mirrors, wallpaper, and more—all perfect for mixing and matching in any room. Shop the look here.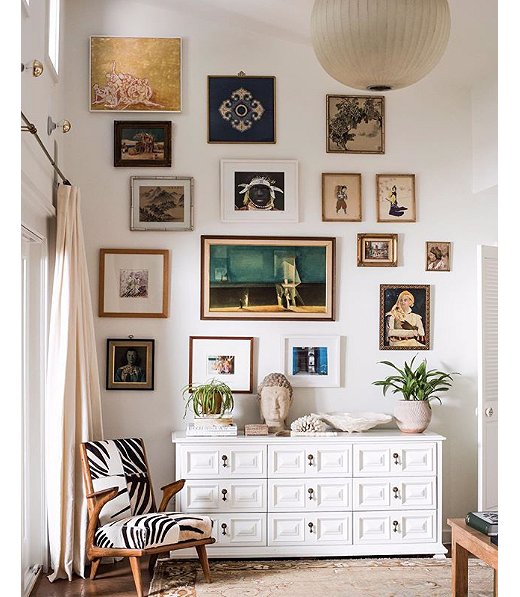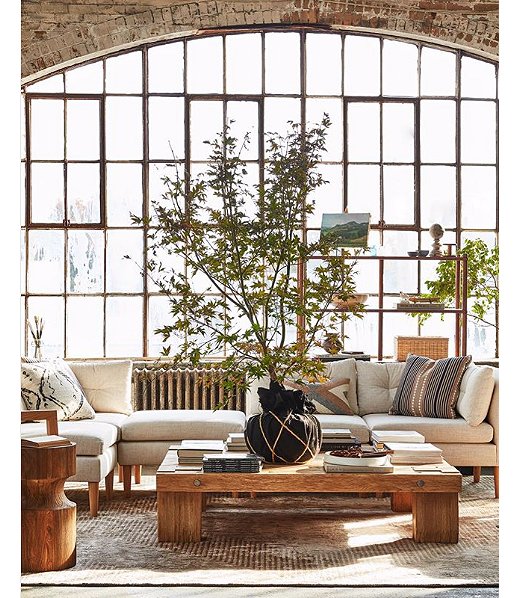 The decor trend we dubbed Rustic Sophisticate taps into the craving for simplicity and serenity. We're entertaining and working more at home and putting an emphasis on "refined utilitarian"—functional pieces that are also worthy of display. A juxtaposition of organic and urbane, rich yet muted colors, and patterns inspired by nature distinguishes the look. Want to add the Rustic Sophisticate look to your home? Read the story here.
If you're not blessed with an excess of square footage, decorating—and making your space feel truly livable—can be a challenge. The shortage often results in focusing on the practical instead of the pretty, which is less than ideal if you're a design-lover like us. Fortunately we've got an abundance of visual tricks and product picks to magically expand the look and feel of your space. Check out our tips here.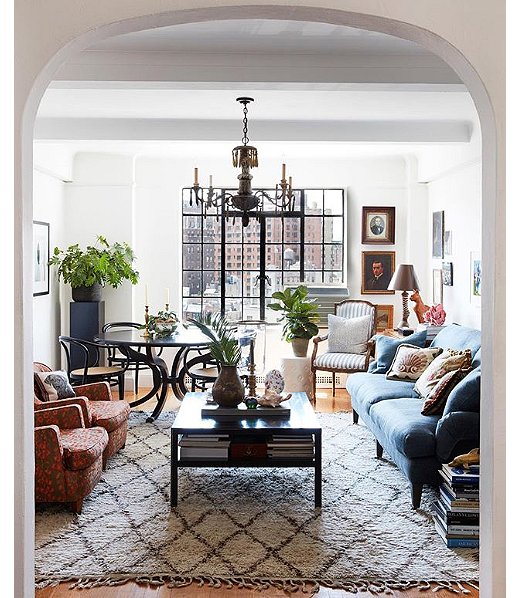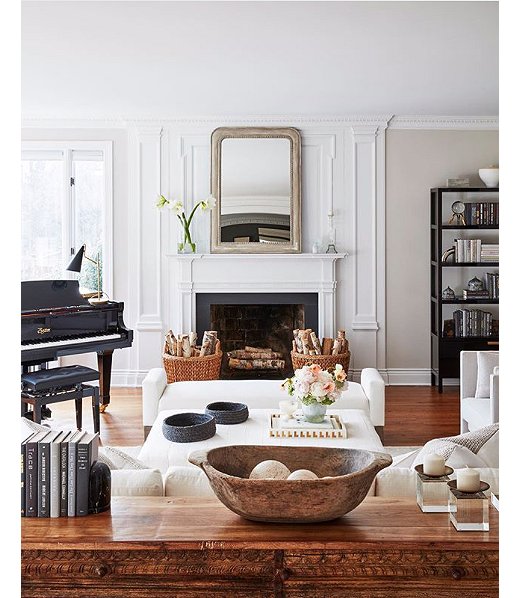 When Emily Garrett and her husband purchased a new home, they had more than a few items on their decorating to-do list. So Emily turned to One Kings Lane Interior Design to mastermind the project. Once the vision for the space was solidified, Emily's designer set to work pulling together furniture, accents, and vintage finds to create a comprehensive 3-D rendering of the room. "I'm in love with the room," Emily says of the finished space. "Every time I pass by, it imparts this little moment of zen. Even my husband has been outspoken about how happy he is with it. It's beautiful, it fits our family, and it's functional. Next we're doing the master bedroom—I can't wait!" Learn how you can work with our interior design team here. 
Love the style of this eclectic and warm Brooklyn brownstone? Shop the look here!