With the coming of a new year we decided it a good time to look back at the high style 2018 had to offer. Below, we give you six of our favorite home tours worth revisiting. From a chintz-filled Southern beaut to a sleek downtown duplex, there's surely something to inspire all.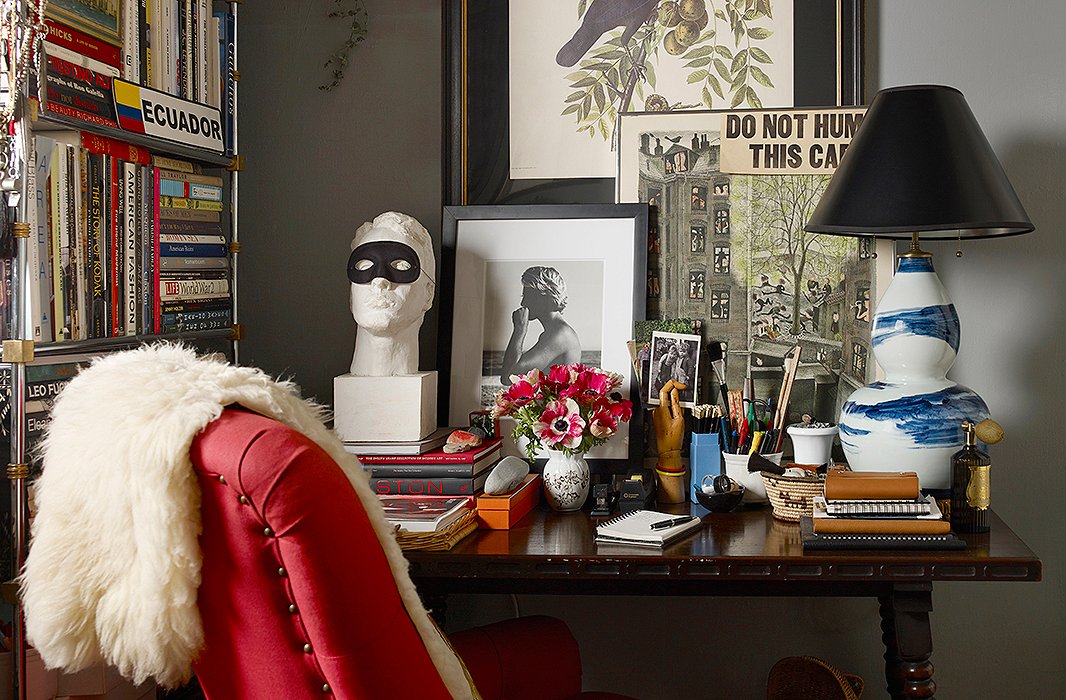 Marvelously Mixed and Matched
"It's not theme-y," says menswear designer Michael Bastian of the New York City apartment he's called home for more than two decades and now shares with husband Mike Vasquez. "And it doesn't look done either." Michael first toured the 650-square-foot West Village walk-up in 1995 and leased it on the spot. "They're going to have to carry me out of here," he says—and one can easily understand why. Centrally located in the same neighborhood as the homes of Julianne Moore and Sarah Jessica Parker, it is one of those rare rent-controlled gems so well suited to its inhabitants that it's difficult to imagine anyone else living there. Most everything in the apartment was chosen by Michael (Mike moved in when the couple married last June), but given that their tastes are so similar, it's safe to say that the overriding aesthetic is reflective of them both.
Words of wisdom: "You work around it, you kind of preserve it, and then weirdly enough you end up falling in love with it."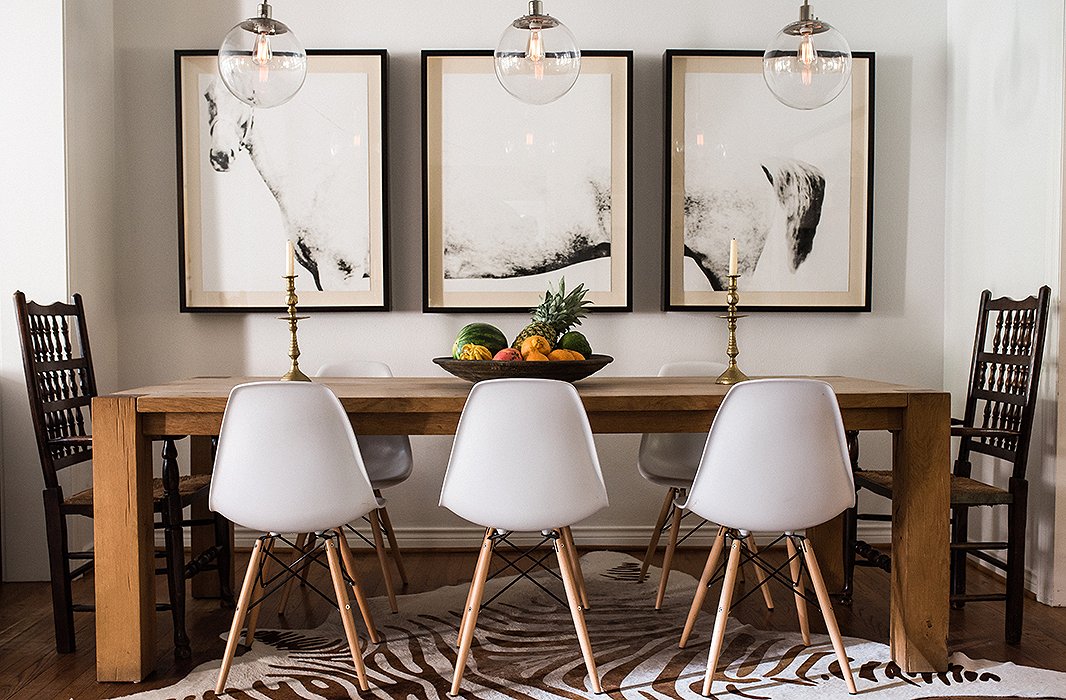 A Layered Lone Star Look
Gaia founder Paula Minnis's Dallas home is an apt reflection of the life she's chosen to live. She's spent the past four years filling the rambling ranch property—with enough space for Paula, husband Todd, and four children to coexist comfortably alongside two cats and a dog—with the things she loves most. Layers of textiles, art, and objets create a global mix that lends even the sleekest of anchor pieces (for instance, an acrylic console) a bona fide warmth.
Words of wisdom: "I've gotten better at living lighter—clearing out the clutter and purging whatever no longer feels close to my heart."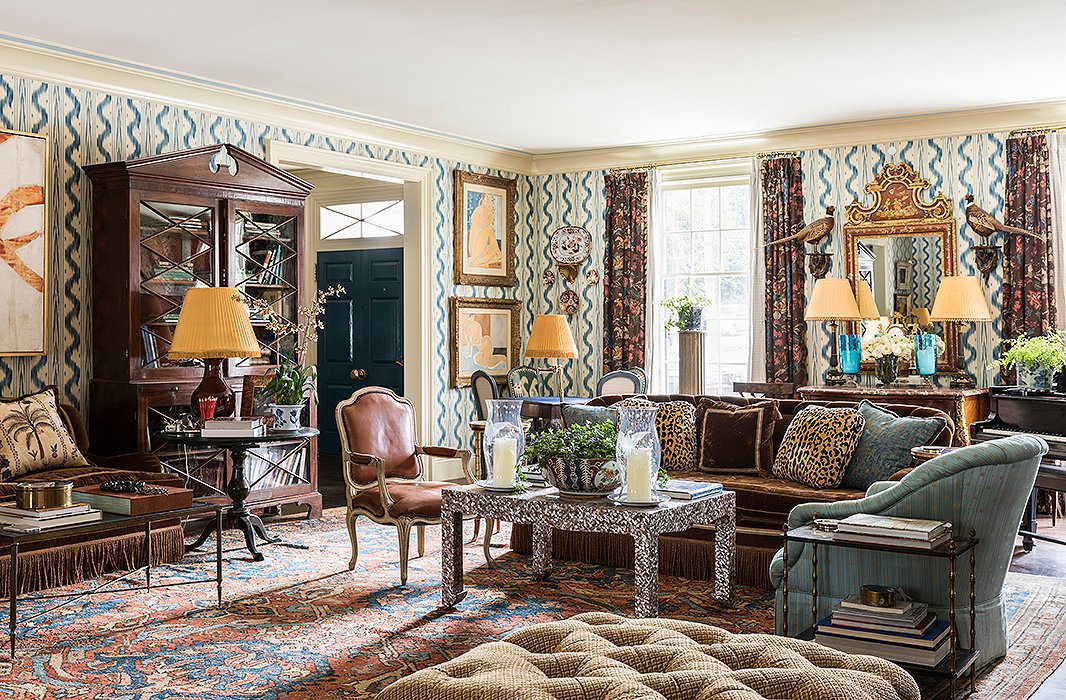 Southern Belle Beauty
All of designer Danielle Rollins's work, whether a dinner, a dress, or a living room, speaks to the idea of living life to the very fullest. Why keep your best china hidden when you can use it every day? Why leave vases empty when they can be filled with flowers? And why on earth wouldn't you paint your closet, on a whim, to match your favorite shade of lipstick? These are the sorts of questions that run through Danielle's head. But in spite of all this glamour and grandeur, her approach to living is rooted in a practical point of view.
Words of wisdom: "I don't think bathrooms should be secondary when it comes to interior design. I think that sometimes we become too focused on the functionality within them and they quickly become cold and sterile."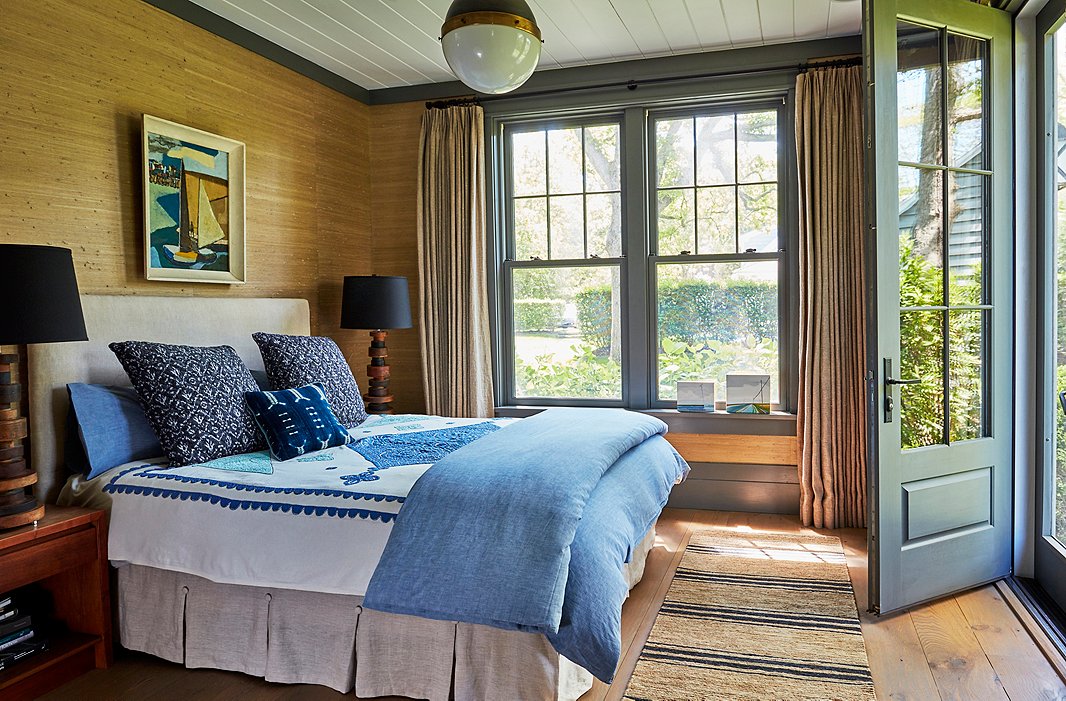 Seafaring Influence in Southampton 
"This house is different than any other home I've lived in," says model/designer T.R. Pescod of his nautically inspired retreat on the edge of Long Island's Wooley Pond. A deceptively simple structure, the home is wrapped in Dutch lap siding cast in varying shades of gray, its front facade rising from a sea of leafy green and beckoning visitors like a lighthouse calling ships to port. Out back, an American flag flies high above a grassy slope, where a pair of Adirondack chairs sit between the wraparound porch and the calm waters of the pond. It is, to say the least, an idyllic place to be.
Words of wisdom: "Art is something that has to affect you either viscerally, aesthetically, or both."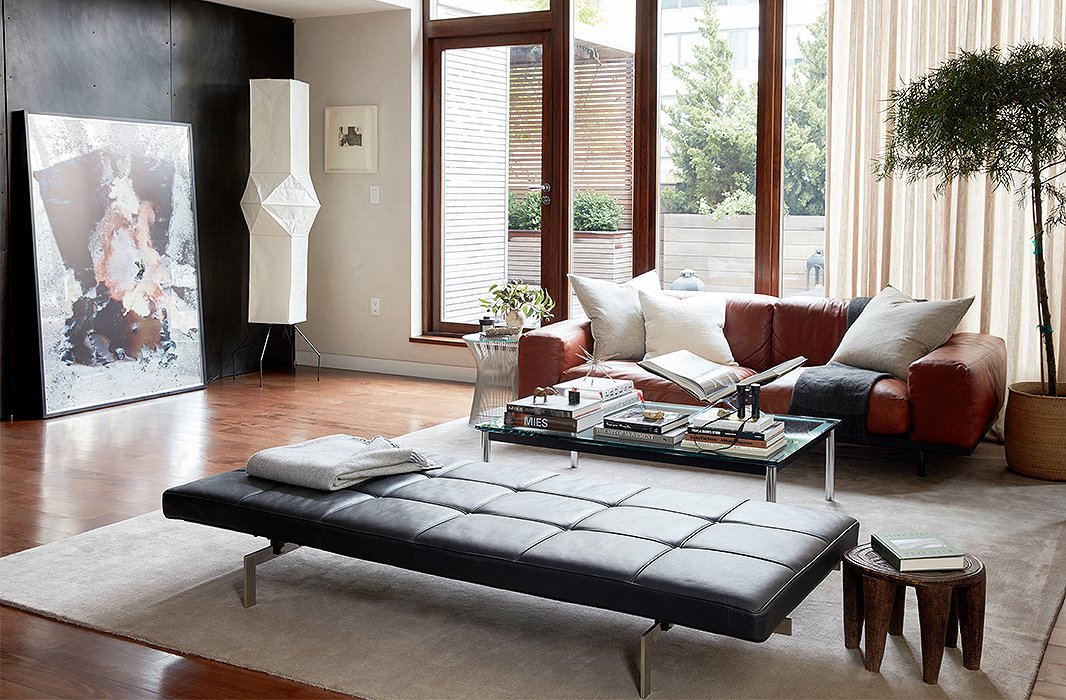 A Divine Downtown Duplex
"It was a complete remodel," says jewelry designer Kim Dunham while giving a tour of the downtown New York apartment she shares with her husband and their chocolate Lab, Brutus. Clad in flared dark denim and a trim black tee, her Manolo slingbacks clicking across a glass floor that was once several feet of concrete, she passes a freestanding staircase and pauses in the dining area, where a Richard Serra painting serves as a backdrop. This otherworldly mass of black on canvas hangs in pleasant conversation with the rest of the room's furnishings—skeletal Gio Ponti chairs, a black Saarinen table, sleek Italian cabinetry—and speaks to the apartment's inherent sense of considered cool.
Words of wisdom: "Don't try to collect things you don't like. Collections happen organically, and there's no reason you should have to force it."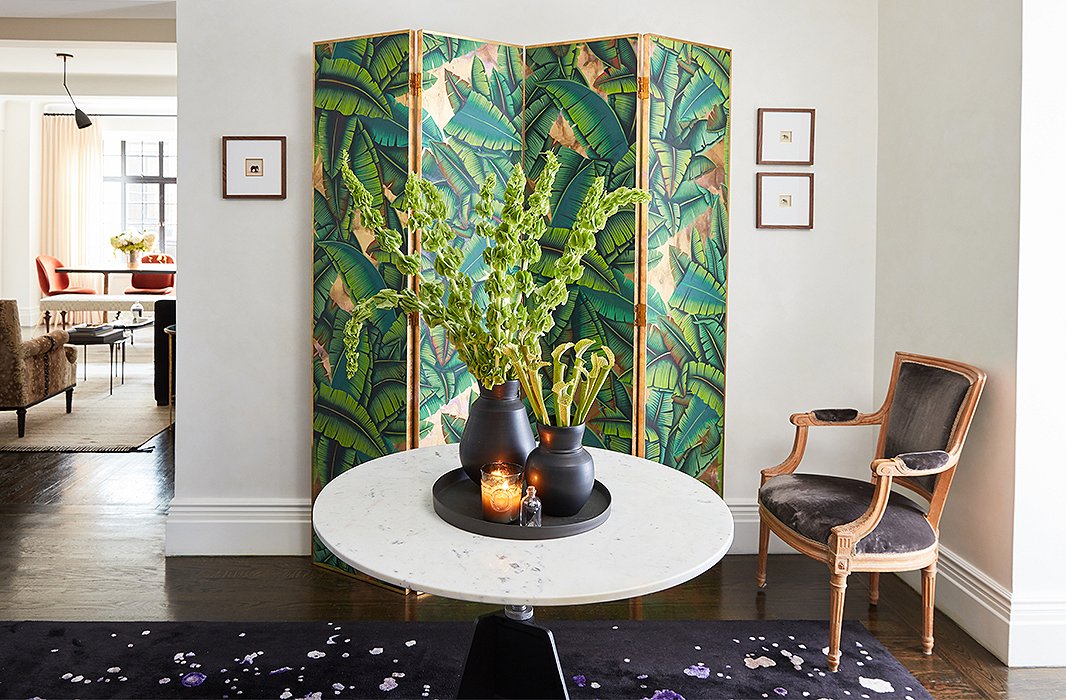 Handsomely Restored in Gramercy Park
"What I've always loved about Gramercy Park," says designer Bennett Leifer, "is that it's such a small area with so many different architectural styles, and each one is unique thanks to the way they've been so beautifully maintained." Considering his own thoughtfully updated apartment, it's safe to say Bennett is keeping that spirit of creativity and preservation alive.