When you think of homes in Atlanta you might envision antebellum mansions with wraparound porches and lots of chintz and antiques. You certainly don't think of plaster walls, neutral color palettes, and a California desert vibe. 
But the designer of this home, Tish Mills, is a California transplant, as are the home's owners, with whom she's worked since 2005. Even after the couple spent many years in Atlanta, their style hasn't change. No matter how much they tried to embrace a Southern aesthetic, they kept coming back to a California-casual one. 
"They just have really stayed true to who they are," says Tish. "Every project we've done for them is that very comfortable California kick-your-shoes-off-and-sink-into-anything-pretty-much-in-the-house style."  
This home, a new build, is smaller than their previous one. "Rooms are multiuse to give them the space they had in the last house but in a really comfortable way for this house," Tish says. The couple enlisted superstar Atlanta architect Keith Summerour to work his magic. 
Summerour, who helped bring about the steel window and door renaissance currently going on in Atlanta, masterminded many of the distinct architectural elements, such as a skylight in the master bedroom and (of course) the multiple steel windows throughout the house. He made the home in Atlanta's Buckhead neighborhood feel like an escape in the Mojave.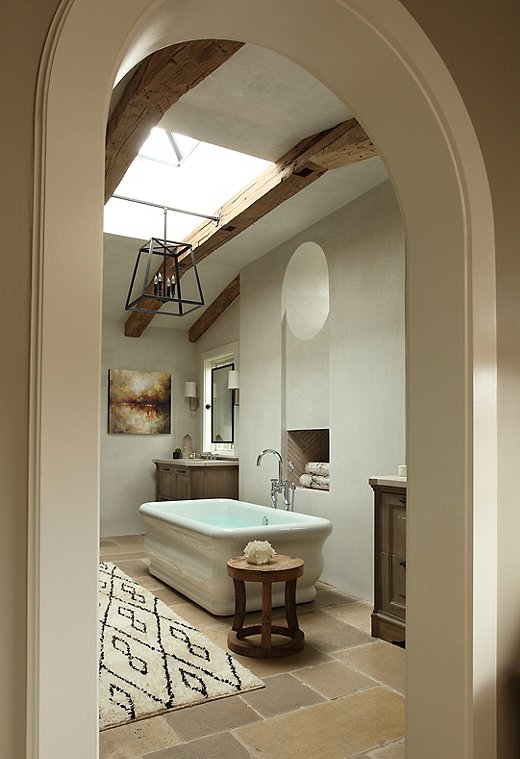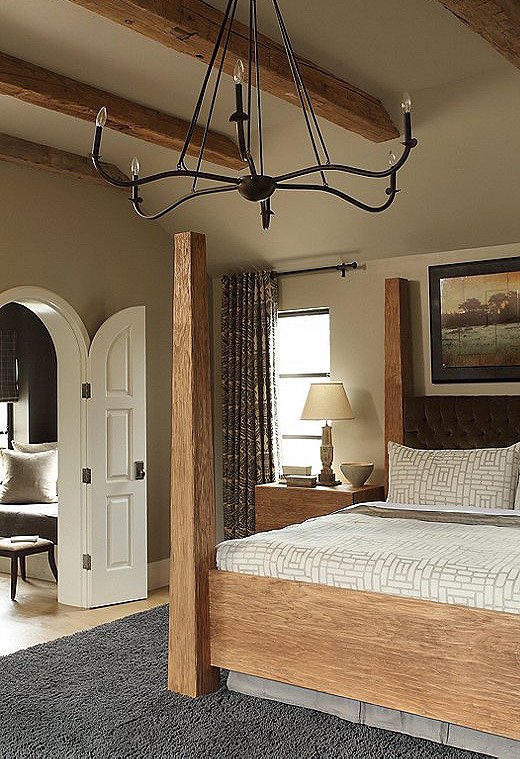 The most interesting feature of the house, and something that makes it distinctly un-Atlanta, are the plaster walls. "It was just such a natural choice for the house," says Tish.
Working with plaster takes a lot of time, patience, and to use a technical term, paint magic. The people who have to live with it on their walls also have to understand that no matter what color they see on the paint chip, what ends up on the walls is going to be different. When it came to choosing the color, Tish and the clients kept going back and forth. They could never land on the exact shade and, frankly, were exasperated. Like any other good color, it finally presented itself to Tish when it was ready, not when she was.
"One day, we were standing in the space and they were installing the drywall," she recalls. "You know the paper on the back of the drywall? Well, we were looking at it and were like, That's the color. How do we get that color?"
It took a few attempts to get it right, but once it was up on the wall, Tish and the homeowners could not have been happier. "Inspiration can come from anywhere," Tish says with a laugh.