When we first stepped inside the home of Benjamin and Gen Sohr—the Nashville-based couple behind creative development firm Pencil & Paper Co.—we couldn't help but fall for their colorful, happy, and utterly approachable design aesthetic. Which is why it didn't take long for us to say yes to a collaboration on their exclusive art series, Color Studies, based on Instagram-favorite designs the couple created years ago.
Read on to discover the story behind the Color Studies collection, see how to style the pieces in your own space, and get tips from the duo on decorating with color and art.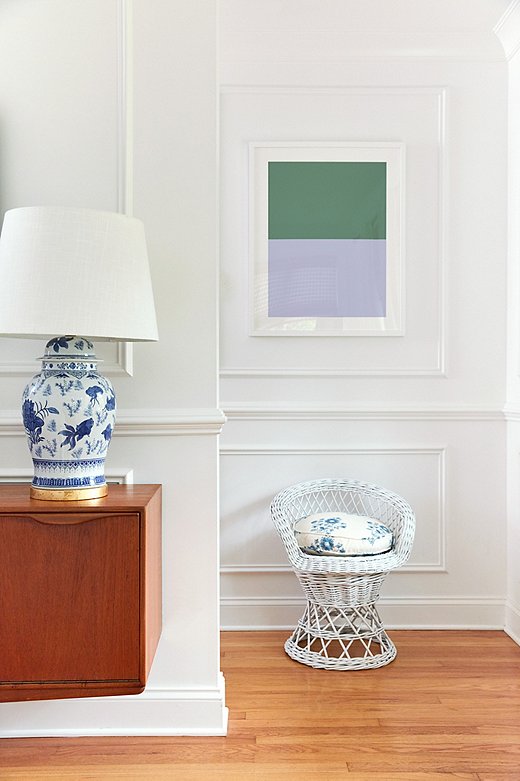 The Color Studies Story
The first iteration of Color Studies was created about six years ago after Gen and Benjamin moved into a new house—one with more room and a dining area with lots of blank wall space. "I had this idea about a color-based series, something we could inexpensively make and cover all three walls in for a statement, art-installation-inspired look," Gen says.
She went to the hardware store and picked up a selection of paint samples, then sat with Benjamin and their children, Oden and Lucy, to mix and match their favorite color combinations. "It was a fun, interactive family project, a way for the kids to get involved and feel like they got a say," says Gen. An artistically inclined babysitter painted their favorite pairings in colored blocks on canvas, which Gen then placed in inexpensive frames from Ikea—and the Color Studies series was born.
Once a photo of the family's dining room made its way to Instagram, requests from clients and followers started flowing in. "We did a couple custom sets for clients, but there was really no way to keep up with the enthusiasm behind them," Gen says. "That's what sparked this idea [to make them with One Kings Lane]."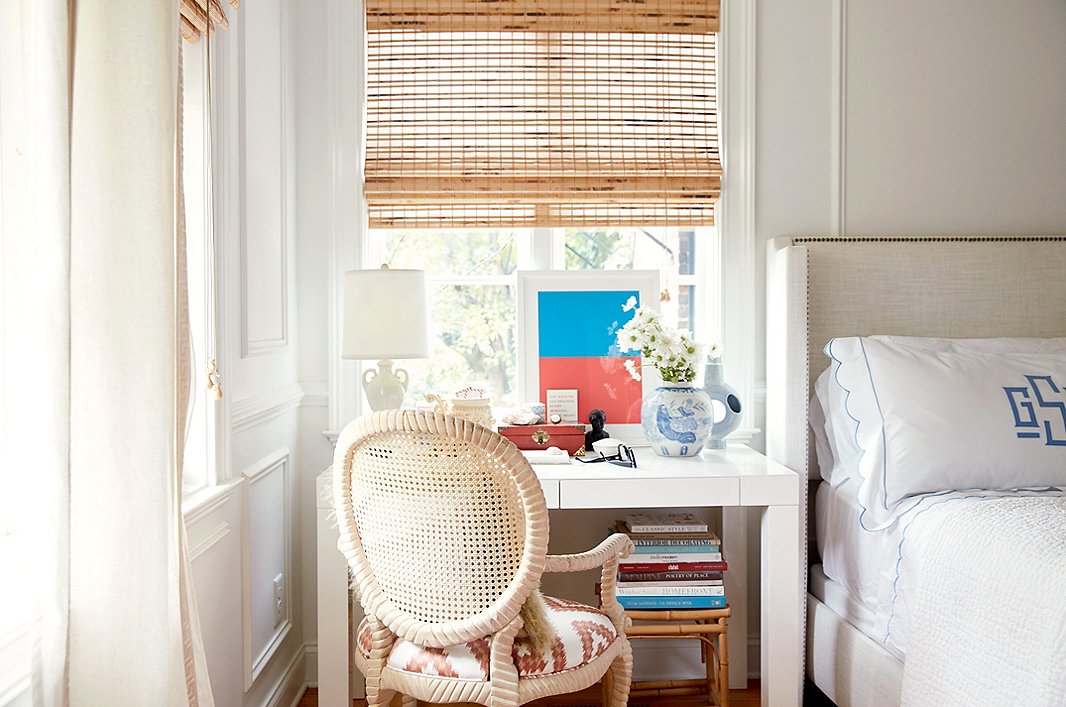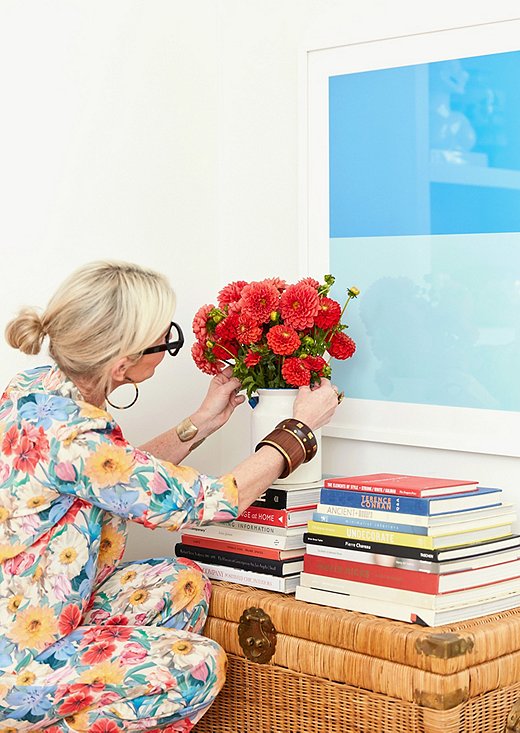 Color Studies at Home

"What I love most about this series is that I can imagine it in any space in the home, in so many different styles," Gen says. "That's what makes these pieces feel custom to each person. It's going to look so different in the way they curate it, in the color combinations they choose, and the spaces they put it in."
Available in three sizes, in 24 color pairings, and as three curated sets, the Color Studies prints can be used in nearly endless ways. The largest size (26″ x 32″) can be a bold focal point on a wall, while the smallest (13″ x 15″) can be propped up against other works for a graphic pop. If something oversize is more fitting for your space, the curated gallery sets (available as a set of six in tonal blues or multicolor, and a multicolored set of 12) offer a simple and chic way to fill your walls. Plus each print comes ready to hang in a sleek white frame—making it even easier to add these personality-filled pops of color to your home.
Color Studies hold appeal for design professionals too. "As designers, we're often looking for art that does something really specific for a room," Gen says. "Like, we need something with color, or we need something that's modern, or we need something that feels graphic. This collection really fills all of those needs."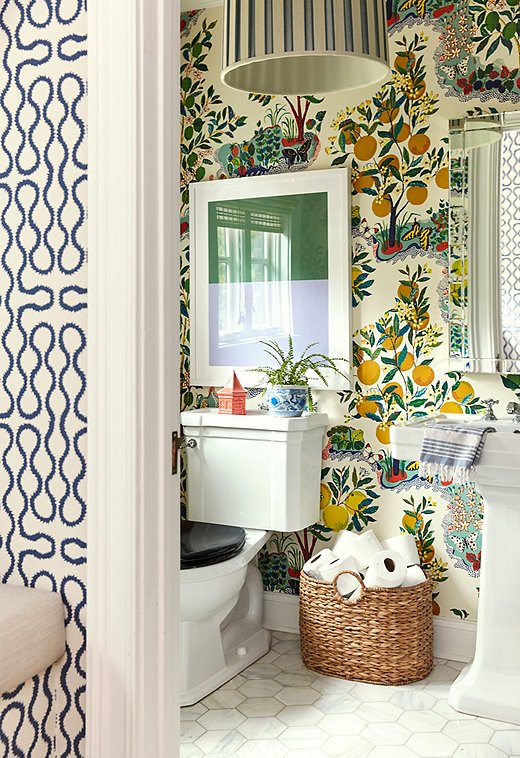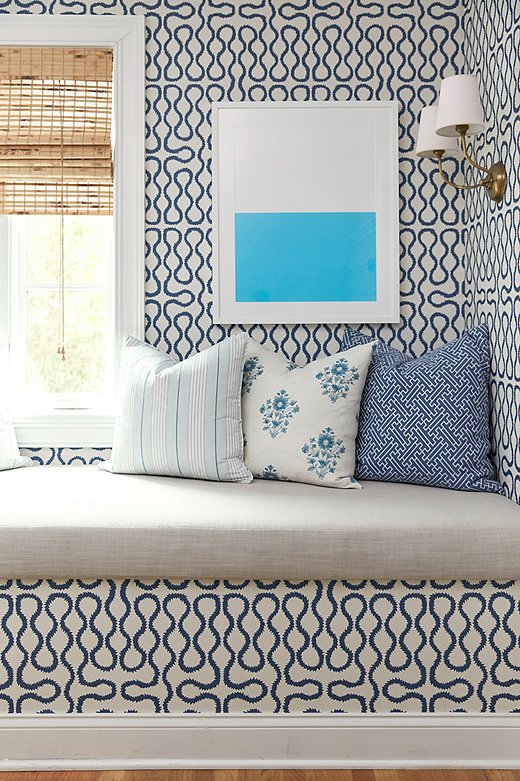 The Pencil & Paper Co. Way to Decorate with Color
Masters of color, Gen and Benjamin have a bevy of tips for incorporating statement hues into your home. Here are some of their favorites.
Start with white. To really let your colorful pieces shine, contrast them with white walls or furnishings. "It's such a beautiful, clean canvas for color," Gen says.
Don't be afraid to mix color and pattern. Though they love white walls, Gen and Benjamin are big believers in bringing in color through pattern too—especially when it comes to wallpaper. "We love the contrast and juxtaposition of clean spaces with a mix of prints," Gen says.
Consult color theory. "What intrigues me about color is how different colors can feel based on what colors they're paired with," Gen says. Take a look at what hues lie across from each other on the color wheel and you'll find two colors that both contrast and work together in perfect harmony—an apt way to determine which colors to bring into your home. (Color Study XII is a prime example).
Try going tonal. Successful use of color isn't all about contrast. Gen and Benjamin often take a more tonal approach, as seen in the multitude of blue hues and patterns used throughout their space, and in the Shades of Blue series.
Above all, use color to create an inspiring space. "Our philosophy is very much about creating happy homes and spaces that feel inspiring and joyful to live with," Gen says. "Color makes us happy. The idea of living with color and living with pattern truly brings us joy."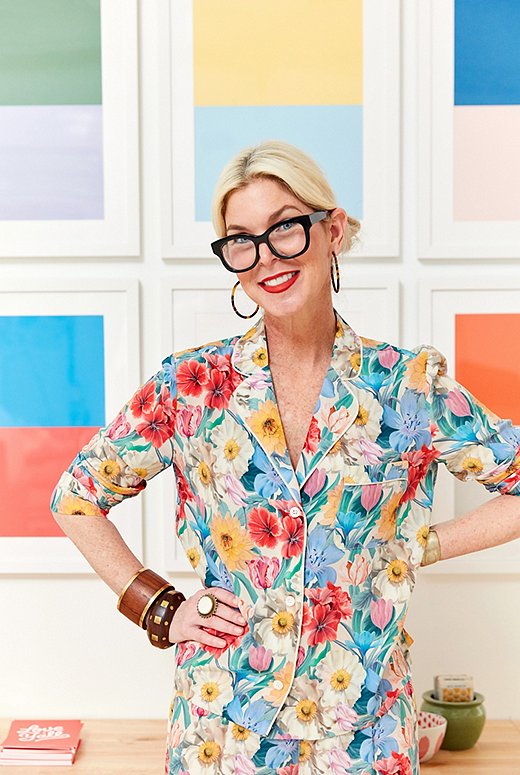 The Pencil & Paper Co. Way to Decorate with Art
"Art is a really signature part of our brand DNA, our design DNA, our approach," Gen says. "It's what inspires us and what we enjoy." Below, she breaks down the basics.

Mix it up. The Pencil & Paper Co. approach to art is all about the mix. "The juxtaposition of old and new, modern and traditional—we find that so interesting and beautiful," Gen says.
Involve the kids. As the original Color Studies series exemplifies, decorating with art can be a family affair—and can allow kids to feel more connected to the home. "The idea of bringing children into the process, we love that aspect of it," Gen says.
Collect as you go. "One of our signature design elements is this idea of a collection of art and things we have picked up on travels," Gen says. It's key to creating a space that feels personal and uniquely yours.
Don't be intimidated. "I think people are often intimidated by art and art collections," Gen says—but they shouldn't be. "It's such an essential part of completing a room and completing a home and really bringing your space to life."
Color makes us happy. The idea of living with color and living with pattern truly brings us joy.