Corey Damen Jenkins is an antidote to the blues. There are his designs, of course, in which unexpected color palettes and pattern combinations infuse classical elements with joie de vivre. And then there's the designer himself, who exudes charm, positivity, and all-around good vibes. This is a man who, when asked about his personal aesthetic, replies, "I love everything." Who, when discussing the challenges of being a Black man in a white-dominated industry, says, "For every racist person you encounter, you are going to encounter beautiful people. Keep both eyes open and remember that there's more good than bad out there."
And who, when launching his interiors firm in 2009 during the Great Recession, literally knocked on 779 doors in affluent Detroit-area neighborhoods before acquiring his first client.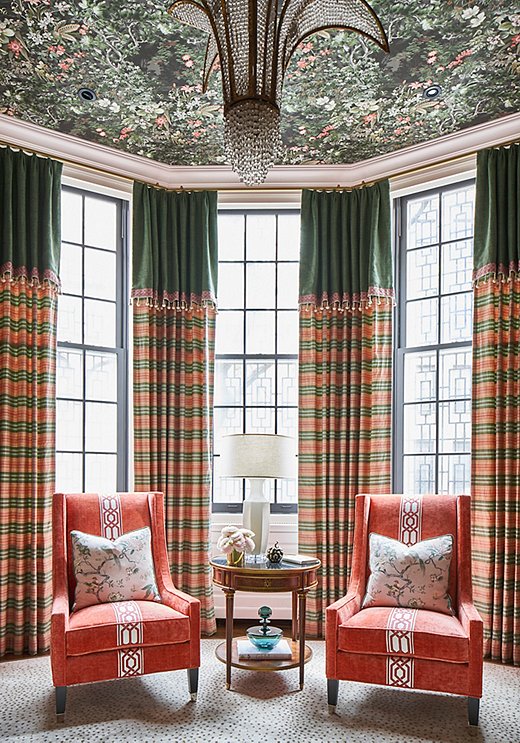 "Interior design was always something deep inside me," Corey says. "As a child I was always moving furniture around and reading Better Homes & Gardens under the covers with a flashlight." His family still jokes about how, when Corey was a toddler, they were mystified as to why so many of their chairs broke when people sat on them—until they discovered he'd been crawling beneath the chairs when no one was looking and unscrewing them. "It shows I had a fascination with furniture and construction from a very young age."
That fascination led Corey to move to New York in the 1990s to begin his interior design career. But before the end of the decade he had returned to the Detroit metro area, where he grew up, to work on the business side of the auto industry.
Maybe he would have continued on the executive track were it not for the economic crash of 2008. After being laid off, Corey decided to return to his first love, interior design. To find clients, he took an unusual approach: He would drive through upscale areas, knock on doors, and sell himself and his services in person.
Originally he set himself a deadline of 1,000 doors "and if I didn't get a bite I'd work at Starbucks until the recession blew over." But as the months passed and winter approached (Detroit winters being far from amenable to door-to-door sales), Corey lowered his threshold to 800 doors. The couple who lived behind door number 779 prevented Corey from becoming a barista.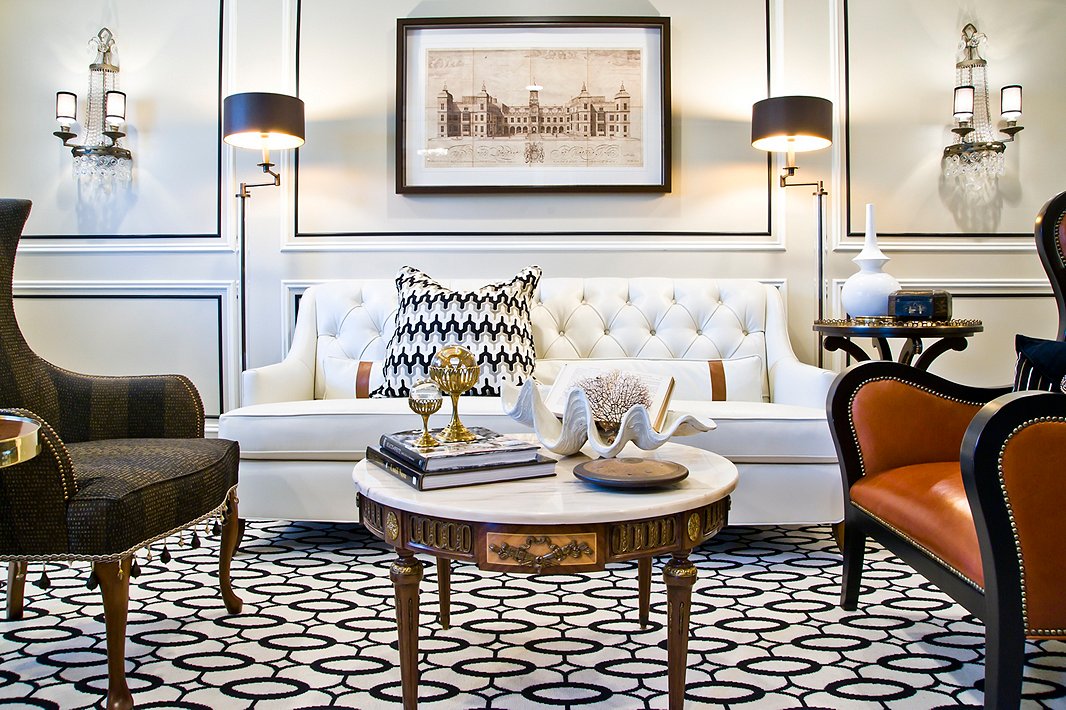 While Corey doesn't necessarily suggest other nascent designers take the same approach to building a clientele, "I recommend reaching for your dreams and not letting anything get in your way of doing that. Life owes us nothing. You have to work for everything. If you don't really want it, the universe will hold it just out of your grasp until you really prove you deserve it and hustle for it."
As a Black man, he's had to hustle with added vigor. Enthusiastic potential clients he spoke with on the phone turned cool once they met in person; his firm has received more than its share of hate-filled voicemails and social media comments. Nonetheless, he is optimistic that because the Black Lives Matter movement is making more people aware of the racism that people of color experience daily, it will lead to change going forward. This is despite the vocal minority who misconstrue the meaning of the phrase and the movement.
"No one has ever said that Black lives matter more or most," Corey says. "It's simply that Black lives matter too. If you break one of your toes, it doesn't invalidate the importance of the other toes. But until that toe is healed, you're going to be hobbling along in pain. And there are so many other toes: LGBTQ, Latinos, Jews, women's rights…"
His advice for aspiring Black designers—and for people of color trying to enter any white-dominated industry, and for women eager to break into a male-dominated field: "Be optimistic, study, prepare, read. Be forthcoming with your long-term career goals. Remember that race is something that we run and win. No one can make you feel inferior unless you give them permission to do that."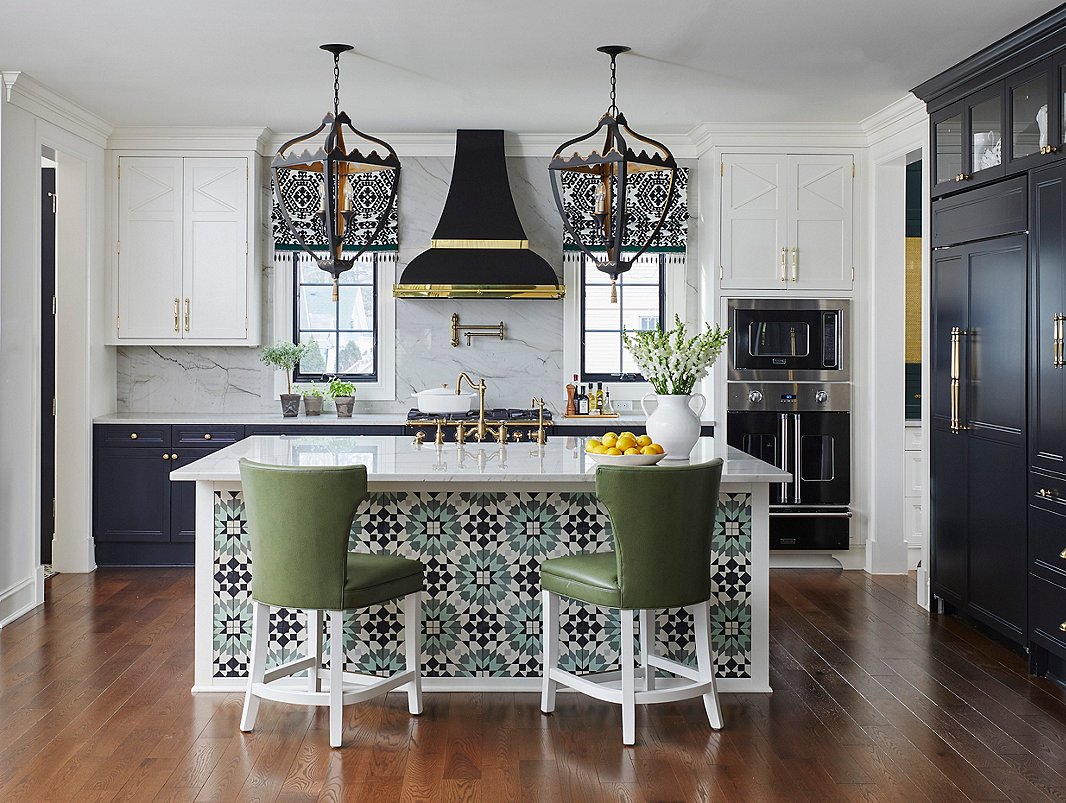 Beyond life advice, Corey is, as you'd expect, a fount of decor advice. He advocates being guided not by "rules" but by principles. "I'm not saying anything is wrong with being a purist, but not everyone can afford to be a purist," he explains. He offers a common rule of gallery walls as an example: The frames should all be, if not the same, similar in color and style. "You might not have a dozen black-framed pieces of art, but you may have a dozen pieces of art in a variety of frames. You can still put all of it together to create a gallery wall."
As is evident by his interiors, Corey prefers mixing to matching. He believes that pieces should "flow together, not go together." His own home features fretwork chairs and African masks, American Colonial Revival architecture and Moroccan influences. He's drawn to emerald green and sapphire blue, touches of brass, the Viennese Secession and ancient Egypt and Rome. "I like mixing everything into a blender and pressing 'go,'" he says with a laugh. "I also like to update and modernize what have proven to be classic motifs."
Pragmatically speaking, he advises picking out a room's paint color not first but last: "It's much easier to match your furnishings to your paint than to match your paint to your furnishings." And unsurprisingly, "I do strongly recommend hiring an interior designer and letting them guide you." After all, mixing and flowing isn't always as easy as it sounds. "You want controlled chaos," Corey says, "not chaotic."