Although best known for her roles on the TV comedies Friends and Cougar Town, when it comes to design, Courteney Cox is a serious aficionado. In fact, before decamping for Hollywood, the actress began college course work in architecture. So when it came time to renovate her Malibu home 10 years ago, Cox dove in headfirst, working closely with architect Michael Kovac and interior designer Trip Haenisch to fashion an airy, modernist retreat that balances sleek design with breathtaking views of the Pacific surf.
With her dream home complete, Cox plans to stay put. But as she embarks on a new chapter of her life with her longtime boyfriend, the musician and producer Johnny McDaid, her house has to change right along with her.
We asked Cox all about the plans she has in store for her Malibu oasis and how she's making room for the new by letting go of the old.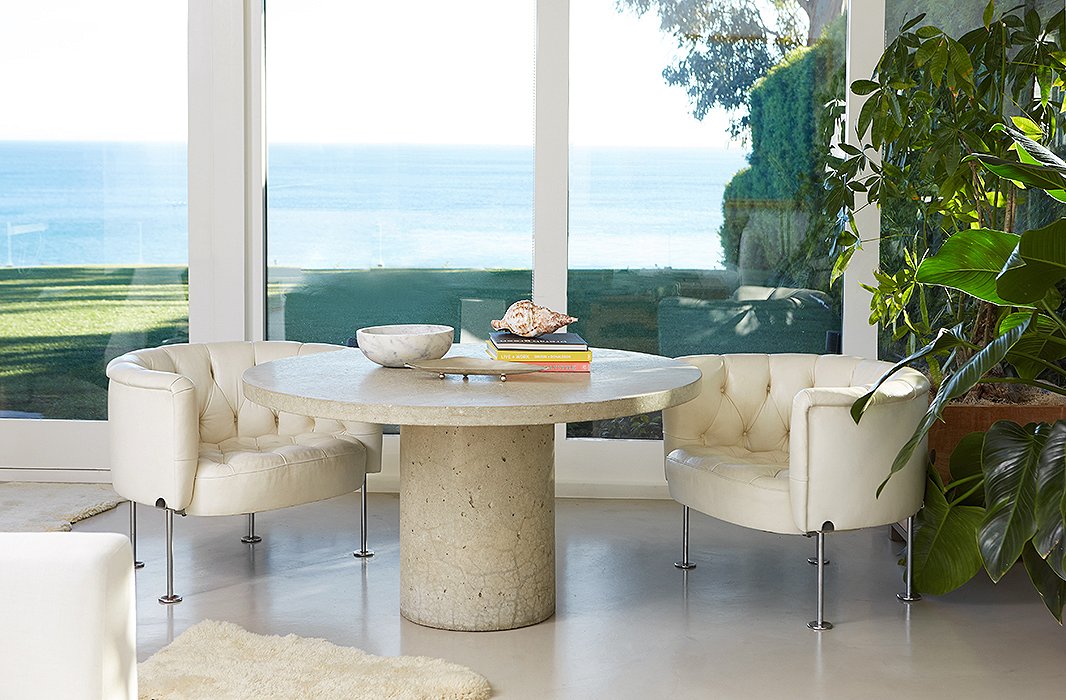 How long have you called your Malibu beach house home?
"In June it would be 8 years since the main house was built, but I've had the whole property for maybe 10 years. This is a house I'll never move from; it really is so special to me. But because I like to move more than I'm able to—because now I've found the perfect home!—I have to shift my furniture style."
What was the design process like?
"If it was up to me, everything would have been one color—monochromatic, very simple. When I got this house, my designer, Trip Haenisch, was able to bring in the pops of color and the interesting pieces I wouldn't have necessarily gone for. We had a fantastic time doing it."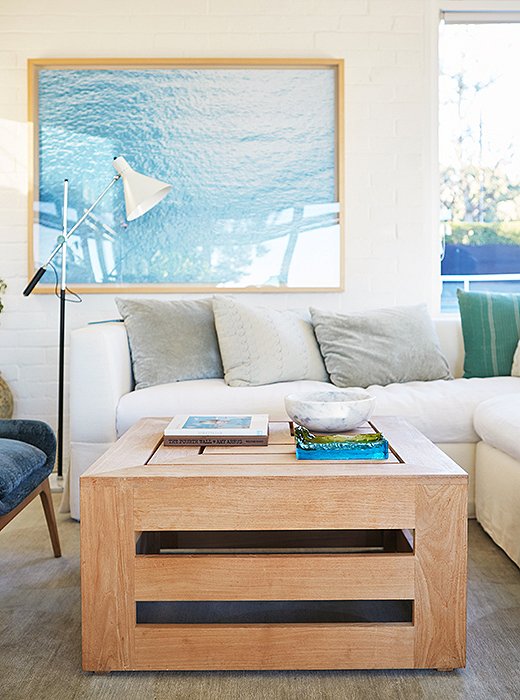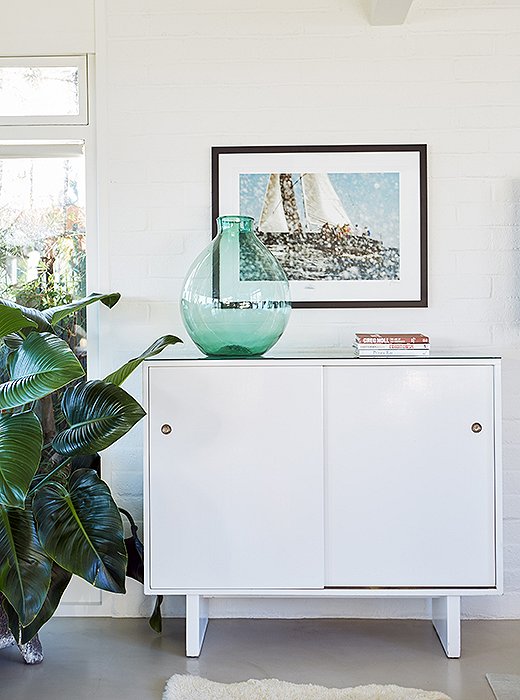 As you enter this new phase of your life, how have your tastes changed?
"Before I was kind of into organic with modern, and now I'm into really old mixed with cleaner stuff. I'm not really changing everything, just a shift—because why not?"
What inspired this new perspective on decorating?
"My boyfriend is from Ireland but he lives in London, and I've been going there a lot. And then I did Lisa Kudrow's show, Who Do You Think You Are?, and it turns out I'm very English. So I just thought that's a nice shift to be able to add in old with the new."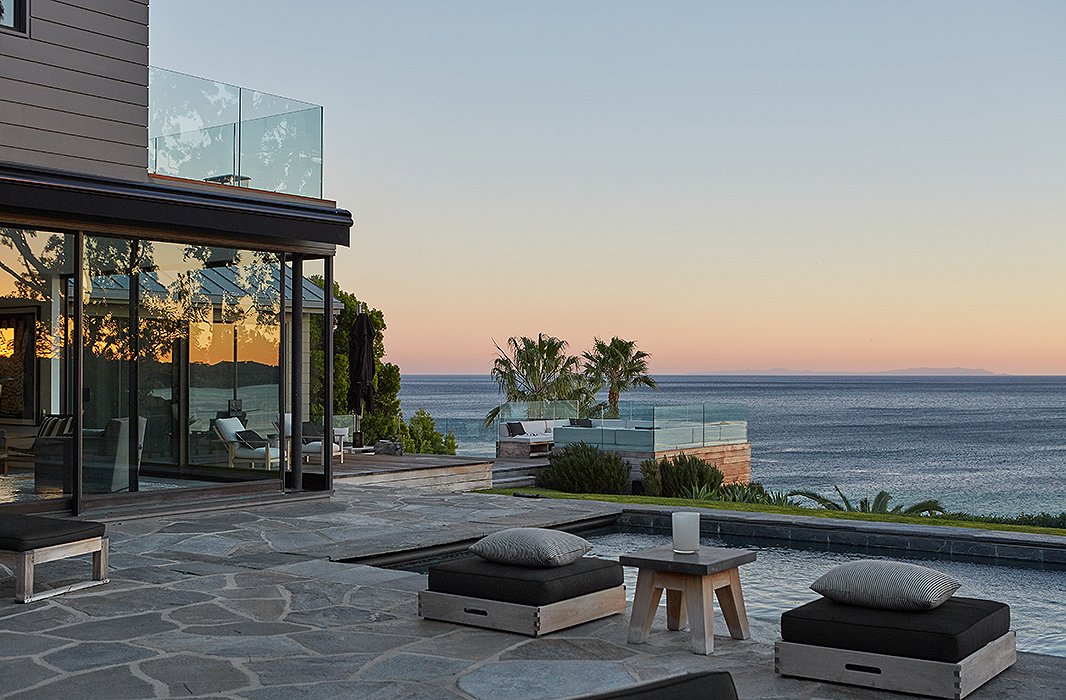 What changes have you made so far?
"My kitchen is white lacquer, and it's very stark and very bright—and that's what a beach house should be. It's a very open, airy thing. But then because this is my primary home I also want it to be cozy. So I just painted some of the rooms darker and made it a little more… just cozier."
What's on your shopping list for the revamped rooms?
"Because I have the basic pieces and I'm just kind of filling in, now I'm looking for old wood things. Antique fabric for pillows. And I've bought a lot of little lamps, which I think changes the feel of something.
"Mostly now I just want to make it stuff that I collect over time—that means something to me, that's part of my new life with my new relationship. Johnny and I go shopping together a lot. So now it's bringing in a new world."
Do you and Johnny agree when it comes to style? Or is there a clash of tastes?
"No, I think we do now. Maybe not in everything, but it seems like when we go shopping now we tend to gravitate toward the same things. Then we have to decide who gets to take it—does it go back to America, or does it stay in London? Somehow I negotiate pretty well, and I get to take a lot of the things back."
What are some of your favorite places to hunt for furniture and decor?
"I've been going to a lot of flea markets. I've been going to England back and forth—I've probably been six times in the last eight months—and any little towns outside London are fantastic. It's really easy to find things there that you have to be a scavenger for at the flea markets here—something that is in every single little antiques shop in England, and for a quarter of the price."
"My favorite store in L.A. is Galerie Half, by far. I just think it's phenomenal. That's my style. It's put together so perfectly."
What quality is most important to you in your home?
"First of all, the most important thing is to be comfortable. But it also has to reflect your personality in some way."
What colors are you gravitating toward these days?
"Black, white, and brown."
What's an easy way to change up the look of a space?
"I think pillows are the easiest thing to switch up a room. I'm constantly changing pillows—constantly. If you buy pieces that are very basic, they can go with any colors; that's what I'm trying to do. Because just by changing your ornaments or your decorative pieces—it just changes the whole room. That's an easy way to redecorate without having to start from scratch."